Best Workout Supplements Reviewed (Updated 2021)
Disclosure: We use affiliate links and may receive a small commission on purchases.
One thing to be stressed here: Workout supplements are not necessary for your workout. They just give you the boost you may need to maximize your results from the gym. These supplements are to be used to take your workout and fitness regimen to the next level, support increased energy, focus and endurance in the gym.
Though some may think that supplements are a waste of money, when the right ones are chosen and used, there is scientific evidence to support the fact that they increase your ability to run, lift and shed fat fast.
Our Top 3 Picks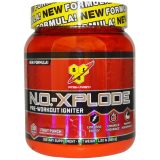 BSN Fruit Punch

Our rating
Explosive Energy
Price:

See Here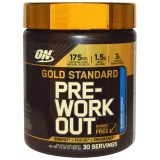 ON Workout Supplement

Our rating
Well Blended
Price:

See Here

BSN Hyper FX Supplement

Our rating
Endurance Boost
Price:

See Here

Types of workout supplements available:
There are several different types of workout supplements but here is a list of a few:
Creatine – out of all the types of supplements, creatine has been the most looked at by scientists. It is beneficial for strength, anaerobic endurance, and post workout recovery.
BCAA- Branched Chain Amino Acids. Accounting for 33% of muscle protein, BCAAs are branched into three types, leucine, isoleucine and valine.
Green Tea Extract- these natural fat burners and specified for weigh loss are usually taken in pill form. Since they are pills, they should be taken strictly as directed.
Whey protein-(concentrate, isolate or hydrolysate) it is easy and fast in the digestive system, it tastes alright. It is the most basic type of workout supplement.
Caffeine- can be taken straight from a beverage like coffee, but the most pure form works best.
Casein Protein-for a muscle build. It is slow burning, which means that it is best for a protein supplement, and is often great taken at night.
10 Best Workout Supplements
1. BSN N.O.-Xplode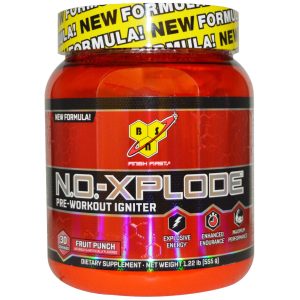 Type: Mix

Here it is! Our number one on the best workout supplements list is the BSN N.O. XPLODE!

If you want explosive energy, then you need to try this pre-workout supplement before heading to the gym. It tastes great first and then it kicks in!
Expand to see more
The pump is what really sets is apart from the rest. The plus is the great flavor that it comes in.

Once taken, it will last your whole workout giving a great boost of energy and strength.
Explosive energy
Endurance
Quality ingredients
2. Optimum Nutrition Gold Standard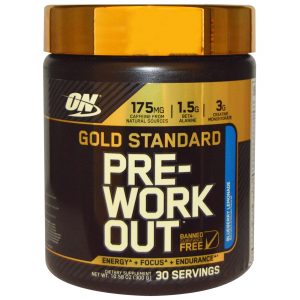 Type: Mix-creatine, caffeine

Best loved for its taste, Optimum Nutrition Pre-workout is a great fit that doesn't wear off quickly and will last until the end of your workout.
Expand to see more
This supplement is also known for blending extremely well.

In as little as one shake, the workout is mixed with your water and no residue will be left in your shaker.

A small plus is that even if the flavor is blueberry lemonade, this supplement also does NOT leave your teeth blue like some other pre-workout supplements!
Long lasting energy
It blends very well
Does not color your teeth
3. BSN Hyper FX Extreme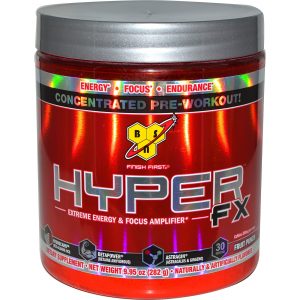 Type: Caffeine

Like stated in the title, this workout supplement is made to deliver an amplified amount of energy, focus and endurance.
Expand to see more
It amplifies any normal water to a fizzy, poppy and peppery taste that can fruit PUNCH you to a great workout!

It supplies a sustained wave of energy that lasts throughout the workout and it will be your go-to for endurance.

Sustains energy levels
Great for endurance
Great for athletic performance
4. MRM Boost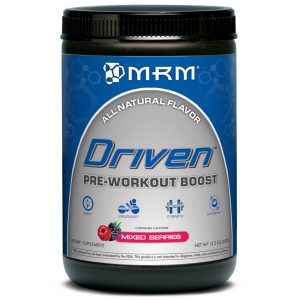 Type: Natural

The MRM Driven Natural Nutritional Supplement boosts your hydration levels before you workout. It is also great to help with recovery and muscle soreness. This is used as a great "pick me up" just before you're headed to the gym to workout.
Expand to see more
The Pre-Workout Boost is all concentration and no crash, which makes it number four on our top ten list.

On top of being naturally made, with no artificial sweeteners, this pre-workout shake is great for someone who wants that consistent push without the jitters.
Boosts hydration levels
Great for muscle recovery
No artificial sweeteners 
5. Vega Sport Energizer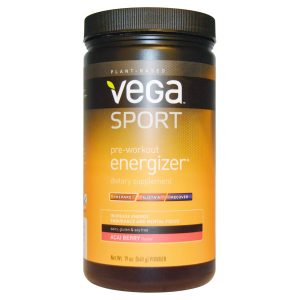 Type: Plant-based

Actually Vega is an all-natural, plant-based supplement. It is dairy, gluten and soy free. It also has absolutely no artificial flavors, colors or sweeteners.
Expand to see more
Made by a vegan, Vega Sport increases energy, mental focus and endurance. This is one of the best natural pre-workout supplements and gives a much "cleaner" feeling than most pre-workouts since the ingredients are all natural. It is also known to not give shakes or jitters.

This is a good option for those with a more sensitive stomach.
Suitable for vegetarians and vegans
Plant based
No artificial flavors 
May not suit everyone's taste
6. ProSupps Mr. Hyde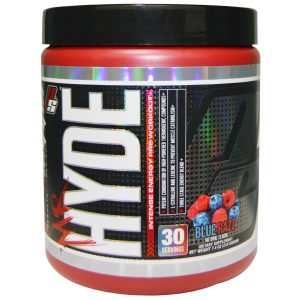 Type: Caffeine

A great supplement that instantly boosts energy, raises endurance and lasts throughout your workout without suddenly wearing off. A great option for strenuous exercising and long hours in the gym or outdoors running.
Expand to see more
Mr. Hyde has so many different types of caffeine: caffeine anhydrous, dicaffeine malate and caffeine citrate.

Since there are so many different compounds, it will all be absorbed and metabolized at different times. This is why Mr. Hyde is known to keep a constant buzz instead of spiking and then falling.
Contains different compounds for better results
Quality ingredients
High levels of energy
Contains multiple types of caffeine
7. Scivation Xtend Catalyst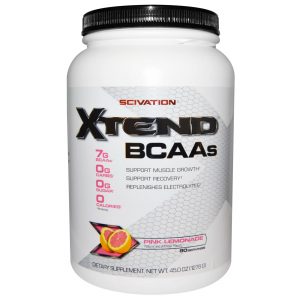 Type: BCAA

Scivation is known for providing you with electrolytes, which help give you your hydration back after you've sweated it all out.
Expand to see more
It is also great to speed up your recovery time so you can get back into the gym faster.

Good for mixing so, you won't be complaining about the left residue on the inside of your cup. Scivation calls Xtend its most advanced "BCAA intra-workout supplement".

Contains electrolytes
Hydrating
Great for muscle recovery
Contains methylene chloride which may cause certain side effects
8. ProSupps Dr.Jekyll Intense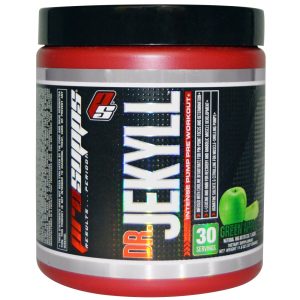 Type: Caffeine

Dr. Jekyll wants to come out and show himself at the gym after you take this pre-workout powder. Known to literally pop the veins through your skin, Dr. Jekyll takes you to a whole new level with caffeine.
Expand to see more
Though some may say its tough to mix, the different combination of flavors that are offered can kick that negative right out of the mix!

It's also known to give a great pump but it doesn't leave you feeling jittery after being consumed.
Doesn't leave you feeling jittery
Quality ingredients
Potent poduct
Those sensitive to caffeine should use it with caution
9. GAT PMP Peak Muscle Performance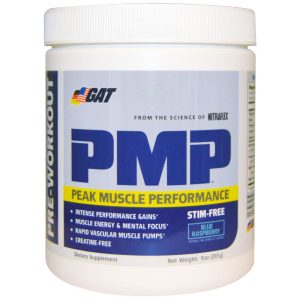 Type: Caffeine blend

The type of blend that's in this gym workout supplement is what most pre-workouts are made of, so you know you are getting a solid base of ingredients that normally go hand-in-hand with a powerful workout.
Expand to see more
What's cool about this German-American-Technology supplement is that it comes in "waves" throughout your training, so you can avoid the spike then fall that some workout supplements give you.

The taste of blue raspberry (or raspberry lemonade) goes down easy, which helps it slide into our top 10 list at number nine.
Quality ingredients
Great for a post workout
Energy booster
May not suit everyone's taste
10. Cellucor C4 Mass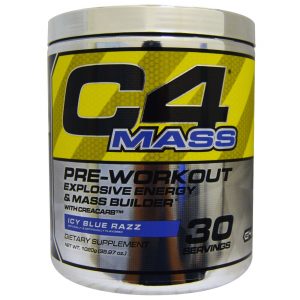 Type: Creatine

Number ten on our list is actually quite popular with body builders, athletes and even ex-athletes who are yearning to keep their muscle.
Expand to see more
The quick-acting energy boost help pump up performance in the gym. It is made with Creatine Nitrate, which helps produce strength and pump. C4 also contains a bit of caffeine.

C4 has always been related to the word "explosive", and if you take this pre-workout supplement, you will definitely get the ticking time bomb feeling. Just one scoop to 4-6 ounces of cold water twenty or thirty minutes before training, and you will experience an intense focus like no other.
Energy booster
Great performance booster
Muscle builder
Benefits
As stated previously in this article, workout supplements are not necessary by any means to use to enrich your athletic ability. The best way to get in shape (and stay there!) is by proper diet of whole foods and exercise. This is not to say that they don't provide many positive benefits if used correctly. In fact, by doing proper research and ensuring the product you are buying is high quality, you may see many positive effects from these supplements. Workout supplements can in fact have different effects on different people. Since there are so many different types of supplements, I will compile a short list here, and some of their common effects.
Pre-Workout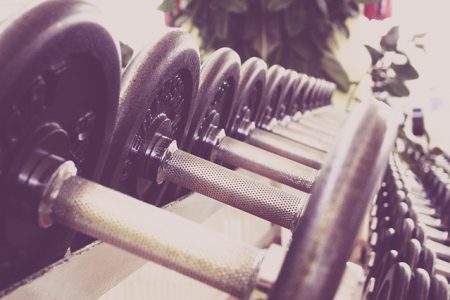 Pre-work is often a mixture drank before the start of one's workout. They are known to boost performance and help achieve optimal levels of training. These drinks give athletes a boost of energy that enhances their performance in the gym, while reducing physical fatigue during activity. Many pre-workout products have many different stimulants and creative in them, which is one of the most popular energy producing supplements on the market.
Looking for more stronger pre-workouts check here.
Protein powder
Seen as an absolute must have in the body building world. These amino acids filled products are the building blocks of lean muscle mass. Protein powders are a delicious and easy way to get your full protein intake for the day in a quick drink that could be used as a post workout snack or a meal replacement that can be taken anywhere you need. Many protein powder users have also seen decreases in body fat after using the product for a period.
BCAA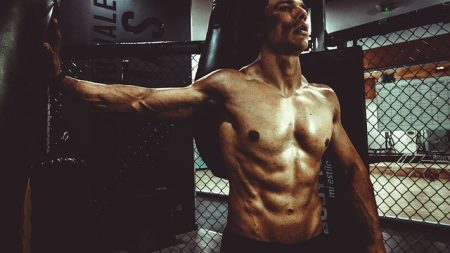 Branch chain amino acids are elements of protein that specialize on different areas of muscle development and muscle repair. They have been known to help aid recovery after a tough workout, while also assisting in the growth of lean muscle mass.
As stated before, each product will focus on a different area. If find yourself lacking motivation and tiring easily at the gym, maybe a pre-workout will fit you best. If you are having issues getting your goal protein intake for the day, or you are vegetarian struggling to find a delicious tasting protein source, whey protein is something that could suit you.
Uses and Recommendations
Before you pick out exactly what you are going to use for your pre/post workout needs, you must consider what you're looking for in a workout supplement. Every single product is going to have a different reaction to everybody. Your diet, gender, and activity level are also going to play a role in how your body digests these supplements. Looking at the ingredient composition of each product you buy is extremely important, especially for people trying to avoid certain products such as artificial sweeteners.
Following the recommended serving size per day is also extremely important. Ignoring these recommendations could ultimately have a negative effect on your results, even reversing them in some extreme cases. People looking to build extreme muscle mass should look to using pre-workout and protein powder, while someone trying to slim down should try products such as green tea extract and BCAA's. Everyone is different, and just because someone had a positive experience with one product doesn't mean you are going to react the same way. If you are worried that any product you are taking could be harmful to your health, seek a medical professional's advice before continuing.
Safety and Potential for Side Effects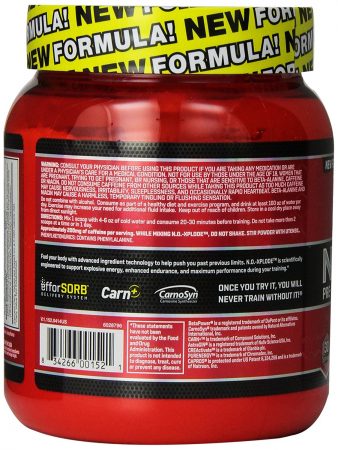 Side effects will vary from product to product. Following the usage instructions is one way to reduce the chance of seeing side effects from any workout supplement. Many main effects seen among users include:
Since many products include two main ingredients that are diuretics, caffeine and creatine, dehydration can be a result of over consumption. These products draw the water in your body towards your muscle mass, away from everything else. Drinking plenty of water during and after taking these products is a simple solution to keeping your body hydrated
Since these products can be packed with stimulants, if you have a history of blood pressure or are overusing these products, this could put you at risk for high blood pressure. High intensity workouts, such as weight lifting or sprinting, already raise your blood pressure, and by taking products in excess can put you at risk for a spike in pressure levels.
Along with the dehydration supplements can cause your body, they also contain many chemicals and ingredients, especially one that causes blood vessels to expand. A combo of these things, along with over exertion, could be causing your headache. By narrowing in on good quality products, keeping your body hydrated, and taking the correct dosage, you can avoid headaches. If none of this options seem to work, discontinue the certain product.
Other side effects can include; weight gain, fatigue, jitters, sleeplessness, and extreme cases can result in kidney or liver issues. By educating yourself on quality ingredients, researching the product before use, and following serving suggestions, you could reduce your risk of having any negative effects due to the use of workout supplements. Please discontinue and seek medical attention immediately if any other issues arise.
Criteria for Evaluation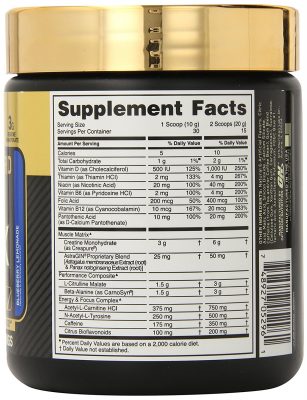 The purpose of this article is to assist anyone thinking about starting a new workout supplement. In a world with hundreds of different options to choose from, this list was created to help make your decision that much easier. By looking through hundreds of different options, researching ingredients, and observing thousands of user reviews, we formulated this list.
We took in to consideration multiple aspects of the product, including; price, sizes, taste, ingredients, user results and the overall aesthetic. Choosing a product that's right for your body is no easy matter, and it is recommended that you do extensive research in to what you buy. Although the ingredient list is littered with multiple long works, a simple google search is all it takes to decode what you are getting when you purchase a product. Is the seller well known? Do they have a variety of popular products? Do they offer a money back guarantee?
These are all questions to consider when looking to purchase a new workout supplement. Supplements are infamous for diluting their products with "filler" ingredients, that include different concentrates and artificial sweeteners. Higher quality products will often cost you more, but may be well worth it to avoid any harmful substance that are used in lower quality options.
Nutrition: Top Ways to Build Muscle with Your Diet
It is a common misconception in the body building industry that to build more muscle, you must rely mainly on a high consumption of protein, protein, protein! While protein provides the body with many amazing benefits in regards to building muscle, it doesn't mean we should focus solely on this single source. Your body is a powerhouse, and by optimizing your calorie intake with multiple amazing vitamins, minerals, and energy sources, you can build your desired muscle mass, without having to rely on protein alone, including overly expensive supplements or artificial "muscle building" fillers. In this article, we will explain a few helpful tips to assist you in your muscle building quest.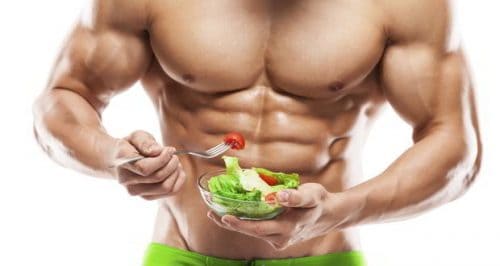 Let's begin with when to eat. Starting your day with a full breakfast is a sure-fire way to ensure that your body is awoken with a healthy energy source that allows your metabolism to wake up and get moving, along with the rest of you. Your body is just coming out from hibernation mode, and by skipping breakfast, you can slow down your metabolism. By not providing your body with a proper energy source in the morning, it is going to slow down food digestion to make up for the lost source of energy. It also has been shown that people who start their day with a healthy breakfast, follow up their day with healthier choices.
Another way to utilize your diet in building muscle, is the amount you eat. It is common for people to average three large meals a day, but when it comes to optimal muscle building performance, these three large meals need to be portioned to perfection.
There is a new debate about the advantage of six meals over three, but what it focuses down to is portion control. It doesn't matter if you are eating 3 major meals a day, or averaging six. Both options have advantages and disadvantages, but it truly comes down to what works best for you as an individual. Many people prefer to graze and snack throughout the day, while others like to cook up a big meal and eat a large amount. Whatever person you are, you can still utilize your calorie intake to suit your muscle building needs. If you are eating six meals a day, make sure these are protein packed, high fiber, whole foods. If you don't have time to prep healthy snacks, or find yourself unable to control portion sizes, maybe the three meals a day would fit you better.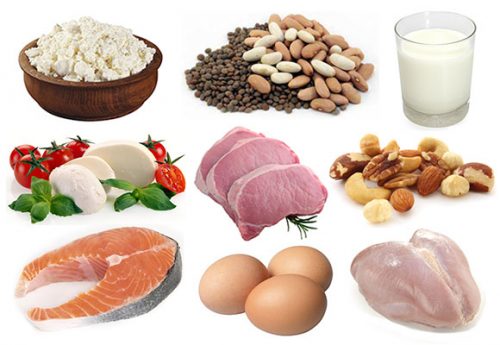 If you do decide to go the three-meal route, make sure to time out your meals realistically. When you take large amounts of time between meals, your body becomes overly hungry and you can run the risk of overeating, or grabbing whatever is available at that time. Therefore, breakfast is so important, you have already gone without a meal for 7-8 hours, and you need that energy provided right away by breakfast to get going. Overall, nutritionists state that it is not so much how many meals per day you eat, but more about what these meals consist of. Keeping portion sizes in check, eating when your body begins to get hungry, and ensuring your meals are meeting all nutritional goals, you can increase muscle mass while also losing body fat.
Now that we have talked about what and when to eat, let's get in to the perfect make up a notorious, muscle building meal. Although it is not something to be solely relied upon, consuming a proper portioned amount of protein with every meal is a great way to build muscle. Proteins make you fuller longer than carbs, and they have a high thermic effect (energy expenditure) helping assist in weight loss. Red meat, poultry, fish, eggs, dairy, and even whey are great sources to reach your protein intake. Fruits and vegetables are also great sources for your diet that will assist you in muscle building. They are low calorie, and packed with vitamins, minerals, antioxidants, and fiber. Fiber is also a great source to aid digestion! These are great additions to any meal since you can eat them in large amounts without having to worry about gaining weight. Healthy fats such as monounsaturated and polyunsaturated are also good in proportioned amounts. They have been known to protect against heart disease and cancers, while some can also increase testosterone and decrease inflammation (increased recovery time!) They digest slowly keeping you fuller longer, and are an inexpensive source to add to your diet. Mixed nuts and olives are two examples of these fats that could be a great addition to any pre/post workout snack.
Finally, the last thing we will touch on for the optimal diet to increase muscle mass, is the importance of drinking water. Of course, you know the importance of drinking water to stay alive, but it can provide our body with so much more than that. When one is strength training, the body is quickly losing water through sweating. Water Replenishes this accelerated dehydration, and can have many other effects that benefit us. When we drink large amounts of water, it can make our body feel full, keeping us from avoiding unnecessary snacking. Water aids digestion and circulation, and helps the transportation of nutrients. There are so many benefits to drinking water, we could write an entire article on this diet necessity alone. Overall, the proper consumption of water is the piece that completes the puzzle of a proper diet, and it is something that shouldn't be ignored.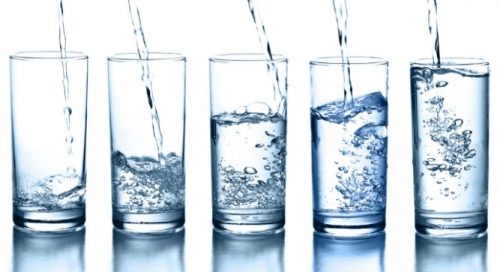 When it comes to your body, you will know what is best for you. Whether its eating three meals a day compared to six, relying strictly on vegetarian protein sources, staying away from all protein powders, or adding in workout supplements, every person will have different results. By ensuring your meals are coming from whole food sources, you are portioning meals correctly, and you are paring your diet with a complete resistance training routine, you are setting yourself up for success in your journey to build muscle mass.
FAQs
What exactly are workout supplements?
A supplement its self is described in the dictionary as something added to complete a thing, make up for a deficiency, or extend and strengthen the whole. Workout supplements are designed to be paired with a proper diet and exercise routine to help enhance athletic performance, they are a wide range of products that will all have different effects on the body. To put it simply, they are used to increase, intensify, or improve the quality of your workout and your body's athletic performance.
Why should I take these supplements?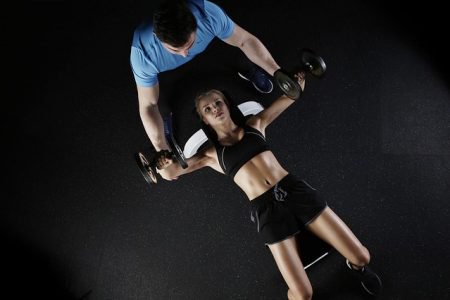 People who are looking to either:
1) Improve their workout/maximize performance
2) Increase their protein/vitamin intake
3) Reduce their recovery time
Should all look in to taking supplements. There are many positive things they can do for your body and your performance. They can act as a buffer to reach protein goals, they can reduce the time it takes your muscles to recover after an intense workout, or they can give your body a boost of energy and focus that you need to maximize your workout regimen without feeling tired or distracted. They help get your head in the game, make the most of your workout, and assist in muscle repair long after you've stopped working out.
Should I take it on non-training days?
Depending on what you take, it is possible. If you are taking a supplement to assist in weight loss or muscle recovery, it would be perfectly fine to take some if you are following correct serving size recommendations. When it comes to a product such as a preworkout, there wouldn't be a need to unless you are looking for a quick energy boost. Many other products are made of many quality ingredients that assist your body in more ways than just building muscle and providing energy. While some products will be okay, be aware that taking your supplement every day is going to increase your body's tolerance to that certain product. Also, some can be filled with stimulants that can send your body in to overtime to try and digest.
Are all supplements tested to make sure they are safe and effective?
Sadly, no. The Food and Drug Administration treats supplements as a food in comparison to medication, so their guidelines offer a lot more leniency. That is why we compile lists like these and assist you in the research of finding a quality product. By researching ingredients brands and different products, being aware of what the ingredients of the product are, and ensuring you are following serving sizes properly, you can protect yourself against bad quality supplements.
I am looking to lose weight, will taking a supplement make me look bulky?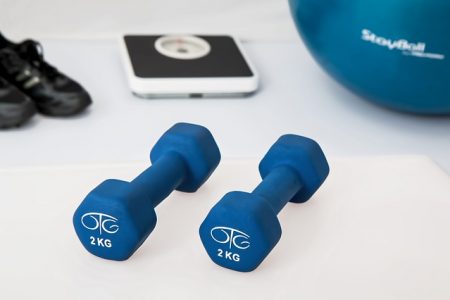 Not at all. Building large amounts of muscle mass is difficult and very time-consuming. Workout supplements can assist you in not only losing weight but increasing LEAN muscle mass by raising your endurance and workout quality. Products that contain caffeine can also assist you by giving you intense focus and can even give your metabolism a boost. Even protein powders have been shown to be an effective and nutritious meal replacement that can be a low-calorie option. Once again, finding a good quality product that is low in fillers, sugars, and artificial sweeteners will help you achieve your goal faster.
How much should I take per day?
Activity level, gender, and age all effect how much of one supplement your body will need. The centers of disease control and prevention states that adults need between 46 and 56 grams of protein per day (men needing slightly more than women). Protein intake should make up between 10 and 35 percent of your calorie intake for the day, depending on how active you are. Although many people can get enough protein in their diets without using a supplement, using whey protein is an accelerated way to reach your protein intake goal for that day. This protein can be complemented by other BCAAs, creatine and a pre-workout just to name a few, just ensure you're your products aren't all containing similar ingredients, and are safe to take together. Following serving sizes and proper time recommendations (30 minutes before/after, when you wake up, before bed, etc) to maintain optimal effect.
Are there gluten free/dairy free/lactose intolerant options?
Most types of protein are ultimately derived from milk (although it goes through multiple steps that reduce the lactose content), so be cautious if you have issues with lactose, but dairy and gluten free products have been done! Many products will market that they are vegan/vegetarian friendly, and will label their products as so. Make sure to always double check the nutrition label to ensure that no products are hiding, and that cross contamination has been accounted for.
What are the best ingredients to look for?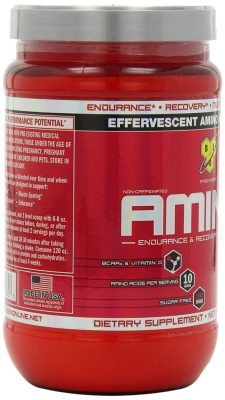 There are many main ingredients you will want to look for when buying a quality supplement. I will go over a few key ingredients below that you should be looking for on the product's nutrition labels.
Creatine
Creatine will give you that explosive energy straight to your muscle tissue to assist you in getting that optimal workout every time. This supplement that you can take anytime will also help lower recovery time. As a bonus, this supplement is also said to be good for brain functioning.
Caffeine
This ingredient is included for the primary purpose of energy. Studies have shown caffeine to be an effect performance booster in both endurance and high intensity exercises. Take caffeine if you are looking to increase endurance and energy levels before and during your workout.
Branched Chain Amino Acids (BCAAs)
Assisted you in many processes regarding protein breakdown and muscle growth, BCAAs can also assist in muscle soreness. They are also shown to help with increasing workout intensity. You may see BCAAs included in many other workout supplements, but buying and taking them in their free form require no digestion and faster absorption in to the blood stream.
Beta Alanine
Quickly becoming one of the most "essential" non-essential amino acids, this is the product you want to be looking for when wanting to increase the amount of work you can do at high intensity levels. It will give you a caffeine like response, propelling your workout, and your PRs', higher.
Are there any dangers I should be aware of?
Like with any supplement, misuse and overuse could create issues. Every supplement is going to come along with their own side effects. It should be noted that mixing supplements without ample research could create harmful situations for your body. Your body can also create a tolerance to these supplements, making their immediate effects seem weaker over time. Misuse occurs when you try and up your dosage to get back to the effect you received when you first started, I would highly recommend against this. Cycle these products, this way your body will not become dependent on them, and you wont need to use them every time you workout. Workout supplements should not be relied on solely to see results. A proper diet and healthy workout regime are the two most important factors in gaining the results you want.
Are they worth the money?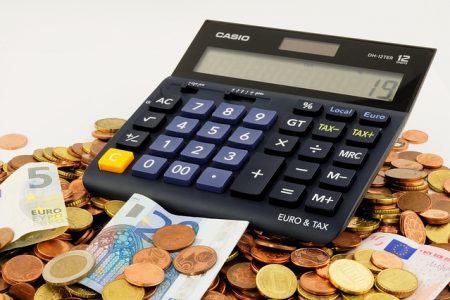 This one is completely up to you. The supplement industry is a multimillion dollar industry for a reason. In every gym, it is nearly impossible not to see someone walking around with a shaker bottle filled with their favorite supplement. As we have stated multiple times before, everyone is going to see different results from different products. By knowing what you want, following serving and recommendation instructions, avoiding overuse, and doing thorough research before you begin taking products, you can safely add multiple muscle building/fat burning supplements to your diet. These paired with a healthy diet and workout routine are a sure way to advance your body's athletic performance and boost your overall health.
Decision Time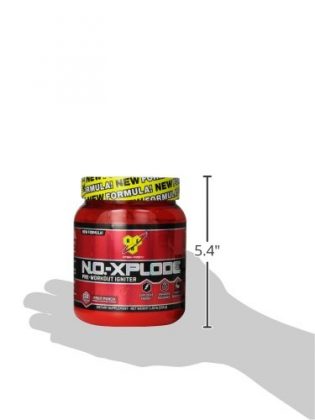 This is where we lay it out for you to make choosing among the best workout supplements quite simply, because we know there are so many different types out there. Here are some tips to follow when choosing your pre-workout.
Watch the weight gain. Some pre-workouts are notorious for not burning completely during a workout and leaving you feeling bloated or heavier (with fat!) than before you started. Look for the following characteristics when picking one: Low Fat, Low Carb, High Protein.
See the credentials. If you're going to go for the cheaper options, at least make sure that the specific company has been producing that specific brand for a few years. With positive feedback and positive buys, the consumer knows best.
Ingredients. Try to go for the products with no more than 10 ingredients. Also, beware! Sometimes companies mention they have a certain ingredient that may be amazing, but it is in such a small dosage, it has no effect.
Watch out for the hype. Just because everyone is buying and taking it, does not mean it's the best. It also might mean it is just way too expensive.
Hopefully, our list has helped sort out some of the doubts you've been having about choosing a pre-workout. Make sure to do your research before you get pumped!
Subscribe to our Newsletter