Best Calcium Supplements Reviewed and Compared
Disclosure: We use affiliate links and may receive a small commission on purchases.
Not everyone is capable of receiving the calcium their body requires by their diet alone. For those who plainly do not like dairy products, or are vegan, or lactose intolerant, then it can be very difficult to obtain the proper amount of calcium in your diet. However, there are calcium supplements that can aid in providing the sufficient amount of calcium to your diet.
Calcium citrate and calcium carbonate are the two commonly recommended calcium supplements currently on the market. Calcium carbonate is the most common and inexpensive form of calcium supplements. It is often found in antacid medications and must to be taken with food in order to work properly. Calcium citrate on the other hand does not need to be taken with food. It is also somewhat easier for older people to absorb who have lower stomach acid levels.
It is important to mention that calcium supplements have side effects! The most common side effects include bloating, gas, and constipation. Taking these calcium supplements can also affect with your body's capability to absorb medications or other nutrients. It is important to speak with your physician before taking any kind of supplements.
Our Top 3 Picks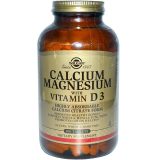 Solgar Calcium

Our rating
Gluten Free
Price:

See Here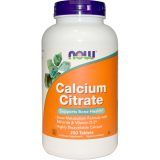 Now Foods Calcium

Our rating
GMP Assured
Price:

See Here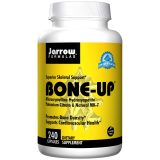 Jarrow Formulas Calcium

Our rating
Optimum Absorption
Price:

See Here

Calcium supplements are useful in many areas of the body, such as optimal body weight maintenance, muscle protection, bone strength maintenance and a reduction in the risk of kidney stones and other issues of the body to help keep your health at optimum levels for as long as possible.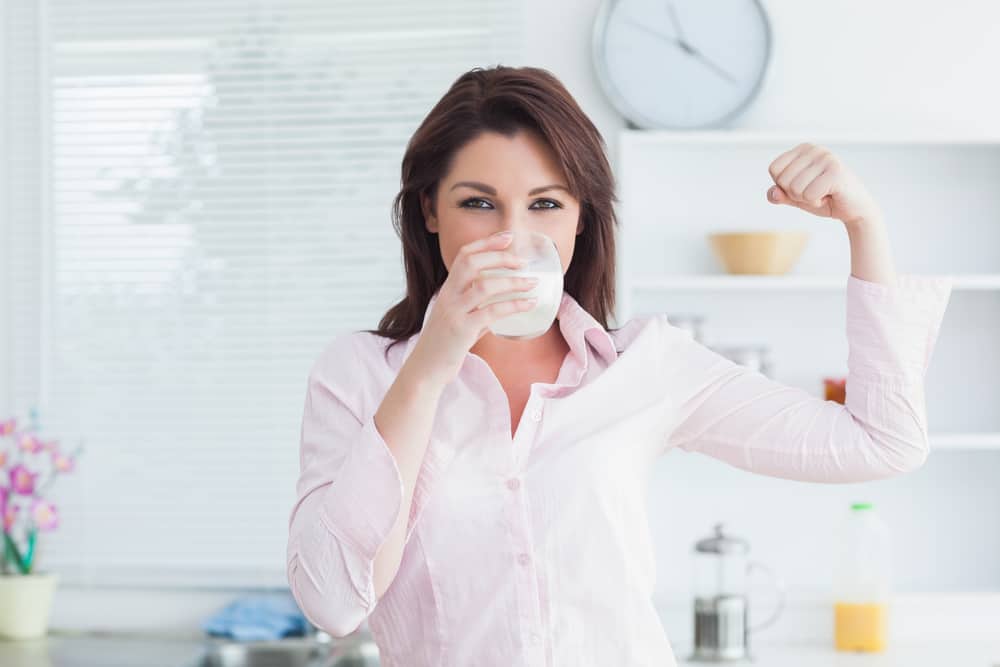 Calcium supplements are an excellent addition to your diet, no matter what your age or dietary requirements to help alleviate the symptoms of osteoporosis, or to help prevent the disease later in life.
A Quick Calcium ABC
Calcium is not produced in the body: The human body can only get calcium from eating it, so we have to rely on a well-balanced diet to make sure we have enough. There are a number of foods rich in calcium, most prominent among them are dairy products such as milk, cheese, and yogurt. You can also get calcium from dark green vegetables such as spinach, broccoli, or kale. Sardines are a fish high in calcium, along with some types of white beans. The element is also found in cereals, soy products, and orange juice.
It doesn't work on its own: Without vitamin D, the body can not absorb calcium. So it's vital to get the balance right if you are to benefit from a calcium-rich diet. Sunshine is the best source of vitamin D. However those with darker skins don't produce as much, so sometimes need supplements to bolster its efficacy. You can also get vitamin D by eating foods such as salmon and egg yolks. Nowadays, vitamin D is often added to milk to improve the calcium absorption.
Calcium is more important for women: There have been lots of studies that have shown calcium may ease premenstrual syndrome (PMS) symptoms. Women with PMS generally have lower calcium and magnesium, and a supplement reduces the symptoms.
Its shortage in the body can lead to health issues: Adults who have a reduced calcium intake increase the risk of developing osteoporosis, or fragile or porous bones, which can easily fracture. The condition is particularly common among older women, which is why they are recommended to consume more than men. If children do not get enough calcium, they may not grow to their full potential height. They may also develop other health issues as a result.
Its name is derived from Latin: Calcium is extracted from limestone, marble, and chalk, and it gets its name from calcis which is the Latin for 'lime.' It is the fifth most abundant element on earth. However, due to its molecular structure, it is never found on its own, but always as a compound.
Calcium absorption is hindered by cows milk and soft drinks: When the body digests animal protein, which is an acid, and the phosphoric acid found in soft drinks it uses calcium to neutralize their effects. The calcium in milk, for example, is often used to counteract the acid before it even reaches the bones.
The one from vegetables is better absorbed: Studies have shown the calcium absorption from kale compared to milk, has the vegetable well ahead. About 41% of the calcium in kale manages to get absorbed by the body, with only 32% from milk.
It is lost from your body when you sleep: The body uses up calcium all the time, but the rate of calcium loss is higher at night. Women also lose more when they sleep than men.
In small doses is best: The body can only absorb so much calcium at any one time. Medical experts suggest it is about 500mg at a time. However, that is only about half the daily recommended dose.
10 Best Calcium Supplements
1. Solgar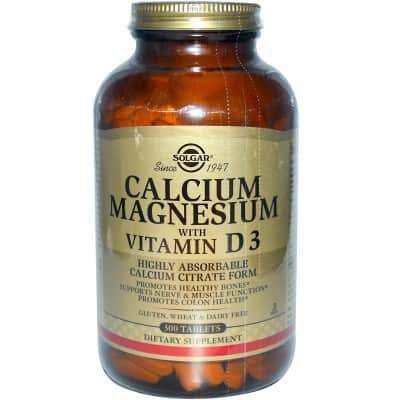 Number 1 on our best calcium supplements list, Solgar Calcium and Magnesium with
Vitamin D3
supplement is a highly absorbable form of calcium citrate, giving you the best calcium supplement form to promote healthy bones, support proper nerve function and muscle and colon health.
Expand to see more
This product is also totally free from gluten, wheat, and dairy, and is also vegetarian and vegan friendly, making it suitable for a wide range of dietary needs and requirements, including kosher.

The main downside is that the serving size is 5 tablets each day, which is remarkably high in comparison to other supplements on this list. However, this means that there 60 servings in each container, which is still excellent value for money.
Contains magnesium and vitamin D3
Gluten and alergen free
Suitable for vegetarians
Serving size, 5 tables per day
2. Now Foods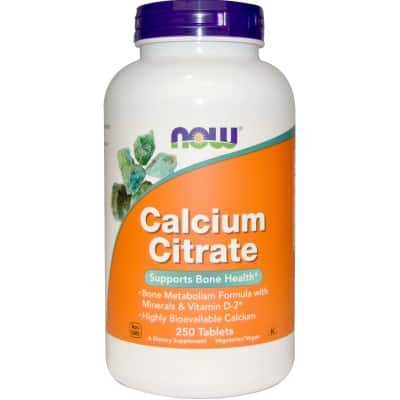 Now Foods Calcium Citrate tablets support proper bone health with their specially designed formula, with added
minerals
, such as
magnesium, zinc, copper
, and Vitamin D2, all of which optimise absorption and help to improve the health and strength of your bones. Calcium Citrate is one of the best absorbed calcium forms that offers you all of the health benefits of a calcium supplement.
Expand to see more
These tablets are totally vegetarian and vegan friendly, and are also free from other allergens, however they are manufactured in a facility that works with these allergens, which puts them at risk of cross contamination.

Now Foods Calcium Citrate tablets are produced in a GMP assured facility, and are free of any GMOs, making them a much more ethical health food supplement.

The suggested serving size is one tablet twice per day, giving you 125 servings to each container, and a much more easily maintained supplement for optimum absorption and greater health benefits.
Contains multiple vitamins
Improves bone health
It absorbs easily
Risk of cross contamination for allergens
3. Jarrow Formulas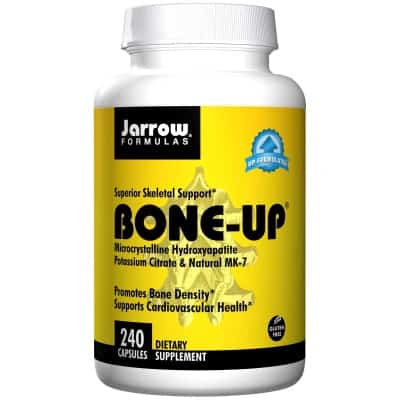 Jarrow Formulas offers an incredibly potent calcium supplement to provide you with support for
healthy bones
and teeth, as well as optimum and consistent absorption so that you can feel the benefits of the formula for as long as possible.
Expand to see more
The main downside is that each serving suggestion is 3 capsules twice per day, for a total of six capsules every day.

This is an incredibly high dosage in comparison to other options on our best calcium supplements list, and can be difficult to maintain for those with busier lifestyles. They are also not suitable for vegetarians or vegans, as some of the calcium is derived from animal sources.

However, this is excellent for those with calcium deficiency, or those with higher risk of diseases such as osteoporosis, as they support proper bone health and are a highly potent calcium formula.
Promotes healthy bones and teeth
Great absorption rate
Quality product
A high dosage required per day
4. Nature Made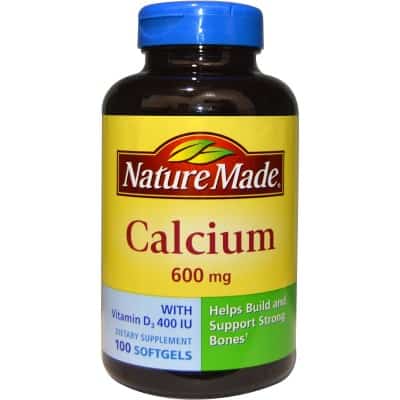 Nature Made's Soft Gels are a naturally derived supplement that helps to build strong, healthy bones, and
improve your immune health
and natural body functions.
Expand to see more
The supplement contains no synthetic dyes, artificial flavours, or preservatives, and are also free from gluten, yeast, and starch, so they are a supplement that is suitable for a wide range of dietary needs. The main draw back is that the soft gel capsules are made with gelatine, so they are not suitable for vegetarians or vegans.

The suggested dosage is one soft gel twice a day, making them very easy to maintain, and this will also sustain the level of calcium within the body for better and more prolonged results. With 100 soft gel capsules in each container, you will receive 50 days worth of supplement, making the Nature Made Calcium with Vitamin D3 IU supplement excellent value for money.
Soft gel pills
Gluten free
Yeast free
Not suitable for vegetarians
5. Nature's Bounty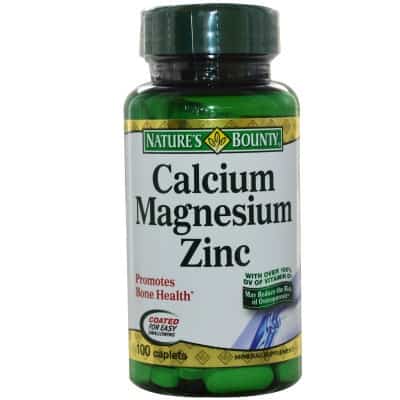 Nature's Bounty Calcium Magnesium Zinc Supplement is specially formulated for maximum absorption, and coated for easy swallowing, so they are perfect for people who may struggle to take medicines and supplements in a tablet or capsule form. The Nature's Bounty Calcium
Magnesium
Zinc is a mineral supplement that is laboratory tested to ensure a pure and clean supplement that will support and improve your bone health, as well as support a healthy immune system and
proper nerve function
.
Expand to see more
This is a vegetarian friendly supplement, in the form of calcium pills, free from many other allergens such as gluten and milk, so it is safe for a number of stricter diet plans and more
sensitive digestive systems
.
It is taken between one and three times daily, so you can tailor your supplement to your body's needs, and increase your dosage if you feel that this will benefit you. If you are taking capsules per day you will receive 33 servings in each container, which is excellent value for money, especially if you wish to take a smaller dosage, as 100 caplets will last much longer.
Allows a maximum absorption rate
Pills are coated and easy to swallow
Vegerarian friendly
6. Now Foods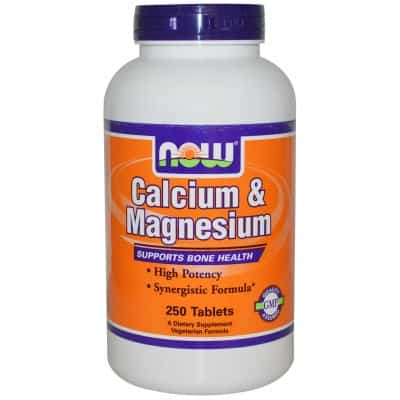 These tablets are a highly potent, synergistic formula to enhance absorption and offer you the best supplement for your body to support and improve bone health, and increase the strength of your immune system so that you can get the best health boosts.


Expand to see more
These are completely vegetarian and vegan friendly, and they are also gluten free, so they're perfect for stricter dietary needs and higher requirements.

The recommended dosage is 2 tablets each day, giving you 125 tablets in each container, which is excellent value for money. This also makes the Now Foods Calcium and Magnesium Tablets one of the most maintainable supplements on this list, as the dosage is much lower and therefore more suitable for those with busy schedules and lifestyles.
Promotes bone health
Boosts the immune system
Suitable for vegetarians
7. Country Life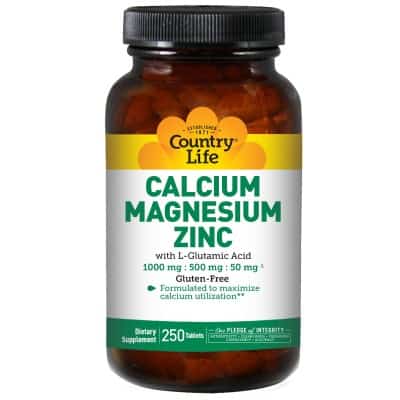 Country Life Calcium Magnesium Zinc Capsules are a vegetarian friendly supplement that are also free from allergens such as gluten and wheat, making them suitable for a wide range of dietary requirements. These are also manufactured in a GMP registered facility and are free from any GMOs.ds.


Expand to see more
These capsules support proper and improved bone health, and the added zinc and magnesium support a healthy and strong immune system, so you get more than what you paid for.
Vegetarian supplement
Free of allergens such as gluten
Contains magnesium and zinc
8. Garden of Life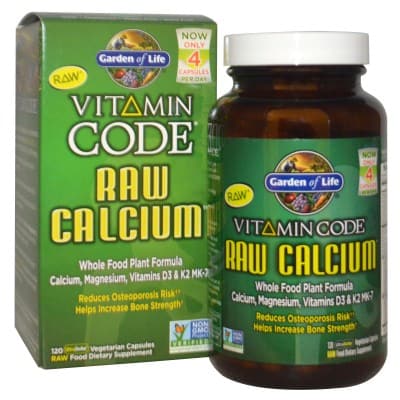 Garden of Life Vitamin Code Raw Calcium Tablets are a totally raw health food supplement derived from wholefoods in order to bring you only the best and purest calcium supplement. These offers you Calcium and Magnesium, as well as
Vitamin D3
and Vitamin K2 MK-7 to optimise absorption and help support your body's natural functions, improve your bone health, and reduce the risk of diseases such as osteoporosis so that you can maintain a healthy lifestyle for much longer.
Expand to see more
The tablets are vegetarian and vegan friendly, as well as being totally gluten free, and free of any fillers or preservatives, making them one of the safest supplements on this list for all dietary requirements.

The suggested serving size is 2 capsules twice per day, and this should give you around 40 days worth of supplement. The main drawback is that this is a rather high dosage, and these tablets are one of the most expensive options on this list of calcium supplements. However, they offer a lot more than many other options in this article.
Contains vitamin D3
Contains magnesium and K2
Gluten free
9. 21st Century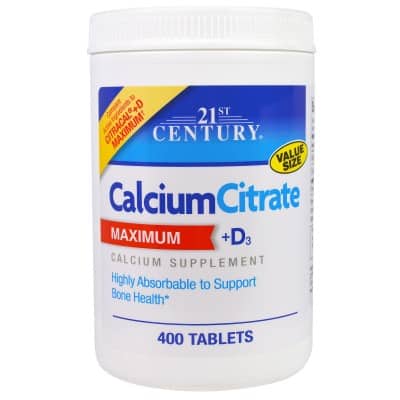 21st Century Calcium Citrate + D3 Maximum Tablets are a highly absorbable, laboratory tested supplement to offer you the best benefits when it comes to the support of your bone health and proper nerve and muscle function. The tablets have added Vitamin D3, which has been linked with optimising the absorption of calcium so that you get as much out of your supplement as possible.


Expand to see more
These are a vegetarian and vegan friendly supplement, as well as being free from many other allergens, such as gluten, so they can be taken by those with stricter dietary regimes and needs.

The suggested serving is two capsules twice per day, and there are 400 tablets in each container. This gives you a huge 100 days worth of supplement, which is incredible value for money. Although this may be a higher dosage for some to maintain, the tablets is still a great option to consider when finding the best calcium supplement to fit your needs.
Highly absorbable 
Supports bone health
Supports nerve and muscle health
The dosage may be too high for some
10. Rexall Sundown Naturals
Rexall Sundown naturals Calcium Magnesium and Zinc Supplement is a highly potent formula that is specifically designed to promote healthy bones and support nerve function. It has added Magnesium and Zinc to give you an extra health boost and offer optimum absorption into the body, so that you can
get the most out of your supplement
.
Expand to see more
It is completely vegetarian, and free of other allergens such as wheat and gluten, so these capsules are suitable for a wide range of digestive needs and stricter dietary requirements.

To get the best results, take three capsules each day, which gives you 33 servings in each container. This means that it should last you for around a month, which is great value for money. The main drawback is that this is a higher dosage than some other options on this list, and it can be difficult to maintain for those with busier schedules and lifestyles.
Highly potent formula
Suitable for vegetarians
Gluten free
Calcium Health Benefits and Possible Side Effects
Calcium is a mineral that comes from various dietary sources such as broccoli, dairy products, orange juice, spinach, and many more. However, you can also find calcium in the form of antacids as well as supplements. By incorporating vitamin D into your diet, you will enhance your body's ability to absorb calcium. The most prominent issue with calcium is the consumption of insufficient amounts. However, in rare cases, some people absorb too much calcium which results in side effects.
Everyone knows that calcium aids in preserving teeth and bones. It makes your bones dense and resilient. Your bones are like a calcium basin for your body and if you do not receive the appropriate amount of it in your diet, then your body will remove that calcium from your bones. However, calcium plays a role in many of your body's basic functions such as circulating blood, muscle movement, and hormone release. Calcium also aids in sending messages from the brain to other parts of the body.
Since your body does not make calcium on its own, you have to consume it through your diet by eating foods that are elevated in calcium, in order to receive the appropriate amount your body needs. Foods that you should look at include:
Vegetables that are dark green like broccoli, kale, and spinach
Dairy products such as yogurt, milk, and cheese
Calcium-fortified cereals, breads, orange juices, and soy products
Sardines
White beans
However, if you do not consume enough vitamin D, your body will not benefit from a calcium-rich diet because your body requires vitamin D in turn to absorb it. Certain foods you eat will give you vitamin D, such as egg yolks, certain mushrooms, and salmon. Just like calcium, you can find certain food products that have vitamin D added to them such as milk.
Consumption is not the only way for you to receive vitamin D. Your skin creates vitamin D naturally when it is exposed to the sun. But people with darker skin tones do not create vitamin D as good, so supplements might need to be used to prevent deficiency.
The Importance of Calcium for Women
Various studies have found that calcium can alleviate symptoms of PMS, or premenstrual syndrome. The study conducted found that women that experience PMS have decreased intakes of magnesium and calcium, as well as decreased serum levels.
Age Determines Dosage
The total amount of calcium intake per day you should receive depends solely on your age. For example, adults should receive 1,000 milligrams every day according to the National Institutes of Health. However, women who are over 50 years old, or who are pregnant or breast feeding, should receive 1,200 milligrams of calcium per day.
Calcium Deficiency
Not receiving enough calcium through your diet can lead to certain health issues. In adults, not consuming enough of it can raise your chances of acquiring osteoporosis. This is especially prevalent in elder women, which is why it is imperative for women over 50 ingest more calcium than their male equivalents.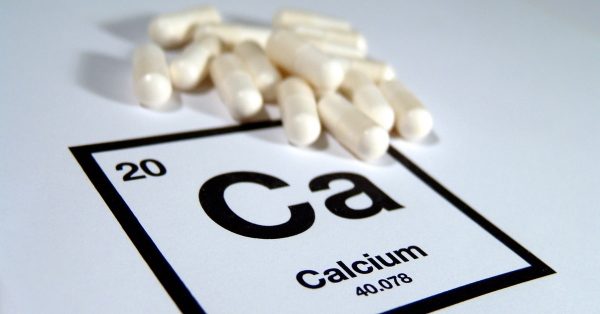 Children also require enough of it in their diet in order to develop and grow. However, if they do not receive enough, they could develop health issues as well as not growing to their full prospective height.
Possible Side Effects
Just like with any kind of nutrient or mineral, it is crucial that you receive the appropriate amount because having too much can have undesirable effects.
If you find yourself experiencing bloating, gas, or constipation, then these may be symptoms which indicate you are consuming too much calcium. However, there are more serious side effects from receiving too much calcium such as a raised risk of kidney stones. There have been rare occurrences reported when too much calcium is consumed; it can cause hypercalcemia, which is when the calcium produces deposits of calcium in your blood.
Some physicians believe that taking calcium supplements can raise your chances of heart disease. However, further research is required to identify in what way calcium supplements influence heart health.
Hyperparathyroidism
The parathyroid glands are positioned in front of the thyroid gland and its function is to control the levels of phosphorus and calcium in the body. When the parathyroid glands release the parathyroid hormone, this signals the body to discontinue absorbing calcium. However, an unhealthy parathyroid gland will produce too much of the parathyroid hormone and permit unwarranted amounts of calcium to stay in the blood. This then causes the body to respond to what it identifies to be a lack of calcium by withdrawing the mineral from the bones. This is called hyperparathyroidism. It exhausts the body of calcium through the kidneys. This condition is most commonly seen in postpartum and postmenopausal women as well as the elderly.
Signs
Signs and symptoms of too much calcium in the body can show itself in the presence of acute fatigue, nausea, vomiting, diarrhea, and depression. It can also show itself in the form of irregular heartbeat and life-threateningly low blood pressure. Also, any pain the in kidney area would suggest that you have formed kidney stones.
Product Evaluation Criteria
When you decide that it is time to start taking calcium supplements, it is important to take some time and do your research before purchasing just any brand. There are many things to consider before selecting one supplement. Is the brand trustworthy? What are the side effects from taking the product? Is it safe to consume this product? What have others previously experienced from this same supplement?
We made sure to answer of all these questions when searching for and testing the products to include in our list. Our team tested the products as well as searched for any negative reviews online just to see how truthful these were compared to our testing results. We eliminated from the list the product that did not bring any benefits, did not contain pure ingredients and was rated poorly by other users. Below a list of evaluation criteria we used. The same criteria should be applied by you, the consumer, when looking to purchase one of the calcium supplements available on the market.
Brand Reputation
When it comes to the brand, we made sure that the companies included in our list are trustworthy and known for their quality products. The company you choose should be one that has been manufacturing natural supplements for over 20 years and should only use natural ingredients. We consider past consumer reviews also as well as any side effects they may have experienced with the product to make an informed decision before selecting a brand to be included in our top 10
Side Effects
When searching for a calcium supplement, it was imperative for us to undersrand how many individuals experienced side effects. Even the most insignificant side effect can be extremely dangerous to your health when it comes to calcium.
It is important that you first ask your doctor before taking any kind of supplement. Because calcium is a mineral that is found in foods, you should always seek out this mineral in your diet before looking to add a supplement because they can cause undesirable effects. This is especially true for those who have kidney disease, previously or currently have kidney stones, cancer, heart disease, a parathyroid gland disorder, circulation problems, or high levels of calcium in the blood. It is also important to consult a doctor before taking calcium supplements if you are pregnant or breast feeding.
User Reviews
While looking for a calcium supplement, we looked at previous and current consumer reviews. These comments helps us understand what you can expect from the product you are about to purchase. Some of the side effects that certain individuals may have experienced may not happen to you, but it is still worth keeping an eye out for.
Product Safety
To make sure that the product is safe to take, we did our research! We made sure that the ingredients used are all natural. Looking at the ingredients, nutritional facts, and user reviews, we were able to find a product that is safe for you to consume. If you take the time to research certain brands, you will also find out whether the company that makes these supplements is a reputable company that makes their products from quality ingredients.
Make sure you consult your doctor and research companies before taking calcium supplements! The side effects from this mineral are very serious and can be fatal.
FAQs
Q: Why is calcium nutrition important?
Calcium is an important mineral as it builds strong bones during childhood, maintains bone density during adulthood, and reduces the chances of fractures as we age. Every cell in our body requires calcium in order to function appropriately. Due to calcium being crucial, our body vigilantly monitors and controls its levels in the blood to guarantee that the levels stay in the normal range. When the levels are low in the blood, calcium is then removed from bones to increase the levels back into the normal range. On the other hand, if the levels are too high in the blood, then it is deposited into the bone. Consequently, bones act as a reservoir with withdrawals and deposits being made according to a precisely regulated system.
It is imperative that you receive the recommended amount of calcium per day; mostly from food sources, if possible. It is also crucial to consume the appropriate amount of vitamin D because it is important for calcium absorption.
For children ranging from four to eight years of age, the recommended consumption per day is 800 milligrams and vitamin D is 200 IU. Children that range in age from nine to eighteen years old, the recommended consumption per day is 1,300 milligrams and vitamin D is 200 IU. Adults nineteen to 50 should consume 1,000 milligrams a day of calcium and their vitamin D intake should be between 400 and 1,000 IU. Adults over the age of 50 should consume 1,200 milligrams of calcium and their intake of vitamin D should range between 800 and 2,000 IU. However, it is recommended that women who are pregnant or lactating should consume 1,000 milligrams of calcium every day and their intake of vitamin D should be between 400 and 1,000 IU.
Q: How do I pick the appropriate calcium supplement?
Calcium supplements are prudent for those who are not receiving the appropriate amount of calcium from food sources and are not able to manage changes in their diet. There are currently many kinds of calcium supplements on the market. However, the most popular is calcium carbonate.
It is important to note that calcium carbonate is slowly absorbed compared to other kinds of supplements. The tablet needs to be disintegrated entirely to be absorbed. If you need to know how fast a tablet disintegrates, you can place it in some vinegar for thirty minutes. In order to increase the absorption process of calcium, you should keep a few tips in mind.
Firstly, make sure you take calcium carbonate with food or as soon as you have finished a meal. Secondly, make sure that you take your calcium supplement with an adequate amount of water. Lastly, you should not consume more than 500 milligrams of elemental calcium at one time.
In order to choose the correct product, make sure to look for a supplement where the label states the amount of elemental calcium per tablet. Also, search for products that contain your country's identifier that indicates the product meets that specific country's standards for lead content, disintegration, and quality. Examples of these identifiers include the United States Pharmacopoeia (USP) number, or Canada's Natural Product Number (NPN) or Drug Identification Number (DIN).
Q: What is the correct way to receive the appropriate amount of calcium?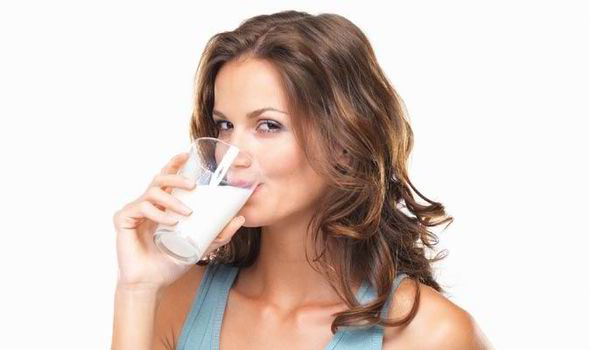 There are numerous kinds of foods that are high in calcium such as fish, dairy, and vegetables. Lactose intolerant individuals, vegans, and vegetarians can receive the appropriate amount of calcium through food, although it warrants attention and effort. If an individual is unable to consume the appropriate amount of calcium through diet alone, then there are supplements available.
Q: If my blood calcium level is normal, does that mean I get enough of it?
Unfortunately, just because your blood calcium level is within normal range, this does not mean you receive the appropriate amount of it. The level in the blood is strictly controlled by several hormones, such as the parathyroid, the kidneys, and other organs. The level of calcium does not reveal the amount of calcium stored in the bones. In serious cases, a lack or extra calcium intake can either lower or raise your blood calcium levels. Both of these scenarios can be life threatening.
Q: Why are calcium supplements often combined with vitamin D?
Sufficient amount of vitamin D is needed in order for the body to absorb calcium. There are numerous foods such as orange juice, fortified milk, fish, and eggs, which provide vitamin D. Vegans, may find it a little difficult to receive an adequate amount of vitamin D from solely consuming food. It is possible; however supplements might be a necessity. Vitamin D supplements may also be a necessity for people who do not go outside a lot and people with darker skin tones because they are more likely to be vitamin D deficient.
Q: Does it matter when I take these supplements?
It does matter when you take calcium supplements. You should always take them with food or immediately after eating. The only exception to this is calcium citrate because it is normally taken with an empty stomach. You should also not take more than 500 to 600 milligrams at one time. Calcium supplements should not be taken with some medications such as blood pressure medication or antibiotics.
Q: With so many different types of calcium supplements on the market, does it matter which one I take?
There are so many different factors to consider while searching for the right calcium supplement for you. They differ in cost, chemical composition (such as citrate, gluconate, can calcium-carbonate), dosage, form (such as chewable or non-chewable tablets, liquid, powder, and candy), and source (such as oyster shell). If you should find that one supplement is too expensive, hard to swallow, constipating, or disagreeable for some reason, then it is best to switch to a different product.
Q: Will supplementing my calcium intake help with osteoporosis?
While it is true that insufficient vitamin D and calcium consumption is a factor to osteoporosis, increasing these nutrients might not remedy the problem. A study conducted has shown that supplementation enhanced bone density, but did not considerably decrease the chance of fractures, which is the chief problem of osteoporosis. For acute bone thinning, calcium and vitamin D supplements will be warranted along with medication and weight-bearing exercise.
Q: What is the disadvantage to taking these supplements?
There are three major disadvantages. Firstly, there is the possibility of consuming too much calcium. Taking too much can lead to constipation, kidney stones, and other more serious health problems. Secondly, it have been known to interfere with some medications. You should not take calcium supplements at the same time with these kinds of medications. Lastly, there have been some reports that propose these supplements can cause heart disease and prostate cancer. However, there have also been studies that revealed a reduced chance of cancer in those who take calcium.
 Decision time
We are confident that this list will give you solid choices when it comes to calcium you will be able to add this your diet. These supplements have been researched in 2017 to give you all of the most modern research and options for you.
Subscribe to our Newsletter