Privacy Policy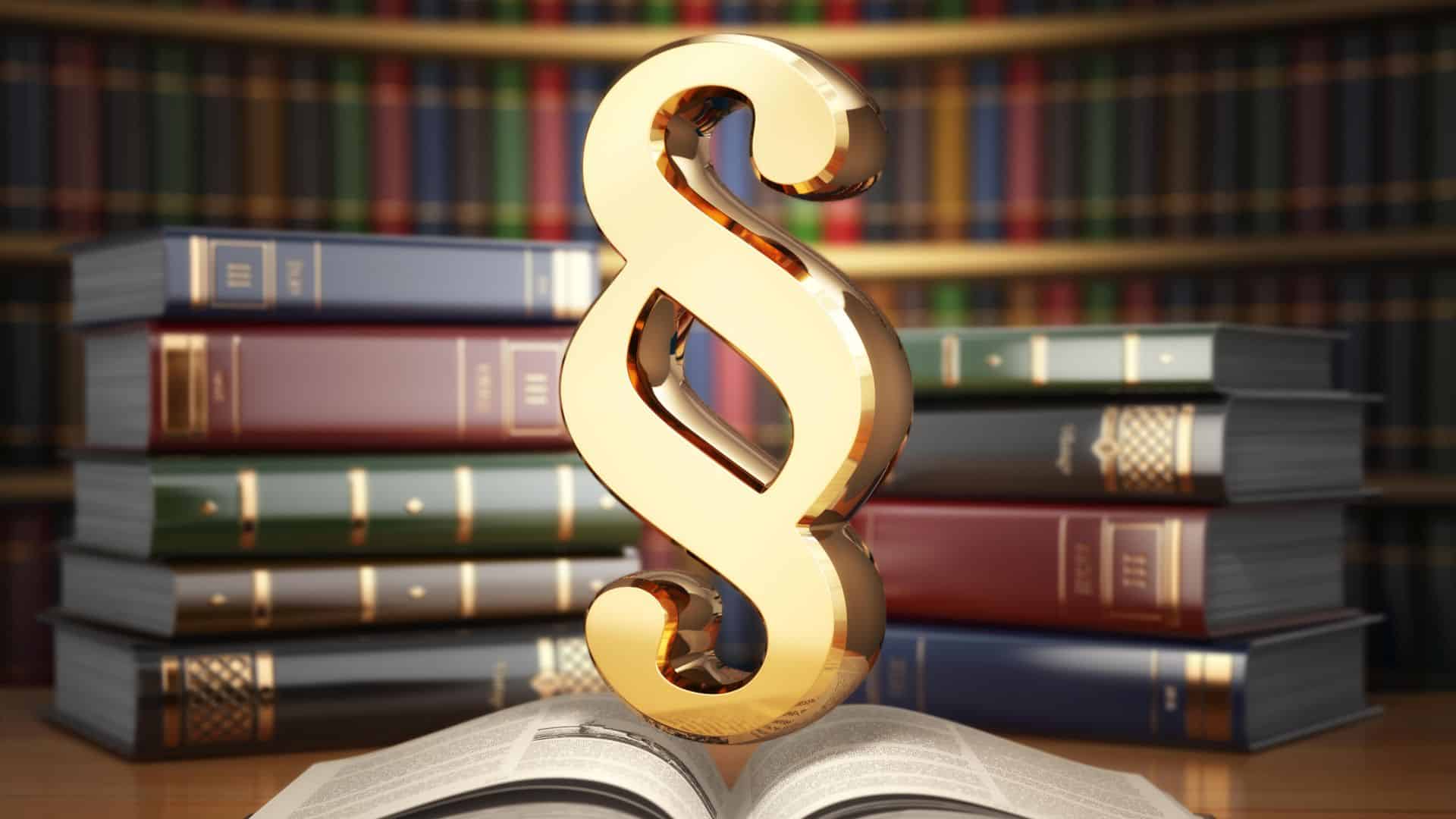 Privacy Policy
thefitbay.com
1. Welcome to TheFitBay
Thank you for using our services.
TheFitBay is either name of our company mentioned in the previous paragraph or a name of a website operated by us or a summary name for service itself provided by us. In Policy there is all generally referred and named as "TheFitBay".
When using TheFitBay Services, you confide us your information and data. This following information is important, so we hope you will find the time and read it carefully.
TheFitBay prepared this policy to help you comprehend what information and data we collect, how do we use it, and what choices you have about it. TheFitBay is a company operating on the internet, so some of the below concepts are a bit technical; nevertheless, we tried our best to explain Privacy Policy in a simple, understandable way. TheFitBay welcome any of your questions and comments on the Privacy Policy ("Policy"). Contact us if you have any questions for us here.
2. Principles of data protection
By using our services, you provide TheFitBay consent to the processing of your personal data either you give us or are provided to us by using our services.
You can enjoy services and products of TheFitBay in many different ways starting with searching, sharing and uploading (sending us) information or data, participating in product rating, etc. You can further be offered or delivered with our newsletters or e-books and other marketing or commercial services. We want you to know how we use your information and how you can protect your privacy. In Policy we explain to you what exact information we collect, from what reason, how we use them, how they are protected and which options are offered to you about them.
We try to make the principles as simple as possible. Privacy is taken seriously by TheFitBay, and therefore, whether you are either new or long-time user, please take a moment to get acquainted with our practices – and if you have any questions, please contact us here.
3. What information TheFitBay collects
TheFitBay collects information about you to provide you our services.
We collect the information in the following ways:
A) Information you provide us

When you give us information, you give us permission to use it exclusively for the purposes connected with providing our services. This information may be further provided for our commercial purposes. You may give us consent with sending you our promotional and commercial products. We take the highest degree of protection with providing the information to the third parties when we provide it only in the necessary extent given by legal system.

Some of our services may require simple email registration to receive e-books, newsletters or other informational and educational material. If you use our services or you sign up for using them, you voluntarily give us certain personal information. This can include personal information of various characters, such as your email address. Moreover, you provide us with the information you post on our website or any other information you send to us.

TheFitBay may publish your personal ideas or experiences about the topics we receive from you. We publish all of given information in anonymous way.

You grant us consent to the processing of the stated personal data for the purposes of sending marketing communication, and information of commercial and advertising nature and for sending a newsletter to my e-mail address and for inserting personal data into related databases of contacts by inserting your email. The consent is provided for the unlimited period of time until it is revoked.

All of the above data shall be provided to the administrator for the period necessary to their preservation or until consent is revoked.

You hereby confirm that you have been informed about all of the information and rights, which I have according to the applicable laws; in particular, you have been informed about your right of access to personal data, of rectification, erasure and the right to withdraw this consent at any time.

You may evaluate and rate products we publish and advertise. For the purposes of evaluation and rating, we are supposed to ensure the authenticity of the rating. Therefore we request from you induction of some information about you. Such information is IP address, your name and optionally your email. If you provide us with your email address, you give us automatic consent to send you our newsletters.
B) Obtained technical information when using our services

Whenever you use a website or any other internet services, there's certain information that almost always gets created and recorded automatically. The same happens when you use TheFitBay services. Information TheFitBay receives when you using our services, we collect, store and protect, how is described here.

Log data. When you use TheFitBay, our servers may automatically record information ("log data"), including information that your browser sends whenever you visit TheFitBay website. This log data may include your Internet Protocol address, such as the address of the web pages you visited that had TheFitBay features, browser type and settings, the date and time of your request, how you used TheFitBay, cookie data, or other Protocol information.
Cookie data. Depending on how you're accessing TheFitBay website and services, we may use "cookies" (small text files sent by your computer each time you visit our website) or similar technologies to record log data. When we use cookies, we may use "session" cookies (that last until you close your browser) or "persistent" cookies (that last until you or your browser delete them). For example, we may use cookies to store your email address or other TheFitBay settings so you don't have to fill them up every time you visit TheFitBay or for other various purposes. This Policy includes information gathered through cookies as well.
TheFitBay and our partners use different technologies to gather and store information. This may besides others include cookies or similar technologies to identify your session, browser, device, etc. Through these technologies, we may gather and store information even in a case, when you use services, that we offer to our partners as commercial services or Google functions. TheFitBay may gather analytics data through Google Analytics software.
Google Analytics. TheFitBay uses web analytics service that tracks and reports website traffic. We use Google Analytics device only with anonymous IP addresses, so we are not capable of tracking you down. Whenever someone visits our website, Analytics Collector tracks that visit via the users' anonymized IP address in order to determine the user's approximate geographic location. From your anonymized IP addresses and cookies stored we may find out number of user´s, number of visits, number of displayed pages, how long did the visit last, from which country and city are you from, from which device and browser have you connected to us, statistic data, browser language, your internet provider, where did you come from to us. TheFitBay is also capable to track your movement on its website. Collected data do not have a character of personal data. Even though TheFitBay uses Google Analytics services we do not gather any data which have a character of personal data. All data we gather and collect we use for the purposes of making statistic.
Device information. In addition to log data, we may collect information about the device you visit us on as well, including what type of device it is, what operating system you use, device settings, unique device identifiers, and crash data. It all depends what type of device you use and its settings. For example, different types of information are available depending on whether you're using PC or a Mac, or an Android or an iPhone phone. To learn more about what information your device may make available to us, please also check the policies of your device manufacturer or software provider.

TheFitBay may use these technologies to collect and store information even when you use the services we offer to our partners, such as advertising services.
4. Information that partners and advertisers may share with us
TheFitBay may get information about you and your activity off TheFitBay website from advertisers, partners, sellers we promote, their suppliers, and other third parties we work with.
For example:
From Amazon and other sellers and their suppliers.
Some websites or apps our services are advertised on. If so, we may collect logged information from those sites or apps.
Online publishers and advertisers similar to TheFitBay share information with the websites or apps where they run advertisements to measure and improve those advertisements. TheFitBay may collect and receive other information like those which may include information whether clicks on advertisements led to our sellers or a list of criteria to use in targeting advertisements.
Some of this information may be collected by advertisers, partners, sellers we promote, their suppliers, and other third parties we work with as well. This happens only in a minimal limited extend for necessary purposes.
To learn more about the types of information advertisers may share with us, please contact us here.
5. How TheFitBay uses collected information
TheFitBay uses collected information especially to provide its services to you and make them better, develop new products and services, and protect TheFitBay and its other users.
We use the information we collect to offer you customized content, including for example showing you and sending you advertisements, updates, promotional content, newsletters, e-books marketing materials and other information that may be of interest to you. You can book out from being delivered such content.
TheFitBay uses collected information to respond to your questions or comments.
TheFitBay provides its service worldwide. By using TheFitBay products or services, you authorize us to transfer and store your information outside of your home country, including in countries of EU, where your personal information is primarily stored, for the purposes described in this Policy. The privacy protections and the rights of authorities to access your personal information in such countries may not be equivalent to those in your home country.
TheFitBay store your personal information and data for necessary time demanded by legal order and law valid and effective currently in EU.
TheFitBay store your email address until you decide to log out from receiving our email-based products.
6. Transparency and choices about your information
TheFitBay´s goal is to give you simple and meaningful choices over your information you provide us.
In addition you may have choices available to you through the device or software you use to access TheFitBay. For example:
The browser you use may provide you with the ability to control cookies or other types of local data storage.
Your mobile device may provide you with choices around how and whether location or other data is shared with us.
To learn more about these choices, please see the information provided by the device or software provider.
Furthermore, you are given such rights and choices:
You may log out from being received our services at any time.
You may request from the controller access to and rectification or erasure of personal data or restriction of processing concerning the data subject or to object to processing as well as the right to data portability.
You may right to lodge a complaint with a supervisory authority.
Provision of personal information and data is a contractual requirement and is of a voluntary character.
In a case you apply your rights for the protection of the personal data, the provided personal data will be updated, blocked or deleted.
7. Shared information by TheFitBay
Anyone can see the content on TheFitBay. We may make public information you send to us. The other limited instances where we may share your personal information include:
We may employ third party companies or individuals to process personal information on our behalf based on our instructions and in compliance with this Policy. E.g. we may share data with a security consultant to help us get better at identifying spam. Some of the information we request may be collected by third party providers on our behalf. For more information about the providers we use, please contact us here.
If we believe that disclosure is reasonably necessary to comply with a law, regulation or legal request; to protect the safety, rights, or property of the public, any person, or TheFitBay; or to detect, prevent, or otherwise address fraud, security or technical issues. We may engage in a merger, acquisition, bankruptcy, dissolution, reorganization, or similar transaction or proceeding that involves the transfer of the information described in this Policy. We may also share aggregated or non-personally identifiable information with our partners, advertisers or others.
8. Information protection
We work hard to protect TheFitBay and its users from unauthorized access or unauthorized modification, disclosure or destruction of the information we store.
We handle the processes of collecting, storing and processing information, including physical security, to prevent unauthorized access to our systems.
We restrict access to personal data only to contractors and agents who need to know this data in order to process it for us and who are contractually bound by strict confidentiality obligations and may be punished in case of breach of this obligation or termination of cooperation.
9. When does this Policy apply?
Policy applies to all services offered by TheFitBay.
Policy does not apply to products and services offered by other companies or individuals, including products or sites that may appear in search results. Policy does not apply to information-handling practices of other companies or organizations that advertise our services and which may use cookies, pixel tags, or other technologies to view and bid relevant advertisements.
10. Changes to this Policy
TheFitBay may update those terms without notice. You can review the most current version of the Policy at any time at: https://thefitbay.com/privacy-policy/.
11. Questions and suggestions
If you have questions or suggestions, please contact us here.
---
PLEASE MAKE SURE TO ALSO READ OUR TERMS OF SERVICE AND DISCLAIMER.