The Best Protein Powders For Women Reviewed
Disclosure: We use affiliate links and may receive a small commission on purchases.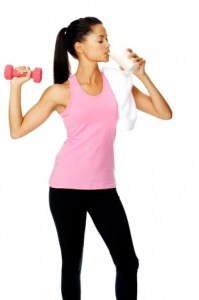 Getting started with a health and fitness program? If so, it's it time to take a good look at the diet you're using on a day to day basis.
Fail to eat the right foods to support that exercise and you'll fail to see progress. It's that simple. When it comes to your nutritional intake, one nutrient in particular you need to make extra sure you're taking in enough of is protein.
Protein is going to provide the building blocks for which lean muscle mass is repaired and rebuilt with, allowing you to see strength gains from your workouts and also add lean, sexy muscle in all the right places.
In addition to that, protein is also key for keeping your hunger levels under control and eating a little more of it in your diet plan can also boost your metabolic rate, allowing you to burn fat faster.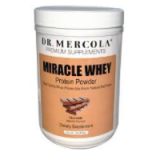 Dr. Mercola, Miracle Whey

Our rating
lactose free
Price:

See Here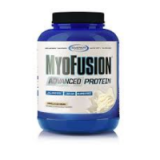 Gaspari MyoFusion Advanced Protein

Our rating
no added sugars
Price:

See Here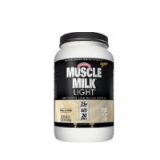 Muscle Milk

Our rating
naturally lactose free
Price:

See Here

For any woman who wants a lean, fit body, protein is a must. Sadly, many women fall short when it comes to reaching their daily needs. You should be aiming for around 1 gram per pound of body weight if your goal is to build lean muscle mass and around 1.25-1.5 grams per pound of body weight if you are currently on a fat loss diet. Contrary to what you may think, your protein needs actually go up during fat loss, not down.
To help make getting in this protein easier, consider turning to a protein powder. You simply just mix, shake, and it's ready to fuel your body. Or, if you aren't a fan of drinking protein shakes, I'll be giving you some alternate ideas shortly on other ways to use these in your diet.
The key point is that with a protein powder on a hand, meeting your needs is simple. What's more is that certain protein powders are specially formulated to be digested very quickly, so these are ideal for immediately post workout. Likewise, other protein powders come with a balanced mix of nutrients – proteins, carbs, and fats, so will work great as an actual meal replacement power when you just don't have time to prepare your normal mid-afternoon meal.
With so many different purposes, you simply can't go wrong. Just do keep in mind that since protein powder does contain calories, you do need to account for them in your diet plan. Many women get put off by protein powder because upon adding them to their diet, they start gaining weight. The reason for this though is not because the protein powder made you gain weight, but because you are now eating more calories than before and those extra calories caused weight gain. So as you add protein powder to your day, make sure that you subtract calories from another area so that your total daily calorie balance is still lined up properly.
10 Best Protein Powders
1. Dr. Mercola, Miracle Whey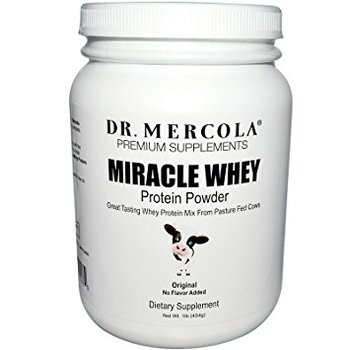 The first of the best protein for women choices that I want to go over is Mercola's Miracle Whey. Many of you may find that after an intense workout session, the last thing you want is something savory.

While at other points during the day, chocolate or vanilla may be fine, you just aren't in the mood post workout for this type of flavor.
Expand to see more
This is where the Miracle Whey product comes in so helpful. Rather than being a creamy flavor of protein, it's a clean flavored protein, coming in a number of flavor varieties including Caribbean Cooler, Pink Grapefruit, Fuzzy Navel, Lemon Tea, Twisted Cherry, Roadside Lemonade, Strawberry Kiwi, Crystal Sky, and Green Apple. This protein powder is extremely easy to get down and will provide you with superior nutrition immediately after your hard training session.

For every 2 scoops of this protein powder, you'll take in 32 grams of protein, with 2 carbs and fat making it an extremely clean source of protein.

This protein powder contains a WPI Complex, which is cross-flow microfiltered whey protein isolates, the highest form of amino acids you can put into your body.

It's also completely lactose free, so again, a form of protein powder that is fine for those who can't have dairy to utilize.

This protein powder tastes very good mixed with just water and will resemble that of a Jolly Rancher, however if you prefer a creamier taste, you can also mix it with milk or unsweetened almond milk.

This protein powder also makes a great dessert like treat if you dissolve one scoop into your favorite sugar-free Jello-O powder, which ups the protein of this ultra low calorie snack.

Top that with some low fat whipped topping and you won't even feel like you're dieting any longer.
2. Gaspari MyoFusion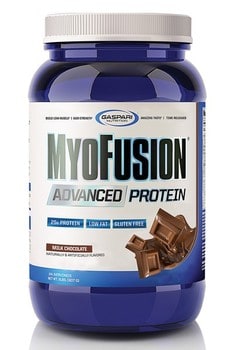 Craving peanut butter? If so, you can't go wrong with MyoFusion Peanut Butter. This protein powder is one of the best women's protein powder options as it's loaded with high quality amino acids, as well as digestive enzymes to ensure that you don't suffer from any bloating or indigestion from using this product.

Many people will find that they end up gassy after drinking protein powder, but you can rest assured that won't happen with this one.
Expand to see more
It also contains no added sugars or synthetic colors, is low in fat, and is also low in sodium. For those who are trying to get as lean as possible and watching their salt intake, that makes this an excellent option to consider.

It is slightly higher in total calories per scoop, coming in at 140 per 38 gram serving, but you'll take in 25 grams of high quality protein along with 5 grams of carbs (and just 1 gram of sugar), and 2.5 grams of dietary fat.

One additional nice point about this protein powder is that it'll provide you with 20% of your total daily calcium needs with just one serving, so if you are worried about keeping your bones strong, this protein powder offers a great way to do that.

If peanut butter isn't your cup of tea, you can also try one of the other flavors it comes in such as Chocolate, Strawberries & Cream, or Vanilla Ice Cream.
3. Muscle Milk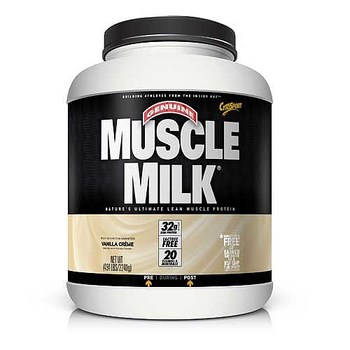 A close competitor of the Syntha 6 we mentioned above, Muscle Milk is another option for a woman who's looking for something to replace a full meal. If you lead a very busy lifestyle and just don't have time to pack 4-5 meals to take as you go about your day, having a few shakes added into the mix can help make things easier.

You do want to make sure you are fueling yourself regularly – taking in some nutrition every 3-4 hours, so these meal replacement shakes can help you accomplish this.
Expand to see more
Muscle Milk is very well known for it's high taste level, making it one of the best protein powders for women who struggle to drink their protein powder.
It is also naturally lactose free, so even those with dairy sensitivities will be able to include it in their everyday diet. You'll also get 20
vitamins
and minerals with this protein powder as it's been enriched to help offer you optimal health and nutritional support.
It's high in glutamine and contains the essential omega fats that are so
very important to optimal health
. Just like with Syntha 6, you'll also take in some MCT's in this product, helping to boost your metabolism and provide an instant source of energy.
When we look at the nutritional stats of Muscle Milk, we come to see that it's a little lighter compared to Syntha 6 when comparing scoop to scoop. This said, keep in mind that one scoop of Muscle Milk is 35 grams while one scoop of Syntha 6 is 47.2 grams, so at the end of the day, they balance out to be about the same.
It is slightly higher in fat content and lower in carbs coming in with 6 grams of fat per scoop and 9 grams of carbs per scoop. You'll take in 16 grams of protein, but just 150 calories, again illustrating the fact that it is a smaller serving than Syntha 6.
For women who are on a lower carb diet plan, Muscle Milk would be the superior choice of the two simply because it contains more fat and fewer carbs.
When it comes to flavors, this is where Muscle Milk really shines. It's available in so many different flavors, you'll be sure to struggle to choose which to try first.
You can get Banana Crème, Blueberries N' Crème, Cake Batter, Chocolate, Chocolate Chip Cookie Dough, Chocolate Malt, Chocolate Mint, Cookies N' Crème, Dark Chocolate, German Chocolate Cake, Graham Cracker, Mocha Latte, Orange Crème, Peanut Butter Chocolate, Red Velvet Cake, Strawberries N' Crème, Strawberry Banana, as well as Vanilla Crème. How's that for variety?
It should also be noted that this brand does make a 'light' variety, for those who don't want quite as many grams of fat and carbs. Their light version contains just 100 calories per scoop and will provide 3 grams of fat, 6 grams of carbs, and 12 grams of protein. Do keep in mind it is a 25 gram scoop however, not 35 like with the regular Muscle Milk variety. This makes them around the same calorie level, but Muscle Milk Light will provide less total fat per serving
Because of the wide variety of flavors with Muscle Milk, this makes it ideal for use in cooking and baking. If you don't feel like a regular shake, consider whipping up some protein pancakes.
This can be done by simply combining 1/3 cup dry oats, ½ cup egg whites, 1 scoop Muscle Milk, and half a banana. Blend all together, pour onto a non-stick skillet and cook as you would a normal pancake. You should get 2 pancakes, each containing about 190 calories. It's a great way to start your day off right.
4. Jarrow Formulas Iso-Rich Soy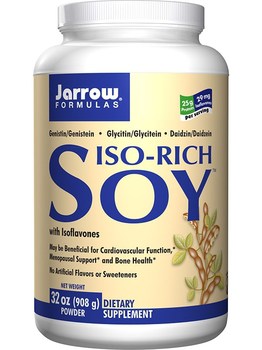 Another of the best protein powders for women who are aiming to follow a vegetarian diet or who simply cannot take in any dairy products for whatever reason is Jarrow Formulas. This protein powder is a plant based protein powder that contains both branched chain amino acids to support optimal recovery as well as glutamine to support a strong immune system.

Whey protein powder naturally helps to strengthen your immune system, so since you are not opting for whey, you lose that benefit. Except with this product, you don't due to the added glutamine content.
Expand to see more
This protein powder is available in Banana Nut, Natural Chocolate, Peanut Chocolate Fudge, and Vanilla Bean, so there are plenty of options for every taste preference.

It's gluten free, and contains no GMO's, so it's one of the healthiest protein powders that you can feel very good about putting into your body. Almost everyone will find it very easy to digest and will notice the immediate benefits it has on muscular repair and recovery.

This protein is made from pea protein isolate, rice protein isolate, as well as artichoke protein, so is naturally cholesterol free as well.

When looking at the nutritional information, it comes in with very similar standings of any top quality protein at 116 calories per scoop, 21 grams of protein, 5 grams of carbs, and 0.7 grams of fat. If you're on a fat loss diet plan, this one will easily help you meet your needs. It's easily mixable, so you should have no problem blending it right up in your standard shaker cup.
5. Now Foods, Soy Protein Isolate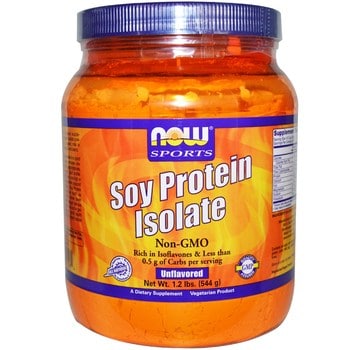 Next on our list of best protein powder for women is Now Foods Soy Protein. If you are currently utilizing a vegetarian based diet plan, dairy proteins, egg proteins, or beef proteins will all be out of the question.

This can be unfortunate however as most women using a vegetarian diet are going to fall short with their protein intake. Until now. Enter Now Food's Soy Protein. This protein powder is made from 100% pure soy protein, so is completely safe for all vegetarians to consume.
Expand to see more
It's also completely fat and cholesterol free, so is a product you can feel good about putting into your body.

Even if you aren't vegetarian and simply cannot tolerate milk, this can be a great option for you as well due to the fact it's lactose free. It also contains no sugar or artificial flavors, so is a very natural product to put into your body.

It is an unflavored protein, so this makes it incredibly versatile to use with your diet plan. You can still use it in shakes, just make sure you blend it with some milk and frozen or fresh fruit. This will give it the added taste you desire.

Or, you can use it in baking by simply replacing some of the flour called for in the recipe with this protein instead. It can be alternatively stired into a bowl of oatmeal, without altering the flavor. With a whopping 30 grams of protein per serving, it's a very good way to get your intake up higher.
6. Maximum Human Performance Paleo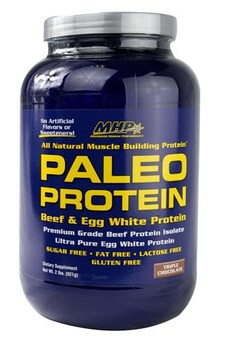 With the paleo diet catching on quickly amongst both men and women, this may have you looking for a protein powder that complies with their nutritional philosophies.

Due to the fact that you are not allowed to have dairy products on the Paleo diet, this means both whey and casein protein powder are no longer an option. Instead, you need to turn to egg white protein powder or beef – and this product gives you the best of both worlds.
Expand to see more
It's safe to eat on the paleo diet plan and is also going to be great for those who may be lactose intolerant and who can't tolerate other whey proteins.

This product has a very lean nutritional profile, with just one gram of fat total. It doesn't provide quite as much protein as some other products on the market do, with 20 grams per 120 calorie scoop, but you will get 8 grams of carbohydrates with it as well. For this reason, it'll provide a slightly higher energy boost compared to other protein powders you may be using.

Because both beef and egg white protein sources are very high quality and absorbed very well by the body, that makes this formula exceptional in terms of getting it into your system.

Available in both Triple Chocolate and Vanilla Almond, whichever your preference, you are sure to enjoy this.
7. Optimum Nutrition - Gold Standard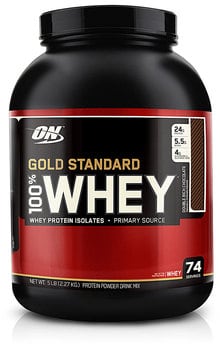 The next best protein powder for women is a combination protein, which will not only contain whey, but also contain BCAAs and Glutamine. Some women may find they really just don't like the texture and consistency of casein protein, in which case, this is the next best option.

Because of the fact it contains a blend of all the proteins listed above, it will help you loose weight while also toning your muscles, which is a favorite for most. It'll also mix very easily in a shaker cup as well, with no chalky aftertaste.
Expand to see more
The Golden Standard is excellent as far as taste goes and will likely be one of the best tasting proteins you ever try. Available in Simply Vanilla, Strawberry Cream, Cookies & Cream, Mint Cookie, Orange Cream, and Perfect Chocolate, you'll have plenty of options.
This product also gives off a very creamy taste, so can work great in the ice cream recipe mentioned above, or can be mixed right into a bowl of unsweetened, plain Greek yogurt to add more flavor to this healthy protein source without the additional sugar and calories.
It is also enriched with Glutamine peptides, so will help to promote a superior recovery during the post workout period or when taken at night before bed.
The nice thing about this product is that since it contains calcium, iron and BCAAs, you'll get a lot of the
minerals
you need working out on daily basis. This allows you to see instant appetite suppressing benefits that whey protein offers along with the slower release of amino acids over time, promoting ongoing recovery and energy.
Used throughout the day, this is a perfect product.
8. MuscleTech Platinum 100% Whey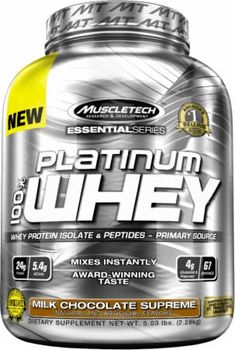 Now we come to one of the best whey protein powder for women, which is a special type of protein that digests very fast in the body, so is ideal for use right before bed or when you know you won't be having a meal for quite some time.

Whey protein does not have a thick consistency and this whey protein powder for women from Muscletech can be mixed easily using a regular shaker cup, a blender will not be necessary.
Expand to see more
This product blends almost instantly with a shaker cup, so you can easily mix and go. This product is also 100% Whey, so it is great for those looking for the purest whey that you can buy.

It comes with 24 grams of protein per scoop and will provide just 0.5 grams of dietary fat. With a mere 2 grams of carbs and only 1 gram of sugar from those carbs, it's an easy one to add into any strict fat loss diet plan.

If you choose to use it right before bed, consider adding a bit of healthy fat to the whey to help it become even slower digesting and to give your body the nutrients it requires for optimal muscular repair overnight.

Blend together 1 scoop of the whey protein along with 1 tbsp. natural peanut butter, ½ cup unsweetened almond milk or skim milk, along with 1-2 ice cubes.

You can also easily make whey pudding by mixing one scoop with just 4 oz. of skim milk, or make a little casein cake by doing the same and placing the mixture into the microwave for about 30 seconds.

Choose between Gourmet Milk Chocolate, Strawberry Shortcake, And Vanilla Ice cream with this brand – all three flavors that are sure to please.
9. BSN Syntha 6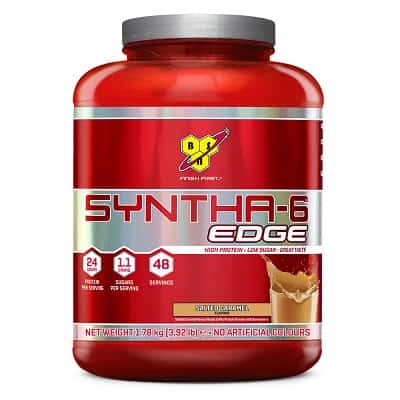 The next best protein powder for women to consider is BSN'S Syntha 6. This protein powder is one of the meal replacement shakes that we mentioned before, so take note you are getting more than just straight protein. It is also higher in total calories per scoop (although the scoop size is also bigger), so you'll want to make sure that you adjust your diet accordingly with this one.
Expand to see more
Because Syntha 6 contains more dietary fat, you'll find this option is extremely creamy, making it feel more like you're drinking a milkshake than a protein powder. At 200 calories with 6 grams of fat, 22 grams of protein, and 14 grams of carbs (with 5 of those from fiber and just 2 from sugar),
it offers superior nutrition
.
The nice thing about the fats in Syntha 6 is that they are medium chain triglycerides (MTC's), which break down and digest in the body quickly. This makes them available for fuel almost immediately, so this is an excellent produce for those on carb reduced diet plans.
Furthermore, they'll also help to spike your metabolic rate, allowing you to burn fat faster for the hours ahead. This can come in very helpful when weight loss is the goal.
This formula also contains 5 grams of BCAA's, so will help you recover quickly from your hard workout sessions.
Available in a number of flavors including Chocolate Cake Batter, Chocolate Milkshake, Strawberry Milkshake, Cookies & Cream, along with Vanilla Ice Cream, you'll definitely enjoy this product as a part of your regular diet plan.
The Cookies & Cream flavor even has little cookie bits included in it, so if you love oreas, that's the one to try first.
You can make delicious tasting ice cream with this product as well due to it's creamier consistency. Simply blend together ½ scoop of Syntha 6, ½ cup of frozen strawberries, 1/3 cup unsweetened almond milk, ½ tsp. xanthan gum, and 2-3 ice cubes. Feel free to try different fruit add-ins with this to mix it up and match your taste buds.Or, another great way to utilize this protein powder is to make a gourmet coffee beverage that's much healthier than what you'd ever find at your local coffee house.
Simply mix together half a scoop of either the vanilla ice cream flavor or the chocolate milkshake with half a cup of skim milk or almond milk if you're avoiding dairy. Then mix this with half a cup of pre-made hot coffee and stir together. You'll have an instant mocha or creamy coffee drink that will help provide a little additional protein to your day. If you find it challenging to get protein in first thing in the morning, this is an easy way to get the job done.
10. Dymatize Iso-100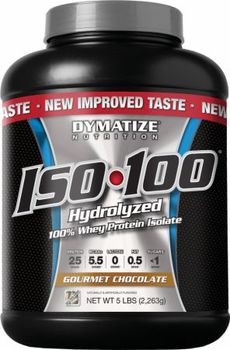 Last on the list of protein powders for you to try out is Dymatize Iso-100. This protein powder is a whey isolate, meaning it is one of those that is ultra-fast digesting, ideal for the post workout period.

Whey isolates are very 'clean' in nature, meaning they typically contain very little fats or carbs and mix up extremely easy in a basic shaker cup. This one doesn't fail to deliver. You'll love how easy it is to use and the great taste it offers.
Expand to see more
It's also lactose and gluten free, so safe for those who suffer from any sensitivities to these two types of foods.
Iso-100 contains just over 100 calories, so is an easy add to just about any diet regardless of whether your goal is fat loss or muscle building.
It'll also provide you with 5.5 grams of branched chain
amino acids
, which are the specific protein peptides that are most critical for muscle repair and rebuilding.
With a long flavor line-up including Birthday Cake, Cookies and Cream, Fudge Brownie, Gourmet Chocolate, Gourmet Pina Colada, Gourmet Vanilla, Orange Dreamsicle, Smooth Banana, along with Strawberry, there'll be something for everyone with this product.It is a slightly pricier product, but you are getting a very high quality protein with it, so for those who have the budget room, it's worth it.
Criteria for Evaluation
If you have thought about purchasing a protein powder, the chances are that you are wondering how you will choose the best and safest product with hundreds and hundreds of protein powders in the market. No nutrient supplement that has widely been consumed like protein supplements, hence the many manufacturers and distributors. We have made it our responsibility to lessen the hustle for you. We have gone to the market and researched on the best and safest protein supplements for you. We have chosen protein powders that have the best protein sources, are pure and others have excellent flavors. Since your health comes first to us, we have also put a lot of emphasis on safety, credibility, and reliability of each protein powder product that we have listed. This is the criteria that we used to decide what to put on our list and what to leave out.
User Reviews

Many consumers are now using online platforms to give candid feedback on products that they have purchased and used. A study in the Harvard Business Review showed that ninety percent of users rely on user reviews and ratings, to make a final decision on whether to purchase a product or not. This is because user reviews are an easy and affordable way of getting quality information on a particular product. Also, user reviews provide insights that differ from person to person and are not indicated on the product's information pamphlet and label.
That is why we have done a market research by going through quality and objective user reviews and ratings of protein powders for women. We selected products that had received the best ratings of above four out of five and had received the finest positive reviews. These reviews were backed by outstanding sales made for the previous five years.
However, we do understand that false reviews do happen on the internet. Thus, we went an extra mile to ensure that the reviews that we sampled were from genuine consumers. We used sites that have standards to filter out in-genuine and false reviews. These reviews were also from customers who were verified that they actually purchased the products. We also insisted on considering reviews from return customers (those who had bought a product once and returned to buy it another time). Also, we sought reviews that were not only initiated by clients but also, those that were initiated by manufacturers seeking to find out how to improve their products.
Commercial sites may be biased as they try to push for more sales. Hence, we also sought reviews from independent consumer reports, leading dieticians, and fitness instructors. These third parties are in a good position to give informed, objective and unbiased reviews on the best products.
Safety of the Products
We appreciate that certain individuals have allergies and intolerances to particular food substances such as gluten, dairy or lactose. Hence, for the select protein powders, we have listed what each one contains. You will be able to pick out what is healthy for you and leave out what can harm you. For instance, Jarrows Formulas Iso-Rich Soy is a plant-based protein powder that is suitable for women who are on a vegetarian diet or those with gluten sensitivity. Another of our selected product, Now Foods Soy Protein Isolate is safe for women with lactose intolerance.
Studies conducted on protein powders have shown that some of them have traces of heavy metals such as mercury, lead, and cadmium. Heavy metals are known to cause brain, cardiovascular and respiratory problems. Heavy metals are also hazardous to pregnant women and children. The products that we have selected have undergone independent laboratory scrutiny and proved to be safe for human consumption. For instance, one of the products, Dymatize ISO-100 passed all heavy metal tests and was proved to meet all safety standards.
Brand Reputation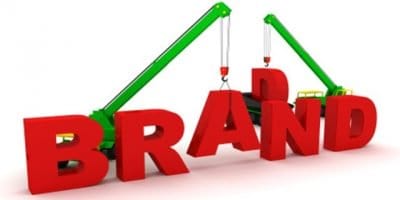 Brands do matter a lot. That is why we have chosen high profile brands with an exceptional reputation. We have selected manufacturers who have complied with FDA's safety regulations, and are known to adhere to the recommended standards to produce the safest products. The manufacturers are also well known to use clean and pure products to come up with their protein powders.
The products' manufacturers have a team of trusted lab technologists and other professionals who ensure that the protein powders are safe and effective before distribution. The products have also been proved to meet their label claims through separate and independent lab tests such as Labdoor tests.
The brands' reputation is backed by many positive reviws and high ratings by users of the products. Hence, always have a high demand in the market. For instance, one of our select products Optimum Nutrition- Gold Standard Whey, is one of the most sold products worldwide, due to its authenticity and reliability. Another of our select product Muscle Tech Platinum Whey has received positive backing from female body builders and gym trainers.
Least Side Effects
We have chosen products that are likely to give you results with minimal or no side effects. We have also listed each ingredient in the products, for you to pick out what you are allergic or sensitive to easily.
One of the most common side effects for people who are taking supplements is lactose intolerance. On our list, Now Foods- Soy Protein Isolate and Jarrow Formulas Iso-Rich Soy are lactose-free therefore, suitable for women with lactose intolerance.
We have included products that have been tested and proved to have the least side effects. For example, Gasparin Myofusion Advanced Protein and BSN Syntha-6 have been previously subjected to second independent laboratory tests and were found not to have any severe or life threatening adverse effects.
Although the protein powders listed are safe, scientific studies have shown that protein supplements are potentially harmful if consumed in large quantities over an extended period of time. We highly recommend that you take the Food and Drug Administration (FDA) approved portions to avoid side effects such as bloating, constipation, thirst, fatigue, headache, reduced appetite, and muscle cramps.
FAQs
The benefits of protein powders can't be over emphasized because it has numerous purposes. There are various forms of protein powders although there are three major ones which are casein, soy, and whey protein. Whey protein is the most common of the three because of its ability to dissolve easily in water. It is also commonly used not just because it is a water soluble milk protein but because it is a complete protein with numerous benefits to the body. Do you have some questions bothering your mind on protein powders? This article might be able to help. Now sit back and continue with us as we provide answers to some pressing questions about protein powders.
What type of protein powder should I be taking?
The type of protein powder you should be consuming depends greatly on who is taking it and why you are taking it. A vegetarian, for instance, would prefer to take whey protein or soy powder because it derived from plants. For people who don't take milk, staying off whey protein is just the best for you. You could also use a highly filtered whey protein such as hydrolysate whey protein if you don't take milk. Taking a fast digestive protein powder in the morning, before and after a workout session is good for you. Take a slow digestive protein powder in place of a meal, and after a very light meal, it helps with losing weight. A mixture of quick, medium and slow digestive protein powder is highly effective and versatile.
Are protein powder supplements the best for me?
Yes, they are one of the best options you could include in your daily intake. For someone that exercises a lot, you need more protein powder unless you take food that has the right amount of protein your body needs in it. Even at that, same cannot be said for those that workouts regularly, this is because they need regular intake of protein for their body to stay healthy. Protein powder digest faster than a normal protein meal; this makes them a better option for digestion, absorption, and utilization compared to a protein meal.
Can much intake of protein be harmful to my kidney or probably damage it?
No, it can't. Despite the fact that people choose to believe that much protein intake can damage one's kidney, research has proved this wrong. A high intake of protein will in no way harm your kidney. However, the lack of adequate protein in the body can cause renal problems.
Can I lose weight with the intake of protein powder?
As women, the feeling of either weight gain or weight loss is something as old as time itself because we always love to stay fit and stay healthy. Protein powder intake is greatly effective when it comes to losing weight. Protein takes the place of high carbohydrates or low fat in the body, which prevents most people from losing weight. Protein takes more time to digest in the body. Whenever protein is in its digestive state, it puts more work load on the body; this results to the burning of more calories in the body. Do you want to shed some pounds? If yes, you should probably take a low digestive protein supplement like casein.
Can I gain weight by taking protein powder?
Protein powder intake itself will not make you gain weight. Protein powders are most effective for weight loss because protein needs much time and energy to digest compared with fat and carbohydrates in the body. Even though protein powder on its own won't make you add weight, some people gain an increased muscle mass due to constant exercise, and muscle normally weighs more than fat in the body.
What can give me the best source of protein?
Protein powders have proven to be the best source of protein you can ever find though there are other sources of protein. Proteins are in our food like meat, fish, and egg. It also has been proved that this other source contains needed amino acids which are a criterion for a complete protein meal. Foods that are rich in protein will contain a large quantity of amino acid and bioavailability, which is found in protein powder which is quite easy and less expensive to purchase. Protein powder also saves time compared to having to cook meat and fish or probably boil eggs.
The addition of protein powder to my food while cooking, is it good for me?
Well, it depends on the type of protein powder you intend adding. While some can stand high temperature without losing its natural function, other protein powders cannot. If you try adding this one that can't withstand high temperature to your food, such protein powder might end up losing its functions as protein in the body. It is quite advantageous when you follow the instructions on your protein powder to be sure if it's something you can add to your meal while cooking or not.
I take pure protein powder, is that the best choice for me as a woman?
It is good for you to consume pure protein powder because it offers varieties of options of taste. It has a little fat percentage. Pure Protein has a higher percentage of protein and a lesser percentage of carbohydrates. You can also include them in your meal to increase your protein intake, and this helps in building your exercise life.
Which is the best, using protein powder before or after my exercises?
Both are. It is much more effective and efficient if you take protein powder before and after your workouts. Protein powder intake supports your muscles and gives more energy if taken before workouts. It also replenishes your lost strengths and aids your recovery after exercise.
Making The Decision
So there you have some of the best protein powder for women choices that you can buy on the market today. Always remember that protein powder does come down to natural preference. You need to take into account both your nutritional needs for when you plan to use it as well as your taste preferences.
If the last time you tried a protein shake, you remember struggling to chug it back because of the nasty, chalky taste it had, I recommend trying again. With the new protein powders that are out on the market now, it's very easy to find one that taste great that you will be sure to enjoy. Protein powder also keeps for a very long time (at least one year from the date of purchase), so consider getting a few flavors or brands so that you can interchange them as you need to.
Finally, remember that for ideal results, you should aim to pick up a whey protein isolate for immediately post workout as well as a casein for before bed. What you drink throughout the day is up to you – as long as it contains a good source of protein and you work the calories into your daily total.
So don't put off investing in a protein powder any longer. Any of these 10 choices will be a safe bet and will help you move one step closer to your fitness goals.
Subscribe to our Newsletter