Best Energy Drinks Reviewed and Compared
Energy drinks can be a great aid to your body before and after your workout routine. Energy drinks for fitness contain special formulas to boost your energy and physical preparation. If you wonder what is the best energy drink then make sure to choose among the top rated ones available by checking our list below.
Our Top 3 Picks
While energy drinks are incredibly popular with teens and young adults, they truly are meant for adults. As many energy drinks contain caffeine levels of which are higher than what is actually recommended for any person under the age of 18 years old, they just are not suitable for a growing and developing body. It should also be noted that, children are typically not aware of their sensitivity to caffeine and how it may affect them, not to mention if the child may possibly have any preexisting heart condition(s) that perhaps has yet to be diagnosed.
All in all, there are truly some great benefits that can arise from the consumption of energy drinks and can enjoy them in moderation while others may not be able to experience all of the benefits. And some simply prefer coffee or tea over energy drinks. This is most certainly okay and neither choice does not make one group better or worse than than the other.
Many people who drink energy drinks are looked down upon and may be told that they are ruining their overall health and body. If you enjoy energy drinks, do not let such words get you down. Energy drinks are in fact entirely okay, just be sure to enjoy them in moderation and do not go overboard.
10 Best Energy Drinks
1. Celsius Sugar Free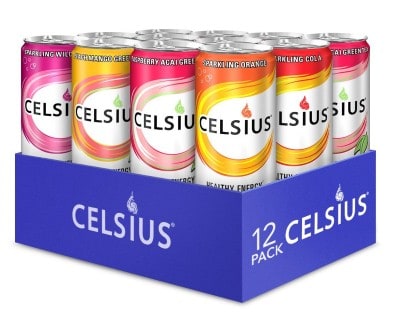 Celsius Sugar Free Energy Drink is a tasty option for an energy drink that provides you with the extra boost you need for proper focus.


Expand to see more
Jitter Free

Celsius Sugar Free Energy Drink is a completely sugar free and one of the longest lasting energy drinks that provides up to 5 hours of extra energy with absolutely no jitters.

7 Great Flavours

Is available in five delicious flavours: Sparking Wild Berry, Raspberry Acai Green Tea, Sparkling Cola, Sparkling Orange, Sparkling Grape, Sparkling Watermelon and Peach Mango Green Tea. Two of these flavours are non-carbonated, so you are sure to find the flavour you love.

Features and Specifications

Sugar free
5 hours of energy
Supported by multiple university studies
Can help to burn up to 93% more fat when exercising
No preservatives
No artificial colours or flavours
Low Sodium
Gluten Free

Price/Value

Comes in a pack of twelve for a very good price, and this makes it a good value energy drink overall.

Directed Use

Drink one can at least thirty minutes before exercising, or as an energy drink throughout the day.

FAQ

How is it sweetened?

Using small amounts of sucralose.

Is it caffeinated?

Yes.

Decision Time

Celsius Sugar-Free Energy Drink is a fantastic option that can help to give you a boost throughout the day or when you need to power through your workouts.
Sugar free
5 hours of healthy energy
Research supported
Helps to burn extra fat during exercise
All natural, no additives or preservatives
Gluten Free
Non-carbonated options as well as carbonated
Has an aftertaste to it, which some may find unpleasant.
Only comes in one size.
Benefits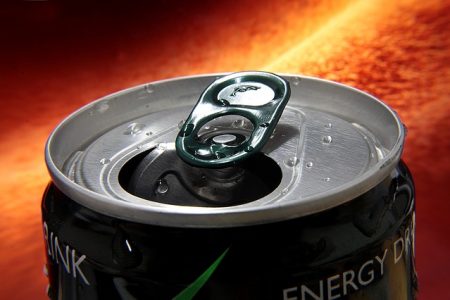 From the most average standpoint, energy drinks are of course an incredibly common source that many people rely on in order to regain a burst of energy when they feel that there body's are becoming tired and sluggish. There are of course a number of truly beneficial reasons that consuming an energy drink is can be a great idea. Energy drinks are highly regarded for being capable of producing feelings of being more alert, more awake, and overall feeling increasingly more productive.
Another great benefit about energy drinks is the fact that the caffeine amount that you are intaking is standardized per can of the drink itself. Whereas to the contrary when it comes to other caffeinated options such as coffee and tea, the overall caffeine amount can vary significantly and the amounts of which can be found via various sources are only an average. Generally speaking, the vast majority of consumers know precisely how much caffeine they are going to be getting, which is super helpful for anyone who may be trying to safely manage their caffeine habit, which if one is not careful can get out of control fairly easily
Additionally, due to the fact that energy drinks are served at colder temperatures, they can also be consumed far faster than coffee or tea can, due to the fact that they must be sipped because of their hot temperatures. And a quick consumption of course leads to the caffeine getting into your bloodstream quicker significantly faster than simply slowing sipping over the course of time. Yet another great benefit of energy drinks are the fact that they taste great! While the flavor of coffee and tea may not appeal to everyone, energy drinks are super beneficial for those who are looking to raise their energy level. Not to mention the fact that as energy drinks are in fact served chilled and are also carbonated, they have a very nice refreshing effect on the person who is drinking the beverage. Which for many people, this is a definite perk as opposed to hot caffeinated drinks that all too often contain dairy products which make you feel even more lethargic.
Many athletes have even noted that energy drinks are a great way to offer a way to recover faster from a strenuous workout routine, due to the fact that energy drinks contain both caffeine and much need carbs. Many athletes prefer a cold and lighter-feeling drink following a super strenuous workout as opposed to a hot or dairy one.
Besides merely caffeine, energy drinks also typically boast other energy activating ingredients such as taurine, B vitamins, ginseng, and glucuronolactone, to name just a few. Many of these added supplements are highly regarded for their ability to enhance the overall effect of the drink itself. There are still studies that are being conducted as to whether these supplements offer extended energy boosts or more immediate results, either way they are known to work quite well. And, while black coffee is a zero calorie option, few people actually tend to prefer to drink their coffee black, and in turn will opt to enhance the overall flavor with such additives as sugar, milk, cream, even butter sometimes. This of course is yet another great benefit to energy drinks, there are many that come in a calorie-free option while still delivering all of the caffeine free of all of the calories and sugar.
As is the case with virtually any caffeinated product, moderation is the key to ensuring your optimal health and energy drinks are of course of no difference. Anyone who chooses to consume an energy drink should most certainly be sure to do so in moderation or the benefits that they offer can quickly be outweighed by the potential harmful side effects that they can cause. Those who consume energy drinks should in turn be knowledgeable to the fact that everyone has a safe caffeine limit. If you are not quite sure what yours in particular is, be sure to utilize an online caffeine calculator in order to be sure that you are staying within your safe caffeine limit.
To follow-up on staying within your safe caffeine limit, it most certainly should be noted that the bad news that surrounds energy drinks stems to come from reports of people who have landed themselves in the emergency room due to the negative side effects that can come in the way of consuming too many energy drinks in a short duration of time. Many of the exceptions to these incidents however involve people who suffer from pre-existing heart conditions which of course makes virtually any and all amounts of caffeine strikingly dangerous.
Evaluation Criteria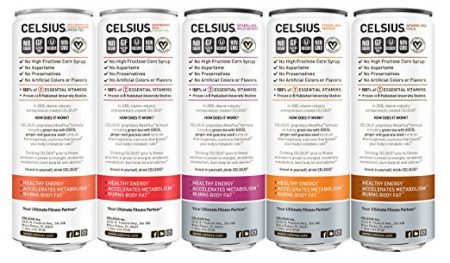 As is the case of any and all of the top ten lists that can be found on our website, only the best of the best can make the cut to make the list. All of the aforementioned energy drinks that are found here have undergone a thorough criteria of evaluation in order to ensure that we are sharing only the best energy drinks to fit your needs, desires and budget! Here, is how we go about choosing the best energy drinks and what criteria exactly has been met in order to have made the cut of this list!
Calorie Count
Most sport/energy drinks contain 45-160 calories per serving. However, there are many that are calorie free. For the energy drinks that met our criteria, we opted to search out ones that were not too high on the calorie scale as well as selecting several that were very low in the range as well so that there is literally something for everyone!
Caffeine Levels
Too much caffeine can make you feel jittery and uncomfortable, however too little and you will only be dosing yourself with a hefty amount of calories without receiving any of the energy-increasing benefits. While the safe limits of caffeine consumption are consistently being analyzed and reviewed, at present that data suggests that for the vast majority of healthy adults, they can safely consume upwards of 400 milligrams each day; whereas pregnant women can consume 200 milligrams and children about 45 to 85 milligrams depending on the child's weight. For the benefits of this top ten list, we ensured that the caffeine counts of the aforementioned energy drinks that were selected were all within a safe range of daily levels.
Sodium and Potassium
These ingredients are ingredients are most commonly listed on labels under the names of monopotassium phosphate, l-lactate, or dipotassium phosphate. Sodium and potassium are super important due to the fact that they are considered to be components of electrolytes, the aforementioned ingredients are essential when it comes down to your body's ability to metabolize carbohydrates to ensure the proper functioning of your muscles and to also ensure that your body remains hydrated. This is especially important when it comes to a strenuous workout, as the more you sweat, the more your body will require higher levels of potassium. And as so many people opt to consume an energy drink post-workout, we strived to ensure that all of the energy drinks that are listed in our top ten list boast some of the highest levels of both sodium and potassium to ensure that your body is in fact getting exactly what it is searching for!
Carbohydrates
Energy drinks should offer the consumer significant levels of carbohydrates as they are your body's main source of energy. We strived to evaluate the levels of carbohydrates within our list to ensure that they are within a healthy range to keep you feeling energetic as opposed to sluggish and tired following your workout or busy day.
Sugar and Additives
There are a ton of dyes, loads of sugar and a million other unnecessary additives that are all too often found in a number of different energy drinks. We ensured to evaluate all of the ingredients on our top ten list to ensure that they are either entirely free or super low in all of the aforementioned.
Taste
Energy drinks are increasingly on the rise in terms of their every-growing popularity. With that in mind, those who appreciate energy drinks have countless options of flavor choices to choose from! And on our top ten list, we made sure that none of the energy drinks of which made the cut have any bitter taste or after-taste.
FAQs
What is an Energy Drink?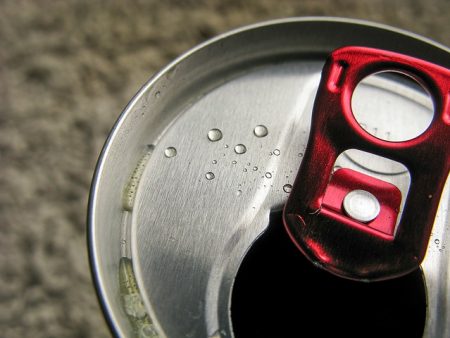 While virtually every person on the planet has heard the term "energy drink", far fewer people actually understand what precisely an energy drink actually consists of. To sum it up fairly easily, it is a beverage this is marketed to both athletes and to the general public as a fast and simple solution to finding relief from fatigue while at the same time improving one's overall performance. Next to water, virtually all energy drinks that you can find available on the market today contain carbohydrates as well as caffeine as their main ingredients. While the carbohydrates provide your body with nutrient energy, the caffeine starts to act as a stimulant to your central nervous system.
What are the Main Differences Between an Energy Drink and Sports Drink?
To start, sports drinks were created to re-hydrate your body during or after highly physical activity. The contents of most sports drinks vary and tend to contain about 6% to 8% of a carbohydrate solution along with a mixture of electrolytes. These carbohydrate and electrolyte concentrations are crafted to permit the maximum amount of absorption of fluid via your gastrointestinal tract.
Energy drinks tend to contain a larger concentration of carbohydrates (typically about 9% to 10%), and that means more calories than sports drinks. Energy drinks also notably contain increased amounts of caffeine and certain brands also boast many other nutritional supplements. It should be noted that energy drinks were not designed to re-hydrate an athlete during a strenuous activity and should never be utilized for such a circumstance.
What are the possible effects of using energy drinks?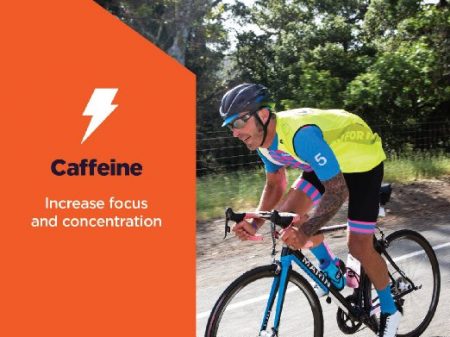 Energy drinks have been noted to be a central nervous system stimulant. As caffeine is noted to have the effect of making someone feel an increase in their energy levels, too high doses of caffeine can be the cause of producing a feeling of light-headedness, tremors, the inability to sleep and difficulty with fine motor control. Many studies have even gone on to indicate that excess use of caffeine can also exceed drug testing caffeine thresholds.
Additionally, the higher concentration levels of carbohydrates that are often found in energy drinks can also tend to delay gastric emptying, which may result in a feeling of being bloated and abdominal cramping may occur. Not to mention the fact that both carbohydrates and caffeine in the high concentrations found in most energy drinks can cause diarrhea.
Last but not least, it the high carbohydrate concentration can actually result in decreased absorption rates via the gastrointestinal tract and may lead to diarrhea.
Energy drinks most certainly have a number of truly valuable benefits and uses. However, one must always be sure to use them as needed, and never in excess. Always check the warning labels to see what the safe amount is for daily use, and if you have any heart or medical conditions, be sure to always speak with your doctor or health care provider to ensure that energy drinks are safe for your own personal needs.