Best Creatine Powders Reviewed and Rated
Disclosure: We use affiliate links and may receive a small commission on purchases.
It's the age of the gym rat-boomers. Being in shape and going to do plyos with your extremely attractive trainer is all the rage. Since it is such a fad to be fit and healthy (we are so glad it is!), those flocking to fitness are always on search for the next new way to "get fitter than you."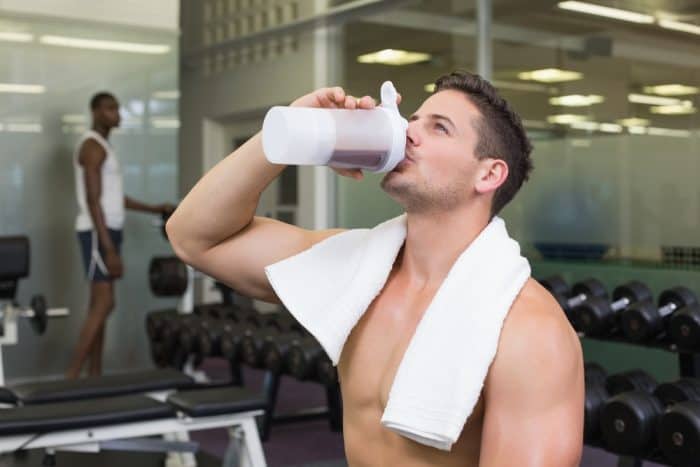 Performance enhancing supplements, such as creatine are at such a high demand and popularity. Why? Because athletes and gym-goers are craving one phenomenon, and they can't ever be satisfied. Creatine supplement and powders fill in that gap and solve that craving that you might be looking for to get yourself to the next level of fitness.
First, let's give a brief overview of what these creatine powders are and what types are available.
Big money in the fitness industry comes from creatine. It is one of the most accessible supplements: through powders, bars, tablets, drink mixes and tablets, and without a doctor's prescription. Creatine also comes cheap, most of the powders on this list are extremely affordable.
The all-natural substance Creatine goes directly into the body, forming something called "creatine phosphate". This phosphate then teams up with some other things in the body to make ATP (adenosine triphosphate). When it comes to making those muscles move and keep moving through energy, ATP is your best friend.
Creatine improves athletic performance through boosting strength, increasing LEAN muscle mass, and is a huge contributor towards the post-workout recovery.
Fun (but maybe extremely useful) fact, is that researchers are conducting many experiments to see if creatine is helpful in certain health conditions like heart-related issues (heart failure, heart attack), Huntington's disease and some neuromuscular disorders. Also, some research has been done with lowering cholesterol. Creatine also has been proven to provide benefits as a therapeutic application, among other applications for non-athletic individuals.
Our Top 3 Picks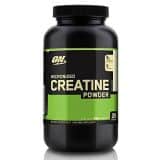 ON Creatine

Our rating
Micronized
Price:

See Here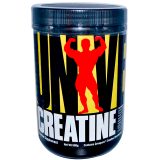 UN Creatine

Our rating
Powerhouse
Price:

See Here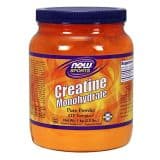 NF Creatine

Our rating
ATP Energizer
Price:

See Here

There are so many different type of creatines available to use as a supplement in your workout.
One of the top and most popular types of creatine is Creatine Monohydrate. This seems to be the most pure product and is concidered the best type of creatine, which is shown through SKW creatine's specific creation- Creapure.
Creatine Citrate is pure creatine combined with other products that make it best for absorption. This type needs usually double the amount of creatine monohydrate, and is double as expensive. A.K.A., not the best type out there.
Creatine Cocktails is—-did I just write cocktails?! Yes. Cocktails.– Unfortunately, however, this is a type of pre-workout supplement, so there is no alcohol INCLUDED, (though if you do want to add in a drop or two, that's your prerogative. Anyways, the Creatine Cocktail is indeed a mix, not of fun fruity drinks, but of amino acids, nitric oxide and creatine. This is also known as "stacking", putting lots of different supplements into your body at once.
Creatine Ethyl Ester (CEE) is the most absorbent creatine on the market. It is known to be 99% absorbent. It also proves one of the best types for minimization of bloating or stomach issues.
Creatine Kre-Alkalyn is formed by bonding to another molecule. This type stays in its true form up until it is absorbed into your muscle tissue.
Creatine Orate is the molecule "orotic acid" combined with pure creatine. This acid helps out that ATP energy being used to its fullest capacity.
Creatine Serum has been the topic of many speculations amongst users in the market. This product doesn't need water, because it is creatine already dissolved in water. Instead of mixing into a drink, Creatine Serum needs just a drop under the tongue to work into your system.
Effervescent Creatine is a combination of pure creatine with sodium or sugar. The taste is usually much better (because of the sugar or salt added in) and the bubbly liquid is one of the best absorption products on the market.
There is Micronized Creatine, which is a type of creatine monohydrate that has had its molecules divided. The benefits of this procedure is that it makes absorption a lot easier and minimizes stomach and digestion discomfort.
Tri and Di Creatine Malate are named for the amount of monohydrate molecules attached to the creatine. Tri has three, Di has two. This makes it so there is a faster recovery and less fatigue while you are actually working out, and is great with absorbency.
10 Best Creatine Powders
1. Optimum Nutrition Micronized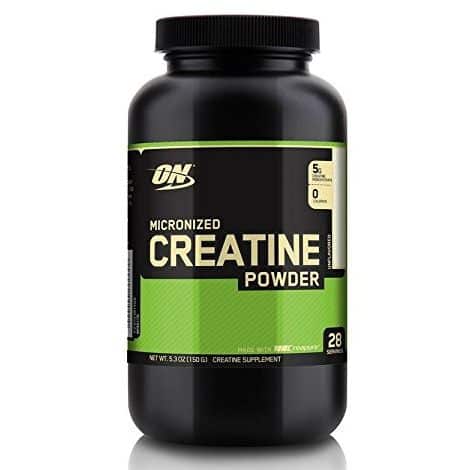 Claimed as a Best Seller, Optimum Nutrition's powders top our best creatine powders pre-workout list at NUMBER ONE.

Sold at just under ten dollars, this highly affordable creatine supplement supports muscle strength, power and size for high intensive exercises.
Expand to see more
Made from CreaPure, the most pure type of creatine, Optimum Nutrition has optimized this pre workout for the best hit in your system for your workout.

This type of product is also "micronized" like said in the brand name, which means that the particles in the formula are made smaller. When the particles are smaller, the powder mixes easier. "Affordable and efficient."
Highly affordable
Supports muscle strength
For high intensive exercises
2. Universal Nutrition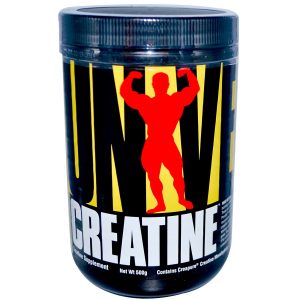 Universal Nutrition has its history behind it as one of the best creatine brands, which means it takes our number two spot on our list.

This company has been helping you get it done in the gym since 1977! This is one of the few companies out there that not only market the products they sell, such as this Creatine Monohydrate, but they make it too.
Expand to see more
A powerhouse in recovery, this top rated creatine is stacked with protein to
minimize soreness
so that you can get back in the gym when you need to, rather than skip days because of a poor post-workout.
With the no flavor option, this can be mixed with anything to optimize your workouts.
Stacked with protein
Minimize soreness
Can be mixed with anything
3. Now Foods Sports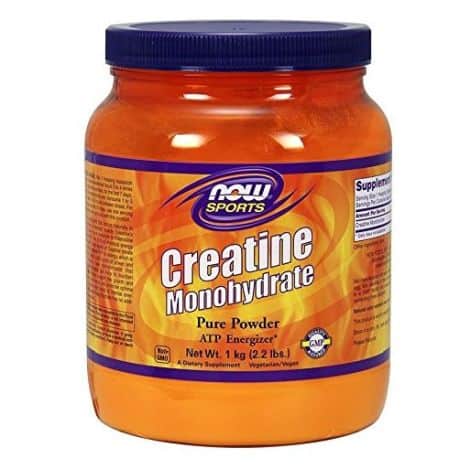 This ATP Energizer and dietary supplement is a great choice and a very good creatine to buy for those in the market looking for explosive energy on a short term level.

This supplement is useful for intense exercises that also have a short energy life. For instance, weight lifting, basketball, American football, etc.
Expand to see more
The results from Now Foods Powder can usually be found and obtained in a diet consisting of
fish
and meat, but this particular product is a vegetarian and vegan option.
Because of its recipe or contents, some may think it is doesn't pack the punch you may need, but it's actually quite the contrary. At a competitive value, Now Creatine Protein Monohydrate helps you look full, do more reps, all without a chalky taste and no bloating. This is why this product is high up on our best creatine powders list.
Energy on a short term level
No chalky taste
No bloating
4. Jarrow Formulas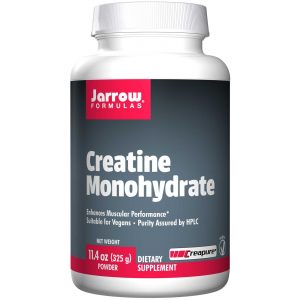 Jarrow Formulas has blended a creatine monohydrate that truly boosts muscle power, increases strength gains and maximizes muscle mass. This specific creatine is gluten free and also vegan and vegetarian approved for those looking for a cleaner option.
Expand to see more
The purity in this mix, since it is made with CreaPure (which is the best type of creatine), helps reduce fatigue without the extra bloat that other powders usually bring on.

That's what places this product at number four on our list as best creatine powders.
Boosts muscle power
Increases strength gains
Maximizes muscle mass
5. USN Pure Micronized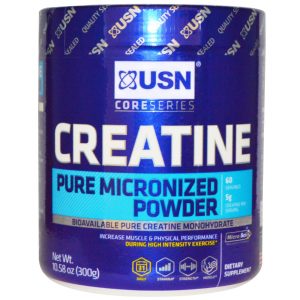 This creatine monohydrate is highly effective in its improvement for your muscle performance.

Made for high, intense workouts, and optimizing your physical performance, USN has created a pure crystallized creatine available at a very affordable price!
Expand to see more
Since it is made so "pure", the micronized powder absorbs readily into your pre-workout.

USN's products are all pretty well known for mixing and absorbing with little problems.

Their company has helpful and committed customer service, willing to explain their products to the finest detail.
Boosts performance
Absorbs rapidly
Optimizes physical performance
6. Muscle Pharm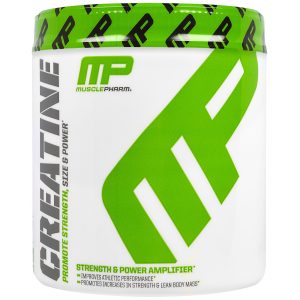 Based on "real athletes and real science", Muscle Pharm Creatine helps promote strength, size, power and athletic performance on a whole new level.

Since it is also highly connected through athletics, this creatine is banned substance tested and approved, which means that even if you are a collegiate or professional athlete, this creatine can be taken without a worry.


Expand to see more
A great tool in post-workout recovery, Muscle Pharm is a lead innovator in creating a perfect balance between power, strength and lean body mass.

It also has a great mixing quality, hardly any flavor, and even when using two scoops instead of one, dissolves nicely.
Promotes strenght
Ensures athletic performance
Quality ingredients
7. Con-Cret HCl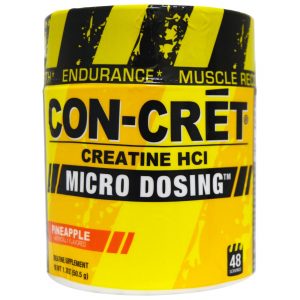 This pineapple, exotic tasting creatine hits the number 7 mark on our list purely on ingenuity and creativity.

When else can you say that you have taken a creatine pre-workout that tasted like the islands. Con-Cret is also nothing like concrete! This brand is known widely for its solubility.
Expand to see more
It absorbs almost immediately when its poured into water, but disappears completely when shaken or stirred.

The Micro Dosing also doesn't leave any room for bloating when or after it kicks in.
Absorbs immediately
Easily soluble
Quality product
May make you feel a little bloated
8. Country Life Iron-Tek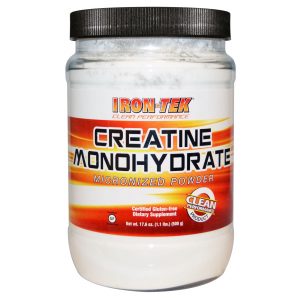 Country Life is an AVA certified Vegan product that is based strictly on clean performance powder.

This dietary supplement is also a kosher product and helps load more water into your body by hydrating your muscles.
Expand to see more
Since it is great biologically in dissolving into your own body before a workout, it is no surprise that it is also highly dissolvable in water before you take it by drink.

Country Life is micronized and is made specifically for quick absorption and dissolve.

That's what places this product at number eight on our list as best creatine supplements.
Highly dissolvable
Abosorbs quickly into your body
Hydrates your muscles
9. ALLMAX Nutrition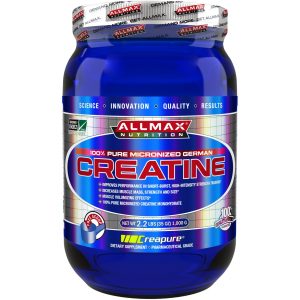 Nicknamed the King of Creatine, this German hybrid is one of the top creatines on the market.

This particular product doesn't leave you feeling bloated, gives off loads of energy for contractions all at a great price.
Expand to see more
Allmax has a pure and clean feeling that doesn't include the usual side effects that come with a pre-workout.

It also has almost no taste at all, so you can feel free to mix it with whatever you want to take that day-- juice, protein shakes, water or almond milk.

That's why this product is on our best creatine supplements list for 2016!
Does not bloat you
Energy booster
Quality ingredients
10. Twinlab Fuel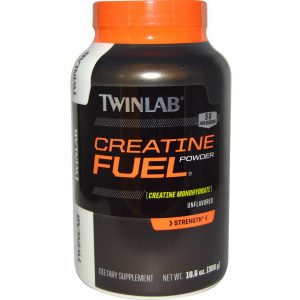 Usually best when mixed with a shake or another preworkout. Because of it's non-flavored substance, the Creatine Fuel Powder gives you the boost you need to lift those extra five kilos you have been aiming for.
Expand to see more
This Creatine powder is made to increase your peak performance, improve your lean body mass and up your peak and maximum power.

Creatine improves athletic performance through boosting strength, increasing LEAN muscle mass, and is a huge contributor towards the post-workout recovery.

That's what places this product at number ten on our list as best creatine supplements.
Increases performance
Improves lean body mass
Improves athletic performance
Some complain on the aftertaste
Factors to consider when buying Creatine Powders
Still overwhelmed? On top of everything you have to make a decision about in your fitness life, which gym to choose, which membership, what workout plan, which trainer, what outfit(!!!??), let's try and make your choice of creatine powder the least of your worries.
Here are a few tips and tricks to keep the fear of choosing the wrong supplement at bay.
Quality. Get the best bang for your buck. This might mean doing a little research on which company you're buying from, but if they have a good reputation, then the quality of the product you're using will definitely show through.
Ingredients. What is in the creatine that you are putting into your body? Not every option is made of pure and vegan ingredients, and you have to be aware of this.
Taste. Though it might not be that much of a drink to ingest, remember, you will be drinking this huge package of creatine for a long time until it runs out. Make sure you can stomach it and stomach the taste. This also goes hand in hand with absorbency.
Criteria for Evaluation
Known for increasing muscle mass as well as enhancing endurance, it is no wonder that this particular supplement is used by so many athletes from all kinds of sports, e.g. long-distance running, weight training, swimming, etc. for that extra advantage in their workout routine. Really, it is beneficial for many people out there.
That said, you might be interested in purchasing your own creatine powder for consumption, to see if it can truly help you achieve your fitness goals. However, you are not quite sure just how to go about selecting the right type for you. Hence, this article is here to guide you by giving you the criteria needed to consider when making your purchase. Soon enough, you will be choosing the right creatine powder for you. Let's get started!
Criteria we used to Choose the 10 Best Options
When it comes to finding the ideal creatine powder for you, it might not be as easy of a process as you might have imagined. After all, there comes the process of determining the safety, quality, and history of a certain brand, as there are many different kinds out there. Some will be better than others, and it is by doing a bit of research that you can find the most effective one for you.
Below, we list a few of the criteria that we used to select the 10 best creatine powders. We advise you to take into consideration the same criteria before making your purchase.
Check the price and quality
While it is not always the case that the price is on-par with the quality (and vice versa), for the most part they are closely correlated with each other.
Generally speaking, a cheap brand will most likely not be as great of quality, which can then be a waste of money, not to forget ineffective and potentially dangerous if not well-regulated. On the other hand, a pricier brand will often yield higher quality creatine powder, in which a little bit can go a long way during your workout. Ideally, it is best to find a middle ground between price and quality, and it is up to you to make the final judgment of whether it will be worth it or not.
A rule of thumb, however, is to be willing to pay just a little more than expected for something that will be effective rather than pay for the cheapest option. From there, you can be well on your way to a good workout.
Compare reviews

Besides looking at prices and quality, checking product reviews offers an incredibly insightful look into how others have used it and whether it will work for you. However, basing it merely on statistics (e.g. 5 stars) is only part of the story: it is essential to read as many reviews as possible before interpreting whether the creatine powder has been successful for many or not.
Even further, it is also a matter of not just reading the glowing reviews, but also any potential outliers which claim otherwise. Sometimes, even negative reviews can help, even influence whether you buy it or not. Getting both sides of the story is important, as means of finding the right type for you to try out.
Creatine monohydrate VS creatine ethyl ester
As stated before, creatine powder is made up of one of these two ingredients, creatine monohydrate and creatine ethyl ester. While the former has been extensively studied to prove its effects on muscle growth, strength gains, and anaerobic benefits, the latter has had less studies, but all the same been shown to include not only the properties of creatine monohydrate, but also contain additional effects such as faster absorption into the system and decreased chances of bloating.
Figuring out just which one you would like to choose will be tricky, but knowing how to expect your body to respond to each ingredient upon ingestion can be the first step towards the right direction.
Safety of the product
Of course, like with any supplement out there, it is crucial to consider the safety and instructions associated with making sure that you are not doing more harm than good to your body. Not all brands are created the same, as some are more potent than others.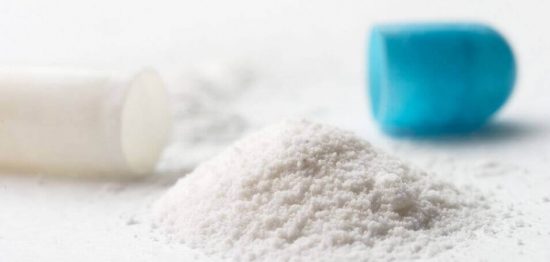 That said, reading the labels closely and calculating the dosage you can take based on your body type will be essential when making gains during exercise. It helps to know your maximum cycling dosage, which is how much you are recommended to do based on a given week of supplements—from five grams a day to as much as 20 grams, it will depend on your body to know how much to take in for safe, but effective growth.
Know the risks
Finally, it comes down to whether you are allowed to take creatine powder or not. As it goes with medicine and supplements, there might be restrictions based on yourself, and by intaking creatine powder, it can create problems.
Normally, it is not advisable for people under the age of 18 to take creatine powder, for they are not only not completely developed yet, but also they might not know the maximum dosage they are allowed to take, which can lead to overdosing. In addition, people with a history of diabetes, blood sugar levels, are pregnant, or have had kidney and liver diseases are not recommended to take it.
Overall, creatine powder is a powerful tool used for achieving your full potential at the gym. It is important, though, to know what to expect before purchasing one, for it can affect not just your workout gains, but also your health. Take caution when using it, and you will be on your way to athletic success.
Usage Recommendations
When it comes to pumping iron or otherwise improving your athletic performance, you probably have spent just as much time researching the best supplements to take to do so. You have learned and tried a handful of different types as means of increasing your protein, iron, and recovery production in your body to ensure that you gain sooner than later.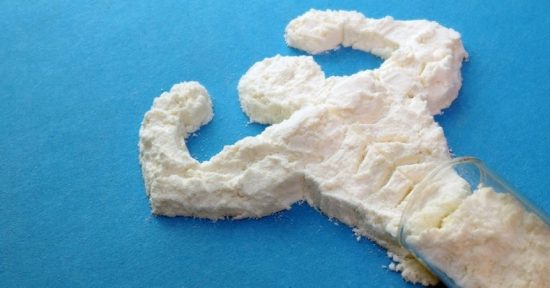 That said, creatine powder has been a supplement that you have probably continued to return to time and again: not only is it excellent for enhancing muscle growth, but also giving you the endurance to keep going at it on the treadmill or the weight machine. It has also the potential to produce faster recovery times, thereby allowing you to return to working out by the following day without any soreness or fatigue. There are many advantages to using it, and it is no surprise that many athletes choose it as their go-to supplement.
You might have been using creatine powder for a little while, but still, you might not be so sure just how to use it safely and effectively. Therefore, this section should help you out. Let's begin!
First off, you will need to take a step back and look into the safety hazards that creatine powder might impose on you. This is not to say that it is dangerous; in fact, when taken in reasonable quantities, it can be completely harmless. However, you might not be sure whether your body will react well to it, let alone over time, so consider these following aspects that should otherwise dissuade you from going ahead and taking it.
Do not take creatine powder if you:
Are under 18 years of age. While there more research still needs to be done to support this claim, it would not hurt to abstain from taking creatine powder if you are under the age of 18. Especially for children, they are still in the process of fully developing their muscles and bodies, so taking it (particularly in high dosages) can have potentially adverse effects on such parts.
Most people in this category can get by through pure training, rather than having to rely heavily on supplements compared with adults; later on once they have matured can they slowly start to incorporate creatine powder into their diet.
Have diabetes or high sugar levels. Considering that the powder has the possibility of affecting blood sugar levels, it is not advisable for people with diabetes or unusual sugar levels to take it. Even small doses of the supplement can be problematic for those who are extremely sensitive, so it is best not to take it at all.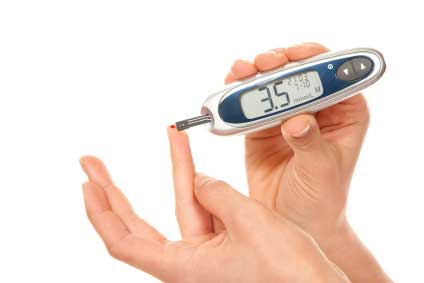 There are other supplements out there which can have the same effect, but without the blood sugar level risks, so it is a good idea to have other options open.
Have kidney or liver diseases. Just like with any other supplement, creatine powder is a drug that is absorbed in the kidneys and liver, while being processed at the same time. If you happen to have a history of kidney or liver diseases, then evidently it is not a good idea to take supplements for muscle gain, due to the risk of toxicity building up in the system.
Are pregnant or nursing. Women who are expecting or nursing a child are not recommended to take high doses of the powder at the risk of it affecting not only their bodies, but also their child's. While the reason for this might be unclear, this particular state involves the transfer of bodily fluid, which can have effects, whether beneficial or adverse, on two members of the family.
Dosage Recommendations
Now that you have an idea of whether creatine powder will be safe for you, it is time to delve into the dosage and usage recommendations for the supplement. Much of it is common sense, but in any case, it is good to know the fundamentals of taking it, along with any other supplement out there:
1. Start slowly. Similar to any supplement, it is crucial that you begin your creatine powder regimen at a slow, gradual pace. Many people make the mistake of rushing into taking too much of the powder and, not knowing how their bodies will react, can end up causing more problems than benefits.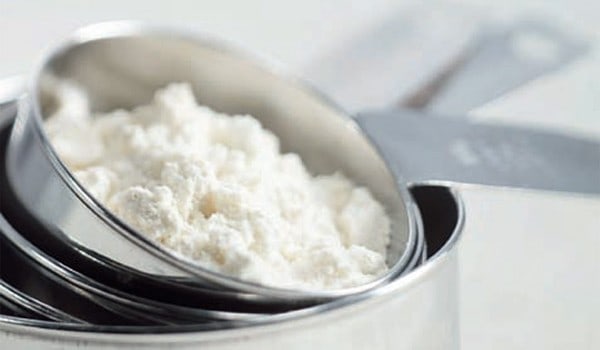 A good rule of thumb, then, is to see what your body type is and adjust accordingly with the minimum amount of grams based on your height, weight, fitness level, and so forth. Most start out with five grams and see if there are any adverse effects before increasing to more.
2. Perform a cycling regimen. Also known as "creatine loading," this type of powder usage is commonly seen in athletes. There is the practice of either rapid loading (i.e. taking larger quantities in the beginning of the cycle before stopping) or slow loading (i.e. taking smaller quantities throughout the cycle). It will depend on your goals, whether to gain muscle mass or aerobic endurance, so choosing one will be an important decision to make.
3. Take with other supplements/fluids. Since it is in powder form, it is usually mixed with liquids for easier consumption. Many athletes choose drinks such as protein shakes to blend creatine with, for it adds the element of protein for even more muscle growth and better recovery. Others might go for fruit juices, since they contain plenty of natural sugars to create that burst of energy for high-intensity workouts like sprinting and dead-lifts. In the end, it will be up to you just what you drink with your powder.
Altogether, this is a safe supplement that should be taken moderately at first before moving forward in the workout regimen. Soon enough, you will see results gaining, literally and figuratively.
FAQs
In this article we will be answering some of your frequently-asked questions (FAQs) to give you a better idea of what to expect with this special supplement.
Let's begin!
What are the effects of taking creatine powder?
Although often used in sports, creatine powder also has surprisingly beneficial results for non-athletes. In any case, here are just a few good reasons as to why creatine powder is helpful for the body:
1. Gives energy and stamina. The primary reason as to why many athletes and health-conscious individuals take creatine powder is because of the energy and endurance boost it provides to the body. Especially if you are feeling tired earlier than expected, taking this supplement can work to make you go harder for just a bit longer. Now, you do not have to worry about burning out anytime soon!
2. Develops muscle mass. If you are especially considering bulking up, then creatine powder can also help with that. This point goes hand-in-hand with the previous reason of giving you energy and endurance to keep going farther in your workout: by having more energy and stamina, you can perform more reps and sets than usual, which helps to increase muscle growth sooner than later.
3. Helps with psychological health. Believe it or not, creatine powder might not just have physiological benefits to your body, but also psychologically. Some studies have looked into the possibility of creatine powder helping with mental health issues like depression, as well as improving activity in the brain, and while there still needs to be work done to confirm these hypotheses, it looks like creatine powder is a powerful tool for the body and mind.
4. Produces quality workouts. Simple as it sounds, it is true that taking creatine powder can help you max out on your workouts each time you hit the gym. Since it gives you energy and power to go forward, you feel more motivated to hit the weight racks or treadmill with what you got, thereby making your workout session worth the sweat and effort in the long run.
5. Helps with workout recovery. Even if you are maxing out during each workout, creatine powder can have the potential to make your post-workout recovery an easier transition than otherwise. As a result, your muscles can repair as soon as you finish, thus avoiding soreness and giving you the drive to hit hard during your next exercise session.
How does creatine powder work?
In order to understand just how creatine powder works its magic on the body, it is necessary to know a little bit of chemistry and biology to get started:
Upon ingesting the supplement, the creatine powder works to make creatine phosphate. Later, it breaks down to produce adenosine triphosphate, or ATP for short. What ATP does is create energy (think the "electricity" in the powerhouse of the body) to charge you up to perform well during physical activity, as well as give you the drive to keep going when you start to lose steam.
Creatine powder is useful in both aerobic and anaerobic exercises, which makes it incredibly versatile to use for just about any activity you choose to participate in. For instance, it gives plenty of sustained energy to keep you running those long, hard miles while also being capable of offering you that rapid burst of energy when sprinting that final 100 meters in swimming. In essence, it enhances your body's physical capabilities as means of allowing yourself to achieve your full potential.
How do I go about taking the supplement?
At first, you might be a bit worried about just how to go about taking creatine powder. Of course, there are also capsule forms of the supplement, but if you are especially leaning towards the powder version, then here is a breakdown of what to do to ensure that you are taking it safely and effectively:
1. Begin with small doses. Of course, it is a no-brainer, but you might be surprised that some people start out taking too much creatine powder, especially as a beginner. As a result, they might end up with problems like cramps, upset stomachs, and other unpleasant symptoms.
Essentially, you really do not know just how your body will react, so that said, it is best to start small (no more than five to ten grams per workout), and then go from there.
2. Choose which liquid to mix it with. Considering it is in powder form, there are many liquids which you can choose from. Generally speaking, it is a good idea to find a drink which is pleasurable to drink, as well as mask any possible taste from the creatine powder itself.
Generally speaking, fruit juices are a great source to start with: it has been found that the natural sugars in the fruit themselves provide a spike in energy levels, which augments that in creatine. Other drinks like protein shakes give you that boost in both strength and stamina, which can be beneficial for your workout sessions.
3. Be consistent. If you are looking for progress in your workout regime, then of course taking creatine powder on a regular basis is necessary. By doing so, you can ensure a natural body build-up and gains in the near future.
Decision Time
Factor in everything that you can. Though this may not be the biggest decision in your life, it still can make such a monumental difference between hitting your goals and falling just short. Sometimes this may take a bit of trial and error, but ultimately it IS possible to find your best creatine powder.
Subscribe to our Newsletter