Terms of Service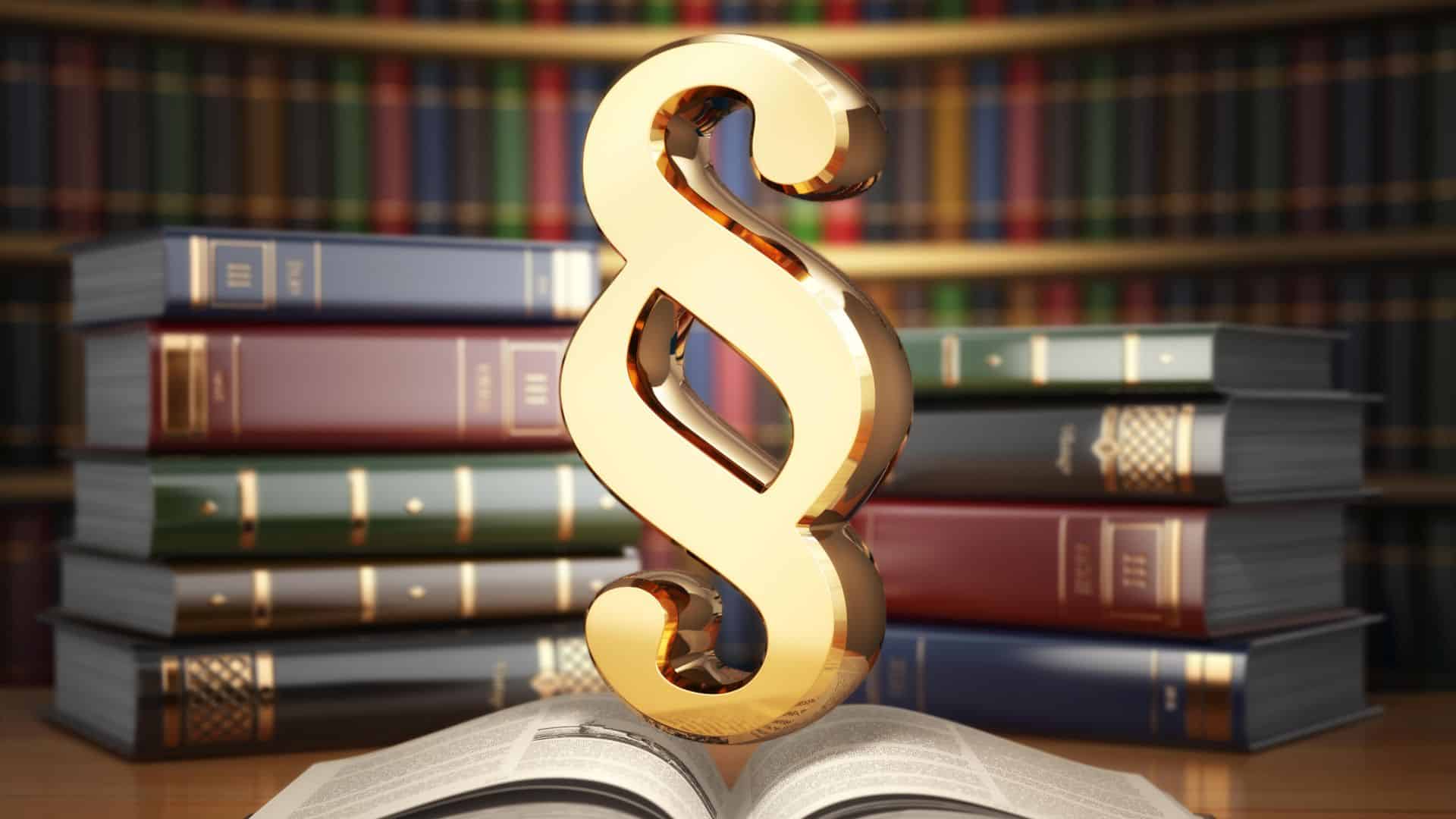 Terms of Service
thefitbay.com
1. Welcome to TheFitBay
Thank you for using our services.
TheFitBay provides its service to you in accordance with the following Terms of Service ("Terms"). The actual version of the Terms is available at: https://thefitbay.com/terms-of-service/.
TheFitBay is either name of our company mentioned previously or a name of a website operated by us or a summary name for service itself provided by us. In these Terms generally referred and named as "TheFitBay".
You are agreeing to be bound by these Terms and our Privacy Policy by accessing our website and using our Services. Please, read Terms carefully and thoroughly. Contact us if you have any questions for us here.
More simply laid down
Each company has its own Terms. These are ours and you are legally bound by them.
2. Description of services
TheFitBay currently provides the information to customers. TheFitBay publishes various articles and information which are based upon research conducted by the authors or opinions of the authors, unless otherwise is noted. The publisher and the author present this information for information and educational purposes only. The TheFitBay is a participant in the Amazon Services LLC Associates Program, an affiliate programs designed to provide a means for us to earn fees by linking to Amazon.com and affiliated sites (the "Services").
You take into account and agree that the Services may include certain ways of communication from TheFitBay, such as announcements, newsletters, e-books, paid e-books, etc. Unless explicitly stated otherwise, any new features, that augment or enhance the current Services, including the release of new TheFitBay properties, shall be subject to the Terms.
You are responsible for obtaining access to the Services and that access may involve third party fees (such as Internet service provider or airtime charges). You are responsible for those fees, including those fees associated with the display or delivery of advertisements. In addition, you must provide and are responsible for all equipment necessary to access the Service.
More simply laid down
Our informational and educational Services are provided through several ways of communication to which are all under efficiency of these Terms.
Please report us violations of Terms of Services
3. Your visitor obligation
In consideration of use of the Services, you represent and declare that you are of legal age to form an appropriate binding contract and are not a person barred from receiving Services under the laws of your country.
Protect your own privacy online as much as possible. If you disclose your information to us, we treat this information with the highest care.
Disclosing certain information about you is a subject to our Privacy Policy.
More simply laid down
Protect your own personal data as much as we protect them. You are capable to form appropriate binding contract according to the legislation of your country.
Please report violations of Terms of Services
4. Publishing information you send us
You understand that all information, data, text, sound, music, software, graphics, photographs, video, messages or other materials ("Content"), whether posted publicly or privately transmitted, are the sole responsibility of the person from which such Content originated. This means that you, and not TheFitBay, are entirely responsible for all Content that you send to us and TheFitBay further publishes such content. TheFitBay in no way examines the origin, character, truthfulness, noticeable value and objectiveness of such Content you send to us. Whether you are sending any Content to us, have on your mind that TheFitBay may publish such Content whether otherwise is stated in your message or Content. You may revoke your implicit consent with publishing Content you send us any time.
You take into account that TheFitBay is hereby authorized to publish any content that is given or send to us by you to our website for any period of time. Personal information and data will be kept secret in accordance with conditions of Privacy Policy.
More simply laid down
We are not responsible of the information you send us to be published and its character and objectiveness.
Please report us violations of Terms of Services
5. Your content in our service
You retain ownership of any intellectual property rights that you hold to the content you provide us.
When you upload, store, submit, send or receive content to or through our Services, you give TheFitBay (and those subjects we work with) an unlimited worldwide license to use, store, host, reproduce, create, modify derivative works (such as those resulting from translations, adaptations or other changes we make so that your content works better with our Services), communicate, publish, publicly perform, publicly display and distribute such content. The rights you grant in this license are for the limited purpose of operating, promoting, and improving our Services, and developing new ones. This license continues even if you stop using our Services. Some Services may offer you ways to access and remove content that has been provided to these Services. Also, in some of our Services, there are terms or settings that narrow the scope of our use of the content submitted in those Services. Make sure you have the necessary rights to grant us this license for any content that you submit to our Services.
Our automated systems analyze your content (including emails) to provide you personally relevant Services features, such as customized search results, tailored advertising, and spam and malware detection. This analysis occurs as the content is sent, received, and when it is stored.
You can find more information about how TheFitBay uses and stores content in the Privacy Policy or additional terms for particular Services. If you submit feedback or suggestions about our Services, we may use your feedback or suggestions without any obligation to you.
More simply laid down
What belongs to you stays yours.
Please report us violations of Terms of Services
6. Third party links, sites, services
Our Services may contain links to third-party websites, services, advertisers, special offers, or other events or activities that are not owned or controlled by TheFitBay. We do not endorse or assume any responsibility for any such third-party sites, materials, information, products, or services. If you access any third party website, service, or content from TheFitBay, you do so at your own risk and you agree that TheFitBay will have no liability arising from your use of or access to any third-party website, service, or content.
More simply laid down
TheFitBay links to a content off TheFitBay website. Most of that material is awesome but we're not responsible when it's not so.
Please report us violations of Terms of Services
7. International use
Recognizing the worldwide nature of the Internet, you agree to comply with all local rules regarding online conduct and acceptable content. Specifically, you agree to comply with all applicable laws regarding the transmission of technical data exported from the United States or the country in which you reside.
More simply laid down
Global nature of the Internet requires conduct in accordance with the whole range of laws.
Please report us violations of Terms of Services
8. Our warrants and disclaimers – not medical advice and use
We provide to you our Services using a commercially reasonable and suitable level of skill and care and we hope that you will enjoy using them. There are nevertheless certain things that we don't promise about our Services.
Information on TheFitBay is provided for informational purposes only and is not intended as a substitution for the advice provided by your physician or another healthcare professional or any information contained on or in any product label or packaging. You should not use the information on TheFitBay for diagnosing or treating a health problem or disease, or prescribing any medication or other treatment. You should always discuss with your physician or other healthcare professional before taking any medication or nutritional, herbal or homeopathic supplement, or adopting any treatment for a health problem.
For each use of any products or services mentioned or suggested on TheFitBay, you should read carefully all product packaging and instructions. If you have or suspect that you have a medical problem, promptly contact your healthcare provider. Never disregard professional medical advice or delay in seeking professional advice because of something you have read on TheFitBay. Information provided on TheFitBay and the use of any products or services advertised on TheFitBay by you do NOT create a doctor-patient relationship between you and any of the physicians or other healthcare professionals affiliated with TheFitBay. Information and statements regarding dietary supplements have NOT been evaluated by the Food and Drug Administration and are NOT intended to diagnose, treat, cure, or prevent any disease.
Other terms than as expressly set out in these Terms or additionally enclosed terms neither TheFitBay nor third parties and third parties suppliers or distributors make any specific promises about the services. For example, we don´t make any commitments about the content within the services, the specific functions of the services, or their reliability, availability, or ability to meet your needs, we provide the services on an "as is" basis without warranty of any kind, whether express or implied.
TheFitBay takes no responsibility and assumes no liability for any Content that you or any other user or third party posts or transmits using our Services. You understand and agree that you may be exposed to Content that is inaccurate, objectionable, inappropriate for children, or otherwise unsuited to your purpose.
More simply laid down
We provide ONLY informational and educational content on our website. Do NOT apply any of this content without thorough discussion and advice with your healthcare professional. We do NOT take responsibility of our website content of any kind and application of given advice.
Please report us violations of Terms of Services
9. Limitation of liability
Under no circumstances shall TheFitBay or any other party be involved in creating, producing, or distributing TheFitBay pages, be liable for any direct, indirect, incidental, special or consequential damages or loss of profits, goodwill, use, data or other intangible losses (even if we have been advised of the possibility of such damages) that result from (i) any delay, failure, interruption or corruption of TheFitBay or any data or information transmitted in connection with the use of TheFitBay. (ii) personal injury or death caused by your use or misuse of TheFitBay, (iii) the cost of procurement of substitute goods and services resulting from your use of any goods, data, information or services purchased or obtained or messages received or transactions entered into, through or from TheFitBay (iv) unauthorized access to or alteration of your transmissions or data, (v) statements or conduct of any third party on TheFitBay, or (vi) any other matter relating to TheFitBay. You hereby acknowledge that this paragraph shall apply to all content, merchandise, and services advertised through TheFitBay. We expressly disclaim all such representations and warranties, including, without limitation, all warranties of merchantability, accuracy, timeliness, completeness, fitness for a particular purpose and non-infringement to the fullest extent permitted by law. We do not warrant that TheFitBay or files available on TheFitBay will be free from corrupted data, computer viruses or similar destructive or contaminating code. No oral advice or written information provided by us or our affiliates shall create a warranty of any kind. Your use of TheFitBay and any site linked to TheFitBay is expressly at your own risk.
All information contained on TheFitBay, including information relating to medical and health conditions, products and treatments, is for informational purposes only, and not as medical advice. Such information is often presented in summary or aggregate form and is not meant to be a substitute for the advice provided by your physician or any other medical professionals or for any information contained on or in any product packaging or labels. You should not use the information contained on TheFitBay for the diagnosis of a health problem or the prescription of medication.
You should always consult your physician and medical advisors before purchasing or using any products, services or information advertised on TheFitBay. In addition, you should carefully read all information provided by the manufacturers of the products or in the product packaging and labels before using any product purchased from TheFitBay.
Because some states do not allow the exclusion or limitation of liability for consequential or incidental damages, in such states, liability is limited to the fullest extent permitted by law. Notwithstanding the above, our sole liability for any reason to you, and your sole and exclusive remedy for any cause or claim whatsoever shall be limited to the amount paid by you for any product, information or service purchased by you from us through TheFitBay.
More simply laid down
You alone are responsible for your health and wellbeing. Every decision you should discuss with your physician, medical advisor or any other professional. You are conscious and you take into account that all information published on our website has informational and educational character ONLY.
Please report us violations of Terms of Services
10. Indemnity
You agree to indemnify, defend, and hold harmless of us, TheFitBay team, TheFitBay Association, TheFitBay agents, TheFitBay providers, TheFitBay sponsors, licensors and affiliates from and against all claims, actions, demands, judgments, losses, and liabilities (including, without limitation, costs, expenses and attorneys' fees) by you or any third-party resulting or arising, directly or indirectly, out of content you submit, post to or transmit through TheFitBay, your use of TheFitBay, your connection to TheFitBay, your violation of these Terms, or your violation of any rights of another person.
More simply laid down
If we are sued because of something you do on TheFitBay, you have to pay our costs. You agree to these Terms by using and attending our website.
Please report us violations of Terms of Services
11. Governing law and jurisdiction
These Terms are governed by the laws of Czech Republic, without respect to its possible conflict of laws principles and other rules of law of other countries. We each agree that all disputes arising from these Terms will be resolved by competent Czech law court (according to address of HA Media s.r.o.) and under Czech Republic proceeding rules.
More simply laid down
Terms follow a legal order of Czech Republic and jurisdiction of Czech courts is given as well.
Please report us violations of Terms of Services
12. Copyright and trademark
Trademarks, product names, and company names and logos appearing on TheFitBay are the property of their respective owners. TheFitBay contains information, data, software, photographs, graphics, videos, text, images, typefaces, sounds, and other material (collectively "Content" for purposes of this section) that are protected by copyrights, trademarks, or other proprietary rights, and these rights are valid and protected in all forms, media and technologies existing now or developed in the future.
All Content is copyrighted as a collective work under the Czech Republic copyright laws and copyright laws of other countries, and we own a copyright in the selection, coordination, arrangement, and enhancement of such Content. You may not modify, remove, delete, augment, add to, publish, print, transmit, participate in the transfer or sale of, create derivative works from, or in any way exploit any of the Content, in whole or in part. All rights to such Content are reserved to their respective copyright owners. Permission is granted to electronically copy and to print in hard copy portions of TheFitBay for the sole purpose of education.
Except as provided in the preceding sentence or as permitted by the fair use privilege under the Czech Republic copyright laws, you may not upload, post, reproduce or distribute in any way Content protected by copyright, or another proprietary right, without obtaining the permission of the owner of the copyright or another proprietary right. Any other use of the Content on TheFitBay, including reproduction for purposes other than as noted above, modification, distribution, replication, commercial or other use, without our prior written permission, is prohibited by international laws.
For every single message, digital image, article, answer, or ad that you submit to or share with TheFitBay, you agree to grant proprietary rights to TheFitBay, including rights to reproduce, modify, distribute, store, augment, publish, replicate, transmit, or delete your article, message, digital image, answer, or ad. These proprietary rights apply for any form of sharing with TheFitBay or submitting on TheFitBay's websites, including submitting forms, sending emails, commenting, etc.
More simply laid down
We respect copyrights. You should do so as well.
Please report us violations of Terms of Services
13. General information
These Terms of Service constitute the entire agreement between you and us and govern the use of TheFitBay. You also may be subject to additional terms and conditions that may apply when you use affiliate services, third-party content or third-party software. Our failure to exercise or enforce any right or provision of these Terms of Service shall not constitute a waiver of such right or provision. If any provision of these Terms of Service is found by a court of competent jurisdiction to be invalid, the parties nevertheless agree that the court should endeavor to give effect to the parties' intentions as reflected in the provision, and the other provisions of these Terms of Service remain in full force and effect.
More simply laid down
Every right and provision stays valid even we were not able to enforce it.
Please report us violations of Terms of Services
14. Changes to these terms of service
TheFitBay may update those terms without notice, but mostly we send you a notice in advance. If there is a vast change of Terms, we will let you know for sure in advance. You can review the most current version of the Terms at any time at: https://thefitbay.com/terms-of-service/.
More simply laid down
You should be vigilant whether these Terms have changed. Nevertheless, if we are making a big change to the Terms, we will make a notice.
Please report us violations of Terms of Services
15. Questions and suggestions
If you have questions or suggestions, please contact us here.
---
PLEASE MAKE SURE TO ALSO READ OUR PRIVACY POLICY AND DISCLAIMER.