Best Sport Gels Reviewed and Compared
Disclosure: We use affiliate links and may receive a small commission on purchases.
Are you a runner? Do you frequently run in either half-marathons or marathons? If so, you know the difficulties of staying energized during the entire race. Your body, and more specifically your muscles, need carbohydrates and fiber to keep on going over the long distance. Drinking water or sports drinks can help, especially in terms of staying hydrated (which is also important), but you will need more if you want to be successful and that is why we have rated the 10 best Sports Gels on the market.

Our Top 3 Picks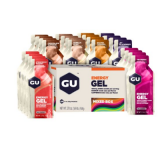 GU Original

Our rating
18 flavors
Price:

See Here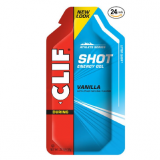 CLIF SHOT Gel

Our rating
Organic
Price:

See Here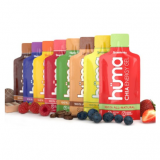 Huma Chia Gel

Our rating
Variety Pack
Price:

See Here

These gels are easy to consume while on the go, and are packed with carbs and other good ingredients to give you the energy you need. If you have not used sport gels before, you should strongly consider giving them a try. However, as these gels have gained a lot of popularity, there are now many on the market. Are you not sure which product you should try?  We are here to help.
Many athletes and fans of physical fitness find themselves asking the question of why exactly they should consider using sports gels to assist their body's during a heavy workout, event or race. The answer is pretty simple. Sports gels assist in waking your body up in an incredibly noticeable manner. This is due to the fact that our brain can only run on the glucose that is stored within our bloodstream. As our muscles begin to absorb increased levels of blood glucose, our brain will in turn begin to receive less glucose and will start to get that hazy, lethargic feeling. An example of this sort of feeling is when you go out for a super long run, with very little food in your system. The sole purpose of a sports gel is to wake up your body and assist your mind to start feeling increasingly more energized.
10 Best Sport Gels
1. GU Original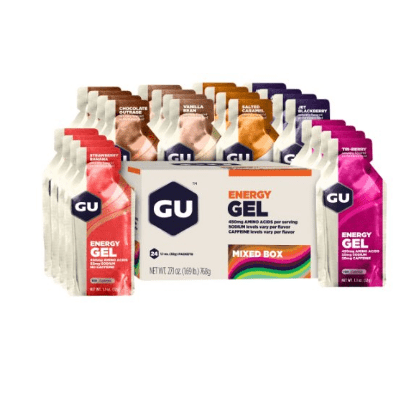 Our number one choice comes from GU Energy Labs. This is one of the best sport gels that you are sure to love. Easy to consume, great flavors, packed full of calories and electrolytes, this is a great product all athletes are sure to love.


Expand to see more
Dual Source Energy

This is one of the best products because you get energy from a unique mix of maltodextrin and fructose that will give you long lasting energy with maximum absorption.

Features and Specifications

One package contains 24 gels
18 assorted flavors, some with caffeine and some without
Combination of calories and electrolytes
Amino acids help reduce muscle damage
Consume every 45 minutes during your workout

Price/Value

This is a great price and a tremendous value, which is part of the reason this lands at number 1 on our list. You get 24 gels in a variety of flavors for one of the most affordable prices. If you are just getting started with sport gels, this is a great option because of its affordability and variety of flavors.
Great price point
Large selection of flavors
You have the choice over having caffeine or not depending on the flavor
Ingredients give you long lasting energy and help protect you after your workouts
Can only be shipped in the US
2. CLIF SHOT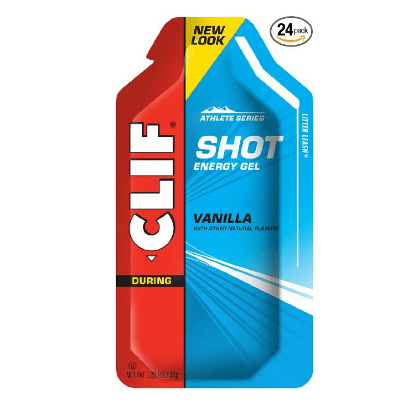 Next on our list is a second choice from the Clif brand of products. If you prefer to have an actual sports gel instead of a chew, this will be a great choice for you. Clif keeps it simple with few ingredients that they know will pack a punch and give you the burst of energy you need during your long workouts.


Expand to see more
90% Organic Ingredients

Clif contains some of the highest amounts of organic ingredients, with these sports gels containing 90% organic ingredients. You know with Clif you will have a high quality product with only the best of ingredients.

Features and Specifications

Each package contains 24 gels
Comes in 8 different flavors
Contains carbohydrates and electrolytes, along with caffeine in select flavors

Price/Value

This has an amazing price and value, being one of the most affordable products on this list. This is a great all natural product with a great price, with each box containing 24 gels. You can't beat this combo of features.
All natural and organic ingredients
Variety of flavors, with the choice to have caffeine or not
Affordable price
Can only be shipped within the US
3. Huma Chia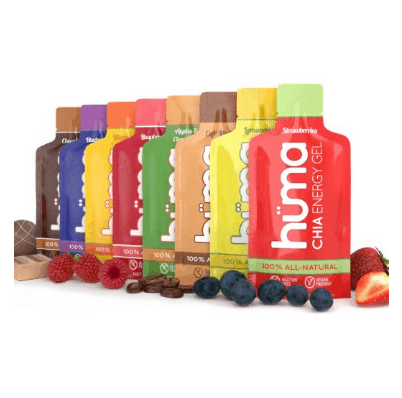 Getting into our top three products, this next sport gel is one from Huma Gel that contains the awesome powdered chia seeds that give you all natural energy without the fear of crashing. Suitable for those on a vegan diet, this is one of the best sport gels on the market, and is one that everyone can enjoy.


Expand to see more
Variety Pack in 8 Flavors

If you are unsure what flavor you will like best, this is the perfect product for you, and is why it lands in our top 3. This variety pack will give you 8 different flavors so that you can figure out what you love the most, and what gets you through your workout the best.

Features and Specifications

12 gels per package
8 different flavors in the package
Powdered chia seeds
Contains carbs, proteins, and all 9 essential amino acids

Price/Value

This is a great product with a great value. Not only is it a good price to begin with, you get 12 gels in a variety of flavors, which you don't get with most other products on this list.
All natural, and suitable for vegan and gluten free diets
Multiple delicious flavor options
Chia seeds help prevent feeling an energy crash
Packed with great ingredients that provide energy in a natural, healthy way
Elevated price point
Must consume with water
4. PowerGel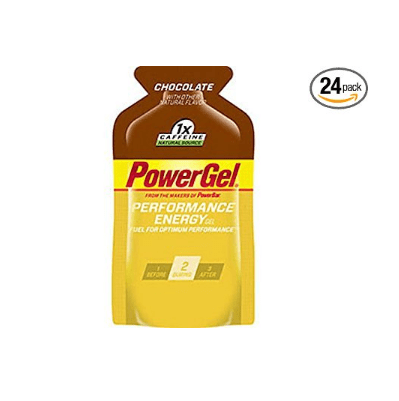 This next product is a sport gel from PowerBar. This delicious chocolate gel will power you during your workout with their C2MAX dual source energy blend.


Expand to see more
Max Amounts of Sodium

Gels tend to contain and focus on other ingredients than sodium, but this gel contains an impressive 200mg of sodium per serving, a necessary ingredient for any athlete.

Features and Specifications

Chocolate flavored sports gel
One box contains 24 gel packs
Gluten free, no artificial flavors
200mg sodium
C2MAX dual source energy

Price/Value

This has a good value for the price, which may look more expensive than other products, but considering you get 24 packs, you are getting a lot more for your money compared to other products.
Can have with or without caffeine
Comes in 11 flavors
Packed with ingredients to help rehydrate and fuel muscles
Have to consume with water
5. Clif Bar Shot Bloks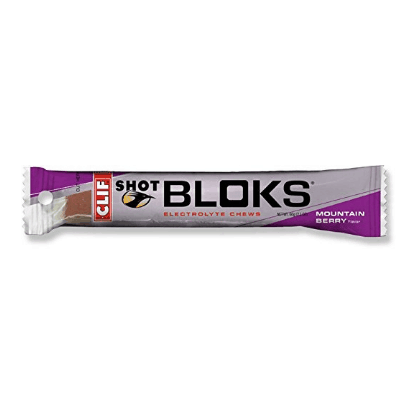 Clif Bar is known for their energy and protein packed bars, and this product is no different. These energy chews are all natural, packed with electrolytes and carbohydrates, and offers varying amounts of caffeine across their 'bloks.'


Expand to see more
USDA Certified Organic

This product is all natural and certified organic, so you can feel sure you are consuming something that is healthy for you, something that is clearly important for all athletes.

Features and Specifications

Energy chew-one box contains 18 chews.
12 different flavor and caffeine options
Packed with electrolytes and brown rice syrup carbohydrates

Price/Value

This is not the most expensive on this list, but still does have an elevated price point. However, you do get 18 chews in one package, which gives you a pretty good value for the money.
All natural and certified organic
You can choose your flavor as well as how much caffeine you want
Chew format is contained and easy to transport
Does not contain any protein
Slightly elevated price point
6. Huma PLUS Chia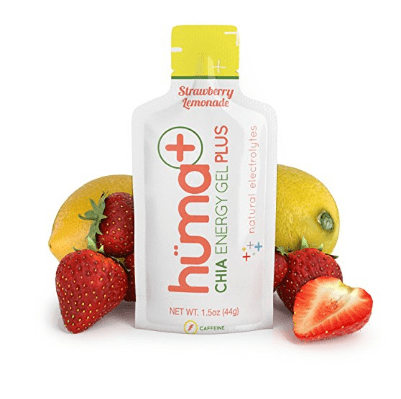 Huma Gel makes this next sport gel that is packed with electrolytes to give you the energy you need. Combined with carbs, sugars, and caffeine, this is packed full of great ingredients, but remains all natural.


Expand to see more
Powdered Chia Seeds

This unique ingredient, chia seeds, helps to control energy levels and prevent you from crashing.

Features and Specifications

12 gels per package
4 flavor options
Powdered chia seeds
Natural electrolytes from coconut water, sea salt, and chia seeds

Price/Value

This is an expensive product, but is worth the splurge given the ingredients. You do get 12 gels, which is more than some others on this list, so all in all, it is a good value for the money.
All natural, and suitable for vegan and gluten free diets
Multiple delicious flavor options
Chia seeds help prevent feeling an energy crash
Caffeine provides additional energy
Elevated price point
Must consume with water
7. PowerBar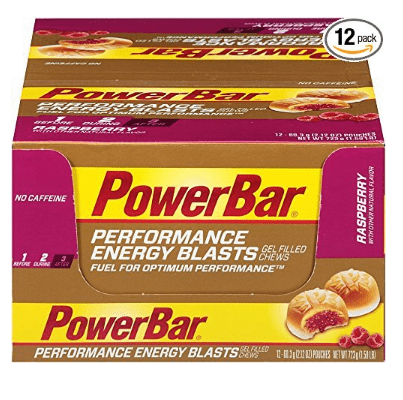 This next product is from PowerBar, and is an energy product that is versatile in use. You can utilize this product before, during, or after your long workout. This product gives you the blast of energy you need in the form of calories, carbs, and sugars.


Expand to see more
Gel Filled Chew Format

This product is not a traditional gel, but instead is in the form of a sport chew that has a gel filled center. This makes this product easy to eat in small bursts, giving you control over how much you want to consume at once.

Features and Specifications

Sport chews
One box contains 12 pouches
7 flavor options
Comes with or without caffeine
C2MAX energy blend of glucose and fructose

Price/Value

This is one of the most affordable options on this list, and is a great value for the money. You get 12 pouches, all which contain several chews. This is a great option for someone trying sport gels for the first time.
Chewable format
Plenty of flavor options
You can control if you want caffeine or not
You have control over how much you consume because of chew format
You have to consume this with water
Chewing could be dangerous if you are running (don't want to choke)
8. Vega Sport Endurance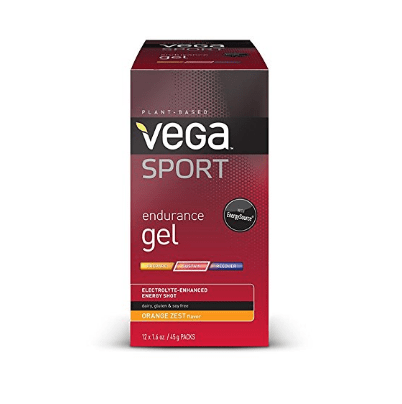 This next gel is from Vega Sport, and is a great, plant based product that is designed specifically for people who need energy during a long workout (longer than 45 minutes). This is another product that combines numerous ingredients to fuel your body.


Expand to see more
All Natural, Plant Based, Coconut Oil Mixture

This is a unique sport gel in that it is totally vegan and plant based. Additionally, it utilizes coconut oil, which helps to provide energy quickly to the body in a form other than carbohydrates.

Features and Specifications

Two flavors-orange or raspberry
Contains 22 grams of carbohydrates, 100 calories, 400mg of potassium, and a blend of electrolytes
Coconut oil delivery system
Have 1 every 45 minutes as needed during workout
One box contains 12 gels

Price/Value

This is a slightly expensive product, but given the quality of natural ingredients, it is a good value for the money. One box contains 12 gels.
Multiple flavor options
Coconut oil adds to amount of energy gain
Mix of carbs and calories along with other ingredients
All natural, suitable for those on vegan diet
Can only be shipped within the US
9. Pacific Health Food 2nd Surge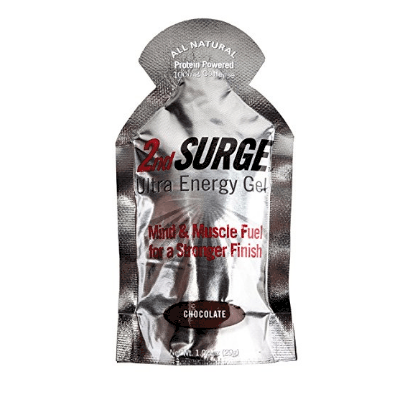 This next sport gel is a delicious chocolate flavored product that all athletes are sure to love. This gel will keep you fueled during exercise, and will also help prevent your body from damage after you are done running. Fight muscle fatigue, as well as brain fatigue with this gel from Pacific Health.


Expand to see more
Combination of Carbohydrates, Proteins, Caffeine, Antioxidants

This gel is different from others in that it contains a variety of ingredients that will help you body as well as your mind. All of these combine together to keep your body fueled and protected, and your mind sharp and focused.

Features and Specifications

Chocolate flavored
One package contains 8 gels
All natural gel
Contains 18g of carbs, 3g of protein, 100 mg of caffeine, and antioxidants

Price/Value

This is not the most expensive item on this list, but is also not the most affordable. You only get 8 gels in one box, but each gel is packed with tons of great, natural ingredients, making this still a great value for the money, and a great product overall.
Chocolate flavor
Fights muscle and brain fatigue
Contains numerous ingredients instead of just one
All natural
Slightly elevated price point
Small box size- only 8
10. SiS GO Isotonic Sachets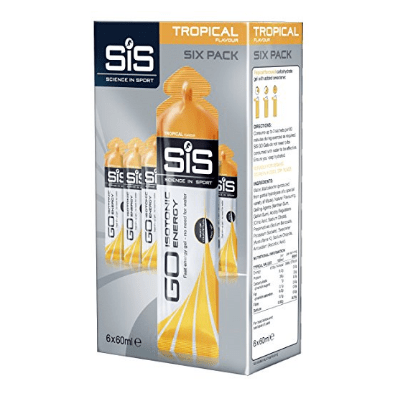 The last product is from Science in Sport Go and is great for getting that burst of energy you need from a high level of carbohydrates. You can consume up to three sachets in an hour, giving you the flexibility to fuel up whenever you need that extra boost. 1 sachet will give you 36 grams of carbohydrates.


Expand to see more
Doesn't Need Water to be Effective

What is great about these gels is that they are fast acting, and don't need to be consumed with water in order to be effective. You will want to stay hydrated while exercising, but this is a given no matter what you are doing. However, it is a nice feature to not need to consume water right at the time of having this sport gel, as you do need to with a lot of other products.

Features and Specifications

Tropical flavored
One package contains 6 gel sachets
Contains 36 grams of carbohydrates

Price/Value

These are fairly expensive sport gels, and one box will only get you 6 packs. However, it is still similarly priced to other gels on this list, and is a pretty good value for the money considering you are getting a fast acting gel that doesn't have to be consumed with water.
Fast acting sport gel
Tropical flavor makes this gel easy to consume
Contains a high amount of carbs
Doesn't have to be consumed with water
Elevated price point, especially considering only 6 come per box
Does not contain any other major fueling ingredients
Benefits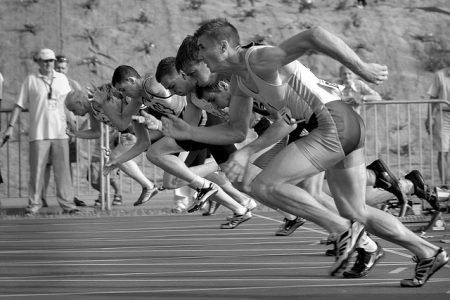 There are a ton of various uses and benefits of sports gels. Before you simply dive into the world of sports gels, you should most certainly be aware of how they work and how they may potentially affect your body.
To start, your body utilizes two primary fuel sources that are used to feed the muscles in your body when you are running or conducting a super strenuous workout, these fuel sources are of course, fat and carbohydrates. Fat is a notable largely abundant resource, however it is broken down into usable energy quite slowly, which makes it an ineffective fuel source when you are running anything faster than roughly 60-70% of your VO2max (which is about the equivalent to your aerobic threshold or a marathon pace). With that being said, your body heavily relies on carbohydrate as its primary fuel source when it comes to racing.
From a general standpoint, the faster you run, the greater the percentage how much of your fuel will come from carbohydrates. The issue with carbohydrates as a reliable fuel source is that our bodies can only store a very limited amount within our muscles. even if you load up on carbs. One can typically store about 90 minutes of muscle glycogen when you are running at a half marathon pace and about 2 hours worth when you are running at a marathon pace.
With that being said, if you just are not an elite athlete, you will find yourself running out of muscle glycogen way far before you even cross the finish line.
Additionally, sports gels are crafted to replenish your body's carbohydrate stores of which are depleted when you are running. Unfortunately, energy gels simply do not provide your body with a simple one-to-one replacement, due to the fact that the glycogen that we ingest from sports gels does not always make its way to the working muscles of our body. Which in turn leads us to the question of, why should you even bother using them?
As carbohydrates are stored in both your muscles and your blood, than your performance on race day significantly relies upon using glycogen that is stored within your muscles. In order for glycogen to make its way to your muscles, it has to first and foremost be digested into your system, then make its way through your body's intestinal wall, and finally it must be absorbed by the muscles in your body. This entire process takes a good deal of time and interestingly is not very efficient overall.
Like the vast majority of virtually each and every outlet of running and hardcore workouts, the timing of when you should take a sports gel varies from person to person. Every runner will absorb and process carbohydrates at different rates. While some athletes can feel the effects within as little as three minutes, others may take upwards of 15 minutes or more.
Useful Usage Tips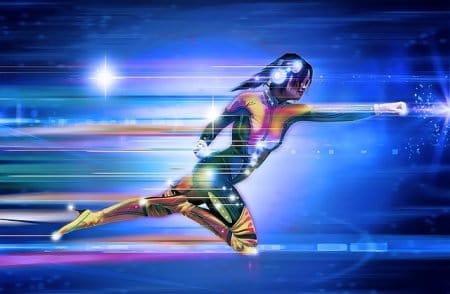 Absorption rates have to do with how well your stomach reacts to the sports gel. When running hard, your body often diverts blood away from the digestive tract to assist your legs in continuing to keep moving forward, as your body will naturally conserve its natural resources. At certain times, however, your body will begin to shut your stomach down entirely while other times it simply just slows down. This in particular is why it is not really common to see runners throw up fluids or sports gels right after ingesting them late in the race or workout. That in particular is why many runners seek to take their power gel quite early in the race. By taking the gels early, your body shouldn't be under great duress and you have a better chance of processing the sugars faster and without stomach issues. It is highly suggested that you take your first gel somewhere in between a 45-60 minute duration, depending on how well you typically react to sports gels during training and events.
As previously noted, it is all too possible for your stomach to shut down during the latter half of your race. If this occurs to your body and you have found yourself unable to take energy gels later in the race, a good tip is to simply try and consume only a small portion of the sports gel, however in closer intervals. A good example is to consume 1/4 of the packet every 20 minutes. This will allow you the capability of being able to still consume all of the energy that you are needing, however you will be able to give your stomach a significantly better chance at being able to properly digest the gel free and clear of getting sick.
Yet another good and super important tip is to always be sure to take your sports gels with water; never alone or with a sports or energy drink. With no water in your system, sports gels can take far longer to digest and absorb into your body's bloodstream. If you take the sports gel with a sports or energy drink, you in turn run the risk of ingesting way too much simple sugar at one time. In fact, when taken together, a sports gel and energy or sports drink could in turn deliver upwards of 60 grams of pure sugar.
Sports gels provide a concentrated source of pure energy while additionally making it significantly easier to replace energy stores that are lost while you are training or racing. The vast majority of sports gels are in turn based upon maltodextrin which directly gives off glucose to your blood stream thus giving you an easily absorbed form of carbohydrate. To sum it up, sports gels are effectively concentrated energy drinks. Which means that they need to be diluted with some pure water, due to the fact that your body needs water to digest carbohydrate, otherwise, you will more than likely find yourself becoming entirely dehydrated.
How to choose the best products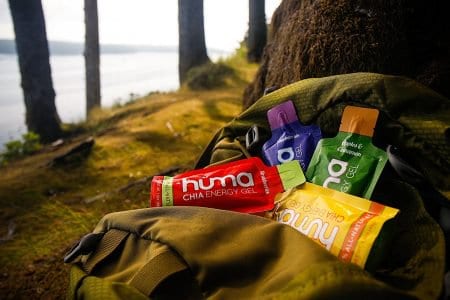 When it comes to choosing the best sports gel for your needs and desires, it is plain and simply always advisable to review the manufacturer's recommended suggestions; particularly when it comes to how many you sports gels you seek to or should consume, safely and effectively. Typically, you can consume 1 gram of carbohydrate per Kg of body weight each hour. Meaning that a 70Kg runner can absorb 70 grams of carbohydrate in an hour. A good rule of thumb to consider is that a sports gel each hour of your race can be an really good way of meeting your carbohydrate needs. However, this also depends upon if you are also taking on energy drinks as well. For example, if you consume 40 grams of carbohydrate from a 500 ml energy drink and one additional sports gel of 25 grams will take upwards of the 70g aim.
It should of course be noted that there is always a limit as to how many carbohydrates that your body can absorb. In fact, if you consume too many sports gels, you simply will not be able to absorb all of the entire amount of energy, however just sure that you take care to not have a stomach full of energy gel (which is not such a pleasant feeling, especially during a workout). So with keeping that in mind, be sure to consider that it is more often than not, sometimes a good idea to just take 1 to 2 sports gels for an emergency energy gain as you are coming to the end of a significantly long run or workout. If you are concerned with carrying the sports gels, you can take a sports gel in a waist pouch or a small carrier, and only use them when they needed.
Criteria for Evaluation
We always put so much time into research before purchasing even the smallest things. We spend our time "googling" the best apps or the best make up out there before we buy it then why take things you out into your body so lightly? Extra effort should go into researching foods and other supplemental nutrition that affects our bodies. The same applies to vitamins and minerals that we consume. How can we eat a manufactured product if we don't know about its certifications, how other people experienced it or even its safety profile?
It is for this reason that we have designed this list to not only shorten the time you spend researching a particular product but also provide you with a one stop shop for products that actually do what they say. How can we say these products are good? It is because of the extensive research and background check we do on your behalf.
Product Testing
It is impossible to deduce what a product does without testing it. We test to check if the claims on the product actually stand strong or are just mere claims without a backbone. For example, when it comes down to sports gels like GU Original Sports Nutrition Energy Gel that claim that ingredients give you long lasting energy or even PowerBar Performance Energy Power Gel that claims that the ingredients help rehydrate must be tested. It was claims like these that were kept in mind during the product testing phase.
User Reviews and Ratings
In the process of proper background research, an essential part is the customer reviews and ratings that each product gets. One of the crucial reasons that reviews are essential to any decision is because the real effect of a product can be judged when a significant group of people use the product. Every human reacts to any product differently; a uniqueness that we are born with. Hence, just one person using and testing the product is not enough. It is then the reviews and ratings of hundreds of people regarding any product come into play. It represents a larger pool of people. Also, with the multitude of products available online, it can be a tough job to narrow down to the best products.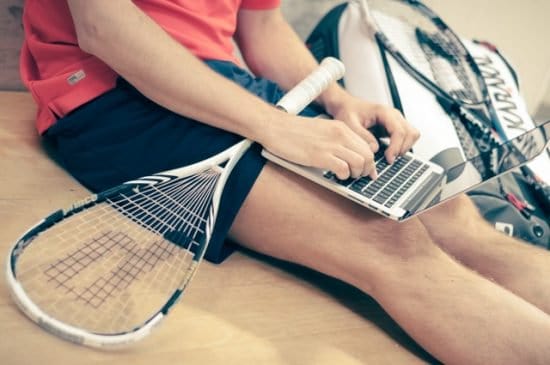 To be able to narrow down to the best products, we not only viewed the reviews and ratings by customers but also took into consideration their comments when listing the pros and cons that helped organize and make clear the attributes and negatives of each product. Breaking the lists down into "all natural and certified organic or chew format is contained and easy to transport" in comparison to cons like "does not contain any protein or slightly elevated price point" are just some of the examples of how our evaluation techniques work.
Potential for side effects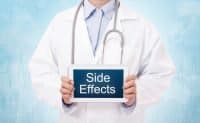 Supplements and vitamins are specifically designed to be safe for human consumption, however, there is always a certain aspect to consider. Everyone's body reacts differently to various medications and same applies to supplements or vitamins or other useful items. Certain side effects may be experiences. Our research, however, helps us narrow down to products that are not only least harmful but also have the fewest side effects.
Some of the side effects of sports gels may be stomach runs, digestion issues, anxiety and palpitations (due to too many stimulants in the gel). If you do start to take sports gels and experience that these side effects get worse, it is advised to stop using the supplements and visit the doctor.
Manufacturers Reputation
While making the complete list for some of the best sports gels, another important factor that is taken into deliberation is how well known and well received a particular brand is. It is of utmost importance to make sure that brands that have the best reputation as well as the best products are included in the lists. Brands like GU Original Sports Nutrition, CLIF SHOT, Huma PowerBar Performance, Clif Bar, Huma PLUS, PowerBar Performance Energy Blasts, Vega Sport, Pacific Health Food, SiS GO Isotonic are some of the most reputable and good quality products out there and have hence been included in these lists.
Safety of the Supplement
Dietary supplements are some of the safest things products one can use for their body. This is because they are specifically designed for human use. Taking them as a supplementary dose is just to give the body that boost of energy during workouts or training.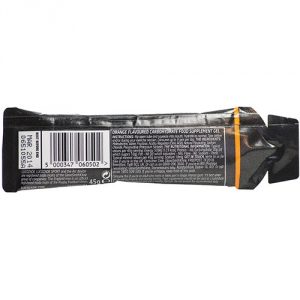 All the products mentioned in this list are safe to use since they come from reputable manufacturers who produce them in certified conditions. Brands like Pacific Health Food are all natural by claim which ensures the safety of the user. Unless you have any allergies or dietary restrictions, these products should fit you well. However, as a protective measure, it is always best to consult a doctor or your trainer before starting a new regimen.
Ingredients and their Effectiveness
Sports gels or even energy gels consist of certain ingredients that give a boost of energy and stamina required during training or workouts. They contain various energy sources like blends of sugars, glucose syrup and other flavor inducing components. Because of the sugar contents, sports or energy bars are not suitable for diabetics unless they are specifically designed for them. Binding and flavor agents like calcium phosphate, magnesium sulfate, citric acid, natural flavors are also included. Please view the provided link for each product to get a comprehensive look at the ingredients of the product.
One of the main difference between various brands of sports or endurance gels is the formulation that it is made of. For example, quite a few sports gels come in the form of chewable bars or drinkable gels. Most of the chews do consist if gelatin. Vegetarians or vegans may want to keep a look out for items such as these. For those people who are looking to purchase their sports gels, it is a good idea to study the benefits of taking them (see below).
FAQ's
Q. What are the different types of sports gels?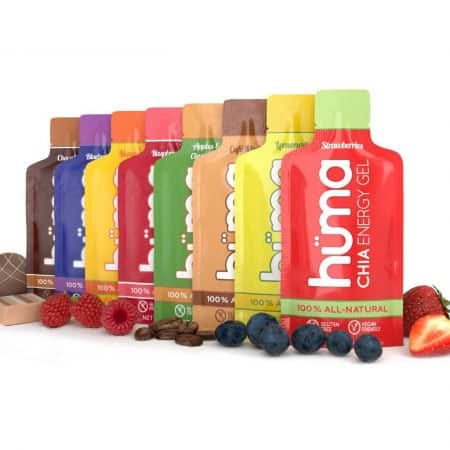 There are a couple of variations of sports gels that one may opt to consider consuming prior to training, events, marathons or any other specific sport or physical event that is sure to help you reap the benefits of your next physical event.
Isotonic Energy Gels: The first one that you may seek to consider is a type that is called "Isotonic Energy Gels". Isotonic energy gels are gels in which have already been previously mixed to the proper water to electrolyte ratio. Which in other words means that you do not need to consume additional water. These are perfect if you are concerned with receiving the proper balance of electrolytes to water concentration. Isotonic energy gels are a great option for providing you with all of the energy that your body desires while also assisting your body with all of the optimal hydration that your body requires. Unfortunately, these options are a bit bulkier to carry around with you. However, they do provide you with convenience of having to carry both water and gels at the same time.
Glucose/Fructose 2:1: The next type of energy gel is referred to as "Glucose/Fructose 2:1". There have been countless studies that have gone on to show that a 2:1 ratio combination of glucose and fructose can lead to a much higher uptake in carbohydrates than simply relying on glucose alone. Glucose has quite a high GI Index which of course increases your blood sugar levels instantly; while fructose has a lower GI Index and is known to raise your sugar levels at a more gradual rate. Overall, this unique combination can be a very good option for long distance runners and others who may find that they struggle to take in enough carbohydrates throughout their races.
Caffeine: There are even some energy gels that include caffeine. There have been quite a few studies in which suggest that ingesting caffeinated substances can in turn boost your overall performance, however this can greatly vary from person to person. During long distance races, many runners prefer to take a caffeine energy gel closer to the end of the race when they start to become tired. There have even been certain studies in which have suggested that caffeine is far less effective in hotter weather due to the fact that it can lead to dehydration. Caffeine additionally acts as a diuretic which may lead to you having to take a bathroom break in the middle of your race, which is yet another reason to save the gel for later in the race.
Q. How do sports gels work?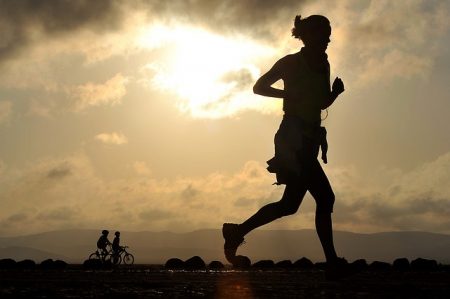 This can pretty easily be summed up. To start, energy gels assist your body in replenishing the glycogen and calories that you are in turn burning when your body is training in a strenuous manner. It should of course be noted that sports gels are most certainly not a quick fix, go to option to suit every individual athlete's needs as a simple replacement solution. One should always be aware and consider the proper timing and frequency as these are strategic factors that can assist your body in avoiding a complete crash.
Q. When should you consume them?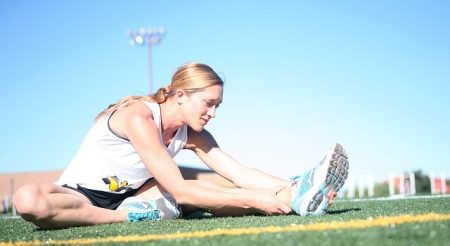 Sports gels should be consumed just prior to or during the start of your strenuous physical fitness routine or race. Sports gels begin to work by very quickly beginning to raise your levels of blood sugar. If, at the time of consuming the sports gel, you are not working out, your body will in turn simply release insulin and thus will convert it into longer term stores of glycogen, which actually can lead to significantly lower blood sugar levels. With keeping that in mind, you must consider that if you take sports gels 1 to 2 hours before your strenuous activity, you may actually feel significantly more tired at the start of your workout. However, once you start the workout, your body begins to use up all of the glucose that is released which is precisely why it is not advisable to take sports gels more than 10 minutes prior to your standard warm-up routine.
Q. How often should you take sports gels during a race?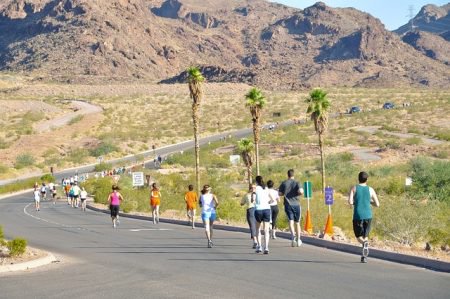 It should be noted that the speed at which your body is capable of completely digesting and processing sports gels plays an essential role in how often you will want to take them during a race. Due to the fact that your body's natural digestion process is slowed down or even halted means the further that you will get into the race. You must be sure to take extra precautions when taking energy gels as you take care in ensuring that you do not bombard your stomach.
With keeping this in mind, the suggested wait duration of time is approximately 45 to 60 minutes in between gels prior to taking another one. In fact, the vast majority of runners should stick closer to the 60 minute mark of time, particularly if they have a sensitive stomach. There is also another reason to wait at least 45 to 60 minutes in between consuming sport gels. The reason being that you do not want to increase too much simple sugar into your bloodstream at one time. This is because, the simple sugars from the sports gels are the first sugars to be absorbed into your bloodstream as glucose. This sugar will continue to stay in your bloodstream until it is completely absorbed by your body's working muscles or other working organs. If you continue to pump and load sugar into your bloodstream, you will find yourself feeling incredibly sick from too much sugar.
Something else that you may seek to consider is that your digestive track is fully trainable similar to the vast majority of virtually each and every other part of your body.
Decision Time
There you have it! The 10 best options for sport gels on the market today. When you go to make your decision, there are several things to keep in mind. First off, decide if you want an actual gel, or if you prefer having something in a more solid format. If you want the non-gel format, go with the PowerBar chews or Clif Bloks.
Next, keep in mind which ingredients you want to focus on- as some gels only focus on carbohydrates, while others have a variety of ingredients, including calories, sugars, potassium, calcium, amino acids, electrolytes,  zinc and more. Finally, decide whether or not you wish your gel to contain caffeine. Many give you the option to choose between caffeine and caffeine free options, although if you strictly do not want caffeine, SiS Go or Vega Sport will be great options for you.
Subscribe to our Newsletter