Best Fiber Supplements Reviewed and Rated
Disclosure: We use affiliate links and may receive a small commission on purchases.
If there's one word in the health industry that makes people cringe, it's fiber. Though the word itself contains such a negative connotation, the benefits and positives associated with this nutrient is so vital to our everyday life.
Maintaining an appropriate level of fiber in our nutritional intake is so overlooked and just, plain, forgotten. It's one of those nutrients where we just sort of, assume that we are getting enough of it and go on about our day without a second glance.
News to the world: we are NOT getting enough fiber. Yes, the cereal commercials are so spot on. Get your veggies, get your fruits, your calcium so your bones can carry you all day long, your iron, take care of this, lower that. There's only so much we can do in a day!
Our Top 3 Picks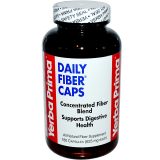 Yerba Prima Fiber Caps

Our rating
Price:

See Here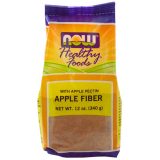 Now Foods, Apple Fiber

Our rating
Price:

See Here

Garden of Life, RAW Fiber...

Our rating
Price:

See Here

Not only do we have to care for ourselves, we have to take care of others as well! Working moms, working dads, grocery shopping, picking up kids, chauffeuring them to piano lessons, soccer practice, study groups. And here I'm trying to tell you about fiber. FIBER. But bottom line is, there are tons of surveys, experiments and research done, most of the conclusions form around the same data, that only around FIVE percent of the population gets enough fiber.
Just a side note. The stigma of taking supplements that most people succumb to, is that they think that just because they are taking this vitamin or that form of nutrient, they can eat whatever they want. It's not that simple. Just because you take a supplement, does not mean you can slack on your diet. You need natural nutrients from foods to pair with or maybe even kick start the supplements to complete your lifestyle of healthy living. So don't try and wash down these supplements with a Coca-Cola/Mountain Dew slushie from 7/11 every time.
You will find more information on how to take fiber supplements and the Benefits of these in the second part of our guide.
10 Best Fiber Supplements
1. Yerba Prima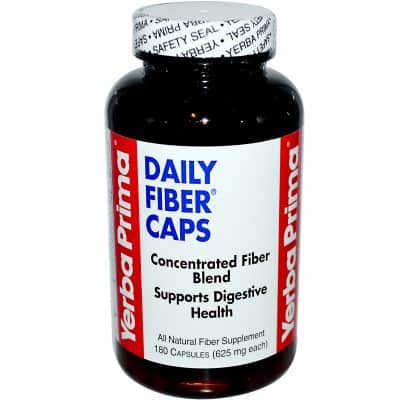 Our number one on our best fiber supplements list is by Yerba Prima! Also created from a balance between insoluble and soluble, this fiber actually contains all five available different fiber types!


Expand to see more
Yerba Prima capsules are always mixed with the most pure and natural ingredients that will help your body function in its most proper and quick way.

Unlike some of the powders on this list, the convenience of capsule forms improve and facilitate an easier morning.

In other words, they are easy to take, easy on the wallet, and easy on your system!
Pure and natural ingredients
Inexpensive
Capsules instead of powder
2. Now Foods Apple Fiber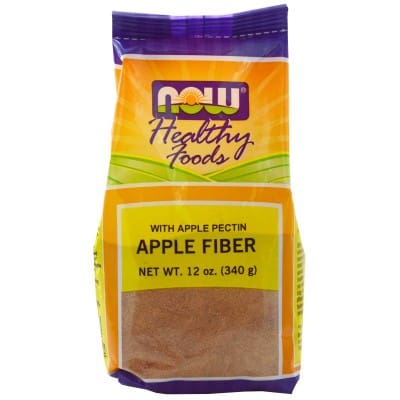 Now Foods pulls itself out in front of the rest with their Apple Fiber.

This rich tasting fiber is infused with the taste of a variety of apples, including: Jonathan, Red Delicious and Rome!
Expand to see more
This particular fiber is one part soluble and three parts insoluble. Basically, try this supplement and you could drink apple pie every morning and have it actually be healthy for you!

It keeps you feeling full until lunch time and is a great addition to your breakfast!
3. Garden of Life
This fiber by Garden Life is recommended from USDA Organic, is Non-GMO Certified and also certified by the QAI. Though it is a pricier option, it isn't without a great profile to back up the cause.


Expand to see more
This Beyond Organic Fiber is vegan with FIFTEEN different types of raw organic superfoods blended into its ingredients. These powerful probiotics include a ton of omega-3 (from flax and chia seeds also built into the formula). Talk about getting the farthest for your dollar—you get three types of health supplements in one punch of fiber!

This fiber makes you feel full for hours and kicks in your bowel movements almost immediately after consuming.
Certified organic
Suitable for vegetarians and vegans
Containts omega-3
4. Jarrow Formulas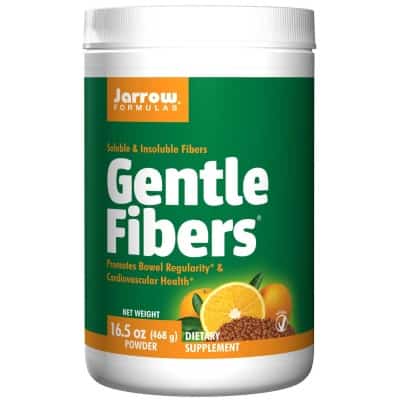 Landing at number four on our list, Jarrow Formulas nails the recipe and price for a great soluble and insoluble fiber supplement. This mix promotes cardiovascular health, boosts your immune system, and overall (and most importantly) is great for digestion.


Expand to see more
Among so many other things it does, this formula promotes good bacteria growth to level your pH balances, betters your cholesterol metabolism and improves the function and ability of your digestive system. Most customers love the slight orange flavor and how easy it is on the stomach.

For just under ten dollars, Jarrow Formulas helps you maintain the inside of your intestines while not emptying the inside of your wallet.
Suitable for those who have cardiovascular issues
Boosts immune system
Great for your digestive system
May not suit everyone's taste
5. Healthy Origins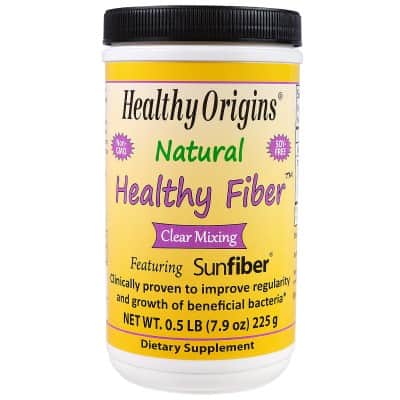 The Natural Healthy Fiber from Healthy Origins is the "free" option you need to make your fiber experience bearable.


Expand to see more
Just as it poses in its title, it is soy-free, grit and taste-free, and is also backed as a non-GMO.

This option also breaks our top five list because it is a great natural fiber supplement for vegetarians and vegans.

It is known to be gentle and smooth on your system, yet packs the power needed to do what needs to be done.
Soy free
Suitable for vegetarians and vegans
Texture is not gritty
6. Manitoba Harvest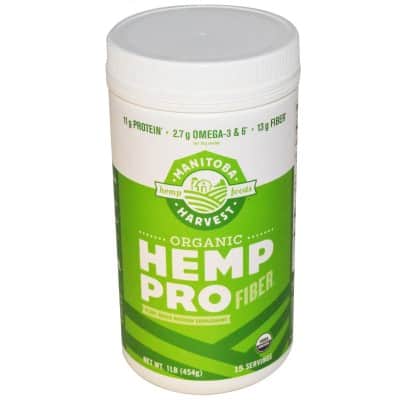 Though a bit pricier than other options on the list, there are plenty of reasons that will make this fiber worth your money.


Expand to see more
First, it is one of the first fibers that is officially certified as a vegan product. Not to mention, it has all the credentials you're looking for when comparing to the other fibers– USDA Organic, Non GMO, etc. It also is kosher and a plant based supplement.

The detox effect and sensation of this product is worth the price, with a mild to none "nutty flavor", the texture of the Hemp powder pushes it high on our list.
Suitable for vegetarians and vegans
Certified organic
Kosher plant based supplement
May not suit everyone's taste
7. Garden of Life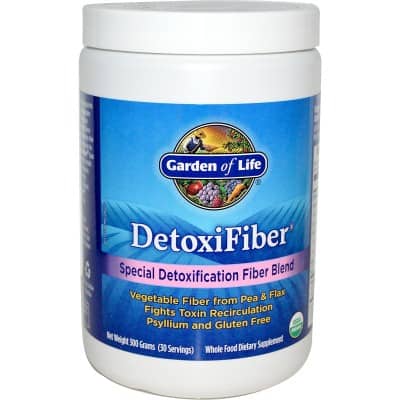 The Garden of Life has mixed a special blend for this new fiber supplement product. It is a vegetable fiber (vegetarian safe) made from a mixture of pea and flax, created and certified by USDA Organic and QAI.


Expand to see more
The detoxication blend is also psyllium and gluten free, putting it at number seven on our list. This DetoxiFiber has been perfected to be highly functional at absorption when the body is trying to remove environmental toxins from your body completely.

The DetoxiFiber is gentle on the stomach and pairs well with a cleansing kit called "Perfect Cleanse" by Garden of Life.
Suitable for vegetarians
Organic
Gluten free
8. Now Foods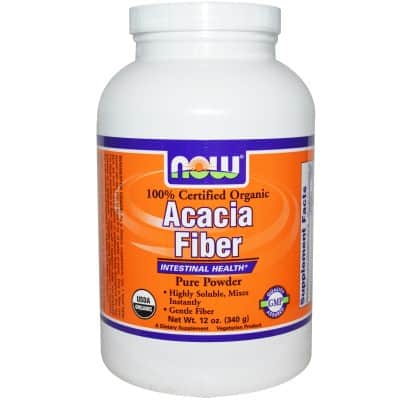 Not a stranger to our top ten lists, Now Foods is at it again with their Organic Acacia Fiber powder. This type of fiber is also completely backed by the USDA, GMP, and is certified organic by the Quality Assurance International.


Expand to see more
This soluble fiber helps with intestinal regularity and the health of your intestine in general. Unlike most of the other powders that have already been listed, it mixes almost instantly. And for those looking for the extra kicker, it is a vegetarian product.

Known to come with no side effects and be gentle on the body, Now Foods has hit another home run with their product.
Certified as organic
Helps with digestive problems
Suitable for vegetarians
The taste may be too strong for some
9. Renew Life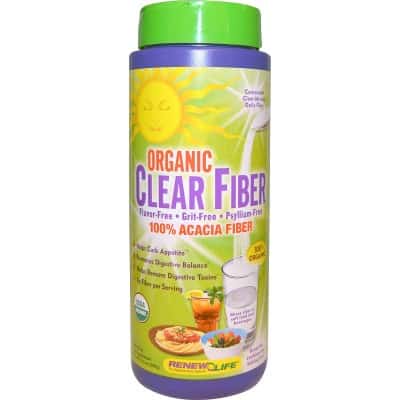 Straight on the label, this fiber by Renew Life gives you exactly what you are looking for, you health nuts out there! The Organic Clear Fiber is 100 percent organic and acacia fiber. It also has all the credibility you want in anything extra you put into your body. USDA Organic, Gluten-Free, Psyllium, grit and flavor free, this fiber supplement promotes a balance for your digestion.


Expand to see more
From the Digestive Care Experts, the clear fiber is a supplement that you can add to your cooking or baking that will curb your appetite to make you feel full faster!

It is a dynamic product that helps you feel clean afterwards and really gets done what you need done.
100% organic
Blances your digestion
Gluten free
10. Nutricology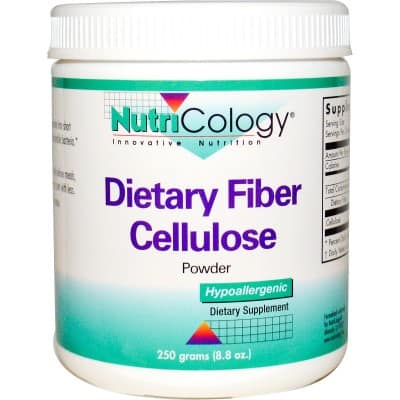 If you're looking for a fiber that doesn't cause bloating or abdominal pressure, Nutricology has one of the most innovative recipes and designs on the market. This cellulose powder is a rich source of insoluble fiber which means that it doesn't negatively raise your cholesterol levels or give in to the nasty bacteria.


Expand to see more
The ratio that this brand provides of insoluble fiber to soluble fiber is actually higher than psyllium. So that means that your energy levels will rise and your undigested food will be good to go!

Nutricology has created a powder that is gentle enough on the stomach but gets the job done that needs to be done.
Does not cause bloating
Keeps you cholesterol levels in check
Energy booster
Benefits
Fiber, a word we have heard from our school days. It was always stressed upon as an important food group, and rightfully so. Fiber makes an essential part of our diet but sometimes due to dietary restrictions, allergies or even simple things like not liking certain foods, we may decrease our intake and in turn the body is left wanting. Below is a thorough analysis of the benefits and importance of fiber and why the body should be given sufficient levels of it. In fact, studies show that adults require about 20 to 30gms of fiber a day but most adults don't even consume half of it.
Benefits
of Fiber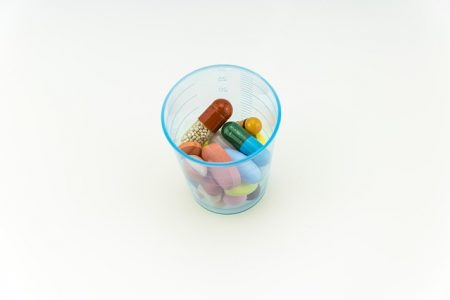 Before we divulge into the benefits of fiber supplements, it is important to know what kind of fiber supplements are available out there. Extracted natural fibers, which can come from natural sources, even possibly in the lab plants).
You will also see a lot of different terminologies when you look into fibers. Terms like dietary fibers, soluble fibers, and insoluble fibers and usually thrown around and can cause a bit of confusion. Dietary fibers are the indigestible portions of food derived from plants. For example, when you eat an orange, the white, feathery part on the outside is referred to as a dietary fiber and on consumption will just pass out of the body. Soluble fibers and a segment of dietary fibers which are soluble, i.e. dissolve in water and are fermented in the colon into gases and other byproducts. It slows down the rate at which the stomach is emptied and causes a feeling of "fullness" in the body (see below). Insoluble fibers are the second sub-section of dietary fibers. As the name indicates, they are not soluble and provide bulking. This means that they absorb water as they move through the digestive system and help ease problems like constipation.
So how can fibers benefit you?
Blood Sugar control
A surprising attribute of fiber than many people are not aware of. Soluble fiber helps to slow down the bodies' breakdown of carbohydrates and the eventual absorption of sugar which over all helps reduce blood sugar. This makes fiber a key ingredient in the diet of people suffering from Diabetes. This also means that diabetics also need to adjust their medication dosage once they do start ingesting fiber.
Heart Health
Another interesting benefit that does not usually pop up when one talks of fibers. Various studies conducted have indicated that the more fiber one consumes the lower the chances of them experiencing heart disease.
Constipation Relief
This is probably the most obvious one. The intake of psyllium fiber has been used to gain relief from constipation for a long time now. Psyllium has been researched extensively for helping to treat constipation along with it having also been noted to increase the frequency of bowel movements by at least one or two per week per week, as indicated by various sources.
Lowering "bad" LDL cholesterol
Out of all the types of fiber, the psyllium fiber is the only one that has shown effects when it comes to cholesterol. The intake of psyllium fiber has shown a decrease in "bad" cholesterol while also reducing the level of smaller LDL articles which eventually clog and cause arterial damage.
Weight control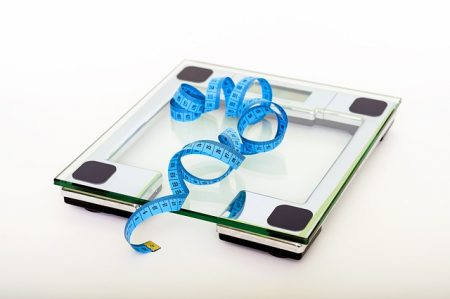 The intake of fiber usually gives a feeling of "fullness" that is especially associated with the consumption of psyllium fiber. This feeling over all helps in the decreased consumption of food and the overall reduction in body weight. This type of weight control is most often seen with athletes and body builders who watch their calorie intake and also consume fibers. They see excellent results when it comes to weight loss with fiber supplements.
Usage Recommendations
When it comes to fibers, it is usually recommended to consult a doctor or pharmacist before incorporating fibers to one's diet but there are recommended levels that one can consume. There is no specific time to take fiber supplements but it is always recommended to stay especially hydrated while taking fiber supplements, about 8 ounces of water a day. Sources recommend 14gms of fiber for every 1000 calories that you consume. There are also varying recommendations for how much fiber one should consume based upon their gender and age. Men are advised to take 30 to 38 grams a day, while women are recommended 25 grams a day for ages between 18 and 50 years old and 21 grams a day for women above the age of 51 years.
Some Precautions and General Information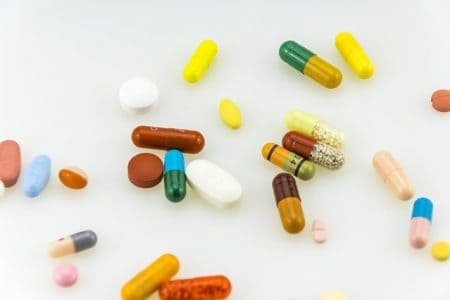 Precautions
Fiber supplements, in general, require some care. If you are already on medication, it is advisable to consult a doctor before incorporating fiber supplement to your daily routine. A reason for this is that fibers slow down digestion which affects the way your medication may be absorbed. A general guideline to remember is to take your medication either an hour before your take fiber supplements or you may take your medication about four hours after you ingested fiber supplements.
They may also cause some drug interactions so it is recommended to talk to your pharmacist before starting fiber supplements if you are on other medications. While fiber is generally safe to use, it is always a real possibility for people to experience side effects. Some of the common side effects are described under Criteria for Evaluation.
General Information
There are lots of brands in the market that sell all types of fiber supplements. Choosing the right brand for you is very important (please read below about the criteria we set when recommending products).
In inclusion to taking these supplements, it is always recommended to try and incorporate as much natural source of fiber as possible in one's diet. Foods such as berries, chia seeds,  onions, sweet potatoes are all good sources of fiber. Nuts like psyllium seed husk, flax seeds, and almonds are all great too. Interestingly, some beans are good sources like green beans, while cauliflower and peas also pack fibers.
Criteria for Evaluation
It is not easy to take on the responsibility of recommending products to people who are looking to improve their quality of life. The term responsibility is used because it is an undertaking that is not done lightly and people invest a certain level of trust in these recommendations. This is something we take quite seriously at this blog and for this reason, products go through rigorous sets of evaluation criteria. Only if they pass do they make it to the top ten list of recommendations. What do we test for? Let's find out.
Product Testing
Before anything is written or said a bunch of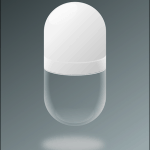 products are randomly selected to go through the "product testing" phase.
As the name indicates, the products are put to test one by one to see how truly effective it is and if the brand's claims are truthful. In other words, products come to the market with various claims and in this phase, we test to see if those claims stand true. For example, Manitoba Harvest, Organic Hemp Pro Fiber claims that the product is "kosher" and is a plant based product. We take our time to make sure the claims of the brand are true and tested.

User Ratings
So, what do we look for in user reviews and ratings? With each product, we look for the positive and negative reviews associated with any product. We also see what the general consensus is about and product and then form our pros and cons list. We form this list by breaking down points for each product into attribute that are desirable, like suitable for vegetarians or certified organic and more against negative pointers like overwhelming taste or attributes like does not dissolve easily.
Side Effects
Even though our specialists scour for products which are the safest for the users, it can still be possible to experience some specific side effects depending on your body and possible allergies you may have. Even fiber supplements can have side effects like bloating, cramping, and gas. Rarely chest pain, vomiting, difficulty to breath or swallow  are also seen. Allergies are incredibly rare in fiber supplements however, if rash, itching/swelling (especially of the face/tongue/throat), severe dizziness, trouble breathing are experienced, please see a doctor immediately.
Manufacturers Reputation
While a lot of websites online recommend any product without consideration, we go as far as looking into manufacturer's reputation before making any recommendations. It is important for us to consider how well known a brand is and what is it's reputation. We search for brands that are known for providing the customers with only the best and most effective ingredients. Brands like Yerba Prima, Now Foods, Garden of Life, , Jarrow Formulas, Healthy Origins, Manitoba Harvest, Garden of Life, Now Foods, Renew Life, Nutricology are some of the most reputable and good quality products out there and have hence been included in these lists.
Ingredient
s and Their
Effectiveness
Since fiber is naturally produced in edible foods, even lab produced fiber is considered relatively safe. Most products in the market usually only carry fiber as their ingredient (possibly of different sources) but many products may also carry other beneficial ingredients like calcium or even protein. Please see the link for each product to get a complete look of the ingredients of the product.

Soluble or Insoluble?
Soluble and Insoluble Fiber

The two main types of fiber that can be included in your diet, these are of course, insoluble fiber and soluble fiber supplements and these two variations of supplements tend to work in and for your body in varying ways. With keeping that in mind, many people commonly tend to question which type of fiber supplement is the best for their individual needs. The truth of the matter is that a healthy combining of the two types of fiber should, in fact, be an essential aspect of a balanced and healthy diet to ensure that you are keeping your gut entirely healthy. And best of all, while there are a number of highly invaluable fiber supplements that can be incorporated into your healthy living routine, there are also a ton of great foods that contain fiber that provide you with both forms of fiber. Here, are the two types of fiber and what some of the best foods that contain them are:

Insoluble fiber: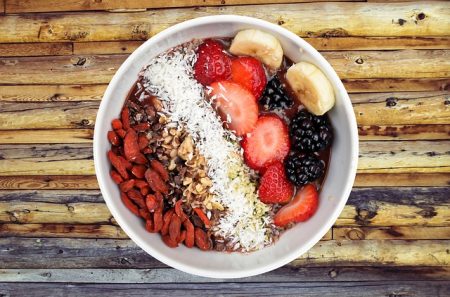 Insoluble fiber is a form of fiber that won't dissolve in water. Insoluble fiber passes through your digestive system and remains for the most part completely unchanged. Insoluble fiber acts similar to sponges that quickly absorbs water, while also adding bulk to your body's stools. It also permits waste in your body to quickly pass through your bowels far quicker, which assists in preventing constipation along with other health conditions like hemorrhoids.
This form of fiber can be found in:

The skin and pith of veggies and fruits

Bran

Nuts

Corn

Wheat 

and whole grains
Soluble fiber: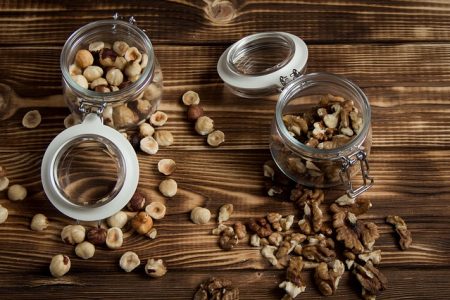 Soluble fiber is a form of fiber that can, in fact, dissolve within water and breaks down via natural germs and bacteria within your bowels. Soluble fiber can soften your stools while also making them larger, which indicates that they are pass through your body with ease. When soluble fiber mixes with water, the fiber begins to form a gelatenous substance in your stomach. This gel in turn will start to bind with the excess cholesterol in your body so that it can't absorb within your body, which assists in reducing the overall risk of the development a number of health related issues. 
Soluble fiber can  found in:

Barley

Psyllium 

Seeds
Oats

Nuts 

Fruits

Veggies
Legumes
There are a number of high-fiber foods that you can incorporate into your diet in addition to taking a supplement.
Including, but not limited to: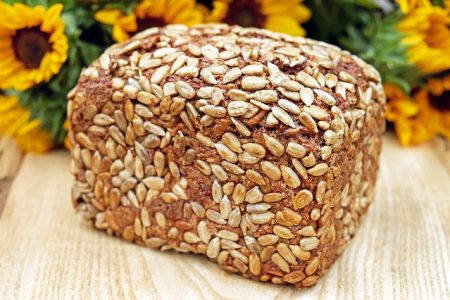 Whole wheat flour, biscuits, and bread

Whole grain breakfast cereals

Brown rice

Whole wheat pasta

Fruit 

Veggies
If you are in the market for incorporating fiber supplements into your daily diet, you may seek to speak with your doctor or healthcare provider first and foremost. Particularly if you have previously been told by a doctor or healthcare provider to consume additional fiber supplements, or if you have bowel issues or constipation.
About Psyllium Fiber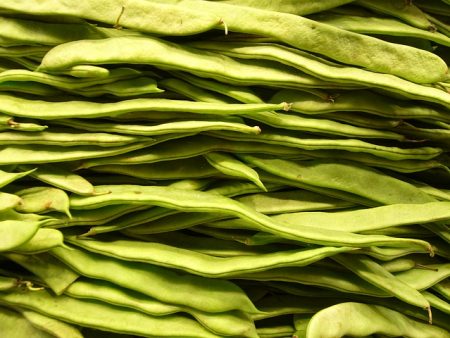 As you increase your regular fiber intake you should be sure that you are getting plenty of soluble fiber. Many of these dietary sources of soluble fiber can include, but are certainly not limited to oats, psyllium, nuts and seeds, some fruit and vegetables and pectins. One fiber supplement in particular called psyllium powder is also available from pharmacies and health food shops, and is a powerhouse when it comes to incorporating extra fiber into your daily health routine. In our reviews above you will find excellent options containing this amazing fiber. Other options are psyllium free for those who find this fiber too heavy on their stomach.
Psyllium powder is a highly common type of fiber that is comprised from the husk of the seeds of a Plantago ovata plant. It is often referred to as ispaghula. While psyllium powder is most commonly regarded for its laxative effects, there has been a significant amount of research that has gone on to indicate that consuming psyllium powder is highly beneficial for the human body, including helping to aid issues of which are related to the pancreas and the heart.
Aside from simply promoting bowel regularity and also managing certain chronic conditions, psyllium powder has even been noted to boast softening of the stool, which can most certainly be incredibly helpful when dealing with shorter term issues, like constipation. Psyllium can be super helpful in preventing certain complications that are due to constipation, like anal fissures and hemorrhoids. Psyllium is most commonly taken in its standard powder or a wafer form. It can even be found in capsules, granules, and in liquid form for easier consumption. If you are seeking to start taking psyllium powder, be sure to always follow the directions on the brand's packaging, and keep in mind that one of the key components of psyllium powder's work in your lower intestine is in its ability to soak up liquid, so be extra sure that you drink plenty of water every day.
FAQs
Q. What are fiber supplements?
Fiber supplements (also commonly referred to as bulk-forming laxatives) are accessible without needing a prescription from your healthcare provider. They are perfect when it comes to assisting your body in increasing its overall consumption of fiber. In fact, the vast majority of fiber supplements mainly are comprised of all natural polysaccharides (such as psyllium) as well as semisynthetic or synthetic polysaccharides (methyl cellulose and calcium polycarbophil, most notably). There are of course a really great number that are highly regarded as being traditionally used in order to aid laxation.

Q. Why is fiber important?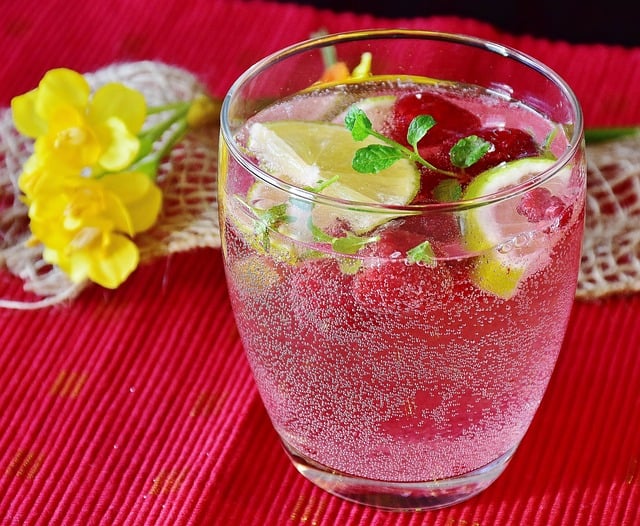 The stools of your body, tend to be far softer and significantly easier to pass if you consume enough fiber and you drink plenty of fluids throughout the day. On average, one should in turn be  aiming to eat upwards of at least 32 grams of fiber per day. Do not let this number alarm you however, as maintaining a fiber-filled diet is actually quite easy to do. In fact, a diet with plenty of fiber has a ton of benefits.
For instance, a high fiber diet will assist your body in preventing and treating constipation; while also it will assist you in preventing certain bowel conditions.  Additionally, high fiber diets can also assist you to lose and even control your weight, due to the fact that fiber is filling, yet it does not have any calories and is not digested into your body. 

There are also even more incredible benefits to maintaining high-fiber diets, such as having been shown to improve the overall population of helpful germs and bacteria within your gut, that are most commonly referred to as the microbiome. This is important due to the fact that an unhealthy microbiome has been closely linked to a number of certain conditions, and not even just those of the gut like bowel cancer. But, it has even been linked to your body's entire immune system, and even diabetes, mental health, inflammation and obesity. While of course our understanding of the complete role of the microbiome in terms of our overall health and well-being is only at the beginning; it most certainly seems as if a high fiber diet is in fact one of the most important factors in terms of ensuring that our microbiome assists us in keeping us healthy!

Q. What are the differences between fiber supplements?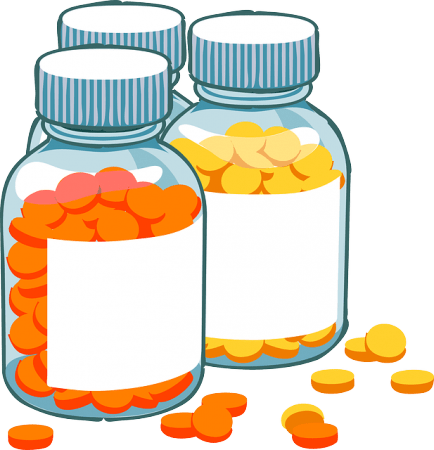 To start, one should consider taking a fiber supplement of which can significantly provide their body with all of the added health benefits of a high fiber diet. Many consumers boast having a wide array of various choices when it comes down to ultimately selecting the one for your particular needs. With keeping that fact in mind, it is essentially important to fully understand all of the important significant variations in between differing fiber supplements, along with how in fact they may affect your body.
As a general rule of thumb, many powder options can deliver soluble fiber directly to your body, while the more solid dose brands can in turn provide your body with either soluble or insoluble fiber. This of course solely depends upon the product itself.  When determining which type of fiber that  you are consuming, be sure to review the brand's label to review whether or not the active ingredient is in fact natural or not. There are certain supplements that are produced from all natural materials such as psyllium or inulin, while to the contrary there are others that use synthetic ingredients. Be sure to always take a glance at the labels to make sure you are getting the most out of your fiber supplements.
Q. In what forms are
fiber
supplements available?
Like all supplements, there are various forms in which fiber supplements are available in the market. Depending on your requirement and level of ease of using, one should choose that form. Some of the common forms available are capsules and powder. Powders are the most commonly found form of fiber supplementation and are also the easiest to use.
Q. Who should take
these
supplements?
  Theycan be used by a host of people. The benefits of this supplement are significant and should be incorporated into the diet. Even if you are not deficient or don't suffer from any issues, studies indicate that majority of the people do not even consume half of the recommended levels of fiber. Also, people who may benefit from fiber supplements consist of those suffering from constipation (please see benefits above about which type of fiber supplement is best for this treatment). People who have trouble controlling blood sugar greatly benefit from the incorporation of fiber supplements but should talk to their doctor about altering their medication dosage. Lastly, people looking to lose weight, improve heart health and people with high levels of LDL cholesterol will see improvement with the use of fiber supplements.
Q. How do they work?
The question of how exactly fiber supplements work is quite simple to address. They work for your body by way of increasing the overall volume and water content of stool. This particular action occurs by stimulating the peristalsis (which is the muscular contractions in your body's digestive tract), and in turn decreases your body's colonic transit time thus of course improving your body's entire stool consistency.
Q. When and how should I take it?
It is always the best option to consume your fiber supplement with a large glass of water. It is important to note that these of course do contain all of the fiber and none of the liquids that you would in turn find in a food that is loaded with fiber. With keeping that in mind you should always be sure to take your fiber supplement with a lot of water.  
Q. Are they addictive?
When consumed in their proper dosage, no, they are most certainly not addictive. When it comes to making your selection for finding the best option to fit your needs, be sure to always keep a look out for an all-natural fiber supplement of which will be sure to work the best with your personal diet regime.
Q. Are there any side effects?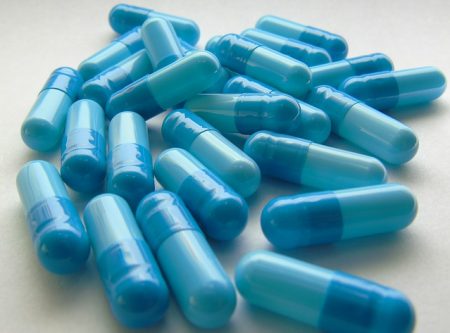 The standard use of natural fiber quite often falls under the association of side effects of which include both bloating and gas. Interestingly to the contrary, semi synthetic fiber and synthetic fiber are both far less likely to cause the side effects of both bloating and gas. However, it should most certainly be noted that certain side effects such as abdominal cramping, bloating, flatulence and even distension have actually been commonly noted to occur.
There have also been a few allergic reactions that have been reported, however they are certainly not very common.
For more information in regard to side effects, check our Criteria for Evaluation section.
Q) Where can I naturally get
fiber
from?
Fiber is a commonly found food group and careful eating will ensure decent levels of fiber in the body. Foods like fruits, chia seeds, vegetables, nuts, psyllium seeds and husk are all very beneficial. Also beans like green beans, while cauliflower and peas also pack fibers.
Q. Are they safe and why are they recommended?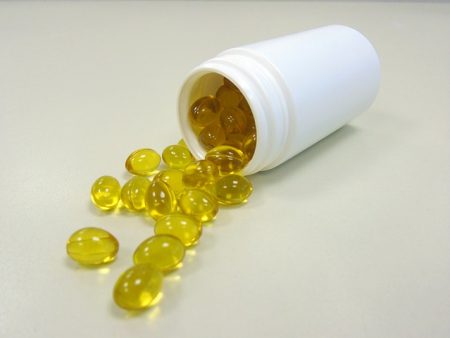 According to the general consensus among the highly regarded members of the National Fiber Council, the point is made quite clear: fiber should come from food first and foremost. However, in all reality, according to a survey that was conducted back in 2007 by the NFC, the average American does not come close to consuming the daily recommended amount of fiber needed each and every single day. In fact, according to the NFC survey, the vast majority of American citizens are not even familiar with the foods that are the highest in fiber. According to the survey, 65% of Americans who were surveyed stated that they tried to incorporate eating foods that were high in fiber, however more than two thirds of the respondents (a staggering 88%!) were not even aware of what the number of grams of fiber was that is recommended each day in order to maintain a healthy body. The Council mentioned above recommends a little bit more than 30 grams of fiber each and every day in order to maintain a healthy body.
Another interesting fact that came from the survey was the fact that a whopping 62% of the respondents actually believed that meat is a good source of fiber. Interestingly, there is absolutely no fiber in meat. Fiber is a source of which can only be derived from plant based products.
It was based on these findings, that led the National Fiber Council to come to highly recommend  that fiber supplements aptly be utilized to fill in the fiber gap for the individuals who just simply cannot reach that daily recommended goal with the consumption of food alone.
Q) Will fiber supplements help me in my workout routine?
Because of the effect of fiber supplements, they are quite common in the body building/ athletic world. The ingestion of fiber supplements causes a sense of "fullness" in the body which allows the person to get by on smaller meals and there by less calories. Ultimately, it helps users lose weight which is an objective of many people who work out. Body builders can benefit by using this supplement as it helps lose weight and makes it easier to gain muscle mass.
Q. Where can I find
fiber
supplements
?
Fiber supplements are quite easily available. The easiest way to buy some good quality fiber supplements is to look online on trusted website such as Amazon. However, you will find these supplements at pharmacies and your local grocery stores too.

Decision Time
Fiber supplements are such a great addition to your diet. If you are looking for something that won't break the bank but will add so much to your journey to a healthier lifestyle, these are great options of you are lacking fiber in your daily meals.
Subscribe to our Newsletter