10 Snacks that Burn Fat
Disclosure: We use affiliate links and may receive a small commission on purchases.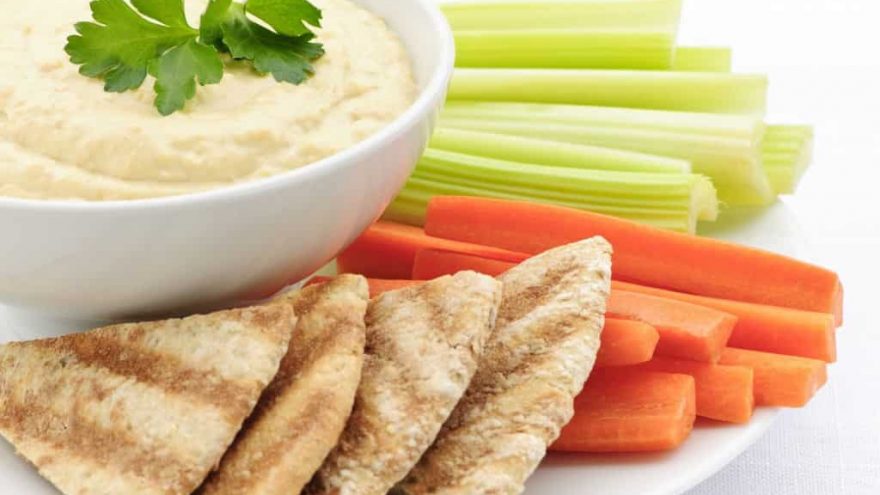 10 Snacks that Burn Fat
thefitbay.com
If you just learned that snacks are a healthy aspect of eating that you can add into your daily diet, there is also something that you should be aware of: not all snacks are healthy.
The point of breaking down your meals into smaller, more manageable amounts or eating snacks throughout the day to curb your appetite, is to keep your eating under control and your diet on track.
If, however, you take snacking as an opportunity to pick up a chocolate croissant at the corner bakery or have a doughnut and coffee for the midday rush, you're going about snacking in the wrong way. We can actually use snacking to help get in all the nutritional value we need in one day.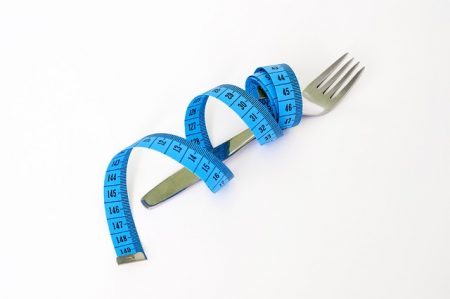 Not only can snacking curb your appetite and help you stay on a healthy track in general, with the right combination of protein and fiber, it change our body compositions and change the way we eat. There are so many options when it comes to choosing what to snack on, and just to name a few, here are ten snacks that actually burn fat and are great for someone who's looking to keep their hunger AND weight in control.
The magic combination for a perfect snack seems to be under 200 calories, and composed of ten grams of protein and five grams of fiber. Protein increases your metabolic rate, which, when paired with exercise can increase your calorie burn. The fiber in your snack can help your overall digestion process and will curb your appetite of fatty and sugary foods.
Here are some ideal snacks:
Cottage Cheese and Avocado
This is one that we have to say, don't knock it until you try it. Avocados not only have so many health benefits, they are also quite tasty! In this snack combination, you can pair it with some dairy. The trick to get the two together at the same bite is taking the pit out of the half of avocado and put two ounces of cottage cheese in it. This combination goes along with the recommendations when done right — 9 grams of protein and 7 grams of fiber.
Carrot Ginger Soup
This low, low calorie snack is an amazing source of fiber that will keep you feeling full. The ginger and the carrots are also responsible for a great source of antioxidants and vitamin A. In the soup there is grated ginger, carrots, sesame oil and seeds, garlic cloves and rice wine vinegar.
Berry Smoothie
A smoothie is a great and very versatile way to get in nutrients you need, fruits or veggies, just by blending it all in together. The preparation is simple and quick, and the taste of combinations is great. The best part about smoothies is that they are great on the go.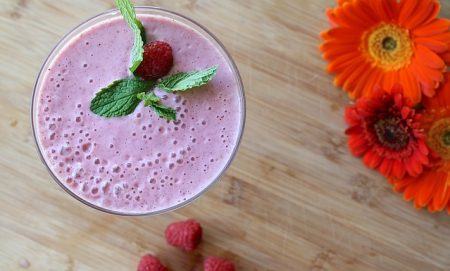 Depending on the recipe to keep it within the nutrition content, you can use soy milk, low fat yogurt or greek yogurt. Frozen berries or fruits and a bit of honey makes for a delicious and nutritious snack.
Crunchy zucchini rounds
If you are looking to get fancy with your snack making, you have a bit of time in your hands and you want something yummy, healthy, light and festive looking, this is perfect. This also works great for appetizers for parties, etc.
Use zucchini slices with a topping of tangy goat cheese and sun-dried tomatoes. Not only does this snack have protein, it is also packed with vitamin A, magnesium, calcium, zinc, omega-3 and iron.
Tuna on whole-wheat crackers
Canned tuna is a great source for lean protein. The bonus of this option is that it comes with some fishy nutrients, like Omega-3s. The crackers, of course are best eaten when chosen the whole wheat path to keep it as healthy as possible.
Apple and a glass of skim milk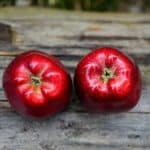 You can`t go wrong with fruits, any of them. But the way to make your snack the perfect combination for the proper nutrients you need, is to pair it with the protein that comes in milk.
There`s a reason why milk help keeps you full. It stays in your body longer, which keeps your hunger under control and your energy sustained.
Of course, go skim because of the fatty  calorie count.
Chicken Pita Sandwich
Just the thought of this makes us hungry. This is a great option if you are looking a for a meal type of snack but don't want to get all the calories that come along with a meal. If you make this, eat half a sandwich for a snack, perfect for and from leftovers.
This contains chicken, pepper, low-fat Italian vinaigrette, baby spinach and whole grain pita.
Edamame Guacamole
Substituting edamame instead of avocado will boost your protein in this nutritious snack. You can eat the dip with carrot and celery sticks, or if you don't care about boosting the calorie count to 298 instead of 200, you can use pita chips. The dip comes with frozen edamame, red peppers, yellow pepper, lime juice, red onion, olive oil, parsley, and jalapeño for that extra kick.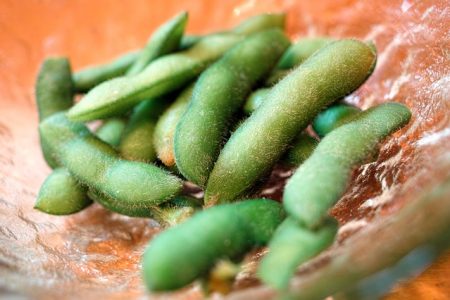 Quinoa Protein Bars
If you are definitely in a rush and looking for the ultimate on-the-go snack, quinoa protein bars come already made and already packed with the nutrients and fat burning capabilities. The bar contains almonds, quinoa and natural peanut butter for a healthy option.
Roasted Red Pepper Hummus with Fresh Veggies
This great, creamy and delicious snack is a great option when you are looking for something delicious but also filling. The starch in the chickpeas have been shown to actually fight fight. When homemade and less likely to contain fatty ingredients, this snack option is great for someone on the go when paired with veggies to dip.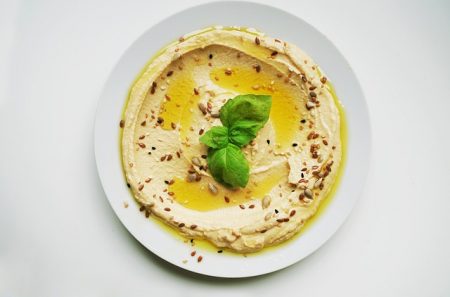 We hope you enjoy these "fat burning" snacks and they help you stay healthy, full and happy, all day long. There are also loads of variety to keep you from getting bored from the same snacks all the time.
Subscribe to our Newsletter