Best Stevia Products Reviewed & Rated
Stevia is a popular substitute for sugar that has a lot of buzz around it. The truth is, Stevia is an invaluable sugar substitute for those that are trying to lessen or cut their sugar intake due to dietary or health related concerns. Cutting back on sugar can have many health benefits. These benefits can include decreased risk for diabetes and heart conditions, improved muscular, nerve, and joint function, and also can result in a faster metabolism and improved appetite. While consuming sugar in moderation with a balanced diet presents no harm to those without certain health conditions, it is important to understand that consuming too much sugar can result in a myriad of health ailments that can slow down even the most die-hard fitness guru.
When attempting to stick to a strict diet regimen, it can be easy to have too much sugar throughout the course of your meals. Consuming exceptional amounts of sugar can have adverse effects on the progression of your fitness, hindering muscle gain, recovery, and the muscle/fat metabolism. The benefits of reducing sugar intake include increased metabolism, lower cholesterol, lower blood pressure, reduced inflammation, improved cognition and memory, as well as improved skin complexion. Our body's sugar regulation mechanisms are precise, and when they are flooded with sugar, many of the body's processes can be affected and damages processes down the line, resulting in widespread damage to our bodies.
Our Top 3 Picks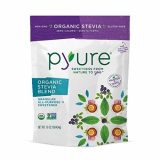 Pyure

Our rating
Granulated
Price:

See Here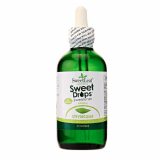 SweetLeaf

Our rating
Liquid
Price:

See Here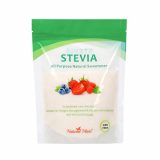 Natural Mate

Our rating
Tasty
Price:

See Here


Here are 4 reasons why Stevia is a great option:
1. It's safe and diabetic-friendly, with no harmful side effects. With zero calories and carbohydrates, it's one of the two natural sweeteners (the other being erythritol) that has no impact on blood glucose levels.
2. It's very sweet, which makes it extremely cost-effective. A little bit can go a long way in your normal recipes that call for sugar.
3. It plays well with other sweeteners. Stevia has been known to carry a uniquely distinct taste when used by itself to sweeten baked goods. However, when you combine it with erythritol or xylitol, it's magical!
4. It tastes better than artificial sweeteners… if you buy the right brand!
Different Forms of Stevia
Stevia comes from leaves that are dried, crushed, and used as a sweetener. The leaves are much sweeter than sugar, but naturally come with a licorice-y type aftertaste. Some products curb this taste by using sugar-alcohols such as erythritol, in varying amounts. Erythritol is a safe additive, and is safe to consume in moderation.
Green Stevia Drops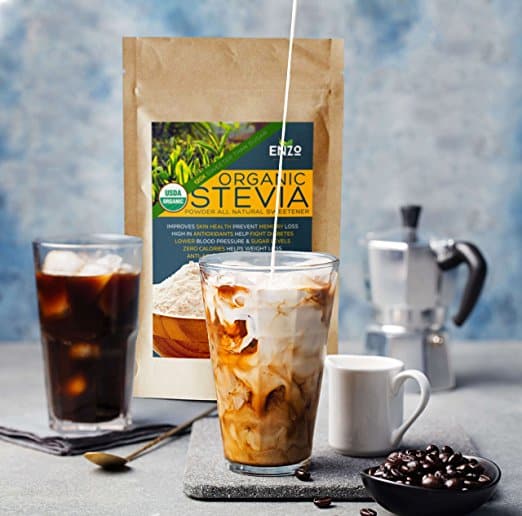 This is a liquid form of stevia, but is not totally refined. 1 tbsp of these products normally equate to 1 cup of sugar. These products can have stronger aftertastes, but each product differs.
Stevia Blends
Stevia blends come in many forms, but blends of stevia can come in packets or large pouches. These types of products contain some added ingredients and fillers for flavoring or convenience, such as erythritol and others.
Organic Blends
These products are normally cultivated naturally and free from any fillers or additives. The aftertaste in these products varies, but is typically negligible and containing a great taste. The stronger the purity of the blend you chose, the smaller serving you need to use and the longer your product will last.
There are a great variety of stevia products available in today's market, each of which carry its own unique features and tastes. With so many stevia brands out there, all of which are making similar claims of tasting "just like sugar", it can be hard to believe all of them. The truth of the matter is, all Stevia products are not created equal! There are a great deal of products, all with varying taste, consistency, and baking options. Do not blindly purchase a stevia product and be disappointed when all of your cookies come out tasting like licorice! Ensure you know what kind of stevia product you are looking for. They can come in many forms, such as products focused on being a baking substitute, a natural sugar replacement, or even geared towards dessert baking. All of these types can carry with them their own unique attributes that facilitate its general purpose. They can come in drops, powder, and even grain, as to be similar to sugar. Choose wisely and know what you are looking for! Owning multiple stevia products for multiple uses is not uncommon. Navigating the landscape can be hard, but…
That's where we come in!
10 Best Stevia Products

1. Pyure Organic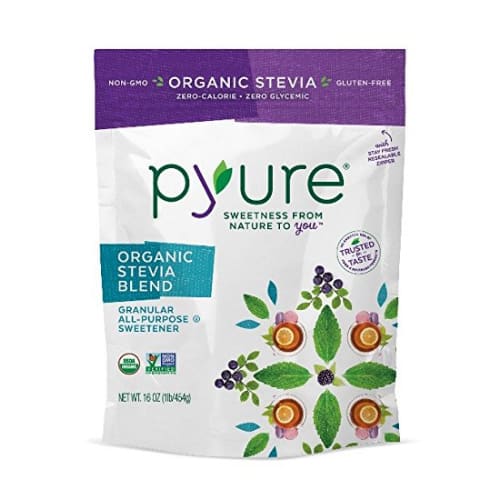 This Stevia blend is your all-purpose sugar substitute. With zero glycemic-index, no artificial flavors, and certified organic, this product is a safe and healthy replacement of sugar in your cabinet. This product is blended with erythritol, ensuring the extra sweet taste that has been Stevia's claim to fame! The product comes in a granulated form, making its consistency and ease of use as a sugar substitute easier than ever. With a great price point and no side-effects reported, this granulated Stevia product is our top pick.

Expand to see more
Specs

Granulated
Erythritol for taste
Amazing customer reviews
Great price point

The Pyure brand stevia will provide you with an all-purpose sugar substitute that will make you forget that you aren't using real sugar. Reap the benefits of a decreased sugar diet without sacrificing your sweet tooth.
Granulated
Ease of use
Organic
2. SweetLeaf Sweet Drops Liquid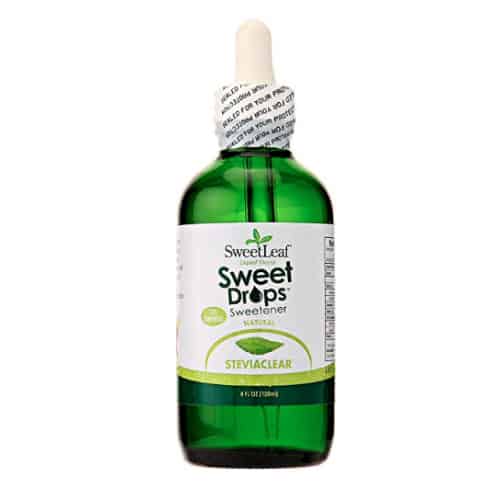 An extremely convenient and versatile sweetener, this Stevia sweetener is in liquid form, and one serving is equated to 5 drops. Place drops in your favorite foods that you normally sweeten, such as water, yogurt, oatmeal, smoothies, coffee, and much more. SweetLeaf is a very trusted and respected brand when it comes to Stevia products, so great taste, easy dissolving, and quality assurance can be found here. This product has been reported to be nearly twice as sweet as sugar, so only half the normal amount called for in recipes is required with this product.
Expand to see more
Specs

Completely natural
Vanilla taste
Dissolves instantly
Dropper bottle

If you are looking for a sweetener that is easy to use at home or on the go, this stevia sweetener will provide that sweet taste with zero calories, and an easy application to any food or recipe you desire.
Liquid form easy to use 
Dissolves easily
Tastes great
Different consistency and much stronger than normal sugar
3. Natural Mate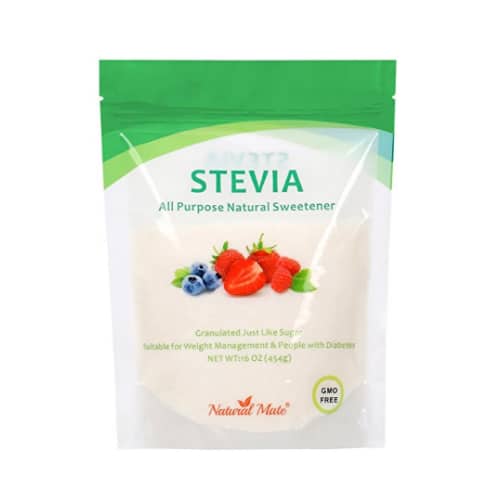 This product is an organic blend produced by co-crystallization process, giving it the granular appearance of normal table sugar. The taste is clean, sweet, and free of any aftertaste or chalky flavor. It is perfect for use with your favorite drinks, snacks, and foods that you enjoy sweetening.
Expand to see more
Specs

Organic
No aftertaste
Zero glycemic impact

With zero calories and zero glycemic impact, this is a great option for diabetics and those trying to cut down their sugar intake. With a flavor that is 78% sweeter than sugar, this is a great pick for an all around great sugar substitute.
4. SweetLeaf Sweet Drops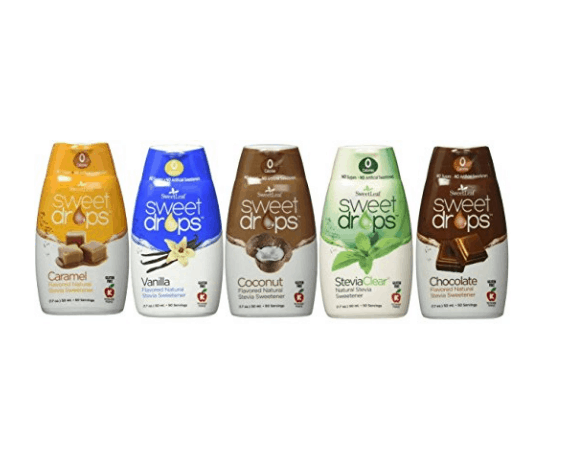 Making the list again, Sweetleaf offers a convenient and simple solution for those on the go that are looking for a handy sugar substitute. This stevia sweetener comes in 5 different flavors; chocolate, coconut, vanilla, caramel, and natural.
Expand to see more
Specs
Liquid form
Great taste with multiple flavors
No aftertaste
Water enhancer

With 5 great tasting flavors and zero calories, the applications are endless. The pack for purchase comes with each of the 5 flavors for a great price. With zero calories and zero glycemic index, this stevia sweetener is great to have on hand around the house or on the go.

Accessible
Easy
Great tasting
Some added ingredients
Not completely natural
5. WHC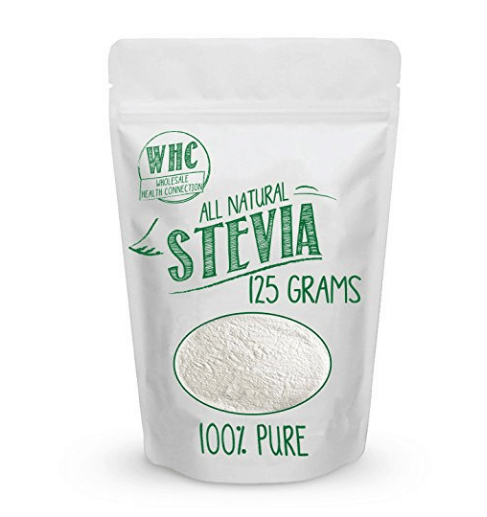 This product is a great choice for those looking for a 100% organic stevia product. There is no erythritol, maltodextrin, vegetable fibers, fillers, or binders of any kind to take away from the great health benefits of a completely natural sweetener. This product is intended to be used just as the other granulated products; as an all-purpose sugar substitute.
Expand to see more
Specs

All-purpose granulated stevia
Great for baking
Free of any additives including erythritol and maltodextrose

The taste of this powder is very sweet, and a half portion of this would equal the same sweetness of a full portion of sugar.

Granulated
Sweet
All-purpose
Unique taste if you are used to sugar
6. Organic Stevia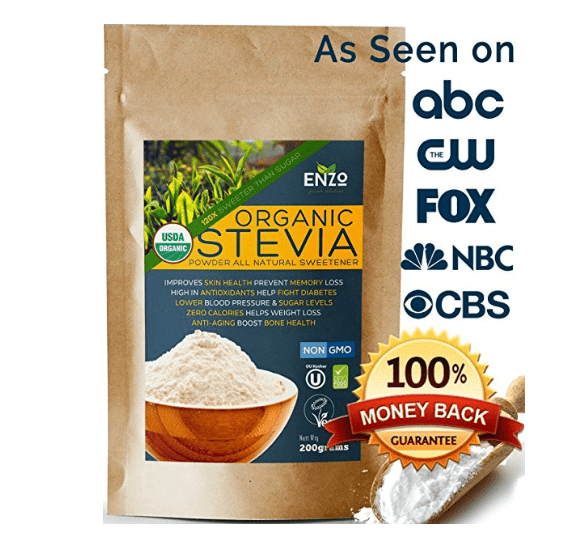 As seen on popular health and news programs on the CW, NBC, CBS, and Fox, this stevia product is certified organic, and comes with a great taste and purity. Just a small dash of this powder will be enough to sweeten any of your favorite indulgences.
Expand to see more
Specs

Highly recommended
All natural
All-purpose sugar substitute
Great for baking and everyday food and drinks

There are zero chemicals and zero glycemic index within this product, making it the perfect sugar substitute for your new diet, and it is also great for diabetics searching for a safe sweetener to consume. This powder is slightly dissimilar to granulated sugar, but dissolves and can be used in baking just as easily.

According to some users, not sweet enough
7. Truvia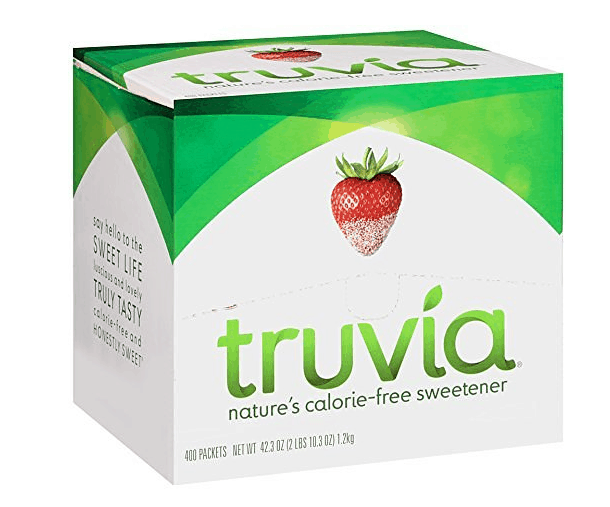 Truvia sweetener is a highly popularized and trusted stevia product. According to the majority of customer reviews and testimonials, this sugar substitute tastes just as sweet as sugar, if not sweeter. It carries no aftertaste and works great as a sugar substitute for your favorite snacks and drinks.
Expand to see more
Specs

Widely trusted and respected brand
Some added ingredients for taste
Sweeter than sugar
No aftertaste
Highly concentrated

This stevia product provides the same sweetness as two tablespoons of sugar in one small, convenient pack. Despite being highly popular, Truvia has stuck with its mission of remaining pure, and extracting the stevia leaf correctly and leaving their sweetener organic. Enjoy your sweet tooth without the added calories.

Sweet
Easy to use
All-natural
Aftertaste if used with baking
8. Pure Stevia Powder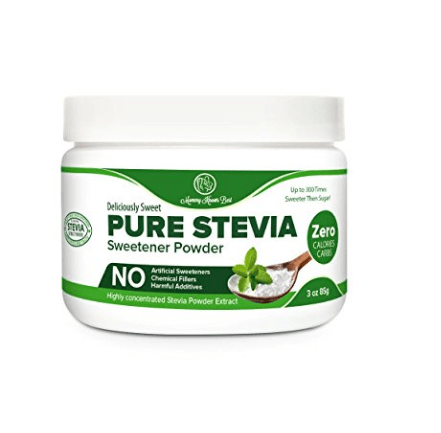 If you are searching for a one-stop stevia purchase that will get you bang for your buck, this product is a great choice. It is a very concentrated form of stevia sweetener that will substitute for sugar in your favorite recipes, while only calling for ½ or less than the original amount of sugar. With Pure Stevia powder, you can reduce your calories without sacrificing the sweet taste of your favorite snacks and refreshments.
Expand to see more
Specs

Powder form
Very concentrated
Cost-efficient
Completely organic and additive free

This product has been tested to be 300 times stronger than sugar, ensuring your purchase will last and be worth the value. At first it may be tricky getting the proportions down, but this great tasting sugar substitute can help you cut those pesky sugar calories.

Great taste
No aftertaste
30 day risk-free trial
Very concentrated, must watch portions and allocation to recipes
9. Stur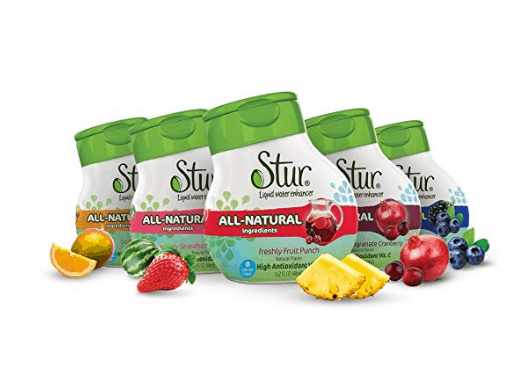 This unique product was originally designed by a concerned to help his wife reduce her sugar intake, while simultaneously increasing her water intake. The result is Stur, the best all-natural stevia water sweetener. The product contains zero calories, antioxidants (vitamin C), and no aftertaste. Stur is very cost-effciient, and a little bit goes a long way in your water.
Expand to see more
Specs

Liquid form
Water enhancer
Vitamin C boost
No aftertaste
Variety of great-tasting flavors

The product is available in over 7 flavors, including strawberry, watermelon, and coconut, and each flavor tastes great and adds a very refreshing zest to water. Make drinking more water fun, and add in Stur as your go to water enhancer.

No aftertaste
Zero calories
Organic
Vitamin C
Slight noticeable taste difference
10. Kiva Organic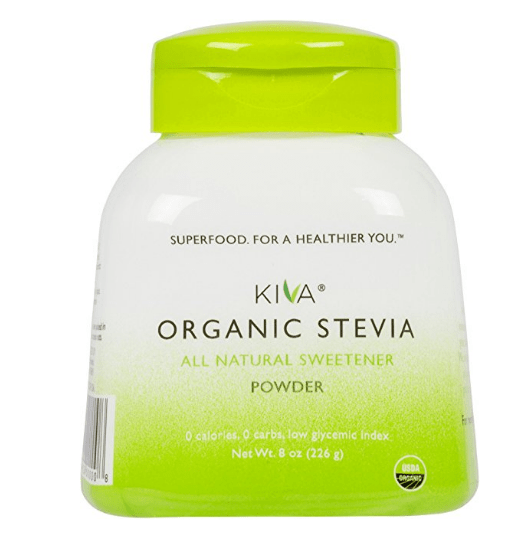 Closing out the list is this quality stevia product, Kiva organic stevia powder. This all-natural, 99% purity powder is made in the USA from non-GMO plants, and is guaranteed to be great tasting and aftertaste free in any recipe, snack, or drink. It of course contains zero calories, zero glycemic index, and is great for diabetics or fitness buffs looking to decrease their daily sugar intake. Kiva is a highly respected brand that has proven its commitment to health over a myriad of products, so you can rest easy nowing that the ingredients list is authentic and the process to bring you the blend was safe, healthy, and efficient.
Expand to see more
Specs

Great taste
Some additives (Erythritol)
USA produced
All-purpose powder blend

This product is blended with erythritol, a safe additive that ensures a delicious taste and agreement with your favorite recipes. This product is great to use in everyday foods and even in baking. Make your recipes healthy for all of your friends and family without sacrificing the sweetness.

Organic
Non-gmo 
Great taste
Versatile use
Smaller amount of product for the price
Usage Recommendations
As with any food, moderation is key. With stevia, it is easy to keep your sugar intake down by eliminating it. Stevia is commonly used to sweeten coffee, water, cereal, oatmeal, cream, and more. When baking with stevia, it is recommended by many to use an agnostic sweetener approach, that is, to use various sweeteners in order to mimic that true sugar taste. Stevia also does not contain any bulking agents that will ensure a good end result of your healthy baking endeavors. Typically, it is smart to add one-half the normal sweetener amount in stevia, and mix in the other half using an alternative to stevia. There are tons of recipes and e-books available for you to capitalize on your newfound stevia passions. These recipes include all types of foods, desserts, and snacks to allow you to best utilize the product and cut down those sugar calories.
Criteria For Evaluation
All of the products in this list were specially curated by comparing customer reviews, features, versatility, taste, and ingredients. The top picks on our list are organic, great tasting, and can be used in baking settings, as well as in everyday drinks and foods. The additive erythritol is present in some of the picks of our list, and its presence does not affect the rank. Erythritol is a sugar alcohol that does not add calories, but helps eliminate the stevia "licorice" aftertaste. Liquid and powder/granulated products are equally versatile in their use abilities and similarity to sugar, and our scattered throughout the list. The options available can satisfy even the most strict dieter, and these healthy options include concentrated, great tasting stevia powders that are 100% free of fillers and additives, and is extracted straight from the leaf. Unique products such as the flavored water stevia products are great tasting, calorie free sweeteners that encourage healthy water drinking habits. These unique products were added to the list because of their great taste and promotion of great health, but are not as versatile or concentrated as some of the powders and granulated products.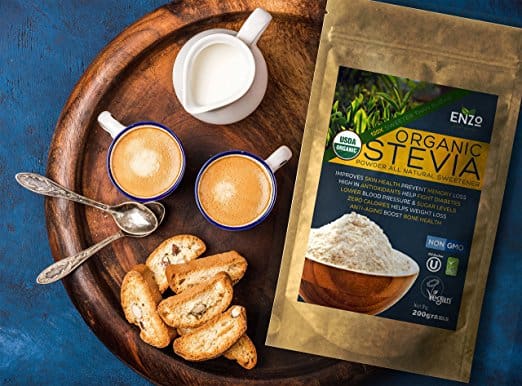 Key criteria for evaluation include:
Presence of necessary additives

Taste

Aftertaste

Versatility

Price

Concentration

Consistency
Our list is great for anyone looking to gain a jump on their stevia shopping, or anyone new to alternative sweeteners. These products vary in many features, but all of them provide a great zero-calorie sweetener.
Stevia Benefits
Stevia has been proven to contain a great amount of health benefits. These benefits can include decreasing the risk for heart disease, diabetes, arthritis, and hypoglycemia. Stevia has also been shown to provide benefits to the nervous system and brain; providing the necessary nutrients for efficient nerve function, improved memory, and improved cognition and immune function. One of the newest findings for stevia use is its possible connection to curing lyme disease. Chemicals in stevia may be responsible for killing the pathogens responsible for causing this disease.
The steviosides inside the stevia plant act as antioxidants, providing great health benefits throughout the body. All of these benefits come on top of the existing benefits of lowering an excessive sugar intake. Consuming excessive amounts of sugar can lead to a plethora of side effects and health ailments, such diabetes, decreased metabolism, decreased cognition and nerve function, drowsiness, and heart problems. By easily substituting your normal sugar sweetener with an affordable, great tasting, zero-calorie alternative, you can begin to reap the myriad of health benefits that come with the use of stevia-based products. With no GMO, aspartame, dairy, or other additives that would be harmful to its potency, these stevia products are guaranteed to help you cut your sugar intake and improve your overall health.
Possible Side Effects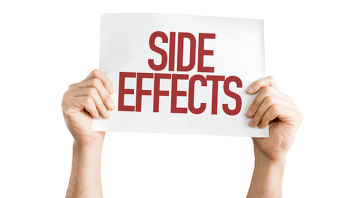 Also known as sweetleaf, stevia is made from the stevia rebaudiana plant native to South America. The plant is deemed safe, but some concerns of health related side effects have been reported by consumers. It is important to consult your doctor before beginning a stevia regimen to ensure it is the right choice for you. If you have allergies to chrysanthemums, marigolds, or ragweed you may be a greater risk of allergic reaction when using stevia. Also, Stevia has been known to cause some effects to digestive system in a minority of the population. The stevia plant contains steviosides, the sweetening agent within the plant. These steviosides can cause bloating, feelings of fullness, and nausea in some people, and if you experience these symptoms consult a physician as soon as possible.
Stevia is also not recommended for women who are breastfeeding, as stevia is not approved for infant consumption. It can also react negatively when used in combination with certain over-the-counter medications. These medications include diabetes medications and lithium, both of which react negatively with the steviosides, causing an unsafe drop in blood pressure. Stevia has also been reported to cause muscle aches, numbness, and soreness in some people, but this side effect is thought to be a result of over consumption. Precautions should be taken when consuming Stevia, it is very safe to use as an all-purpose sugar substitute for healthy individuals, but those under the guidance of a physician and taking medications for diabetes should consult their doctor about the safety of using stevia.
Why is Stevia Considered a Healthier Alternative to Sugar?
When it comes to regular, granulated sugar, taking in too much of it can lead to problems such as developing Type 2 diabetes, increasing blood sugar levels (thereby resulting in hypertension), weight gain, and also cavities in the teeth. In fact, such types of sugar are considered just as dangerous as illegal drugs such as cocaine, as it can get really addictive and result in severe withdrawal symptoms should you cut back.
That said, stevia is considered a better alternative to normal sugar, for it not only has the same sweet taste (if not more potent), but also it does not create the same problems as normal sugar does. In other words, stevia does not have the same properties as sugar which increases blood sugar levels, thereby avoiding the possibility of developing Type 2 diabetes and hypertension (aka high blood pressure). In a way, it is a healthier alternative, all the while allowing you to avoid sacrificing sugar altogether for consumption.
Is Stevia Safe to Consume?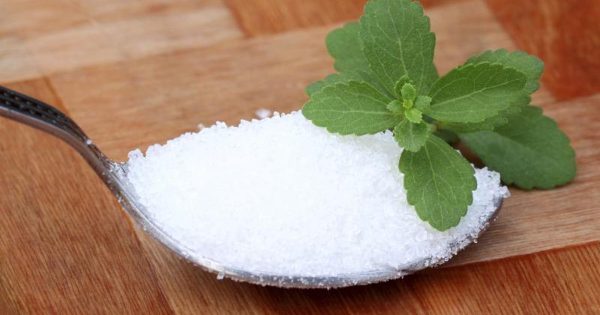 Generally speaking, there have been results of stevia in herb and dried forms which have little to no harm on the human body. On the other hand, however, Stevia can also have its components extracted and chemically processed to produce powdered and crystallized forms which, although it is FDA-approved, still underwent chemical processes which may or may not be safe for long-term consumption. Again, future studies will need to be made concerning the possible harmful effects of taking Stevia.
Is It Calorie-Free?
Yes, Stevia contains no calories. . That said, having zero calories does not necessarily make it automatically healthy for consumption, for other properties (e.g. chemicals) need to be taken into consideration.
What Can I Add Stevia To?
Just like with regular, granulated sugar, stevia can be added to just about any sort of food item that you would like to consume. Down below, we give you a list of ideas to get you started on using it:
1. Coffee and tea. As previously mentioned, you can add stevia to your fresh brew, whether it be coffee or tea. Especially if you do not like drinking it plain or black, it is a good alternative to keeping the same taste that you are accustomed to.
2. Baked goods. From cookies to cakes to pies and everything in between, there is no problem in substituting granulated sugar with stevia. However, be careful with measurements, for stevia is much more potent in sweetness than normal sugar—that said, you only need a little bit to get the same equivalent as with sugar itself. As a rule of thumb, 1/32 teaspoon of stevia is the standard 1 teaspoon of normal sugar, so measure accordingly when you are baking something!
3. Cooking sauces/dressings. Similar to baked goods, you can also add a little bit of stevia to sauces and dressings for that "extra kick" in flavor. Again, you only need a little bit for the same effect as sugar, so be careful not to overload on it!
Altogether, Stevia is an alternative to sugar as means of sweetening things up. While there are possible health benefits and risks associated with it, educating yourself on the item will help you figure out whether it is worth it or not.
FAQs
Do stevia products contain
maltodextrin
or dextrose?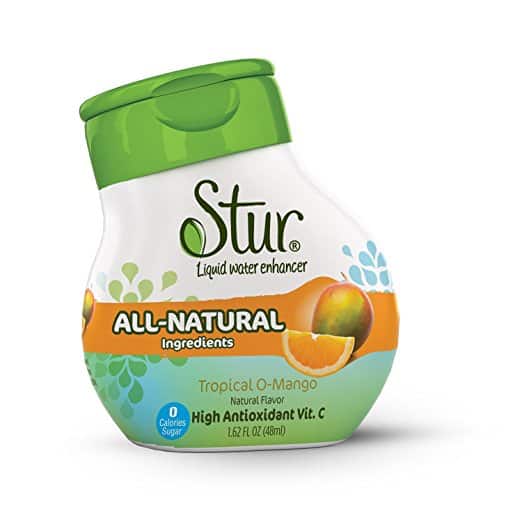 No, the products on our list only contain organic stevia extracts, and in some cases are combined with small amounts of sugar alcohols in order to eliminate the "all-natural" taste some people do not enjoy.
Some products state they contain "natural" flavors. Do these include aspartame?
No, none of the products in our list contain aspartame, as aspartame can have deleterious health effects as well as ruin the healthy, sweet taste of our stevia picks. The natural flavors are normally a proprietary blend of ingredients to balance out the bitter taste of the stevia. They DO NOT contain MSG, sucralose, or aspartame.
Do stevia products contain any carbs?
Some of the products contain extremely minimal amounts of carbs due to the erythritol contained, but these products lack any trace of the licorice aftertaste some all-organic blends present. The most carbs a product will have is 1-2g.
Are these products Kosher?
Yes, all stevia products are kosher certified.
How do you best equate stevia servings to sugar servings in my favorite recipes?
Easy, stevia is proven to be more than twice as sweet as sugar, so cutting your normal sugar amounts in half in your favorite recipes will provide the same level of sweetness while eliminating the carbs.
How does the stevia taste compare to
Splenda
?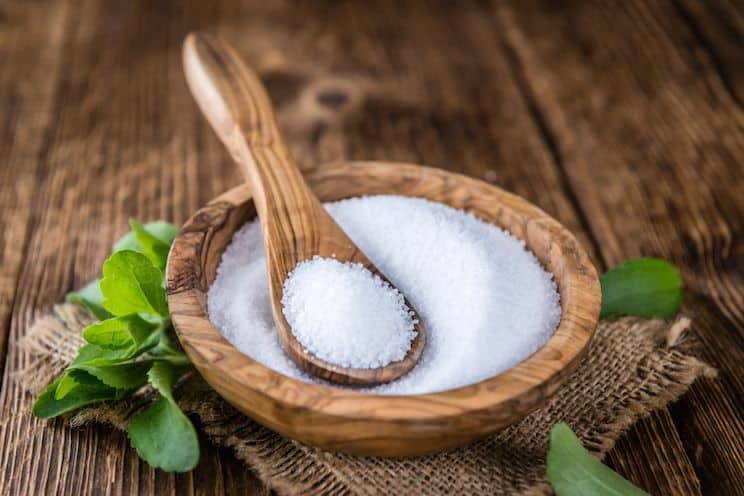 The majority of cases report that stevia is much sweeter than Splenda, and it also tastes much more similar to pure sugar. It also is non-GMO and free of aspartame, making it a much healthier option.
Do any of these products contain any dairy ingredients?
No, all of these stevia products are free of any dairy or animal products.
Why should I switch to Stevia?
Stevia is a calorie free sugar substitute that can help lower sugar intake and get your blood glucose levels back on track. Most products taste just as sweet as sugar, while only calling for ½ the normal amount of sugar used.
Can stevia powders be used for baking?
Yes, any of the granulated or powder forms of stevia contained in our list can be used as substitutes for sugar in your favorite baking recipes. However, some of the products are not intended for baking, and the companies that make them also provide products specifically designed to be used in baking recipes.