Best Vitamin E Supplements Reviewed
Disclosure: We use affiliate links and may receive a small commission on purchases.
Vitamin E is a very important element of your diet as it offers several important functions, such as supporting healthy skin, eyes, and a strong immune system. It can be found in things such as plant oils, soya and corn, but is also found in nuts and seeds. If you cannot eat ready sources of vitamin E then a supplement is suggested in order to provide your body with all that it needs to stay healthy. This list has put together some of the best options for vitamin E supplements.
Our Top 3 Picks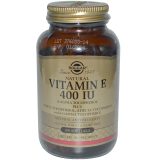 Solgar Vitamin E

Our rating
100 servings
Price:

See Here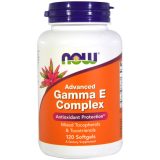 Now Foods Gamma E

Our rating
Soft Gel
Price:

See Here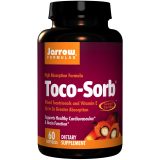 Jarrow Formulas Vitamin E

Our rating
60 Servings
Price:

See Here

There are a ton of incredible benefits of taking vitamin E supplements, as well as eating more vitamin E-loaded foods. Some of these can certainly include but are most definitely not limited to diseases of the blood and heart vessels, including chest pains, blocked/hardened arteries and even high blood pressure. As you may already be aware by now, vitamin E can essentially only be found in plant-based foods, of which include a number of nuts, oils, fruits, grains,  and also wheat germ.
Some incredible health and healing benefits that vitamin E offers its users are: a balance of cholesterol, fighting against free radicals and disease prevention, repairing damaged skin, thickening one's hair, finding a balance of hormonal levels and even assisting one's body in coping and better dealing with symptoms of both PMS and even menopause!
10 Best Vitamin E Supplements
1. Solgar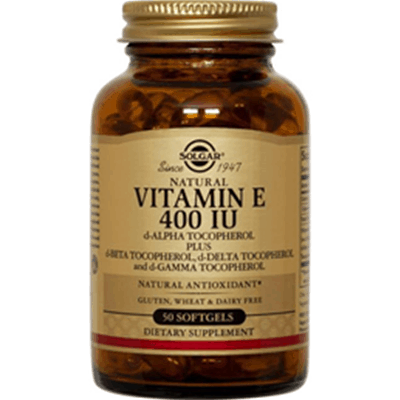 Solgar Vitamin E are the top rated supplement on this list.
Expand to see more
This is one of the more potent vitamin E supplements on this list, so it is only required to be taken once a day with only one capsule being the proper serving size. This gives you 60 capsules and 60 days of Solgar Vitamin E supplements, therefore one of the longest lasting supplements on this list.
They are a completely
natural blend of tocopherols
, giving you a highly potent antioxidant to provide you with the best support of heart health, eye health, and immune strength.
These supplements are free from gluten wheat, and are dairy free, as well as free from palm oil, making them one of the more eco friendly supplement options on this list. However, the main drawback is that they are not
vegetarian or vegan friendly due
to the fact they are soft gel capsules.
The suggested serving size is one soft gel capsule once per day, giving you 100 servings in each bottle, which is easily the best value for money on this list.
A natural blend of tocopherols
Highly potent antioxidant
Support for a healthier heart and offers immune strength
Not suitable for vegetarians and vegans
2. Now Foods Gamma E Complex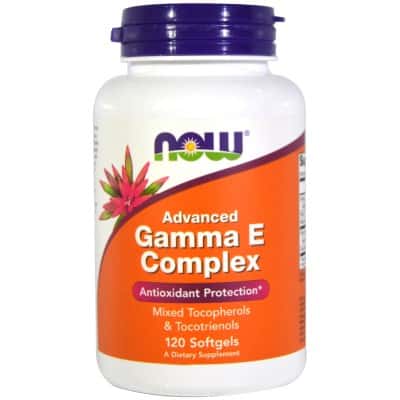 Now Foods Gamma E Complex Advanced supplement is made with mixed tocopherols and tocotrienols, giving you a highly potent and GMP assured supplement that can offer strong antioxidant protection and many other vitamin e benefits.
Expand to see more
This is a soft gel supplement produced with gelatine, so it is not suitable for vegetarians or vegans. The factory that this supplement is produced in also works with many other allergens, so there is potential for contamination, and this can be difficult for those with more sensitive digestive needs and a stricter diet. This is the main drawback to the supplement, as they can only be taken by those who are able to have a more relaxed diet.

One serving of is 2 soft-gel capsules once or twice daily, giving 60 servings to one container. This is much better value than other vitamins and supplements on the list, as it should last you for around two months.
Highly potent
A GMP assured supplement
Antioxidant protection
Not suitable for those with a sensitive stomach
3. Jarrow Formulas Toco-Sorb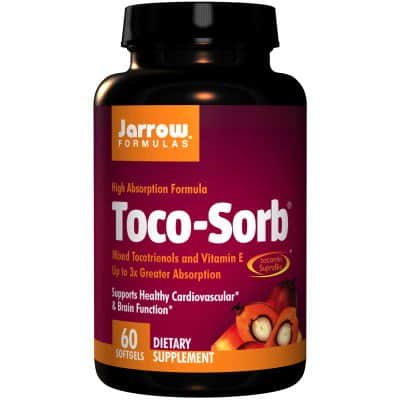 Jarrow Formulas Toco-Sorb Mixed Tocotrienols and Vitamin E supplement is a highly potent formula that offers up to three times better absorption than other vitamins and supplements on this list.
Expand to see more
It supports healthy heart, eye, and brain function, as well as immune strength and many other benefits.

The suggested use for this supplement is one soft gel capsule between once and twice a day, giving you 60 servings in every container, which is much more than some other options on this list. The soft gel component makes these supplements unsuitable for vegans and vegetarians, which is a major downside to those with more restrictive dietary needs.

It also uses palm oil in the ingredients, which can be a drawback for those who are ethically minded and do not want to use a supplement with this ingredient.
Support for a healthier heart
Support for healthier eyes
Supports a better function of the brain
Boosts the immune system
Contains palm oil
Not suitable for vegetarians and vegans
4. Natural Factors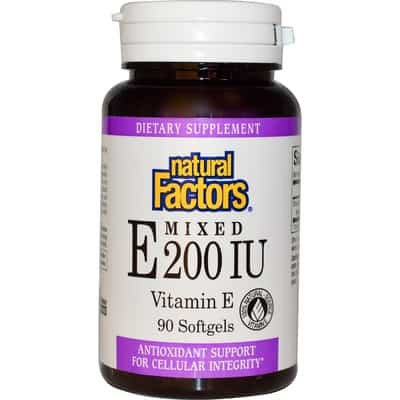 Natural Factors Mixed Vitamin E supplement is a lower potency supplement for those who wish to start their
vitamin
regime on a lower potency and perhaps build up the amount at a later date.
Expand to see more
This is an antioxidant supplement that supports good cellular integrity and proper heart, eye, and immune health.

The recommended serving size is one soft gel capsule between once and five times daily, which is considerably more than other capsules on this list. So, although there are 90 capsules in one container, it may not last you as long as other options available.

The soft gel element means that it is not vegetarian or vegan friendly, so it is not suitable for more restrictive diets, although it is free from many other allergens such as dairy, wheat, or yeast.
Supports good cellular integrity
Support for the heart and eyes
Boosts immune system
5. Garden of Life Raw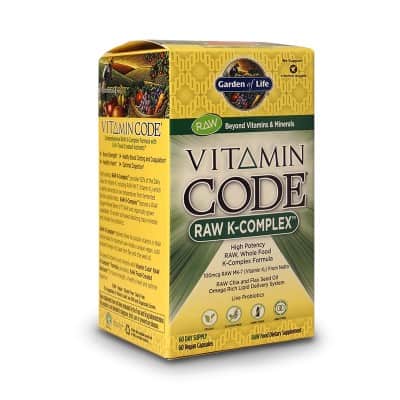 Garden of Life Vitamin Code Raw Vitamin E supplement is based on raw and natural food health.
Expand to see more
This is a highly potent vitamin E supplement, with other vitamins, A, D, K, and Selenium to give you the best supplement and health benefits possible. It supports eye, heart, and digestive health, as well as keeping your body nourished and as healthy as possible.

It is a vegan friendly and gluten free supplement, so it is perfect for those who require more strict diets, or those who have sensitive digestive systems. This makes it slightly more expensive, however well worth the price.

The serving size is 2 capsules once a day, and this will give you around 30 servings in each container, which is relatively good value for money considering that this supplement is specifically created to be as natural and eco friendly as possible.
Highly potent
Contains vitamins such as A, D and K
Great for the heart,  eyes and digestive system
Vegan friendly
Gluten free
Possible headaches or other reactions
6. Nature's Way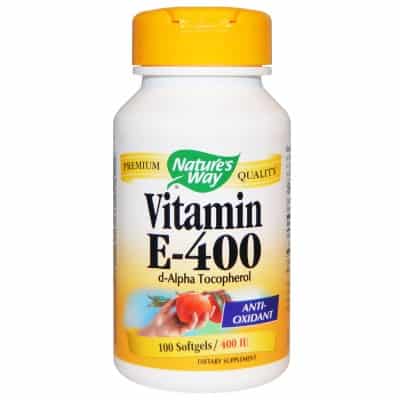 Nature's Way Vitamin E-400 capsules are a 400 IU capsule and double the strength of the previous vitamin on this list, so it is a much higher potency, and still offers 100 capsules in each container.
Expand to see more
This supplement is taken once a day and the serving size is 1 capsule each day, so you have 100 days of supplements, which is excellent value for money.

It comes in a gelatine soft gel, so it is unsuitable for vegetarians, but is suitable for those who struggle to take tablets. The Nature's Way Vitamin E-400 supplement is an excellent source of anti-oxidants that will help to support your body's natural immune health and heart health, as well as acting as a powerful antioxidant to kill off free radicals within the body.

These capsules are made with d-Alpha Tocopherol, which is a highly potent, medium tocopherol chain to help give you the best results in heart and immune health, as well as eye health and many other benefits. It contain no preservatives and are free from many other allergens, making them suitable for many sensitive digestive needs.
High potency
Only 1 capsule per day
Gel capsules
Excellent source of antioxidants
Not suitable for vegetarians and vegans
7. Nature Made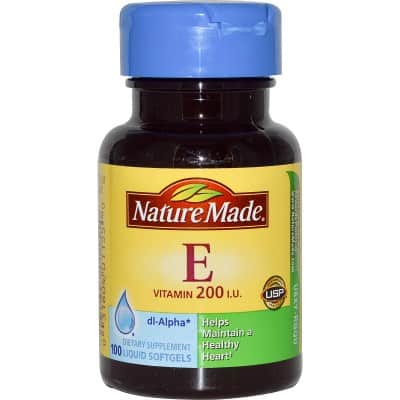 Nature Made Vitamin E supplements are the least expensive on this list of vitamin E supplements, but till offer 100 portions in each container, making them among the best value for money on this list, as the capsules will last for over three months.
Expand to see more
These are a gel, easy-swallow capsule, so they are suitable for all ages, especially for those who find it difficult to swallow tablets. They are created with gelatine, however, and this makes them unsuitable for vegetarians. This is a huge drawback for those who do not eat meat and wish to add more Vitamin E into their diet.

These soft gels are taken between once and twice per day in order to achieve the desired results and health benefits. Although the Nature Made Vitamin E are a lower dosage than many of the other options on this best Vitamin E list, this can be made up by taking two capsules rather than one, as there are few other ingredients that will cause issue.
Suitable for all ages
Gel capsules, easy to swallow
Quality ingredients
Not suitable for vegetarians and vegans
8. Sundown Naturals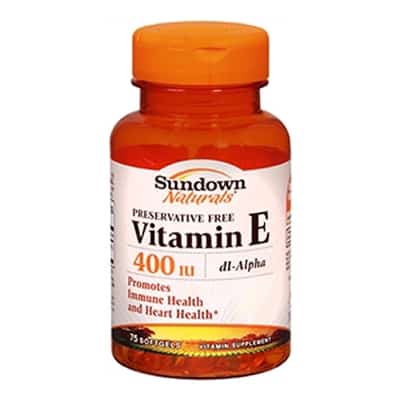 Sundown Naturals Vitamin E capsules are a natural and preservative free supplement that is laboratory tested to provide the best supplements possible for you, providing better heart health and immune strength.
Expand to see more
They are also sodium free, making them healthier than some other options on this list that contain trace amounts.
They come in the form of gel capsules, making them much easier to swallow and digest, and perfect for those who struggle with tablets. However, this does mean that they are not vegetarian friendly, and this can be restricting for those who do not eat meat.
Still, these supplements are free from many other allergens, making them such more suitable for a
wide range of dietary requirements
.
These soft gels are taken once a day, giving around 100 vitamin e capsules in each container, which is excellent value for money considering that the Sundown Naturals Vitamin E supplements are one of the least expensive options on this list of vitamin E supplements.
9. Bluebonnet Nutrition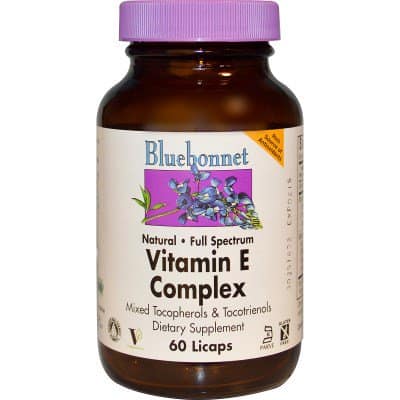 Bluebonnet Nutrition Vitamin E supplements is a completely natural supplement made up from a variety of mixed tocopherols.
Expand to see more
They are a gel supplement made with gelatine, so they are an easily swallowed capsule supplement, making the Bluebonnet Nutrition Vitamin E ideal for those who struggle to take tablets. The downside of this is that the supplement is not vegetarian or vegan friendly, due to the capsule being formed with gelatine.

On the other hand, it is free from many other allergens, so they are ideal for those who have more sensitive digestive needs.

Simply take one capsule each day for the best results. Each container provides you with around 100 capsules, so one container should last you around three months, which is excellent value for money.
Made up from a variety of mixed tocopherols
Quality ingredients
Potent product
Not suitable for vegetarians and vegans
10. Life Extension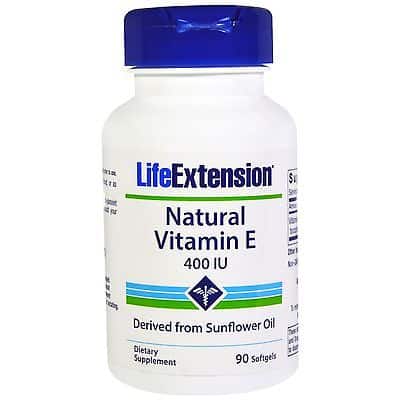 Life Extension Natural Vitamin E is derived from sunflower oil to use as a dietary supplement to help support your body's natural health and immune function.
Expand to see more
They are made with gelatine, as they are a gel capsule, and are therefore unsuitable for vegetarians and vegans. However, they are free from many other allergens, and are non-GMO, making them suitable for many of those who have more sensitive digestive systems.

These capsules are one of the higher dosages on this list, so each capsule provides you with double the amount of vitamin E as other options on this list, without having to take more tablets.

The capsules are taken once a day, giving you 90 servings in each container, which is great value for money and it should last you for up to three months.
Made from sunflower oil
Free of allergens
Great for those who have a sensitive digestive system
Not suitable for vegetarians and vegans
Benefits
Vitamin E, a source that is naturally located in many foods and additionally added to other foods, and is also sourced as a form of supplement that is dietary. The term Vitamin E is the most popular description for  fat-soluble components that boast many distinctive and helpful antioxidant benefits.
Naturally occurring vitamin E has been shown to exist in eight various chemical forms. Serum concentrations that vitamin E highly depend on your liver, which in turn processes the nutrient following the process at which different types are absorbed from your small intestine. Your liver prefers to resecrete only alpha-tocopherol through the hepatic alpha-tocopherol transfer of protein and also metabolize and excrete other forms of vitamin E. This means that both blood and cellular concentrations of different forms of vitamin E are in fact far lower than those of alpha-tocopherol and interestingly have also been the subjects of significantly little research on their affects and benefits (if any).
It is a commonly known fact that antioxidants protect your cells from all of the incredibly damaging effects of free radicals. Free radicals are certain molecules of which contain an unshared electron. These free radicals can significantly harm and damage your cells and also may contribute to the development of cardiovascular disease and certain forms of cancer. Antioxidants are highly regarded as being incredibly helpful in protecting your cells from all of the damaging effects of ROS. Your body is often highly exposed to a ton of free radicals each and every day due to environmental exposures, like air pollution, cigarette smoke, and even harmful UV ray's from the sun. Vitamin E is a fat-soluble antioxidant that has been noted to halt the production of ROS being formed when fat submits to oxidation. Current research is even being conducted as to the benefits of limiting free-radical production if vitamin E may actually assist in preventing or delaying chronic diseases that are associated with free radicals.
One of the most common questions with regards to consuming and supplementing one's body with a daily regime of vitamin E, comes in the way of how many you should consume. It should be noted that the daily intake recommendations for vitamin E and other nutrients vary by age and gender as well as any and all health related issues. Here, is a general breakdown of some common intake recommendations:
Adults (over 14 years old)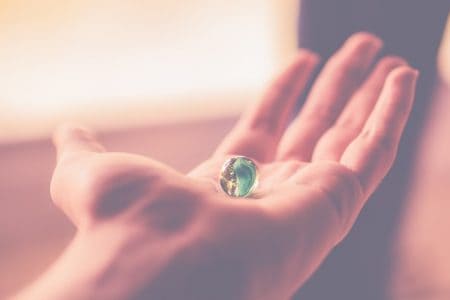 The daily recommended allowance for adults over the age of 14 is 22.5 IU's or 15mg. Pregnant women should seek to take 22.5 IU or 15 mg and women who are breastfeeding should take 28.5 IU or 19 mg. For healthy adults who are older than the age of 18 years, the maximum daily dose is of 1,500 IU or 1,000mg.
In addition to vitamin E-vitamins, there are also a large number of foods of which are well known to boast high levels for vitamin E (read our section on Vitamin E rich foods below for more details). Some of these foods include, but are most certainly not limited to fortified cereals, eggs, leafy green veggies, fruit, nuts and nut oils, whole grains, vegetable oils, olive oil, and poultry. It should, of course, be noted that storing and cooking has been shown to break down and get rid of some of the vitamin E sources in foods. While the vast majority of people in the US absorb vitamin E from their diet, however, there are those that with very strict diets or intestine problems may additionally require extra supplementation.
Children (under 14 years old)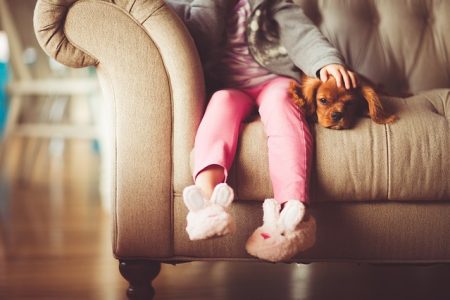 When it comes to ensuring that you are getting the most out of your daily vitamin E health supplementation, it is most certainly always a good idea, in general, to speak with your doctor or healthcare provider to discuss the optimal supplemental amount that you should be consuming each day. This, of course, is most certainly important if in fact, you do have a pre-existing medical condition
Top 5 Foods High in Vitamin E
Vitamin E is a fat-soluble vitamin found is various foods. Once in the body, vitamin E boasts a powerful anti-oxidant effect which helps the body get rid of free radicals. In simpler terms, this anti-oxidant effect helps the body fight against various cancers. However, the benefits of Vitamin E are not only limited to this, as we already stated in this guide. It has wonderful effects when it comes down to boosting the immune system. It is with this action that the body is able to fight off various bacteria or other harmful things affecting it. It also has an anti-hypertensive action which means it aids in the lowering of blood pressure. It does this by widening the blood vessels which ultimately lowers blood pressure but also avoids clots.
So how can we incorporate this wonder Vitamin into our body apart from taking a supplement?
The daily value of vitamin E required by the body is about 20mg. This vitamin is naturally found in various foods that we consume, however, there are 5 main foods that carry the highest levels of it.
Spinach
When it comes down to vitamin E, one must think of "all things leafy and green". Although found at a whopping rate of 3.7mg in a cup of spinach, other dark, green, leafy vegetables also carry significant values of it. Items like mustard greens, swiss chard and even kale carry high values. Coming back to spinach, although it is quite healthy when consumed raw, cooked spinach reduces its water content and becomes more concentrated by volume. This basically means that 3 cups of raw spinach is equivalent in nutritional value to 1 cup of cooked spinach. Since eating large quantities of raw spinach can usually be a hassle, boiling or cooking spinach is a lot easier.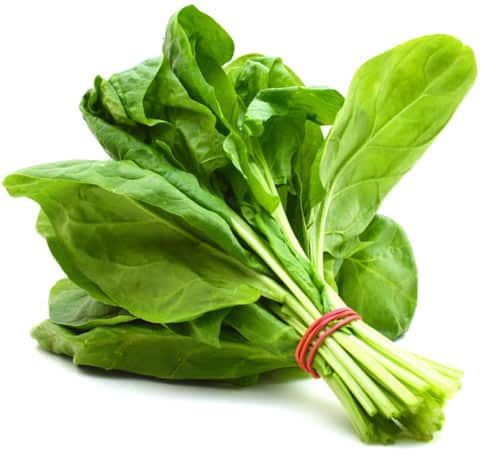 Although spinach is not a leaf one reaches for on a daily basis, there are ways of incorporating it into your diet. Next time you make a sandwich, instead of lettuce add spinach leaf instead. Since cooked spinach is better, adding spinach to your shrimp scampi (also an item that is rich in vitamin E) will not only add some color to your dish but will also make it healthier!
Almonds
These are wonderful, little, brown snacks that pack a powerful punch when it comes down to vitamin E. 100g of almonds pack about 26.2mg of vitamin E which is actually more than the daily recommended value.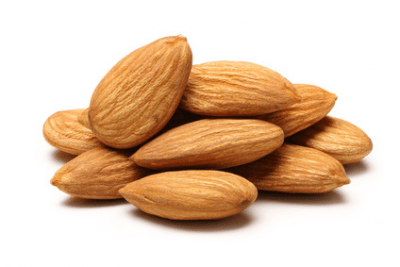 Although almonds make a delicious snack, for those who don't like eating them, here's an easy tip. Make a mixture of chili powder (to taste), salt, cumin, coriander and olive oil, toss the almonds in there. Roast for about 10 minutes in the oven till they are dry. Set aside and cool. You can divide these delicious, spicy almonds into portions in zip lock bags and snack on them daily. Also, for those wondering, studies have shown that the nutritional difference between raw almonds and roasted almonds is negligible. They both contain the same about of vitamins and fiber however roasted almonds may ever so slightly be higher in calories.
Avocados
One of the most commonly enjoyed fruits of the western world, avocados have a host of benefits, one of which is its high levels of vitamin E. With a serious 2.1mg in 100g of avocado, it's definitely a good source of hiking up your vitamin E levels for the day. For those wondering, there are various food in which you can easily incorporate avocado into. Salads with avocado cubes, a delicious breakfast of toast, fried eggs and slices of avocado on top, this list is endless. With just enough calories (160 calories in half an avocado), incorporating it into other dishes not only provides a wholesome but also healthy meal.
Plant oils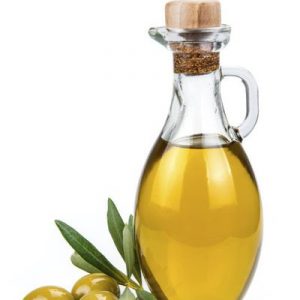 This is an interesting one because one barely thinks of oils as a source of vitamins but it's true. Various oils like olive oil (14.4mg in 100g), cod liver oil (12.3mg in 100g), sunflower oil (41.1mg in 100g) and flaxseed oil (17.5mg in 100g). If you look closely, many of these cover a major portion of the daily requirement of vitamin E in very small quantities of the oil. Olive oil is very commonly used as dressings in salad or topping for hummus while cod liver oil supplements are easily found to be consumed.
Sunflower seeds
If you have read so far then this one isn't so much of a surprise. Sun flower oil consist of 41.1mg vitamin E in 100g of oil while the seeds contain 36.6mg in 100g of seeds. That's still more than the daily requirement and is actually quite easy to incorporate into your diet. A lot of people prefer to snack on sunflower seeds as is. Sometimes they come with a light layer of salt which turns them into a savory snack but it's best to avoid those as excess salt may lead to an increase in blood pressure. You can also easily incorporate them into salads or even fun, snackable yogurts.
Criteria for Evaluation
Everything above so far has covered every aspect required to recommend a product. However, it is also correct to wonder what qualifies any product to get recommended. There are a series of step and points that are taken into consideration before short listing any product in our guides and then finally reaching the recommendation step. These consist of product testing, user reviews and ratings, manufacturer reputation and much more. Only after all this does a product become valuable enough to be recommended. Here, we will cover different aspect of Vitamin E supplements in the market.
Product Testing
This step is right up there as one of the most crucial aspects of product recommendation. It is impossible to tell our readers to try a product without putting it to the test. Some of these tests consist of checking whether the products stand up against the claims they make. An example of this is Garden of Life, Raw Vitamin E. A particular claim of this product is that it is vegan friendly and highly potent. We do the background research to make sure the product actually consists of these ingredients and stands by its claims. Another example is the Sun Down natural's vitamin E supplement where they claim the product is free of preservatives. It is claims like these and many more that we put to the test.
User Reviews and Ratings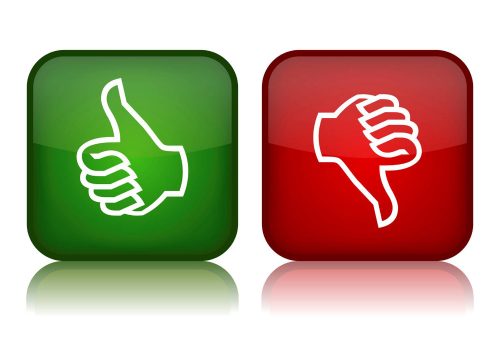 Without this step, it would be impossible to make a comprehensive list of good quality products. Every human responds to any new medicament or even supplements in a different way. If one person responds well to a supplement, does not mean the other person will too. However, with the help of statistical analysis and tabulation we can gather review and ratings of a larger number of users and predict an outcome that stands well against the general population. In simpler words, my going through hundreds of user reviews and ratings, we can predict is a product is generally good or bad.
Potential for Side Effects
Even though we have a wide variety of products, we do not take this aspect lightly. We make it a priority to recommend products that have the smallest margin for side effects. However, it is impossible for a product to not have side effects. Also, with growing allergies and dietary restrictions it is important to know which possible side effects one can experience. Some of the commonly seen side effects are feeling unwell, diarrhea, cramps in the abdomen, weakness, tiredness, fuzzy vision, easy bruising, headache when consumed in doses that are too high.
Manufacturers Reputation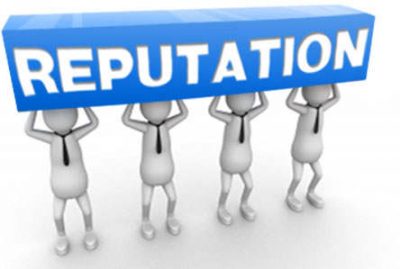 When it comes to the reputation of the brand, we only selected those brand that are known for delivering first class supplements that contain active ingredients and are free of any harmful chemicals.
Ingredients and Their Effectiveness
Vitamin E in its most common forms is available as a soft gel. This means that ingredients other than vitamin E will be present in the soft gel. These ingredients are safe for human consumption and are important for the overall integrity and stability of the dosage form. Due to the different doses of vitamin E available, the effectiveness will also vary. In the end, however, the many benefits of vitamin E are beneficial even in smaller quantities.
FAQs
Q. What is the difference between a "Natural Vitamin E" versus a "Synthetic Vitamin E"?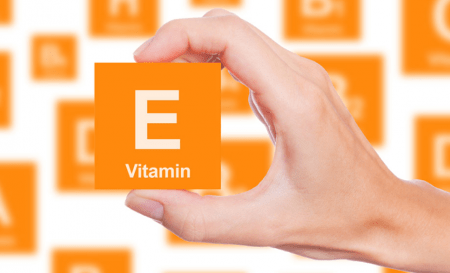 One of the main concerns with regards to an individual trying to determine which is the best form of vitamin E, comes in the way of the best in terms of deciding between "natural" vitamin and "synthetic" vitamin E. Interestingly, the actual difference between synthetic and natural forms of the vast majority of vitamins is actually quite slim. However, when it comes to vitamin E, natural has proven to be time and again a significantly better option. If you prefer to read the labels on the supplements themselves, you will find that the vitamin is noted as d-alpha tocopheryl succinate, d-alpha tocopherol, or d-alpha tocopheryl acetate. Whereas to the contrary, the synthetic form is affixed with the label of dl- prefix.
So, what exactly is the difference? Well, to begin, alpha-tocopherol has been noted as easily one of the most active biological forms of vitamin E, in its most natural form, it contains one mere isomer. To the contrary, however, alpha-tocopherol that is synthetic boasts upwards of eight various isomers, where only one is completely identical to its natural vitamin E counterpart. While the rest of isomers can vary in the range in terms of its potency from roughly 21% to 90% of pure d-alpha-tocopherol.
One highly important aspect to consider is how particularly your body takes in both synthetic and natural vitamin E in completely different ways. While a good many people are quite aware of the fact that the molecular structure best determines how your body will use vitamin E, many researchers have come to find that vitamin E that is natural will assimilate entirely better than their synthetic counterparts. In fact, specific proteins of which are produced in your liver will choose to select the natural vitamin E and thus ignore all of the other forms that are introduced.
Q. What are the main differences between alpha and gamma and tocopherol?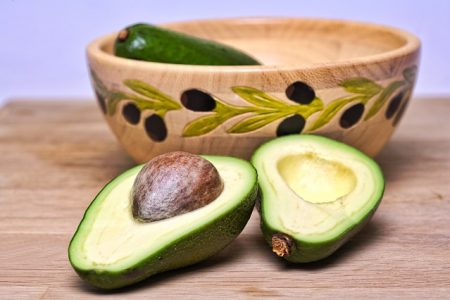 To start, it should be understood that Vitamin E has been referred to as a direct member of the family of which includes important fat-soluble key nutrients of which act as powerful antioxidants. In nature, at least eight varying substances, known as isomers, have been located which all have been shown to include vitamin E.  Interestingly, the four different isomers between both the tocopherol and tocotrienol groups all have varying biological activities as well as potential benefits.
Q. What are the main sources of natural vitamin E?
D-alpha tocopherol is a substance which can be found and obtained from a large number of non-GMO sources, particularly soybean, spinach, almonds and even sunflower oils (read our section on vitamin E rich foods featured in this guide).
Q. Is vitamin E from soy bad for your health?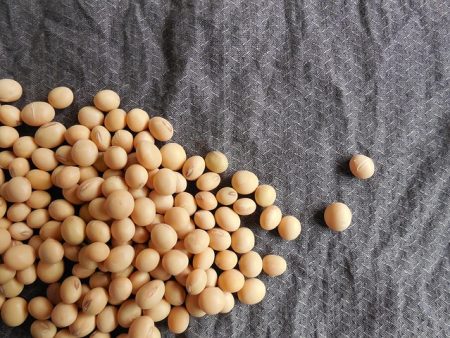 This is actually quite a common question when it comes to selecting the best vitamin E supplement for one's health. In fact, vitamin E is actually isolated by way of the distillation process from pretty much any vegetable oil, such as soybean oil, and is in turn purified with the exception of parts of the plant of which are typically eliminated of all of that material in the process. What does this mean? Well, in plain and simply, it means that phytoestrogens and isoflavones (along with potential food allergens) are virtually absent from such a pharmaceutically pure vitamin, such as this. The main proteins which set apart GMO from traditional, conventional soy should certainly be expected to be entirely absent in vitamin E due to the fact that protein levels are generally undetectable, and due to the fact that many vitamin E supplement brands are opting to utilize non-GMO sources.
Q. What ingredients are vitamin E rich?
There are so many incredibly nutrient-rich vegetables, nuts, and seeds of which are loaded with essential Vitamin E that is super beneficial to your body's needs. In fact, seed oils, vegetables, nuts  are some of the best and most commonly found sources (as explained in our vitamin E rich foods section above). Interestingly, there are even a good number of skin creams that contain bountiful amounts of all natural vitamin E, such as avocados, olives, nuts, pumpkin seeds, pistachio, canola oil,  apricot, kiwi, sunflower seed, wheat germ, shea, cocoa,  aloe vera, kiwi, and carrot, all of which are sure to work wonders for your skin. It is additionally fairly common for Vitamin E to be included as the main ingredient in a number of skin care products.
Q. Is consuming better than skin application of vitamin E products?
When it is internally consumed, vitamin E must first find its way to skin prior to actually being able to work its total magic and allow you to see and feel the full-on results.  When it is topically applied, vitamin E has been highly regarded to be fully capable of being readily absorbed into the layers of your skin, where it additionally provides unmatched antioxidant defense and support. While it is really can't be said which is the best overall in terms of topical application or internal, based upon a significant amount of research it can conclusively be established that vitamin E, when applied to the skin (even in super low concentrations like 0.1%) makes itself available for complete skin protection and also complete nourishment for your body in a manner that can be felt and seen right away. So regardless of which is actually the better way to go about it, they are both highly beneficial attributes.
Q. What products should I seek to include vitamin E in?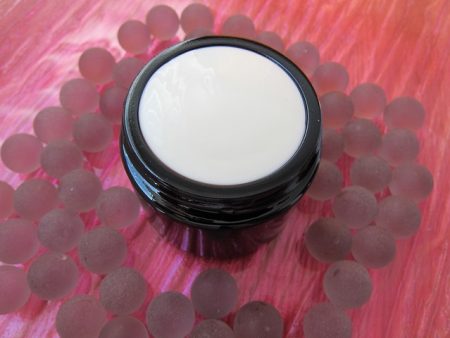 You are more than likely very well aware of the fact that vitamin E is a highly potent ingredient to have in your cleanser, moisturizer, sunblock and even simply internally. Due in large part to its antioxidant properties, it is a super useful ingredient to have in your toner as well. When used in higher concentrations, vitamin E is invaluable in terms of being able to work with other actives in your anti-aging creams and serums, due to the fact that it nourishes the skin, making it gorgeously supple, while keeping fine lines at bay. Along with contributing entirely to your overall health and well-being.
We hope that this list has helped you to find the best vitamin E supplement on the market. Vitamin E is an excellent addition to your diet in order to get huge health benefits and support your body's natural functions.
Subscribe to our Newsletter