[11 Best] Black Teas Reviewed and Rated
Disclosure: We use affiliate links and may receive a small commission on purchases.
Among the oolong,
green
, and white teas, the
black tea
is the most oxidized tea. It undergoes an oxidation process, known as fermentation, which is why this tea has a highly oxidized variety. From its name you can guess the flavor of this particular type of tea is strong. It is called
black tea
because of its dark and rich amber colored texture. In China, black tea is called red tea due to the distinct reddish color of the brew. The strong flavor of red tea can be diluted and
sweetened
by adding milk, honey, and sugar but this might lessen the
antioxidants
potential of the black tea.
Black tea leaves are first cut and torn from the plant. They are then left to dry and wilt. The withered leaves are then processed into excellent evenly sized particles. Then comes the oxidation stage, where the black tea leaves are oxidized at a controlled temperature, humidity, and oxygen level. This is the stage where the green leaves turn their color into brown and aroma of the tea develops during the oxidation process as well. After that, the wet leaves are left to dry. Lastly, the leaves are sorted into tea grades such as whole leaf grade, fanning, and broken leaf grade. Black tea is a safe beverage choice which has a broad range of benefits. You can get a good pack of black tea easily from sites like Amazon and other online stores.
Twining's Earl Grey Tea

Our rating
flavoring cakes
Price:

See Here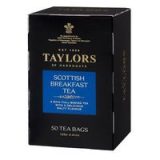 Taylors of Harrogate Tea

Our rating
very flavorful
Price:

See Here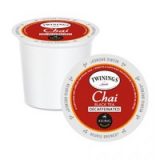 Decaf Black Tea by Twinnings

Our rating
healthy black tea
Price:

See Here

Usage Recommendation
Yes, black tea has its set of benefits, but it should be consumed moderately. Drinking too much of it during pregnancy or if you have a pre-existing medical condition may result in negative effects rather than positive ones. Don't drink more than five cups per day as the caffeine content will make you hyperactive and jumpy. Be vigilant if you are a breastfeeding mom, consult a doctor before settling on a dosage for black tea.
For a normal and healthy individual, one to three cups of black tea is enough for a day.
10 Best Black Teas
1. Twining's Earl Grey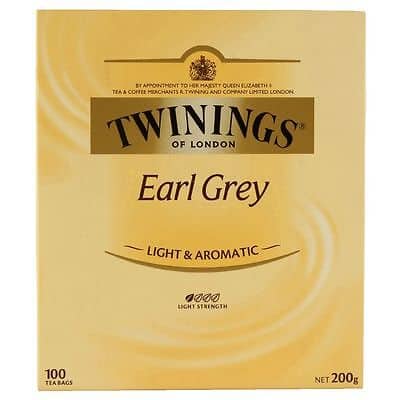 Twining is considered one of the best black tea brand in the world. Earl Grey is a tea blend of black tea with the flavor of Oil of Bergamot. It is now offered in Oolong and Green flavors. Earl Grey tea is used widely. Bakers use it for flavoring their cakes.
Expand to see more
One of the most known key features of Earl Grey tea is that it helps in losing weight, as it has very few calories.
Features and Specifications
The product contributes to Improve digestion. Caffeine in the tea helps with the constipation problems. It helps with the upset stomach thus preventing nausea and vomiting.
Helps in preventing fever, cold and flu.
This tea protects against cavities and tooth decay.
Earl Grey Tea also works as a relaxant. It helps with dealing with depression and anxiety.
Price
It is very affordable and can be purchased at a very reasonable price. Everyone can easily afford such a great tea.
Verdict
It can be used as an alternative to black tea for breakfast. It is a natural way to boost up your health to a newer level. It does not include any preservatives. It is purely organic and helps in various ways to improve your life.
It has fewer levels of caffeine as compared to other teas
It does not stains clothes
Contains no artificial colors, sugar and it's gluten-free
Remains fresh for a longer period
Typically a box can be used for three years
2. Scottish Breakfast by Taylors of Harrogate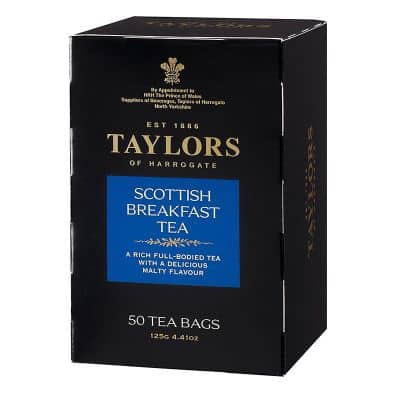 This traditional tea has its roots in the Assam region of India. It is very flavorful and consists of a medley of traditional flavours that just leave you mesmerised with its soothing effect.
Expand to see more
It goes best with milk and is a perfect way to start off your day happily and healthily by having it during breakfast. As the name indicates, the Taylors have manufactured this tea specifically for Scottish water. This is because water in Scotland is soft water which can dull the flavour and aroma of any tea. However, this tea is thick as well as strong, which makes it capable enough to give a full bodied effect even in a cup of soft water.
This tea has a full, rich and malty taste which is soft at the same time so that your taste buds are stimulated to just the right extent and to make your experience more flavorful and enjoyable.
Features and Specifications
Teabags come in a cardboard box weighing 125g. Each box has 50 tag-less tea bags. Each tea bag has 2.5g of tea.
It is made from a blend of Assam and African teas.
This product is blended and then packaged in England.
The tea bag has to be left in warm water for 4-6 minutes prior to making tea.
Price/Value
This tea is extremely affordable for the quantity and quality that it possesses which in itself is a great motivating factor for the customer to buy it.
Verdict/Conclusion
The great cost to tea ratio, amazing flavor, and a perfect assortment of teas in this box makes this tea an ideal option for all those tea fans out there looking for affordable options to try out.
Blend of 100% natural black teas from different regions of the world
It can be served both with or without milk
It has a very soothing and anxiety relieving effect
It comes in a cardboard box which is not a very good storage option
It does not taste as good with just water as it does with milk or cream
3. Decaf by Twinnings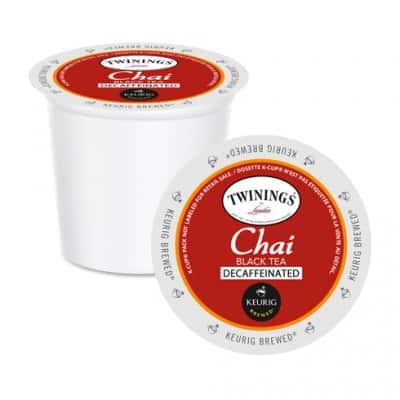 Decaf fits itself in the list of strong black teas. This strong and healthy black tea has its roots in India, and as its name indicates, it is manufactured to suit the traditional English breakfast. However, the refreshing aroma and delightful taste of this tea make it suitable for absolutely any occasion and any time of the day, not just breakfast.
Expand to see more
The most special thing about this black tea which makes it unique and different from all the other options available in the market is that this version is decaffeinated. So if you love black tea but at the same time want to avoid caffeine, this is an ideal alternative for you.
The antioxidants naturally present in this tea such as flavonoids helps clear out toxins from your body without any effort and keeps you protected from deadly diseases.
Features and Specifications
This tea comes in a box weighing 40g and consists of 120 individually wrapped tea bags.
Blend of black teas acquired from the regions of Assam and Kenya.
Has to be brewed for 2-5 minutes or more depending on how strong you want your tea to be.
Price/Value
The price seems quite high at first, but when it is compared to the amount of tea bags in one box, it seems very reasonable and worth the money.
Verdict/Conclusion
If you have given up on caffeine and are looking for a decaf substitute to regular black tea, this is an ideal option for you with very a very affordable price to quality and quantity of tea ratio.
It is decaffeinated
It is a natural source of antioxidants
It can be even used to make iced tea
It has no artificial flavors and no bitter taste
The flavor becomes very strong and unpleasant if brewed for very long
4. Fruity with Bergamot by Harney and Sons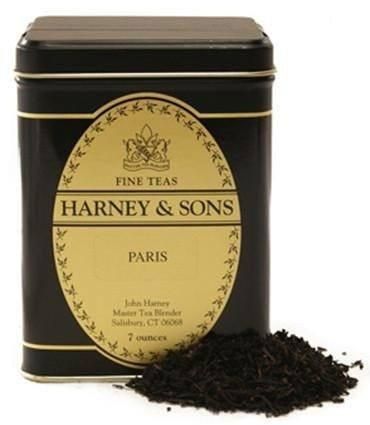 This tea was specifically manufactured to pay homage to the lovely city of Paris, and the infusion of flavors that it possesses has an essence of its culture and traditions. This tea simply just takes you to Paris in your thoughts with its wonderful aroma and flavorful components.
Expand to see more
This tea is not a mixture of the usual teas and spices. In fact, it has a completely new assortment of flavors to provide you with a completely new flavorful experience. It is actually a fruity black tea, and the flavors infused in this tea include caramel, vanilla, and lemony bergamot. This completely unique but appealing combination of flavors is something that makes this tea attention catching and worth a try.
Harney and Sons are dedicated to providing their customers with the best and completely pure products. Hence, all the constituents of this tea are kosher.
Features and Specifications
This tea comes in a box of 50 individually wrapped tea bags.
It is a medium body tea product.
Its constituents consist of black tea with currants, caramel, and citrus.
Price/Value
These tea bags are a little expensive as compared to the quantity of tea. The price to quality ratio of these tea bags is not so satisfactory, however, if you are a fan of a combination of such flavors, it is definitely worth it.
Verdict/Conclusion
The price goes with the quality of this tea and not quantity but as they say 'quality over quality.' So, if you love caramel and vanilla with a hint of bergamot, this is the tea for you.
It can be brewed in hot water and used without milk
It is a kosher product
The flavor and aroma are robust
The vanilla flavor and aroma sometimes feel artificial and too strong
There is not much black tea flavor with only one tea bag
5. Lipton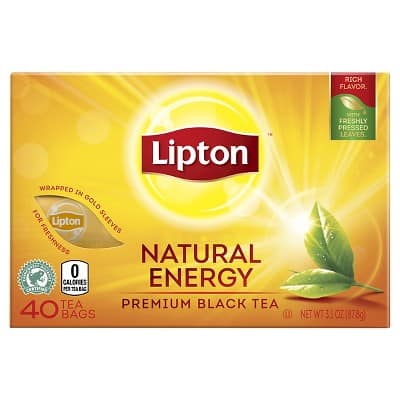 Lipton black tea is an uplifting drink with a delicious taste. Lipton utilizes an innovative process by pressing the high quality, fresh tea leaves and releasing the natural essence from them. This essence is then utilized in Lipton's blend.
Expand to see more
It comprises flavonoids which are heart-healthy and naturally hydrating keeping you energetic and active all day.
Features and Specifications
It has an intense color, rich taste along with it invigorating aroma.
You can serve this tea either cold or hot.
The tea leaves are carefully selected and freshly pressed to capture the natural taste as much as possible.
Lipton black tea serves a lock box which is sturdy and allows easy storage with complete wrapping. This preserves the tea leaves and allows them to stay fresh and maintain their aroma with long shelf life.
The box comprises 312 tea bags. This tea can be sweetened with agave nectar, sugar or stevia.
The tea bags are 100% certified by Rainforest Alliance.
Price/Value
Lipton black tea has a deep discount with the normal price so that customers can drink it every day by spending a little cash on it.
Verdict
Lipton Black tea is simple to brew, costs little, simple flavor along with pleasant smell and taste. It's an amazing drink which is calorie free and easy to buy.
It is gluten-free without any artificial flavors or colors
It is modestly priced with a moderate amount of caffeine
Lipton Black tea arranges the tea bags with paper dividers
May stain your cotton clothes because it gets darker with steeping time
Tea bags are not sealed in an airtight form
6. Twinnings English Breakfast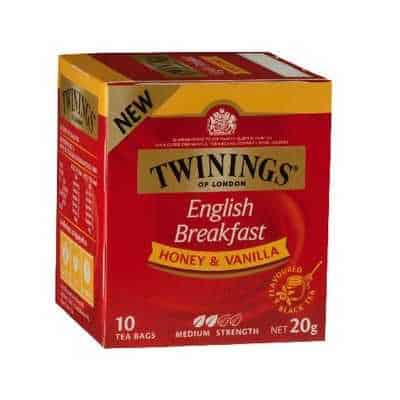 The invigorating and refreshing flavor which makes the Twinning Tea English Breakfast one of the best drinks which you can enjoy anytime or on occasions. It is well-blended with Assam and Kenyan teas. It is a traditional form of tea with satisfying aroma and rich taste.
Expand to see more
Features and Specifications
A satisfying and rich form of black tea
Teabags are fully wrapped in foil making them air tight. They are portable and easily kept fresh
Twinning black tea has a little bitter taste with deep orangish red color, and it's a clear beverage
Price
It has an average price which everyone can easily buy. It is notably economic and an excellent beverage for cold and hot recipes
Verdict
It is an easy and simple drink to prepare with good taste and smell along with a cinch to aroma and flavor. This tea product is adopted as a hot drink during breakfast or served as an iced drink while enjoying picnics, lunch or supper.
Extended shelf life
Even if you sweeten it, this tea will taste as robust, flavorful, black tea
It is gluten-free without any artificial flavors or colors
Some individuals may feel extra caffeine in this tea
The tea bags are not sealed impeccably so it is not air tight by nature
7. Twinnings K Cups
Twinning has been serving the world with the finest quality teas for more than 300 years. Twinning experts only utilize the leaves from standard sources which are cultivated by trusted growers all around the world. Twinning has a wide range of tea blends which have high standards and maintain the quality along with ethical values.
Expand to see more
It is a favourite choice of tea all over the world. It is a robust tea with satisfying and delicious flavours. It is an original, traditional blend to compliment the English breakfast.
Features and Specifications
It is a traditional blend of Assam and Kenyan black teas.
Can be served without or with milk, unsweetened or sweetened, this all depends on your choice.
Premium quality tea which is loved by many consumers.
Embrace 24 counts.
Price/Value
It is economical and excellent beverage which can serve at all times or on occasions.
Verdict
It is a pure and perfect tea with flavorful blends. It has an amazing taste with a fresh smell of tea leaves. The tea by twinnings can be served as hot or cold teas.
It has an extended shelf life
It has a dark appearance with flavorful experience
It has an extra amount of caffeine
Serves as a hunger stimulant
8. Taylors of Harrogate, Yorkshire Gold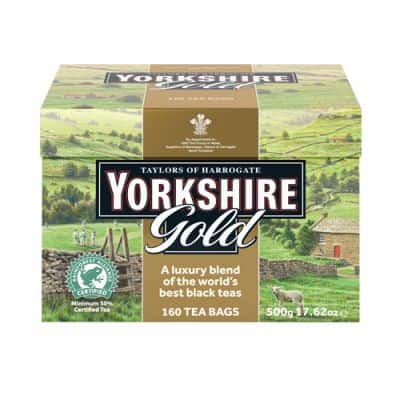 Yorkshire Gold tea is the 3rd most well-known tea brand in the UK. Yorkshire Gold is a blend of Assam and East African teas. This black tea that goes well with milk, giving it a silky smoothness that everyone wants. It has an excellent strong tea for mornings and early afternoons. It has a floral smell and brews up nicely. This tea is a combination of savory flavors with fruity touches.
Expand to see more
Features and Specifications
It is an English tea with a unique flavor.
Blends three tea leaves grown in three different countries, i.e., Sri-Lanka, Kenya, and Assam.
This tea is also known as luxury tea.
Yorkshire Gold is full-bodied
The tea has malty flavor.
Price/Value
It is easily affordable. Therefore, anyone can enjoy a delicious tea for breakfast.
Verdict
Just like the coin has two sides, there are health benefits as well as health hazards of this product. You have to use a product carefully, and in a limited amount otherwise, you may feel nauseous. Likewise, it is good for people with heart problems, as it contributes to lower blood pressure. It works as a stress reliever. Thus, proving it is good for health.
Taylor's finest tea blend
Tea is rich in antioxidants
It has a smooth and delicious taste
Yorkshire gold works as a stress reducer
9. Hot Cinnamon by Harney and Sons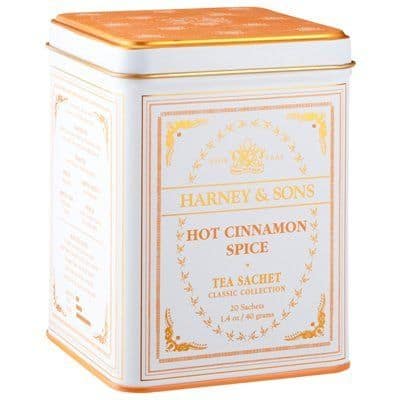 An amazing blend of a wide variety of unique flavors including black tea, cinnamon, orange peel and sweet cloves. This tea has been manufactured with a careful selection of flavors which complement each other. These flavors have then been put together carefully in specific amounts to create a blend of flavors your taste buds cannot resist.
Expand to see more
This tea by Harney and Sons has not one or two but a blend of three different kinds of cinnamon. The presence of such a variety of cinnamon in this tea not only imparts a strong flavor to it but also helps you get healthy by improving your metabolism and helping you to lose weight.
Features and Specifications
A combination of spices with citrus flavors such as cinnamon and sweet cloves with orange
This tea comes in a container weighing 2.67 ounces. Each container consists of 30 sachets
Medium bodied tea
The base of this tea is China black, and the leaves are dark brown
You have to use boiling water for this tea and brew it for 5 minutes to enjoy it
Price/Value
This tea is a bit pricey as the money it costs a bit too much for just 30 sachets. However, the lovely tin the tea bags come in, and the divine taste and aroma make these tea bags worth it.
Verdict/Conclusion
The soothing impact, delightful flavor and mesmerizing aroma of this tea make it the perfect choice for those who love cinnamon and citrus flavors and those who are watching out to lose weight and avoid sugar. All this makes this tea definitely worth the money it costs.
Extremely flavorful
It has a strong aroma of spices and citrus
The strong cinnamon flavor might be a setback for some who are not a fan of this spice
10. Twinings Decaf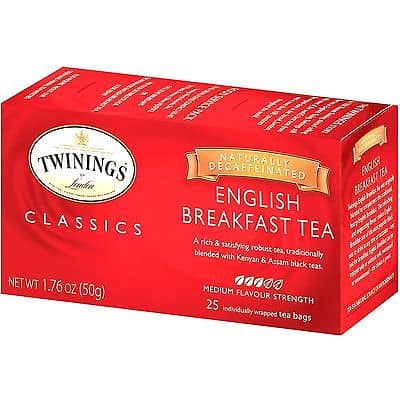 Twinings Decaf English breakfast tea is one of the most popular blended teas, common in British tea culture. It is described as full-bodied, robust, creamy and blended to go well with milk and sugar. Furthermore, it is healthy, smooth and flavorful. It is a purely caffeine-free tea. It just involves 4mg or less caffeine per cup.
Expand to see more
Features and Specifications
It can be prepared only within 3-5 minutes
It is also available in Tea-bags packing
It is the deep-orange color of tea, with a little bit bitterness in taste
Gluten-free
Price/Value
Quite affordable for everyone. It is easily available around the globe. It is very pricey. And people can easily manage to use them for breakfast in everyday life.
Verdict
It provides resistance to many illnesses and improves your health. It contains vitamin C and E that prevents hair and skin dullness.
It helps you against insomnia
The tea is easily served in tea-bags packing
Long shelf life
It assists in burning calories in a lesser period
It is easily sweetened without ruining the flavor
Not organic
It has an intense strain
---
Benefits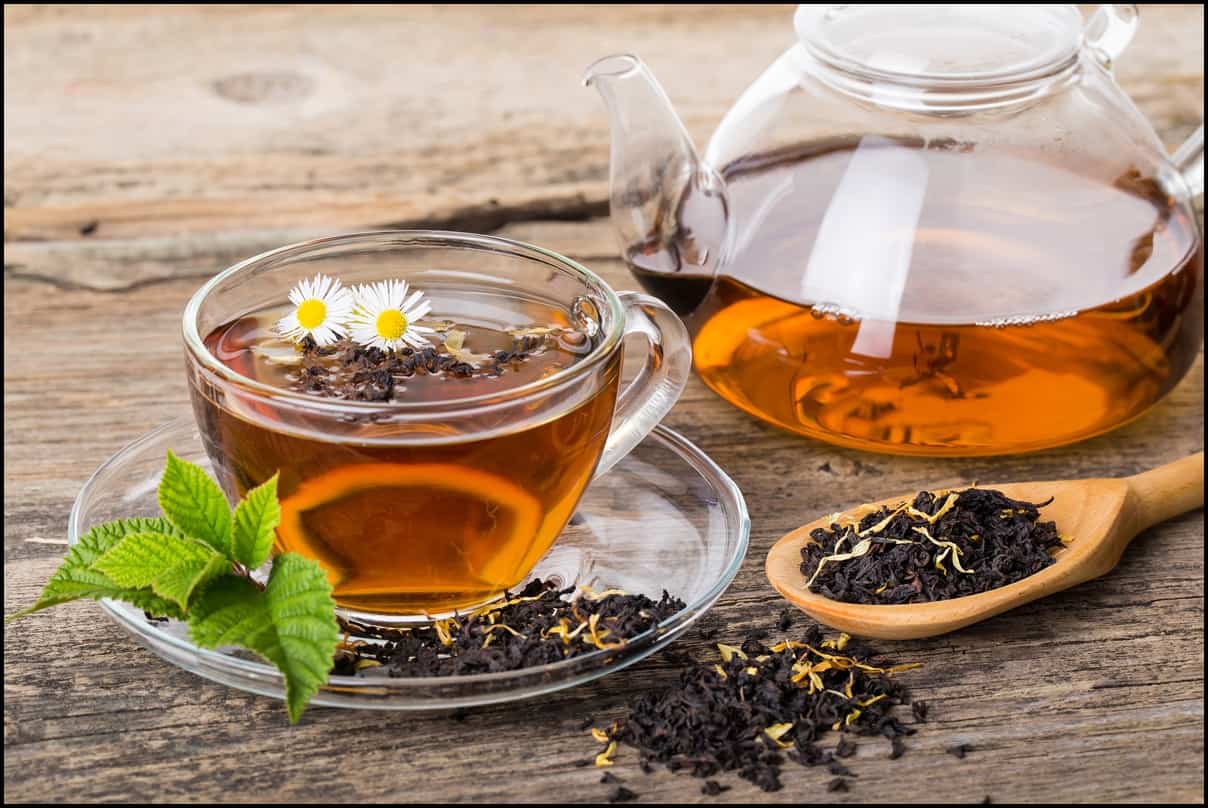 Coffee lovers often tend to overlook the benefits of black tea by labeling it as a highly caffeinated beverage, what they fail to understand is the amount of caffeine in black tea is significantly lower than the caffeine present in coffee, as tea is more diluted when compared to coffee.
Black tea not only has physiological benefits but it has impressive psychological effects too. Due to its health qualities and medicinal benefits, this particular type of tea has proved useful in the curation and treatment of many diseases. What more can one want when their cup of tea serves as a cure for their health problems too? Here are some prominent tried and tested benefits that black tea provides its consumers with:
Helps in improving cardiovascular health
Research has proved that regular consumption of black tea reduces the risk of strokes and heart diseases as the manganese present in black tea helps cardiac muscle function. It helps in the ailment of heart problems as well, so for heart patients drinking black tea every day can aid in the repairing of coronary artery dysfunctions. It has been noted that people who consume three or more cups of black tea daily had a 21% lower risk of a stroke than people who consume less than one cup per day.
Black tea's anti-inflammatory quality helps in curing digestive system problems such as bloating, gas, stomach pain, stomach cramps, and constipation. This tea is enriched with a bitter-tasting organic substance called tannin which boosts your immune system and treats gastric and intestinal illnesses.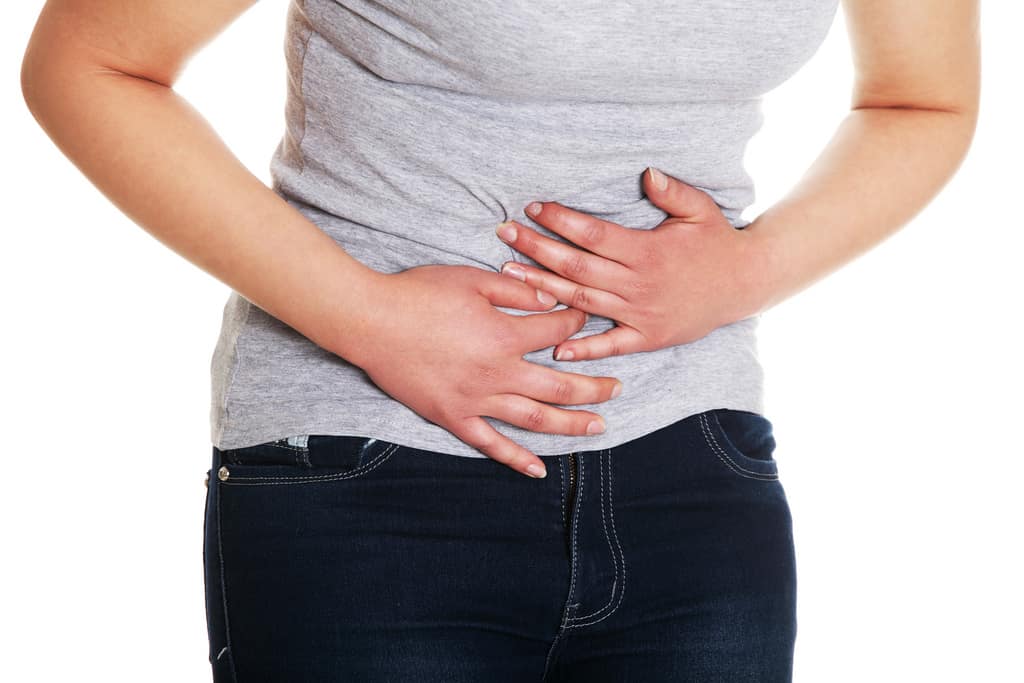 Over the years the rise in the number of cancer patients has increased a great deal. A lot of research has been done to find the cure for this fatal disease; while black tea is not said to cure cancer but many studies have found that the antioxidants (like catechins and polyphenol) present in black tea may assist in the prevention of different types of cancer. Black tea is said to be beneficial for women, particularly, as drinking either black or green tea aids in preventing the growth of cancerous cells in the breasts or ovaries. It has been noted that women who drink black tea have a lower risk of developing ovarian cancer when compared to their counterparts.
Regular tea drinkers have stronger bones too as phytochemicals present in tea lowers the possibility of developing bone diseases such as arthritis.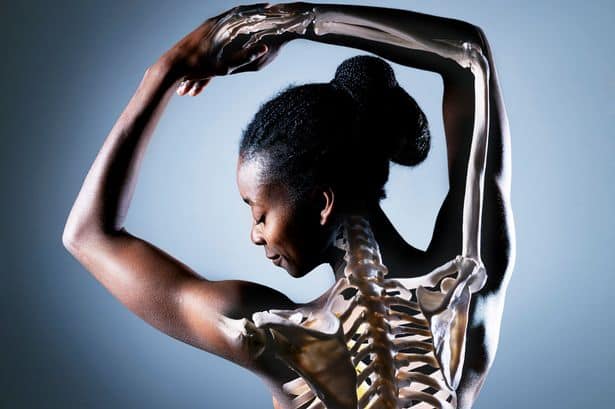 Freshly brewed hot liquids bring temporary relief to asthmatic conditions. Black tea is immensely beneficial for asthma patients, as it clears and expands the air passage thereby allowing them to breathe easily.
Cures intestinal problems
People who suffer from intestinal disorders such as diarrhoea are advised by doctors to sip plain black tea as the tannins present in it have a healing effect on digestive system problems.
Just one hot cup of this beverage will serve as the perfect stress reliever as it has shown to reduce the stress hormone, known as cortisol when moderately consumed on a daily basis. Keep in mind to not drink more than one cup of black tea because the caffeine in it might make end up making you hyperactive. Moreover, the amino acid L-theanine helps you concentrate better and relax.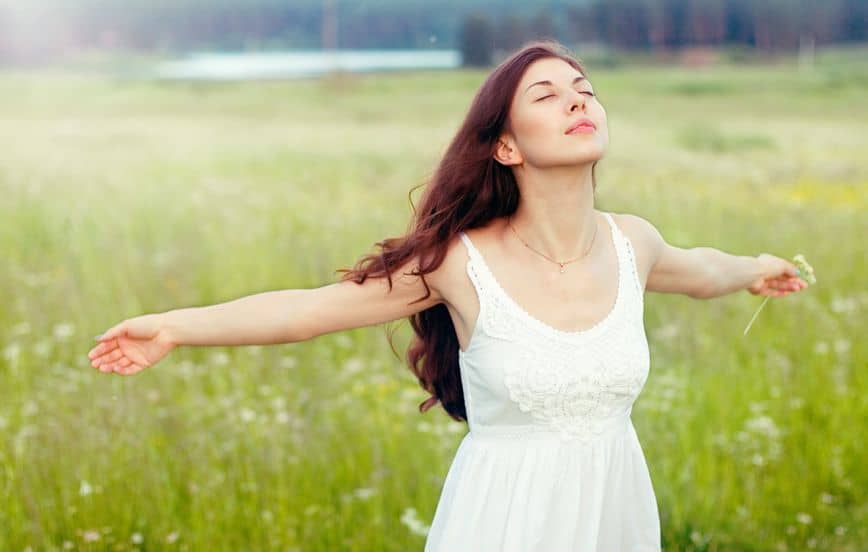 Like other caffeinated drinks, black tea will give you just the right amount of energy when you feel lazy but have a pile of work to do. By drinking one cup in the morning, you will have the vitality to do your tasks for that day.Among the other benefits of black tea, the mineral in it also helps in boosting the immune system and reduces the risk of developing diabetes and high cholesterol, kidney stones, and Parkinson's disease. Its long term use can help in preventing Osteoporosis (brittle bones)
Precaution and possible side effects
While this beverage is safe to drink there are certain precautionary pointers that you should consider before consuming it. As the saying goes 'everything is better in moderation,' the side effects of drinking too much black tea may not be as great as its benefits, but these side issues are prominent and harmful too. Few of these adverse effects include:
If you drink more than five cups of black tea on a daily basis, the caffeine will cause problems in your digestive system and may result in digestive system disorders such as diarrhea. The key is drinking it in a moderate amount (1-3 cups/ day).
You should always be aware of the food you are consuming. If you are a person who has an iron deficiency, drinking black tea may end up making your anemia worse.
If you drink this tea in excess, it will affect you adversely. The caffeine directly stimulates your central nervous system thereby activating your body's fight-or-flight response. Drinking high doses of caffeine makes a person jittery, causing insomnia, increasing heart rate and heart palpitations. Moreover, if you have anxiety problems, the excess caffeine will make this condition worse.
Black tea will cause acidity which triggers gastric ulcers. Therefore it is prohibited for people with gastritis.
The other side effects of black tea are bleeding disorders, glaucoma, varicose veins, high blood-pressure, irritable bowel syndrome (IBS), and overactive bladder.
Criteria for Evaluation
Tea lovers are picky drinkers, a person who drinks green tea can't just change their preference to black tea overnight. Different types of teas have different levels of caffeine, antioxidants, minerals, and nutrients in it. After settling on a particular tea type, you need to select a particular brand too, one that provides you with original and authentic flavors.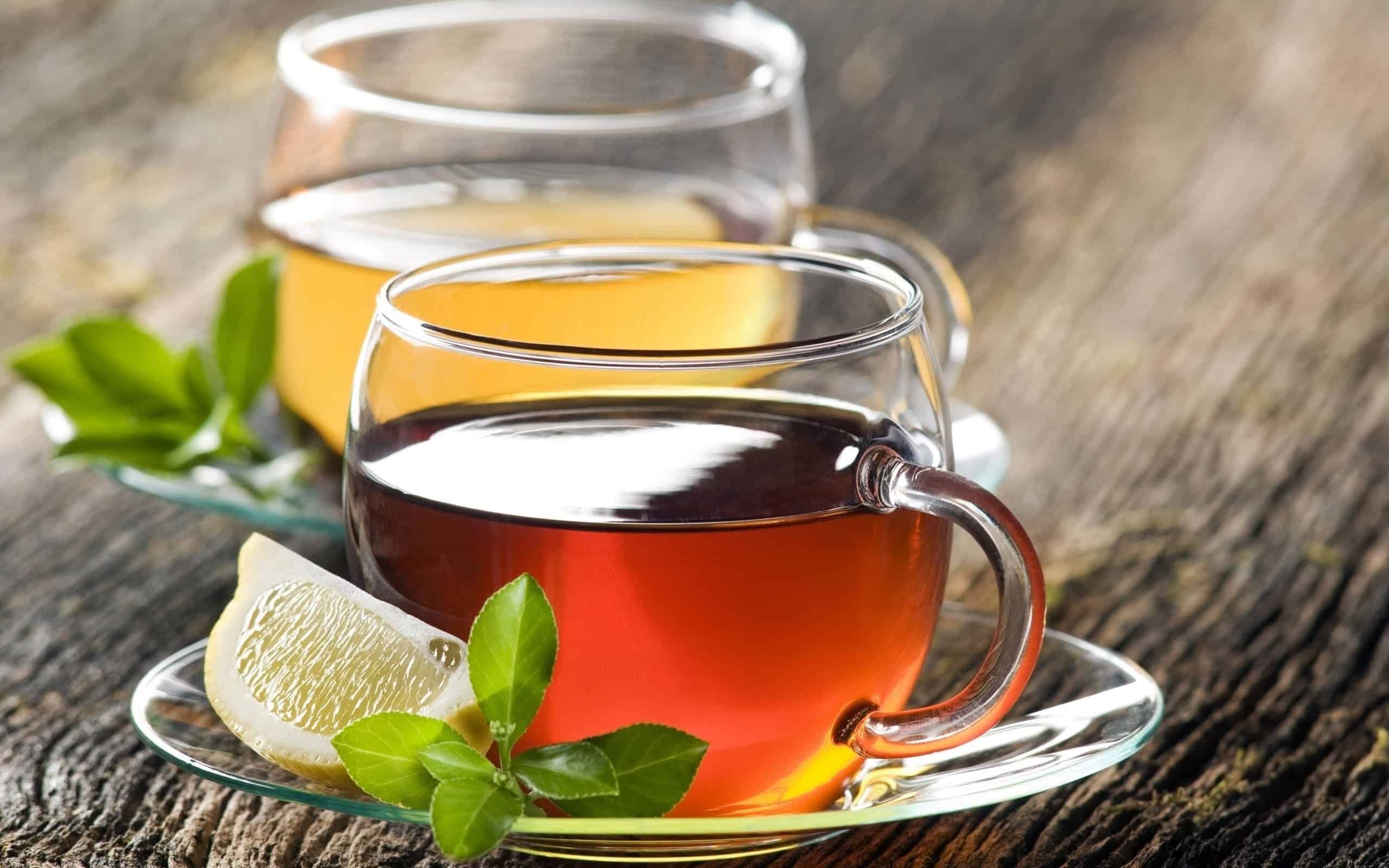 We have narrowed down the ten best available black tea choices for you and used the following criteria for selection to make sure we only feature quality products in our list.
Product Description
If the manufacturer has provided a brief and elaborate description of the product, it gives off the vibe that they possess necessary knowledge about what they are offering. The product description will also help you in comparing one product with another. Moreover, you will have a better insight about the product and its ingredients.
User Review and Ratings
In the world of business, word-of-mouth is the best source of marketing your product. You are more likely to buy a product with 900 five star reviews when compared to a product which has 500 three star reviews on Amazon. So, look for reviews, ratings, and comments users of a particular brand of black tea has made about it.
Black vs. Green Tea
The debate on which type of tea is better for you, black vs. green stirs deep emotions, with advocates on both sides fervently for and against their favorite beverage. In this article we're going to take a look at the differences between black and green tea, and look at some of the latest research to try and unravel the conunudrum of which tea enriches life better.
Archaeologists unearthed the earliest physical evidence of tea drinking from the grave of the Chinese Emperor Jing of Han dated to the 2nd century BC. It was not until Portuguese adventurers and merchants visited China in the 16th century that tea became more widely known, and by the 17th century the British made drinking the beverage fashionable.
What most people don't realize however, is that black tea, and green tea come from the same plant Camellia Sinensis. It is how the tea is processed that makes it either black or green. Green tea undergoes minimal processing, while black tea is oxidized using a fermentation process. This means that the nutrients found in green and black tea are different, and therefore both offer slightly different benefits.
Green and black ea both contain flouride so promote healty teeth and bones, however there is more flouride in black tea than green. On average, black tea contains up to 0.5 milligrams of flouride per cup, while green tea has up to 0.4 milligrams. The body incorporates the flouride from what you eat into the material that constitutes teeth and bones. Fluoride helps in cavity prevention. If you use tap water to make tea, then that will also increase your flouride intake.
When it comes to the much-talked about cancer fighing benefits green tea results more beneficial than black tea. A study published in the journal Toxicology and Applied Pharmacology in 2013, found the death of skin cancer cells was promoted by EGCG. Another study pubished the same year showed an effect on colon cancer cells. The study went on to show that the EGCG found in green tea would render the genes needed for colon cancer growth were rendered inactive. This means EGCG might have an effect on the spreading of a cancer.
If you are looking for a beverage that won't clog up your arteries then both green and black tea hit the mark. That EGCG found in green tea collaborates with cells that line the blood vessels. Green tea boosts the good cholesterol while at the same time lowering the amount of bad cholesterol. A study by the Linus Pauling Institute offers extra benefits from drinking black tea. It suggests that black tea improves the function of the blood vessels if you suffer from coronary heart disease.
FAQs
Why is it not preferred to add milk to your black tea?
Adding milk to a cup of black tea lessens the potential of its antioxidants.
Is black tea more caffeinated than coffee?
When it comes to caffeine count, black tea falls some place in between coffee and green tea, coffee being the more at caffeinated end of the scale. The caffeine content of one cup of black tea is 40 mg, whereas a cup of brewed coffee contains 85-200 mg of caffeine. Yes, tea leaves are stronger than coffee beans, but the reason why tea is lighter than coffee is that tea is more diluted when compared to coffee. Nonetheless, caffeine is caffeine whether you consume it from black tea or coffee.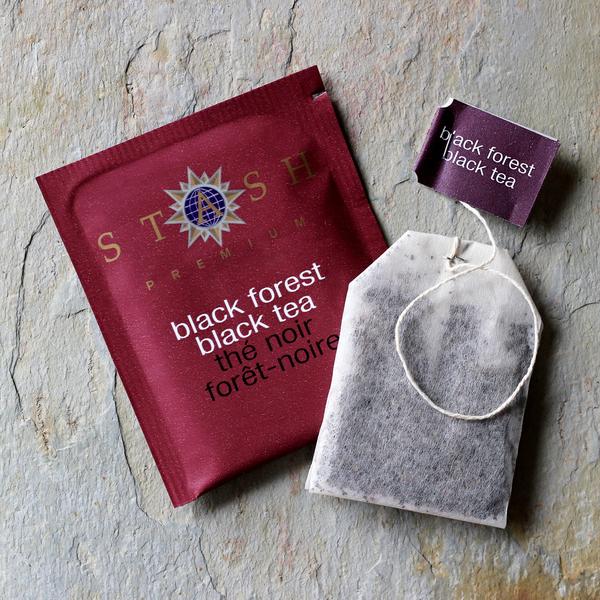 Does black tea lose its flavor over time?
Black tea doesn't lose its flavor if it is stored properly. Though, keeping it in the open air will definitely dull its effectiveness. To preserve its flavor make sure to pack it in airtight containers and store it in a cool and dry place, away from sunlight.
What is the difference between green tea and black tea?
Both tea are made from the same plant, the difference is in their processing. Black tea undergoes an oxidation process called fermentation, whereas green tea goes through a minimal amount of processing thereby making green tea slightly more nutritious than black tea. According to the Linus Pauling Institute, green tea offers 9-50 mg of caffeine per cup while black tea contains 42-72 mg of caffeine content in one cup.
Who should drink black tea?
Black tea should be consumed by people who like to stay alerted and active, as it contains caffeine and theophylline both of which speeds up your heart rate and make you feel awake. People who have a family history of cancer should also drink it because research shows that antioxidants (polyphenols and catechins) present in black tea are said to prevent cancer cell growth. In addition to that, black tea is also beneficial for high cholesterol and diabetes patients.
Are there any risks of taking black tea?
A some of the side effects are:
Sleeplessness and anxiety
Heart palpitations
Increased and irregular heartbeat
Headache
Ringing in ears (Tinnitus)
Vomiting and nausea
Restlessness
Tremors
Increased urination
What is the average dose of black tea per day?
According to the University Of Maryland Medical Center, one should limit their daily tea intake to five cups. However, if you are a pregnant woman or have a medical condition then consult your doctor before drinking black tea.
Why loose leaf tea is better?
Loose leaf tea is not brewed in a teabag. When you steep loose leaf tea, it has room for tea leaves to absorb water and expand as they infuse. The extra space allows the water to flow through the leaves and extract multiple minerals, vitamins, flavors, and aromas from the tea leaves. This is why it is considered better than normal tea bags.
What are the best black tea bags?
Here are a few best black tea bags of 2021:
Subscribe to our Newsletter