Best Selenium Supplements Reviewed and Rated
Disclosure: We use affiliate links and may receive a small commission on purchases.
Selenium is a mineral that plays an essential part of our bodily functions and health. It's key to a healthy metabolism, stronger immunity, and better fertility in men and women. These supplements are used for those that struggle to maintain levels needed in order to increase overall health as well as an aid in diet methods. Selenium does an excellent job of combining with other vitamins to deliver all of those health benefits. It's recommended to consider combining with other vitamins rather than isolate the mineral by itself because it could lead to more issues than benefits. We suggest consulting your doctor or a dietician before going forward with adding this supplement to your routine.
Our Top 3 Picks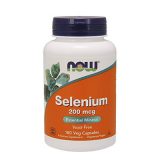 Now Foods

Our rating
Highest rated
Price:

See Here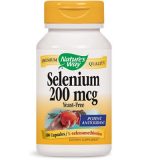 Nature's Way

Our rating
Trusted brand
Price:

See Here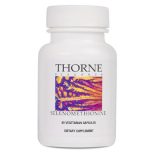 Thorne Research

Our rating
Natural Product
Price:

See Here

What is selenium?
Selenium is a mineral that is found in the soil. It appears naturally in varying amounts in water and some foods. When consumed, the selenium goes into the cells' nucleus where the DNA and genome are stored. If and when it finds damage caused by disease, free radicals, or other issues, it synthesizes with glutathione peroxidase. Glutathione peroxidase is a very important enzyme that helps to protect the fats in cell membranes. These two come together to fight against the degradation of the cells and protect them from DNA damages.
Before reading on about our top ten picks for a selenium supplement, consider your daily diet and the area in which you live. Generally, people can get their needed dose of selenium because the soil that they get their food and water from is rich with it. Certain areas that struggle to have the right levels of selenium such as in Europe, Africa, and China will be more likely to need a selenium supplement. If you are on other vitamins or medications, be sure to consult your doctor before using selenium, as it can interact with these and cause more issues.
10 Best Selenium Supplements
1. Now Foods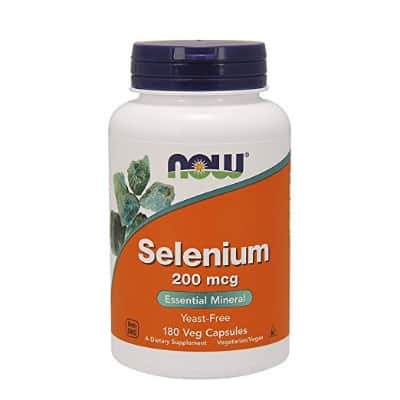 Nows Selenium tablets are combined with an essential sulfur amino acid, methionine, which produces a naturally occurring form within a diet. These are just the essential minerals alone, allowing you to really choose how much you want to take and have the ultimate effect. This is the highest rated and most recommended across the board.
Expand to see more
Nows Selenium supplement targets damaged cells and provides antioxidants to protect and heal them from further damage. It will increase the blood flow to quicken the process as well as give your metabolism that extra boost.

It's suggested to take one to two a day maximum with food as nausea in larger doses is possible. With 100 capsules at such a low price, this would be the most cost effective and the most efficient of receiving the needed benefits.
This is a vegan product
It's yeast free
Non-GMO
Those that are pregnant or breastfeeding may not be able to take this
2. Nature's Way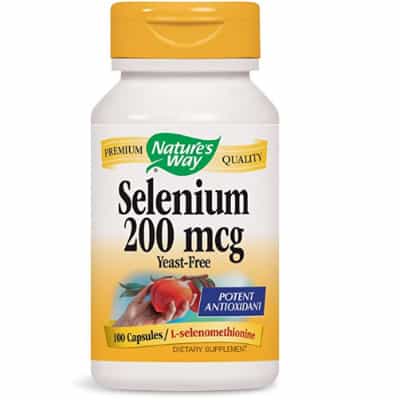 Nature's Way is one of the most recognized and trusted brands in the market right now. They are the first company to use TRU-ID, a DNA technology that ensures the authenticity of their products. It's easy to see why they are our second choice on our list. You can find the TRU-ID label on most of their products, including their selenium supplement.
Expand to see more
Their version of the selenium supplement is straightforward, with no additional ingredients. It comes in a vegetable capsule, which helps with the ease of digestion for the stomach. This is another highly rated product by users, many seeing the effects almost immediately after switching to Nature's Way's selenium supplement. The benefits ranged from helping with liver function to improving their thyroid problems.

They suggest taking one 100 mcg tablet daily with food or you can consult your doctor for the proper dosage.
No gluten
No preservatives
No artificial coloring or flavoring
There can be a smell initially when opened since it's such a concentrated formula
3. Thorne Research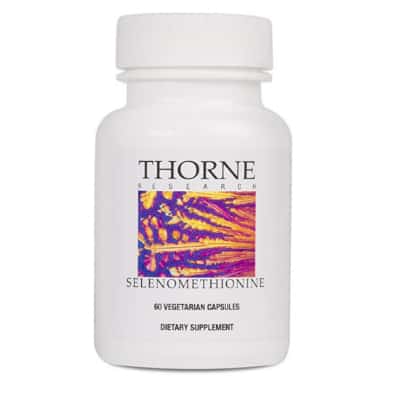 This supplement contains some of the most natural products available worldwide. A team formulated with top notch doctors are apart of every step of the process to create the best possible version of the supplement. They have conducted nearly 40 clinical trials, ensuring that their ingredients are thoroughly vetted.
Expand to see more
Their quality control process is highly valued, with 15% of their workforce dedicated to it. The company implements a test before production, midway quality check, a finished product analysis, and stability testing. This ensures that the selenium supplement you are ingesting is of top quality for their consumers.

The recommended dosage is one per day or as recommended by your healthcare provider.

Each capsule weighs in at 200 mcg with 60 capsules per bottle, these supplements are super affordable at the listed price.
Doesn't use additives
Use vegetarian capsules
Supports thyroid function
Because of the high concentration of selenium, can cause side effects like skin rashes and nausea
4. Pure Encapsulations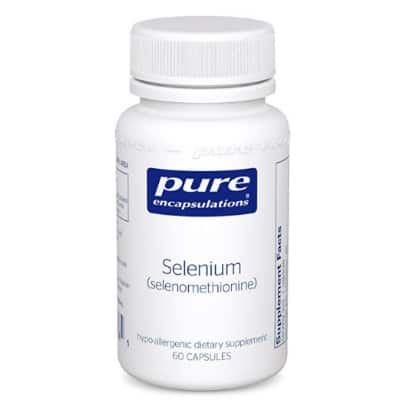 The difference with Pure Encapsulations of selenium is that they are free from a laundry list of elements that many try to not have within their supplements. This company uses premium raw ingredients and use an extensive quality assurance program to provide the best possible product. The label accurately and clearly lists the ingredients and any allergens.
Expand to see more
This company even goes as far as making sure all the equipment used in the warehouse and production run is sterilized before they start the process each time. They take that extra step to ensure the purity and high quality in their supplements before passing them off to the consumer. They also use a third party laboratory company to review their supplements so there is complete transparency.

Each bottle comes with 60 pills with 200 mcg, this price provides a lot of bang for your buck.
Ingredients and final product independently tested for potency and purity
Manufactured in own facility
Hypoallergenic and vegetarian
5. Life Extension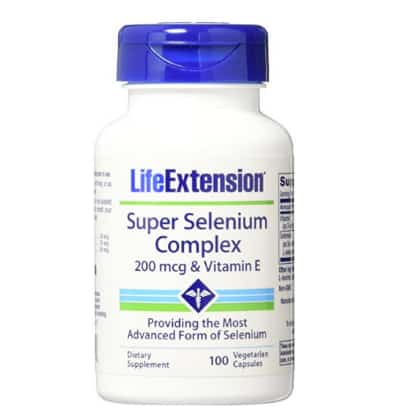 Life Extension's Super Selenium formula combines three unique forms of the mineral plus Vitamin E for ultimate impact. This is the first on our list that combines sodium selenite, L-selenomethionine, and selenium-methyl L-selenocysteine, making it a heavy hitter that some of people need in their supplements.
Expand to see more
Their formulation protects the body from oxidative damage, promoting a healthy cycle of cell division. This particular supplement also excels in supporting healthy thyroid, heart, and brain function.

With all of the these benefits and the affordable price for a bottle of 100 capsules weighing in 200 mcg, this is definitely a product worth checking out.
Vegetarian
Combined with Vitamin E
Promotes healthy inflammatory response
Does not ship internationally
6. Megafood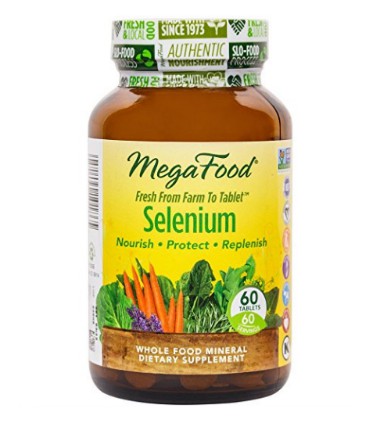 Megafood's selenium supplement also uses FoodState Nutrients that come from real, whole foods for a more natural interaction within the body. Their whole foods blend include spinach,turmeric, carrot, beet root, and rice. Since their conception, Megafood has been committed to adopting a farm to table doctrine with their products. They use real food from family-owned farms so they make a difference for their consumers and small business owners.
Expand to see more
They also implement a Slo-food process in order to create the best product for your health.They use a milling and puree process to get the most of the nutrients they put into their supplements.

With 60 capsules with 50 mcg per pill combined with all the natural benefits put into the product, it's a little on the pricey side but worth it.
Use of natural foods helps to absorb all the benefits
Easy to digest
Can be taken on empty stomach
Pills are larger and can be hard to swallow
7. Innate Response
Innate response prides itself on being one of the most, if not the most, natural product out there when it comes to using supplements and vitamins. The Innate Response Selenium is formulated to be easily digestible and nutritional value. They combine the tablets with an organic blend involving ginger, turmeric root, and rosemary. Their carefully dried process allows for the form to be as close to food as possible, making it more natural for the body to ingest it.
Expand to see more
The most notable key feature of this supplement is that they implement the practice of the whole food approach, which allows the selenium to be most effective. When foods are processed, the selenium is completely destroyed in the process, so using this approach is very effective.

These can be taken once a day in addition to your daily health regimen.

With 50 tablets per bottle including all of the whole food ingredients, this is worth the splurge.
Body recognizes the tablet as food
Made in state-of-the-art facility for ultimate nutrient value
Combined with organic ingredients to ease digestion
Would need to take 4 - 8 tablets reach 200 - 400 mcg a day
8. Vital Nutrients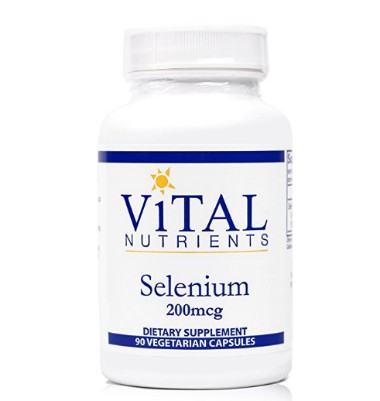 Vital Nutrients selenium formula is a powerful antioxidant that supports the action of many enzymes in the body, including those that are within the thyroid hormone metabolism. This gives the user an overall boost and supports antioxidant enzymes. The effects lead to a healthier immunity against damaging free radicals.
Expand to see more
Vital Nutrients takes great care of their medicinals. They participate in an insurance program that confirms the quality of their products are consistent and pure. U.S. ethical labs test all of their vitamins and are regularly inspected and approved by the FDA.

They recommend one to two tablets per day unless otherwise directed by your physician.

Each bottle has 90 tablets containing 200 mcg per pill, the pricing a little higher than some but the supplement speaks for itself.
Vegetarian
No coatings or binders
Verified by independent testing
Cannot ship internationally
9. Doctor's Best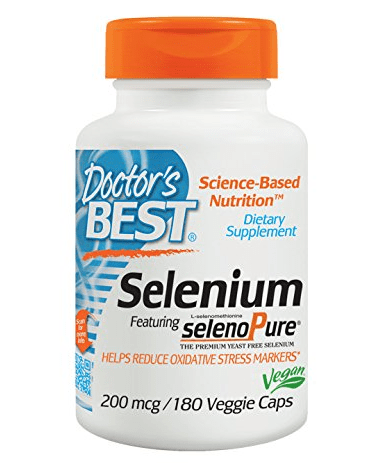 Their particular formulation features SelenoPure, a bioavailable source that provides yeast free selenium. This combination involves L-selenomethionine and USP grade Bibasic Calcium Phosphate. They use this science based nutrition to provide the best possible version of vitamins and supplements.
Expand to see more
Doctor's Best Selenium aims to reduce and eliminate oxidative stress markers. This allows the rest of your healthy cells and enzymes to work together to build a stronger immunity against diseases. They also include a dose of calcium for extra strength.

They suggest taking one capsule per day with a meal.

Their bottles come with 180 capsules, each containing 200 mcg. While the price is on the higher side, you will definitely get a bang for your buck with the large quantity.
The concentrated formula can give off a smell at first
10. Blue Bonnet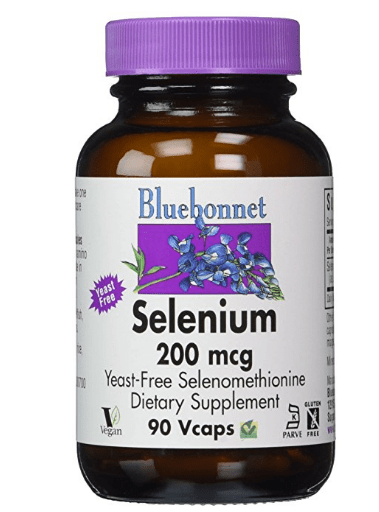 This particular version implements Albion yeast-free formula, great for those that need a gluten free option. These easy to swallow pills are encapsulated within a vegetarian formula, making it very easy on the stomach and allows for maximum absorption. Users have noticed that they immunity and thyroid function has improved. Others have noticed a healthy growth and overall appearance of their hair and nails. And to top it off, it worked well with boosting their metabolism.
Expand to see more
They recommend taking one tablet a day unless otherwise advised.

There is only a dollar or two difference between the 100 mcg option and the 200 mcg, both of which are very affordable. Both bottles contain 90 capsules.
Vegetarian capsules are Kosher
Made with NON-GMO ingredients
Supports dietary health
Can have a strong smell at first
Benefits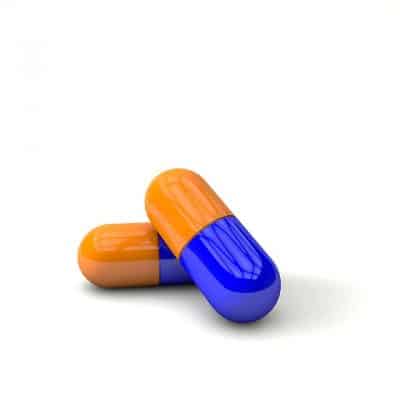 Selenium is essential for our body's overall strength and resistance to diseases and stress. It increases the quality of blood flow and helps to reduce inflammation. It lowers the damages caused by free radicals and strengthens our immune system. It helps to prevent common forms of cancer, fight off viruses, defend against heart disease, and slow down symptoms associated with other serious conditions like asthma or HIV. Observational studies showed that those suffering from chronic asthma had less related symptoms when implementing the supplement compared to those that took a simple placebo.
Selenium combines with other cells well, increasing a number of benefits that it provides. When selenium is combined with Vitamin E, a synergistic effect takes place, increasing the effectiveness of antioxidants in the body. Studies have also found a link between the thyroid's metabolism and selenium. When the body lacks the necessary levels of selenium that it needs, the thyroid struggles to synthesize the proper hormones to function. Having the right level of selenium helps the thyroid by regulating the production of reactive oxygen inside of the gland. Selenium protects the thyroid from antibodies that can cause thyroid disease.
Selenium can also help with your fertility. While most studies have been mainly conducted with men, the results show that it can improve sperm mobility and increase the blood flow needed to conceive. It can also lower the risk of a miscarriage. More studies are being conducted for further effects for female fertility, but so far it has great advantages for the male counterpart. Having a healthy levels of selenium can also lead to a longer life. The older you get, the easier selenium can be flushed out of the body since it's a trace mineral. Due to its actionable role in all of those important bodily functions, it can be used up very quickly. While we only need a small amount, it's recommended to be taken regularly as we age. The older we get, the harder our bodies have to work to fight against diseases and keep up a decent metabolism rate. A selenium supplement can ease this process and keep your body strong and healthy, longer.
Usage Recommendations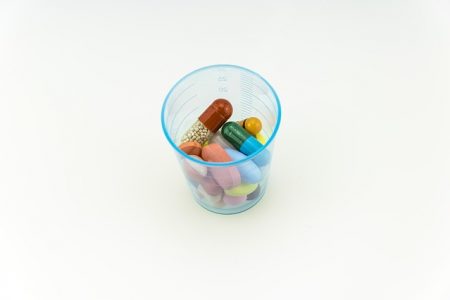 Depending on your age, the amount of selenium needed to be taken daily varies. Below is a chart with the recommended dosages for ages and women who are pregnant and/or breastfeeding. The recommended dietary allowance or RDA is usually about 55 micrograms per day for adults. However, it is possible for an adult to take from a range of 200 – 400 micrograms if they maintain an active lifestyle.
Children of 1-3 ages: 20 mg
Children of 4-8 ages: 30 mg
Children of 9-13 ages: 40 g
Adults & children 14 and up: 55 mg
Pregnant women: 60 mg
Breastfeeding women: 70 mg
It's advised to take one dose of selenium a day if it is in the 200 – 400 micrograms range. Those that have less micrograms per pill can have a dosage to match the max amount of 200 – 400 mcgs. As mentioned earlier, selenium works well with vitamins, especially Vitamin E, so it's recommended to take the two together. Consult your doctor on the proper dosage for your particular needs. Side Effects: There are no adverse side effects when taken in the correct dosage, but you can experience a slew of issues if you overdose. Side effects include bad breath, liver, kidney, high temperature, nausea or heart problems. Very high levels can increase chances of contracting
Side Effects
There are no adverse side effects when taken in the correct dosage, but you can experience a slew of issues if you overdose. Side effects include bad breath, fever, nausea, liver, kidney, or heart problems. Very high levels can increase chances of contracting disease such as type 2 diabetes and even cause the risk of death. If you are on certain drugs or supplements, be sure to talk to your doctor before using a selenium supplement. Some drugs that it interacts with are: antacids, corticosteroids, niacin, cholesterol-lowering statin drugs, chemotherapy medicines and birth control pills. Those that are at high risk of skin or prostate cancer should not take selenium as it can increase the risks by nearly 50%. It is very important to be aware of your daily intake and consider if this supplement is necessary for your health.
Criteria for Evaluation
Product Testing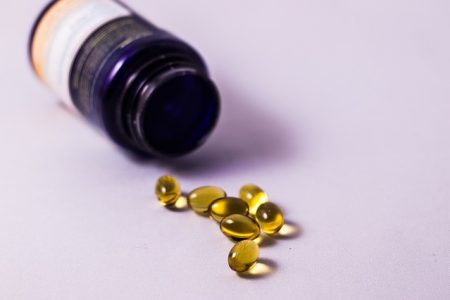 With all of the options that are available with selenium supplements, it's hard to know which one's are the tried and true. We do this for you before compiling our list so we can provide the best options for you. The claims made on each product vary and we are sure to test them all out before providing our list to our readers.
User Reviews and Ratings
This is another factor we take into consideration. We are all different and therefore our bodies react differently to the same supplements, giving us an array of possible reactions that we thoroughly comb through. The higher amount of people that have a positive response to a product, the more likely we will recommend it to you. We go through all the reviews and ratings given to the products before narrowing it down to the top 10 for you to try. We take what people say pretty seriously because it's the differing opinions that can really shine the truthful light on a product. With the inclusion of a pros and cons list, we look to narrow down the options for you so it's easier to pick the right product for you.
Potential Side Effects
As with any product, there are side effects. Luckily, getting a balanced selenium intake daily will not create an adverse effects. It's the overdosing and taking too much that will cause problems. We make sure to check the side effects of each product and choose the supplements that have the least damaging and negative effects. When selenium is taken beyond the 200 – 400 microgram limit, the side effects can include: nausea, vomiting, less energy, losing hair, rashes, painful fingernails, shaking, feeling dizzy, muscle tenderness, flushing, a metallic taste, halitosis, body odor, and bleeding easily as well as bruising easily..
Manufacturer's Reputation
Another element we take into consideration is the reputation that the manufacturer has gained for themselves. It's important to be sure that they have an excellent reputation that mirrors the quality of their product and how they handle their business. We chose the brands based off of their ratings and the merit behind the company. Companies like Nature's Own, Now, and Thorne Research are an example of companies that have great reputations and produce high quality supplements.
Safety of the Supplement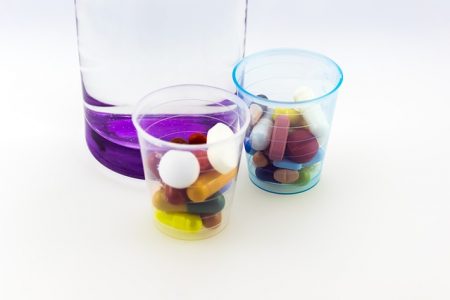 All the products listed are safe to use and have been tested for such reasons. Unless you are on any of the medications listed above that do not interact well with the supplement and you should consult your physician before going forward if you fall into that category. If you are on kidney dialysis, battling skin cancer or at high risk of skin cancer, or pregnant, you ought to consult your doctor before considering trying these supplements. Sometimes it can exacerbate the problem of a current ailment or cause birth complications. We chose the products that have the least amount of issues both listed with the product and what people have experienced. However, everyone is different so be sure taking this supplement will be right for you.
Ingredients and Their Effectiveness
We closely look at the ingredients and how they play into how effect the product will be when consumed. Many selenium supplements are paired with organic ingredients in order for the body to fully take in the mineral in order to work. The organic ingredients range from beetroot to carrots to rice, all of which help with the digestion and absorption of selenium. Other ingredients used include cellulose, acids that are vegetable sources such as stearic and magnesium stearate. All of these combined in their different combinations per brand help to make their supplement the most efficient.
FAQ
When is the best time to use selenium supplements?
The best time is when you need a boost of the mineral in your system when you need it. Consult your doctor to see if this is the right mineral for you to introduce into your daily routine.
In what forms are selenium supplements available?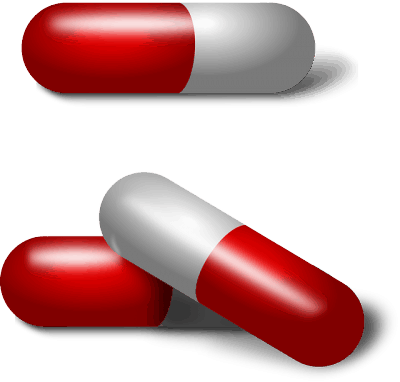 Selenium supplements are available in tablets, liquid, and yeast powders. In some cases, multiple forms of selenium are combined into one and some are infused with Vitamin E for maximum potency.
Who should take them?
Those that struggle with their metabolism rate, whether due to age or a health condition. Some health conditions include those on kidney dialysis, those with HIV, and those that live in areas where the soil is deficient in selenium.
What are some natural ways to get selenium?
Selenium naturally appears in water and some food. The recommended amount for water intake is eight 8-ounce glasses a day, which equals to about 2 liters. The 8×8 rule is easy to remember, which is way many follow this rule but this number doesn't necessarily have to be reached daily, depending on your weight and the amount of physical activity you participate in.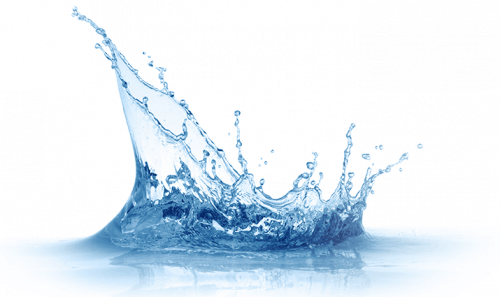 Certain foods contain selenium such as: Brazil nuts and walnuts, sunflower seeds, chia seeds, fresh and saltwater fish, beef and poultry, grains, eggs, and mushrooms.
How do I choose between various selenium supplements available?
Your choice ought to be based on the type of form you prefer to take your supplements and the dosage amount that the supplements come in. We suggest consulting a physician for a dosage that is appropriate for you.
Where can I purchase these supplements?
You can purchase these supplements online such as on Amazon or in any vitamin or health store or a pharmacy.
How should I take selenium supplements?
All supplements are taken orally, whether through a tablet or combined with water to drink.
Subscribe to our Newsletter