Best Fish Oil Supplements Reviewed & Rated
Disclosure: We use affiliate links and may receive a small commission on purchases.
Fish oil supplements are fairly common these days, you likely have heard of them before, but do you know why people take them? First off, fish oil is comprised of omega-3 fatty acids. These fatty acids are what make fish oil so great and is the main reason people take fish oil supplements.
Omega-3 fatty acids occur naturally in foods, but a large percentage of people have an omega-3 deficiency. If you suffer from this deficiency, you are more likely to experience all sorts of negative side effects. These side effects largely stem from inflammation which can then cause all sorts of issues in your body such as arthritis, heart attacks, autoimmune diseases, and even cancer.
Omega-3 and omega-6 are both essential fatty acids, but over the years due to poor diet choices and food production methods, many adults have consumed an overabundance of omega-6 fatty acids, and not nearly enough omega-3 fatty acids. In order to help correct this imbalance, many people take a fish oil supplement in order to boost their levels of omega-3. It is also a good idea to cut back on your intake of omega-6 which is found in things like vegetable oils and processed snack foods like crackers or cookies.
The two main fatty acids that are most beneficial to humans are Docosahexaenoic acid (DHA) and Eicosapentaenoic acid (EPA). These fatty acids have been proven over the years to provide numerous benefits. Some of these benefits include reducing health issues such as ADHD, anxiety, arthritis, depression, diabetes, cardiovascular disease, and even cancer. Most notably, EPA is known to help target heart health issues and may lower blood pressure and reduce inflammation, and DHA is known to target and improve brain function.
When determining what is the best fish oil supplement for you, there are several factors that you need to look into regarding fish oil benefits. To help make your decision easier we have compiled this list of the ten best fish oil supplement brands on the market today.
Our Top 3 Picks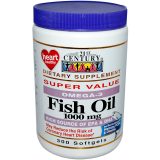 21st Century

Our rating
300 Softgels
Price:

See Here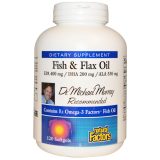 Natural Factors

Our rating
Lead Free
Price:

See Here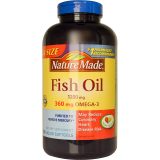 Nature Made

Our rating
300 Softgels
Price:

See Here

10 Best Fish Oil Supplements
1. 21st Century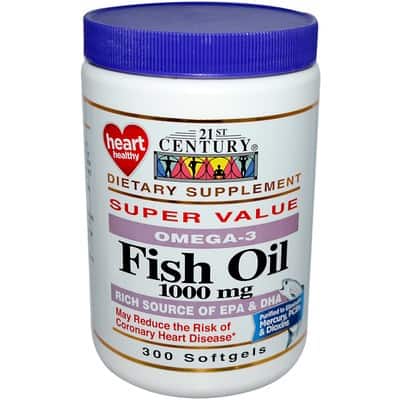 Number one on our list is the supplement from 21st Century. This is the most affordable product on this list considering each container has 300 softgels. Additionally, this product is molecularly distilled to ensure being free of contaminants like mercury, PCBs, and dioxins. While each capsule may have a smaller amount of EPA and DHA than some of the other products on this list, it still contains a good amount, and for this price, you cannot beat it. By taking several of these supplements each day (up to 3 daily) you are getting a great amount of omega-3 fatty acids each day.
Expand to see more
Milligrams EPA: 300 mg (total EPA and DHA)

Milligrams DHA: 300 mg (total EPA and DHA)

Count: 300 softgels

Price point: Inexpensive

If you are on a more limited budget, or even if you aren't but simply want a quality product at an affordable price, this is the supplement for you.

Highly affordable 
Molecularly distilled
Free of contaminants
A smaller amount of EPA and DHA
2. Natural Factors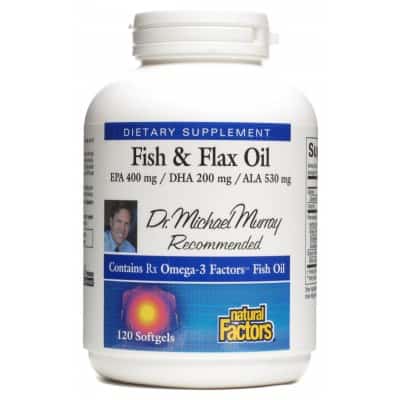 This fish oil supplement from Natural Factors contains not only EPA and DHA, but also flaxseed oil. Flaxseed oil contains
alpha linolenic acid (ALA)
which the body can convert into both EPA and DHA. The combination of these ingredients makes this one of the best fish oil supplement products on this list.
Expand to see more
Milligrams EPA: 400 mg

Milligrams DHA: 200 mg

Count: 120 softgels

Price point: Relatively inexpensive

Additionally, it is purity and potency guaranteed and contains pharmaceutical grade fish oil which ensures it is free of contaminants like mercury and lead.

Combined with a fairly affordable price, this is why we have selected it as one of the best fish oil supplement products.

Contains a good amount EPA and DHA
Contains flaxseed oil
Purity and potency guaranteed
3. Nature Made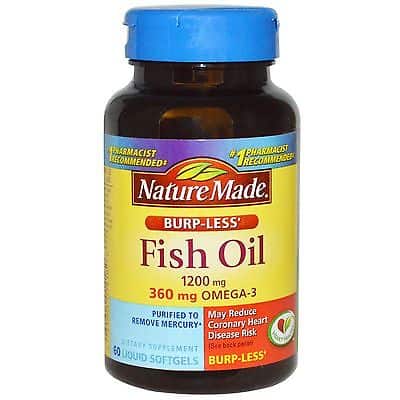 Nature Made fish oil made it into our top three for best fish oil capsules, and for good reason. It is purified to ensure there are no contaminants. In addition to the 600 mg combined of EPA and DHA, there is also 120mg of other omega-3 fatty acids, giving you a total amount of 720 omega-3s in each serving (which is two capsules).

Expand to see more
Milligrams EPA: 360 mg

Milligrams DHA: 240 mg

Count: 300 liquid softgels

Price point: Fairly inexpensive

This is one of the most affordable supplements on this list given that each container has 300 softgels, meaning this will last you for a long time.

This is also one of the most natural supplements on this list, as it is gluten free and contains no added colors, flavors, or preservatives.
Inexpensive
Purified to ensure there are no contaminants
Great amount of Omega-3
Glutten free
No preservatives
4. Optimum Nutrition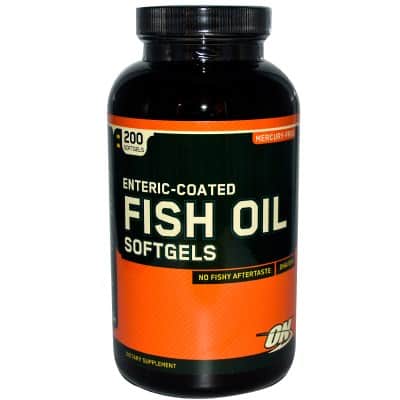 This next supplement is another enteric coated supplement, this time from Optimum Nutrition. Their coating ensures no fishy taste. This is another supplement on the lower end of the spectrum in terms of how much EPA and DHA is present.
Expand to see more
Milligrams EPA: 300 mg (total EPA and DHA)

Milligrams DHA: 300 mg (total EPA and DHA)

Count: 200 softgels

Price point: Relatively inexpensive

However, because it is suggested that you take several of these fish oil capsules each day (up to 6 per day), the lower dosage might be better for you, something that you should definitely discuss with your doctor.

Finally, this supplement is also mercury free.
Coated pills
Mercury free
Rich in fatty acids
Lower dosage of EPA and DHA
5. Paradise Herbs Mes Vita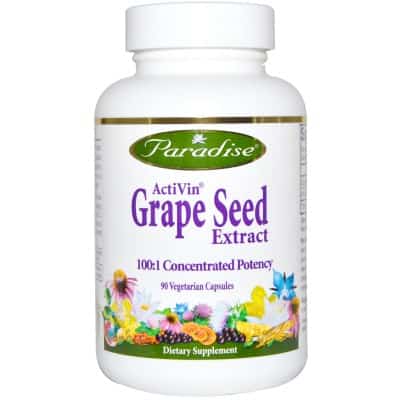 Paradise Herbs makes this next supplement, and this is part of their Mes Vita line of products. This is in reference to the Mediterranean Life, as people who live in this region are known to be some of the healthiest people on Earth, in part due to their consumption of fatty fish high in omega-3s.
Expand to see more
Milligrams EPA: 400 mg

Milligrams DHA: 200 mg

Count: 60 liquid vgels

Price point: Relatively expensive

This is a sustainably sourced product that is pharmaceutical grade and meets all purity standards to ensure being free of contaminants like mercury and lead.

This supplement is also gelatin free and undergoes their 'ultra pure' process to eliminate any fishy taste or smell.

Contains a great amount of fatty acids
Free of mercury
Thoroughly tested for contaminants
6. Norwegian Gold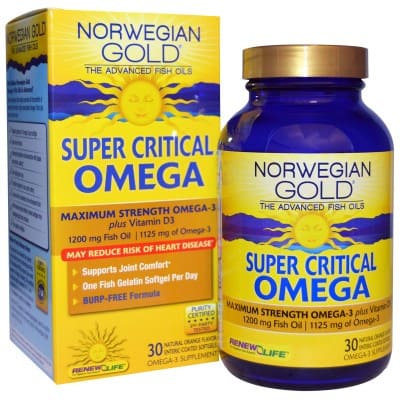 Renew Life makes these Norwegian Gold fish oil supplements, and while they are one of the most expensive supplements on this list, they come with a large amount of benefits. This supplement contains vitamin D3 in addition to the omega-3s and ensures increased absorption of the omega-3s. The presence of lipase, an enzyme, helps to aid in the digestion and absorption of the omega-3s.

Expand to see more
Milligrams EPA: 800 mg
Milligrams DHA: 124 mg
Count: 30 softgels
Price point: Expensive
These softgels are also
enteric coated which helps with both digestion and with taste
. While the price point is higher for these supplements, keep in mind that it is recommended you only take one of these per day.
Most other brands recommend taking several pills per day, so the higher cost may be worth it because of these benefits.
Great amount of Omega-3
Contains vitamin D3
Contains Lipase to help with digestion
7. Nature's Bounty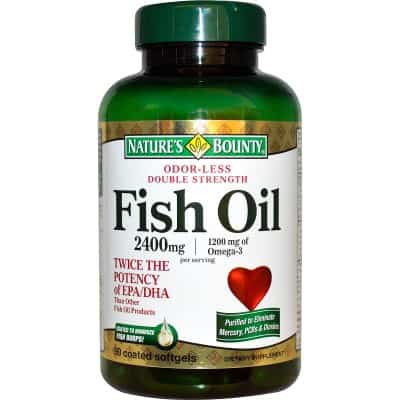 This fish oil supplement from Nature's Bounty is said to have twice the potency of other fish oil products in terms of their EPA and DHA. In total their supplements provide 1,200 mg of omega-3 fatty acids, which is one of the higher amounts on this list.
Expand to see more
Milligrams EPA: 636-720 mg

Milligrams DHA: 408-480 mg

Count: 90 softgels

Price point: Relatively inexpensive

Additionally, this supplement is quality tested and purified to ensure it is free of contaminants like mercury and PCBs.

These are also coated to help eliminate their fishy taste.
Twice as potent as other products
High amounts of fatty acids
Tested and free of contaminants
Very potent, not for all consumers
8. Controlled Labs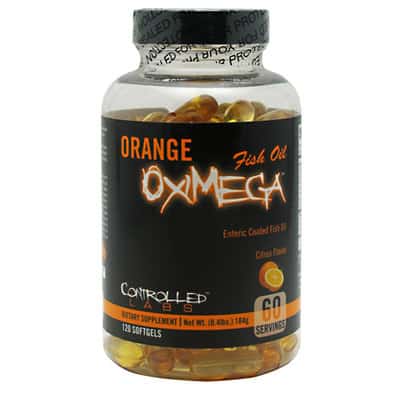 This boasts large amounts of both EPA and DHA and also contains vitamin E. To help combat this fishy taste of the supplement this brand comes in a citrus flavor that helps to improve the taste (in addition to being enteric coated).
Expand to see more
Milligrams EPA: 800 mg

Milligrams DHA: 400 mg

Count: 120 softgels

Price point: Relatively inexpensive

This supplement is produced in a GMP facility which helps promote quality and potency standards.

Large amounts of EPA and DHA
Contains vitamin E
Citrus flavor
9. BSN DNA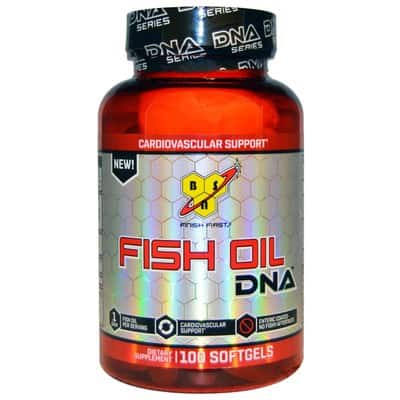 Providing in total 300mg of fatty acids, this is another supplement on the lower end in terms of milligrams of omega-3s. However, this is still a great supplement that is especially appealing for those who have a more limited budget.
Expand to see more
Milligrams EPA: 300 mg (combined total of EPA and DHA)

Milligrams DHA: 300 mg (combined total of EPA and DHA)

Count: 100 softgels

Price point: Inexpensive

This supplement also has an enteric coating, meaning the pill will not dissolve instantly, which helps to make sure you don't experience any sort of fishy taste.
Coated pills
Inexpensive
Gel capsules
A lower amount of fatty acids
10. ALLMAX Nutrition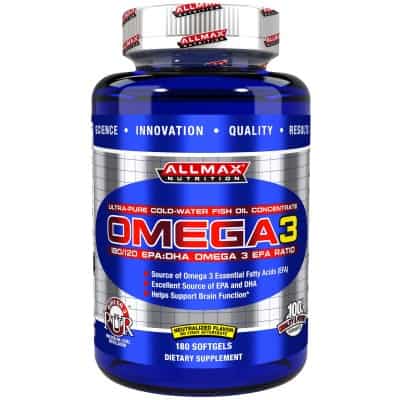 This supplement is gluten free, GMP certified, and molecularly distilled in order to be free of contaminants like lead and mercury. It also claims to not have a fishy flavor, which is one of the biggest complaints people have with taking a fish oil supplement.
Expand to see more
Milligrams EPA: 180 mg

Milligrams DHA: 120 mg

Count: 180 softgels

Price point: Inexpensive

They contain lower amounts of EPA and DHA compared to some other supplements on this list, but it does still contain a good amount.

If your doctor recommends you take a lower dosage of fatty acids for whatever reason, this may be a good option for you.
GMP certified
Glutten free
Contains a good amount of fatty acids
Contains  lower amounts of EPA and DHA
Health Benefits
First of all, it is commonly known that fish oil supplements are a great source of Omega 3. But what exactly does Omega 3 do for your body? Omega 3 is a very important nutrient for your body which helps fight several diseases. Omega 3 are essentially fatty acids which has not only one, but several important health benefits. The biggest highlight of fish oil supplement is its Omega 3 contents. However, the benefits of fish oil span further than the internal health benefits that one might enjoy from it. There are several beauty benefits to be gained from its consumption as well.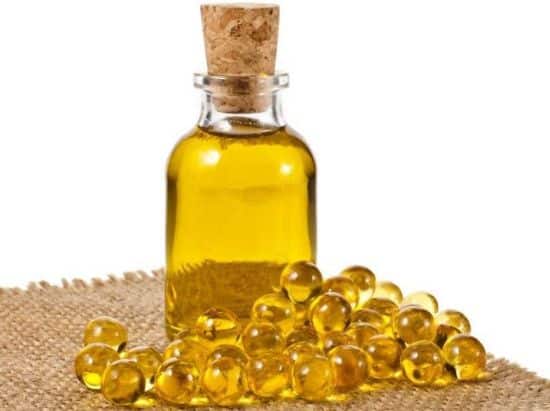 Fish oil supplements are multi purposeful and diverse in nature. Below we have discussed the most important benefits of fish oil supplements.
Cardiac Health
While it is not very commonly known, but fish oil is a great for promotion and maintaining great heart health. To begin with, the fatty acids of fish oil and its other nutrition component combined increase the level of high-density lipoprotein while not increasing the low-density lipoprotein. The former is known to be good for your body while the later is said to be harmful. The former can decrease other types of cholesterol from the body, protecting your body from having an excessively high cholesterol rate. Also, fish oil supplements can reduce the occurrence of dangerous arrhythmia events. Arrhythmia may be best described as unusual heart rhythms which can cause lead to heart attacks and other complications.
Blood Pressure
A meta research conducted by the National Center of Biotechnology Information in USA found out that there is a positive correlation between fish oil consumption and lowering blood pressure rates. Therefore, it may be specifically important for those individual who constantly struggle from high blood pressure. However, the fish oil supplements should be consumed in moderation as otherwise, the blood pressure may drop too low, which may pose health threats as well.
Skin and Hair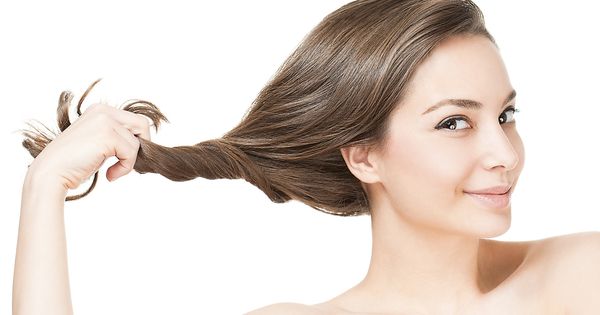 Fish oil provides great benefits to your skin and hair. First of all, Omega 3 deprived skin becomes dry and irritated. Fish oils contain great quantities of Omega 3, ensuring that your skin does not get dried, and helps it become moisturized. Also, they have been commonly known to be a great source of combating acne. Studies conducted in Korea has revealed that fish oil facilitated acne treatment by 40% to 50% on an average. Fish oil is widely used to achieve faster hair growth. The nutrition contents of fish oil improves hair follicles, which helps the hair to grow faster. Also, it makes the hair a lot smoother and moisturized.
Mental Health
Studies have shown that people with certain mental disorders tend to have lower rates of Omega 3 in their body. Similarly, studies have also shown that consumption of fish oil supplementation can lower the risk of psychotic disorders as the supplements are rich in omega 3, and fixes the conditions of omega 3 deficiency. Not only that, but fish oil has also proven benefits over specific mental disorders such as schizophrenia and bipolar disorder. Furthermore, it also has proven benefits to improve the conditions of the biggest mental health condition in existence: depression. Fish oil supplementation can improve depression and anxiety to a certain extent.
Weight Loss
Fish oil can reduce a substance in your body called triglycerides. This substance stores fat in your body so that it can be used at a later times. However, when it starts storing too much fat, that is when you start noticing weight gain in your body. Therefore, while this substance can be good for your body, it is ultimately harmful for you if it becomes too great in number. Fish Oil supplements have been known to reduce this substance in your body by 15% to 30%.
Kidney Health
Even though it is not commonly known, but fish oil helps with kidney health to a great extent. It prevents the growth of kidney stones. Also, it helps reduce the amount of protein found in the urine of individuals with diabetes.
Eye Health
Age-related muscular disorder is when aging people start facing various diseases and health complications due to aging. One of the most common age-related muscular disorder is the weakening of eyesight. Consuming fish oil helps reduce the age-related muscular disorders, however it does not have any direct correlation with improvements of eye condition in specific.
Inflammatory Diseases
Inflammation is the body's natural way of combating infection and certain injuries. However, too much of it can have bad side effects to the body. Fish oil has anti inflammatory properties. It can reduce your joint pain and improve you overall inflammatory condition.
Possible Side Effects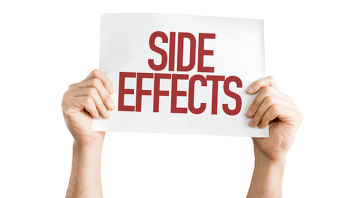 While fish oil supplements are generally beneficial and good for your body, there are certain potential side effects which might occurs from its consumption. The most basic side effects occur through overdosage and mistreatment of the supplement. Some of the lesser common side effects are sour stomach, belching, bloated feeling, excess gas in the stomach, heartburn, indigestion and stomach discomfort. On the other hand, there are certain possible rare side effects which have no known records as of now. Such rare side effects include bleeding gums, dizziness, coughing with blood, hives, nosebleeds, red urine, sweating and tightness in chest.
Please bear in mind that all or any of these side effects can be avoided by consuming the supplements in moderation. Each supplement comes with dosage information based on your age. Following the dosage information ensures that you are taking the adequate amount of supplements which is suited for your own nutrition needs. Therefore it is particularly important to be mindful while providing these supplements to children.
How to Get Rid of Fishy Taste and Burps
We've probably all heard how good omega-3 oils are for us. They are full of the essential fatty acids that invigorate the body and are known to be beneficial in helping to prevent and control a long list of ailments from Alzheimer's to rheumatoid arthritis. One of the best sources of omega-3 is from fish oil, and cod liver oil. For almost two hundred years people have been taking fish oil as a supplement. The oil has a high vitamin A content, which is good for warding off colds and flu in the winter and is a treatment for rickets.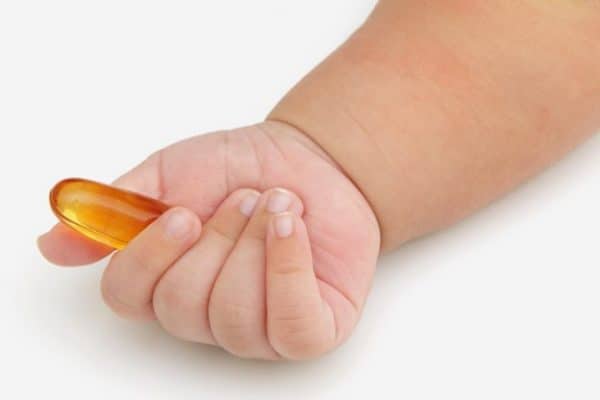 Ever since mothers began trying to get their children to take fish or cod liver oil, they came up with the same problem – the smell and taste. Kids can't stand the smell or the taste of the oil, and will often do anything they can not to take it. However, there are some simple ways to improve the taste so kids and adults can stomach a mouthful. There are liquid gel capsules, which mask the taste completely. However, small children find it difficult to swallow them without choking, or just can't get them to go down. So, if you want your young children to have the added benefit of omega-3 and they can't take the capsules, then it's a matter of either holding their nose or finding some way to improve the taste.
Chilled oil: By putting the fish oil in the refrigerator and cooling it the smell and fishy taste is reduced. It does not go away, but it is not so pungent and can be more acceptable.
Flavored fish oil: There are a variety of fruit-flavored fish oils on the market, which try to hide the taste with something sweeter, and more recognizable. However, some people say the added fruit flavor doesn't make the oil that much more palatable.
Peanut butter sandwiches: No, it's not a joke. Because peanut butter has such a strong taste, and an oily consistency, fish oil can easily be mixed with it, and then spread on bread as a sandwich, and the taste hidden.
Spoon-fed favorites: If a child likes apple sauce, cottage cheese, or even mashed potatoes, you can mix the fish oil with it so the taste can be masked. Remember not to prepare too much, so the child will not be able to eat it all.
Fruit juice: You can always try using either plain fish oil or fruit-flavored fish oil mixed with a complimentary fruit juice. It can be served throughout the day, so you or your child get the full benefit from a daily dose of fish oil. How about trying to make it fun, by mixing the juice in a bowl, and then filling a large plastic syringe with the mixture, so your kids can enjoy a different way of getting their juice and fish oil.
Smoothie: Try adding the fish oil to a smoothie made with fruit, milk or yogurt, and some ice. If it's beautiful and cold, and the fruit has lots of flavor, it will mask the taste of the fish oil easily.
When you start taking fish oil for the first time, you might experience some not very flattering side effects. About one in three people will experience some minor reactions when taking fish oil, and one in ten may suffer some more pronounced effects. The most common side effect is burping or belching, usually with a distinct fishy odor. You can also get an upset stomach, and experience bloating and indigestion. Fish oil can also leave an unpleasant taste in the mouth. You should not take fish oil if you have an allergy to fish, and not take fish oil capsules if you are allergic to soy, as some of the other ingredients in the capsules can contain soy. The US Federal Drug Administration recommends three fish oil capsules a day is a safe dose. There are some ways to reduce the more common side effects such as burping.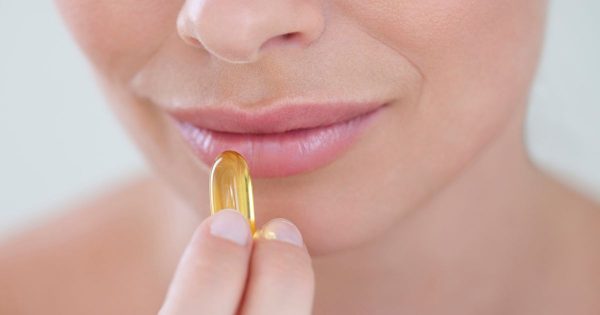 Pharmaceutical grade fish oil capsules contain as much omega-3 as three regular pills, so with fewer pills, you should have fewer side effects. Check the omega-3 content, it should be about 75-80% to be pharmaceutical grade. Most retail fish oils are about 30% omega-3.
Start with just one pill a day. If you start with a high dose of fish oil and omega-3, it could bring on a bout of diarrhea. After few weeks, increase the dose as your body becomes accustomed to the increased vitamin A levels.
Take your fish oil with meals, or just before. Mixing fish oil with the food you eat reduces the side effects of burping and belching. The odors from the fish oil are less detectable when mixed with the flavors from your food.
Freeze your fish oil capsules before consuming. Freezing slows the breakdown of the fish oil in the stomach and lessens the chance of fishy burps and belches. The frozen fish oil still does the same job but is released into the body at a slower rate.
Try the odorless fish oil supplement capsules, sometimes known as Enteric-coated fish oil. The coating on the pills allows them to pass through the stomach before eventually dissolving in the intestines. Once there you can't belch back the odor from the fish oil.
Change your brand. Each manufacturer of fish oil pills has their own formula, so changing the brand may see a change in the quality of fish oil and composition which could reduce belching and other side effects.
Take liquid not capsules. It may sound counter intuitive, but taking liquid fish oil rather than capsules, means the oil is absorbed quicker in the stomach with less chance to belch back. A quick brush of the teeth will remove any lingering fishy taste in the mouth.
Fish oil is an essential fatty acid, and as a fat needs to be broken down in the stomach. Taking an enzyme supplement with fish oil can speed up the process of digestion and help your body absorb the vitamin A quicker, and thus reduce belching.
Even though there are some unsocial side effects of taking fish oil, they are far outweighed by the proven medical benefits.
Criteria for evaluation
Fish oil is one of the most widely known supplement items. You have surely heard of it at some point in your life. It is probably on the middle aisle of the drugstore vitamin sections, waiting for you just within the reach of your hands. However, from the overwhelming vast majority of options available at your fingertips, it might be difficult for you to decide which would be the best option for you. To make the overwhelming process much easier and convenient for you, we have compiled this list based on various important factors. The above 10 products have been thoughtfully picked by our editor based on their individual merits. Our criteria for evaluation has been discussed below.
Product Testing
We believe in testing the product before recommending it to you. On your behalf, we go ahead and test the products personally so that we can provide you with the best recommendations and help you make the better and healthier choices. While some products claim to be toxin free, and some claim to be completely natural, oftentimes products fail to live up to their expectations. Therefore, we thoroughly test these products to see how well they fit their descriptions and how effective they really are. For example, our product testing helped us know that the 21st Century Fish Oil is really free of contaminants.
User Reviews and Ratings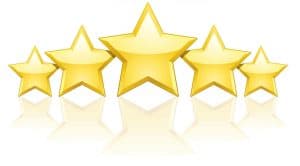 A product does not have the same effect on every person. Therefore, we believe it is important to get a mass perspective and overview of a product before coming up with any sort of recommendation. Therefore, our product researchers and testers go through hundreds of product review each day to analyze how each product affects different individuals, as each different individual have different situations and conditions.
Going through such masses of review is a detail intensive task, however we deem it to be important as it gives us a thorough and clear understanding of a product. Also, the reviews help us see the product from the perspective of various different kinds of individuals. For instance, a review from an individual who is a vegan allowed us to know that Nature Made Fish Oil causes burping more frequently than the supplements of other brands.
Manufacturers' Reputation
One of the most important factor kept in mind while formulating this list has been to look into the reputation of the manufacturers. Most of the product in this list are by well reputed and highly trusted manufacturers who have a good reputation of providing quality supplements to consumers. All the supplements are FDA approved, and are absolutely safe for consumption.
Safety of the Supplement
Fish oil supplements are naturally safe to use as their function is to make improvements to the body, and not cause harm to it. Most of the products in this list are completely plant based with no immediate side effects from consumption. However, some of the supplements do include some extra ingredients. Individuals who are allergic to such specific ingredients should avoid the supplements that contain them and choose an alternative instead. While doctor consultation is not generally required for vitamin supplement intake, it is still a great idea to consult with a doctor to gain better understanding of what condition your body is in, and what needs and requirements it had.
Ingredients and Their Effectiveness
Fish oil is a harmless ingredient which has a strong reputation for being extremely effective at improving bone health and cardiovascular health. It has no reputation of being bodily harmful, however overdosage of the nutrient can cause external complications such as lowered blood pressure and various other outcomes. These supplements are toxin free, therefore you can consume these to lead a healthier life without any harmful costs.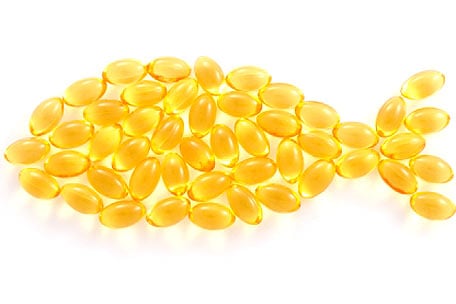 The only difference in the ingredients of these supplements will be that some supplements are a combination of multiple nutrients. Such combination supplements are helpful to your health as they are multi purposeful, however they should be consumed carefully if you are consuming the multiple nutritional supplements as you want to avoid over consumption of any specific nutrient. Each different kinds of supplements are crafted based on very specialized mass needs and demands. Therefore, you will easily get lots of different options to explore and choose from.
FAQs
Q) Are these supplements necessary?
The necessity of fish oil b supplement, or any supplement, in your life completely relies upon your health needs and your nutrition lifestyle. If your dietary lifestyle is not balanced enough that it provides you with enough nutrients, you might need to rely on supplements to cover up the deficiency. Nutrient deficiency can have long lasting harmful side effects on the overall health of your body. Also, as you grow older, your bones gradually tend to become weaker. Therefore, while not always necessary, it is highly recommended for you to consume fish oil supplements if you currently have any omega 3 deficiency.
Q) What fish oil supplements to take?
Fish oil supplement are mostly 30% omega 3 nutrients and 70% other nutrients. They are typically a combination of several useful and health promoting nutrients. They only way to decide which supplement to take is to thoroughly think of your current health and nutrition condition. In case if you have poor skin condition, it is advisable that you take fish oil supplements which also has other supplements in it that helps with skin condition, such as Vitamin D.
Q) What are the forms of these supplements?
Fish oil supplements typically come in softgel form. It is a gelatin based shell with liquid filling inside of it. The form of the supplement is rather irrelevant as it will dissolve as soon as it enters your digestive system. The supplements are in sizes small enough so that users can easily consume them.
Q) Who should take this supplements?
Any person with an omega 3 deficiency, or someone who has issues with any of the following areas that fish oil supplements can help with should take these supplements. Also, most of these supplements are designed for adults. Therefore, these general supplements should not be fed to children without proper consultation with a doctor. The chemical content and requirements for supplements are different for adults than what it is for kids.
Q) Where can I naturally get fish oil?
Quire obviously, the most natural source of fish oil is fish itself. However, the strongest component of fish oil, omega 3, can be found on various other sources.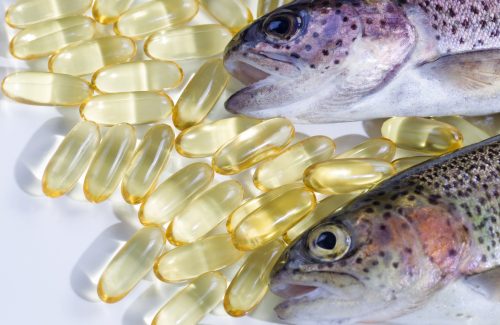 Omega 3 can be found in various vegetables, seeds and nuts. The strongest containers of omega 3 are cod liver oil, walnut, chia seed, brussels sprout, flax, salmon, winter squash, spinach, cauliflower, eggs, sardine, kale, tofu and etc. However, it should be remembered that cooking any vegetable decreases its nutrient count. Therefore in order to receive the full benefits of its vitamin contents, it is advised to eat Kale in its raw form.
Q) Do these supplements have any side effects?
These supplements do not have any immediate side effects, however overdosage may arise complications and result in unwanted results.
Q) How much dosage to take?
Each product has its own dosage information specifications. Please review each product to find out about its dosage guidelines.
Q) Are fish oil supplements more effective than natural fish oil?
Fish oil supplements come with a variety of nutrients in them whereas normal fish oil only contain certain nutrients. Therefore, supplements are more purposeful and diverse in nature. Also, some supplements are designed to combat or helps with specific conditions, and they tend to be more purpose driven. There is no specific conclusion about whether the supplements are better than the natural oil or not. However, when consuming fish oil through supplements, the consumer avoids the risk of over consumption as the fish oil in the supplement is measured and is scientifically fit for the requirements of our body. Whereas, when consuming such nutrients manually, there remains the risk and great chance of overconsumption. The best way to know which one will be more effective for you is to try it yourself!
Q) Can they make hair grow faster?
Fish oil is known to improve skin condition and speed up hair growth. It improved the health of the hair follicles, which facilitates the growth rate. However, there is no guaranteed way of saying how much growth it will cause in the hair and by what proportions.
Q) Does fish oil make you fat?
Fish oil does not make you fat. Rather, it helps you reduce the chemicals in your body which makes you fat. It is the "good" type of oil which helps you body function much smoother and efficiently.
Decision Time
There you have it! The ten best fish oil supplement products on the market today. If you are still unsure of how to make the right decision, keep these things in mind. First off, and most importantly, you should speak with your doctor to see what he or she recommends you take daily in terms of amount of fish oil. From there, you can decide further by looking at amounts of EPA and DHA and deciding which is more important to you. For focusing on heart health, look for higher amounts of EPA, and for focusing on brain health, look for DHA. DHA always comes in lesser amounts than EPA, but there is variance. Most supplements contain around 120 mg of DHA, but brands Nature's Bounty and Controlled Labs have DHA levels in the 400 mg range.
If your doctor recommends (or if you personally make the decision) to select a supplement with a lower amount of these omega-3s, go with brands ALLMAX Nutrition, BSN, Optimum Nutrition, or 21st Century. For higher amounts of EPA and DHA, go with brands Controlled Labs, Nature's Bounty, Renew Life, Paradise Herbs, Nature Made, or Natural Factors.
All of these are great fish oil products, but based on amounts of omega-3s, price, and your doctor's recommendation, you can make the decision that is right for you.
Subscribe to our Newsletter