Best Ginseng Reviewed and Rated
Disclosure: We use affiliate links and may receive a small commission on purchases.
Ginseng is known for its
incredible energy boosts
and overall mood enhancing qualities by
reducing the stress
hormones in your body. This review has put together ten of the best ginseng supplements that we could find to help you make a choice of which product will best suit you and your needs.
Our Top 3 Picks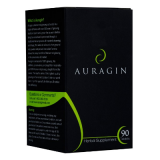 Auragin Red Ginseng

Our rating
Not an Extract
Price:

See Here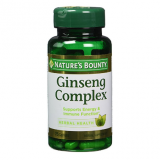 Nature's Bounty Ginseng

Our rating
Added B-12
Price:

See Here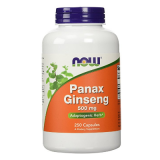 NOW Foods Ginseng

Our rating
Adaptogenic
Price:

See Here

What is Ginseng?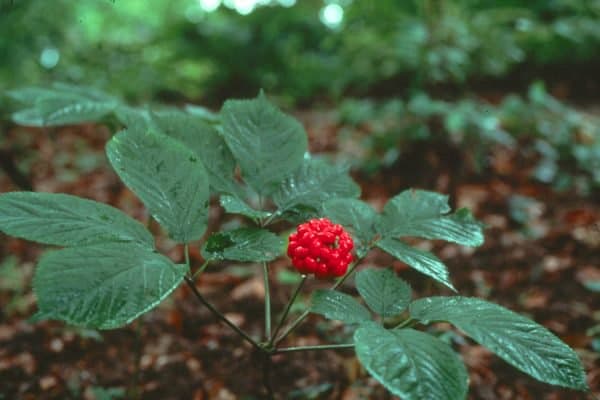 The name has become ubiquitous for a group of nearly a dozen different plants which all fall into the Panax genus family. Most of the plants have a fleshy root, which is where you find all the nutrients. However, some of the roots can be more woody in texture. The root contains the medicinal properties of it, and it is this that has been traded for thousands of years. The leaves of the plant can also be used in a more limited way. Ginseng roots can be eaten, as we said earlier, this is probably how they were first used, and how their medicinal qualities were discovered. Nowadays, it is included in all manner of supplements, including beverages, energy drinks, and most often tea. Iy has what is called adaptogenic qualities, and which allow the body to cope with more stressful situations. The root also makes the immune system and metabolism more flexible.
10 Best Ginseng Supplements
1. Auragin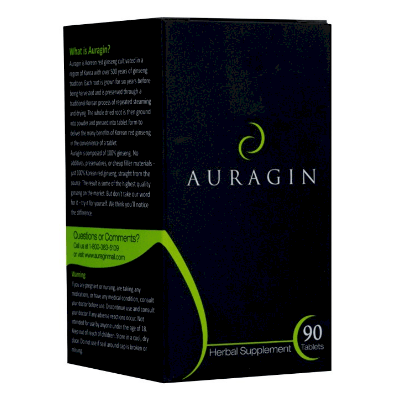 Auragin is a well-known brand, supplying herbal health supplements since 2013. They aim to make their products as high quality as possible, whilst complying with fair trade rules and regulations. If you are looking for a ginseng supplement, rather than a tea, these tablets could be perfect for you.


Expand to see more
Grown for Six Years

All of the Ginseng used to produce Auragin Authentic Red Ginseng is grown for a full six years in Korea before harvesting. This keeps the Ginseng true to form and tradition and ensures a fuller, more beneficial product for you.

Not an Extract

Unlike a lot of other ginseng supplements, it is not an extract, nor does it use any extraction in its processing. Instead, the ginseng root is ground up into a powder and compressed into tablets, giving you a much more natural supplement.

Features and Specifications

90 tablets in every bottle
3 tablets per serving
30 servings per bottle
8% ginsenosides
No additional ingredients
Suitable for vegetarians and vegans

Price/Value

It is rather more expensive than other options on the market, and there are fewer servings in each bottle than other products. However, the completely natural ingredients and great benefits make it worth the money.

Decision Time

This is a great herbal supplement for those who don't like ginseng tea. However, it is quite expensive and this can be difficult for some people to maintain.

Conclusion

For those who would prefer to have a completely natural and herbal diet, Auragin Authentic Red Ginseng will fit in perfectly and give you everything that you need to get the most benefits from ginseng.
Suitable for a wide range of dietary needs and requirements, and almost completely hypoallergenic
1 month worth of servings in each bottle
High percentage of ginsenosides
Completely natural
No added ingredients
Grown for 6 years before harvesting
Ground powder to ensure a full and natural effect and better benefits
2. Nature's Bounty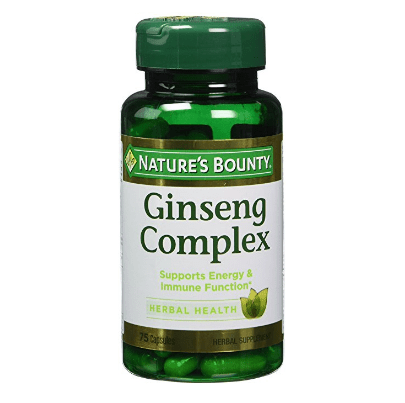 Nature's Bounty is a popular brand on the health supplement market, and provides customers with a huge range of
supplements and vitamins
that give your bodies an excellent boost and keep you healthy.
Expand to see more
Supports Energy and Better Immune Function
Ginseng is well known for its
immune support
and the boost of energy that it provides you and Nature's Bounty Ginseng Complex has condensed these benefits in an
easy to take tablet
so that you can get these benefits every single day, without the need for drinking the same tea every day.
Added B-12 for Extra Support
Added Vitamin B-12 gives you extra energy support so that you can get on with your day feeling brighter and more energetic. This helps those who have busier days and need to maintain their energy.
Features and Specifications
75 tablets per bottle
2 tablets per serving
37 servings per bottle
2-5% ginsenosides
Suitable for vegetarians
Added B-12
Price/Value
It offers you more than a months worth of supplement for a very competitive price, making it well worth the money for the benefits that it offers.
Decision Time
Although there are some issues with headaches, there are so many features that this complex can offer you, making it an excellent supplement for anyone who wants the benefits of ginseng.
Conclusion
It is one of the best supplements that gives you everything that you need to achieve better health, more energy and a more productive day.
More than 1 month worth of supplement
Suitable for a range of dietary needs and requirements
Added B-12 for a boost of energy
Great value
Some customers complained of headaches and dizziness
3. NOW Foods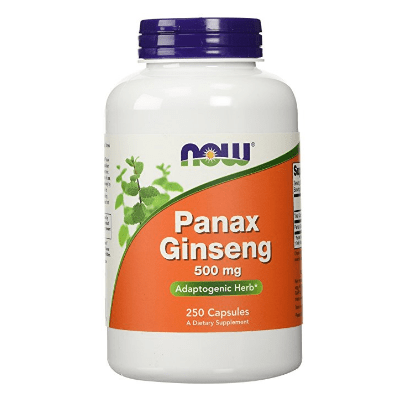 Another well-known brand on the health supplement market, NOW Foods offers a myriad of
vitamins
, supplements and liquid supplements to ensure that everyone can find a supplement that will suit them and their needs perfectly.
Expand to see more
Free of Many Allergens

It is produced in a facility that does not work with allergens such as yeast, gluten, soy, milk, egg and shellfish, so it is almost hypoallergenic and suitable for a number of different dietary needs and requirements.

Adaptogenic

NIt is an adaptogenic herb, meaning that it helps to reduce stress within the body, which is an excellent support for those who live busy and stressful lives.

Features and Specifications

250 capsules per bottle
2 capsules per serving
125 servings per bottle
Easy to swallow gel capsules

Price/Value

This is an excellent quality supplement from a great brand. With over four months worth of servings, this product is excellent value and a great price.

Decision Time

It is excellent for those who want a simple supplement without any added extras. For a low price, you can get a huge amount of supplement, giving you great value for a great supplement.

Conclusion

Those who follow a more natural and simple diet, NOW Foods Panax Ginseng fits perfectly, as there are no added extras, just a simple ginseng supplement to give you everything you need to stay healthy, boost your energy, and reduce stress in your everyday life.
Easy to swallow
Over 4 months worth of servings
Very durable
Easy to maintain
Not suitable for vegetarians and vegans
4. Nature's Way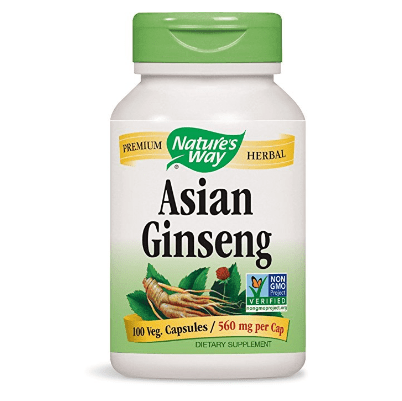 Nature's Way is known for using only the purest ingredients and keeping their products as true to the natural plant as possible, and their Asian ginseng is no exception. With all that you could need from a ginseng supplement, Nature's Way Asian Ginseng is a good option to consider.


Expand to see more
Of Asian Origin

This ginseng is specifically grown and harvested in Asia or Korea to ensure that the product is as natural and organic as possible. This gives you the best product, as it is grown in the soils that it is accustomed to, and grows the best it possibly can.

First Major Brand to be TRU-ID Certified

Nature's Way is the first major brand to be TRU-ID Certified, meaning that all products that Nature's Way produces are carefully biochemically tested to ensure authenticity and purity, ensuring you a highly pure product.

Features and Specifications

100 capsules per bottle
2 capsules per serving
50 servings per bottle
Gel capsules

Price/Value

It offers more than a months worth of supplement in every bottle, making it an excellent valued options for those who want to gain health benefits for less money.

Decision Time

This is a high-quality supplement that stays as true to the natural form of Asian ginseng as possible, making it one of the best options for many who want to gain the added benefits of ginseng into your daily routine.

Conclusion

If you are looking for a high-quality, high-value supplement then this one is a definite contender. With many health benefits and excellent value, it's well worth the money.
Easy to swallow
Grown and harvested in its original country
Easy to swallow
TRU-ID Certified
Not suitable for vegetarians and vegans
5. Swanson Premium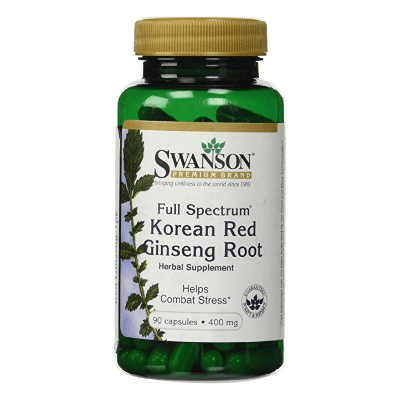 Swanson premium is a high-quality supplement that offers you all that you need from a ginseng supplement to
help fight stress
and keep you as motivated as possible throughout busy and stressful days.
Expand to see more
Energising Without Stimulants

It is specially formulated with natural ginseng root, which is known to boost energy and enhance stamina. This keeps you energised throughout the day without the need for unhealthy stimulants.

Full Spectrum Ginseng

It is carefully manufactured to use the entire ginseng root in its products, ensuring that each serving has all of the benefits of each aspect of the root for continuous results.

Features and Specifications

90 capsules per bottle
1 capsule per serving
90 servings per bottle
Easy to swallow gel caps
400mg of Ginseng Root in each serving

Price/Value

Swanson is known for providing customers with the cheapest possible product at the highest quality, and their ginseng root supplements are no different. It gives plenty of supplement at a low price and is well worth the money.

Decision Time

Swanson is well known as a quality brand and offers the supplements that you want at the best prices. This is one of the best options on the market if you want a good ginseng supplement.

Conclusion

There are many brands to choose from when buying a new supplement, especially ginseng, but Swanson Premium Full Spectrum Korean Red Ginseng Root is definitely a contender in the running for best buy.
No added ingredients
Uses the natural form of the root
Easy to swallow
Provides energy without the use of stimulants
3 months worth of servings in every bottle
Not suitable for vegetarians and vegans
Not as potent as extract capsules
6. Fettle Botanical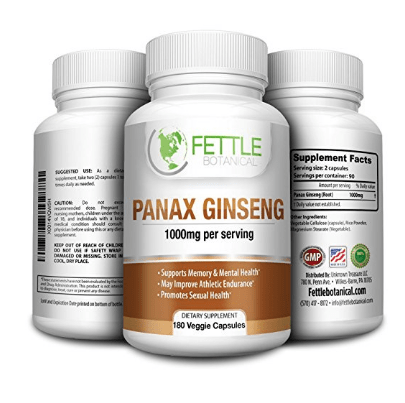 Fettle Botanical are a completely natural health food brand that provides customers with the purest and most potent supplements possible. Fettle Botanical Pure Panax Ginseng uses all natural ingredients to ensure quality and health support.


Expand to see more
Completely Natural
Fettle Botanical's is crafted with only the purest of ingredients, no fillers, binders, or any other nasty additives. This means that you only get the best possible quality and the purest ginseng supplement possible when you buy from Fettle Botanical.
Adaptogen Herbs
Ginseng is an
adaptogen herb
, meaning that it can help to lower the cortisol in your body, which is the initial stress hormone. Lowering this hormone means that we can deal with stress much easier and we can deal with more of it, allowing us to carry on with our stressful and busy working days.
Features and Specifications
180 capsules per bottle
2 capsules per serving
90 servings per bottle
1000mg of ginseng root in each serving
Easy to swallow capsules
Suitable for vegetarians and vegans
Price/Value
This is a high quality, all natural supplement for a great price, making it one of the best valued options at an average price of ginseng supplements.
Decision Time
If you wish to follow a more natural diet without additives and fillers, then this option will fit easily into your daily routine and offer you all of the benefits of a ginseng supplements.
Conclusion
Whether you are looking to stay healthy, lower stress or gain energy, Fettle Botanical Pure Panax Ginseng will offer you all that you need for a great price, and an even better quality.
3 moths worth of supplement in every bottle
Highly potent
Completely natural
Not additives
Suitable for vegetarians and vegans
Manufactured in a GMP facility
Not as potent as supplements formed from extracts
7. NOW Foods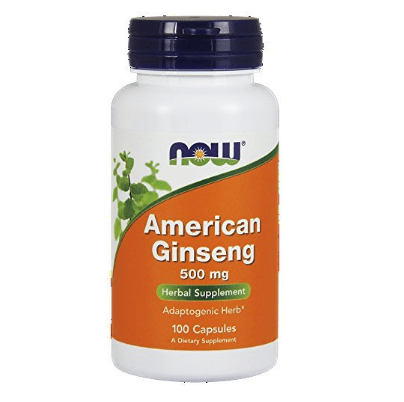 NOW Foods American Ginseng is home grown in Wisconsin to provide a healthy ginseng root without the need to transport it once it has been harvested. This cuts CO2 emissions and keeps these products as economically friendly as possible.


Expand to see more
Cultivated for 4 to 5 Years

It is grown for at least four years before it is harvested to ensure only the best quality ginseng, as well as to ensure that the ginseng has adapted well to American soil. Growing it on US soil ensures that all products have a much lower carbon footprint than alternatives cultivated in Asia or Korea.

Naturally High in Ginsenosides

It has an average of 5% ginsenosides. This means that this product is much more potent than some of the alternatives on the market, giving you a higher quality and better value for money.

Features and Specifications

100 capsules per bottle
2 capsules per serving
50 servings per bottle
Minimum of 5% ginsenosides per serving
Easy to swallow capsules

Price/Value

It offers nearly 2 months worth of supplement for a very low price. The quality and purity of the supplement are very high, making this supplement well worth the money.

Decision Time

It is formulated for quality and performance. Without any additives, this powerful supplement offers you all that you need to get more energy and reduce your stress.

Conclusion

NOW Foods American Ginseng is easily in the top five of this list, as it is one of the best supplements to give you everything that you need in the way of high-quality ginseng for a low price.
Highly potent
Very pure
Easy to swallow
Low CO2 Emissions during production
Not suitable for vegetarians or vegans
8. Solgar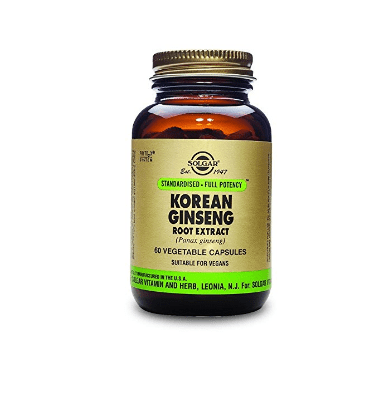 Solgar is another popular and well-known brand in our reviews, and it's no wonder. They have an incredible reputation for quality and value that is hard to beat, so you know you are getting a brilliant supplement with Solgar's Standardised Full Potency Korean Ginseng Root.


Expand to see more
Contains Bioactive Ginsenosides and Flavonoids
Flavonoids
are an added benefit in Solgar's product, and they are well known for maintaining well-being, providing energy and aiding in weight loss, which only adds to the benefits of Ginseng itself.
Full Potency
Full Potency means that each serving of it is created with all parts of the ginseng root present, giving you a much more potent supplement for better results.
Features and Specifications
60 capsules per bottle
1 capsule per serving
60 servings per bottle
8% ginsenoside per serving
Price/Value
With nearly 2 months worth of supplement in every bottle, it is an excellently valued supplement for all that it offers, so you can be sure you are spending your money wisely.
Decision Time
If you are looking for a high-quality supplement with added benefits then this is definitely one to look at, as it has impressive quality and even more impressive value.
Conclusion
Solgar is one of the few brands that offer vegetarian gel capsules, so this option is perfect for those who avoid meat but still want easy to consume capsules.
Added flavonoids for additional benefits
2 months worth of servings
Suitable for vegetarians and vegans
Easy to swallow gel capsules
No additives, fillers, or chemicals
9. KGC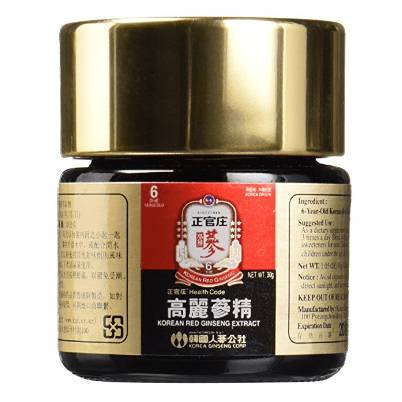 KGC Ginseng Extract is a powdered form of the supplement, making it the perfect option for those who struggle to take tablet forms of supplements, as this product is simply brewed into a
tea
in order to consume.
Expand to see more
The Most Concentrated and Pure Form of Ginseng

This is a powdered form of the ginseng root, and this makes it one of the most powerful, potent and pure forms of ginseng that is currently available. It is also one of the most traditional forms of ginseng as a supplement, as it is brewed into a tea in order to drink it.

All Flavours and Compounds are Kept at Optimal Levels

In KGC Ginseng Extract, all of the compounds of the ginseng root are carefully stored and developed into the extract, ensuring only the highest quality possible with this product, providing you with a pure and potent ginseng supplement.

Features and Specifications

30g of powder per pot
1g per serving (1 scoop)
30 servings per pot
Brewed into a tea
Suitable for vegetarians and vegans

Price/Value

It offers a month worth of supplement but is slightly higher in price than other options. However, if you struggle to take tablet supplements, KGC Ginseng Extract is well worth the money.

Decision Time

If you want to take ginseng in the traditional way, or you struggle to take tablet supplements, it is the option to go for. It is easy to consume, very potent and offers excellent value for the quality.

Conclusion

This supplement is incredibly pure and very easy to consume. It will fit easily into your daily routine and offers excellent value to boot.
Easy to consume
Suitable for vegetarians and vegans
Better for those who struggle consuming tablets
Very potent
Very pure
10. GreeNatr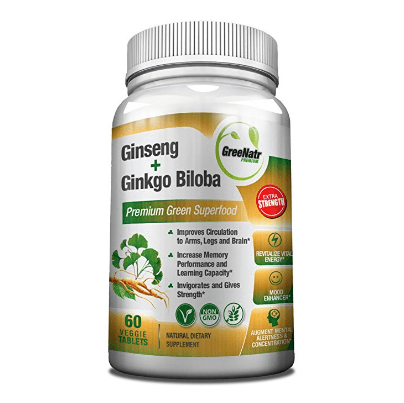 This brand is one of the most natural and pure supplement manufacturers on the market and it's unsurprising that their ginseng supplement has reached the top of the list.


Expand to see more
Only Premium Quality Ingredients

GreeNatr Panax is produced with only the best quality ingredients, ensuring that you get only the best quality supplements possible.

Standardised to 24% ginsenosides

It is standardised to be one of the most potent supplements on the market at a huge 24% ginsenosides, giving you the best benefits at an accelerated rate.

Features and Specifications

60 capsules per bottle
2 capsules per serving
30 servings per bottle
24% ginsenosides
Low in allergens
Suitable for vegetarians and vegans

Price/Value

The tablets are at the higher end of the price range for ginseng root supplements, however they are well worth the money for the purity.

Decision Time

This is the purest supplement on this list, and it is no wonder that it is the top of this list of ginseng supplements.

Conclusion

When looking for a quality ginseng supplement, quality and purity are key. These tablets is among the highest quality and purest supplement available out there.
Suitable for vegetarians and vegans
1 month worth of supplement
Low in allergens
Suitable for a wide range of dietary needs
Difficult to swallow
Unpleasant aftertaste
Health Benefits
"I'm not sure ginseng is any better for you or me than a carrot, but just in case the Chinese are right." – USDA Botanist James Duke.
The Chinese have been eating and cultivating ginseng for over five thousand years, so there must be something going on, or it would not have lasted so long. The first records of it come from Manchuria in northern China. The root was being cultivated then, probably as food, and its strength-giving and rejuvenating properties were discovered. Since then it has been revered as one of the most potent pick-me-ups, and in the Far East became a symbol of harmony with the earth. The health benefits were first talked about during the Liang Dynasty in China, almost two thousand years ago. Legend has it that Chinese emperors would use it as a panacea for all sorts of illnesses, and not only ate the ginseng but had it incorporated in lotions, creams and soaps.
Demand for it grew to such an extent, international trade in the root started with neighboring Korea. Over the centuries the demand became more widespread. At the beginning of the 18th Century, a priest in Canada was told of the insatiable demand for ginseng and China and thought that it could be found in parts of French Canada because it has a similar environment to the area of Manchuria in China where it was originally grown. After months of searching the priest found a plant similar to the Chinese ginseng near the city of Montreal. Botanists then discovered the American ginseng herb is common right across the eastern United States in the deciduous forests. So began an export boom of the North American one being sent to China. Ginseng and its derivatives have been found all over the world and is being cultivated in many parts, with the majority of production exported to China where the demand is huge.
Benefits
It has been used in Asia, and North America for centuries, and is not one of the most popular herbal medicines in the world. The Chinese and Native Americans used the herb as a stimulant and a way to get rid of headaches. It was even used as a treatment for infertility, digestive problems, and fever. It is estimated six million Americans use it regularly. Most take it to improve their well-being, in particular, to improve their concentration and memory, and endurance. It can also be used as a help with anxiety and depression and has been seen to work as a natural cure for chronic fatigue. It is known to boost the immune system, and to fight infections, and in men, it can aid with erectile disfunction.
The Panax family of ginseng plants contains what are called ginsenosides, which are the subject of intense clinical research at the moment to understand better their effect on the human body. The Asian and American strains of the Panax herbs both contain different types of ginsenosides in different amounts. The clinical research into ginseng is patchy, and some experts are not convinced there is enough evidence to support the medical capabilities of it. However, for centuries people have been using the herb, and are convinced of the efficacy of the ginsenoside compounds and the medical benefits they bring.
Stress Relief:
Studies have shown that it can have various affects on the body's nervous system, such as boosting energy levels and stimulating the metabolism. Both of these help to reduce stress and anxiety. The adaptogens in ginseng have been shown to alter hormone levels and balance the mood in the body. A small sample control study in the UK showed it has an ability to improve mood and mental function. A medium dose improved the calmness of the subjects and their ability to perform mental arithmetic. An animal study showed Panax ginseng reduced chronic stress and had significant anti-stress properties.
Hence it can be used as a treatment for stress-induced disorders such as ulcers.
Cognitive Ability:
Consuming it can stimulate cognitive abilities and improve focus and concentration, and for older people can stimulate necessary neural activity. The activity of antioxidants stimulate the brain pathways and effectively prevent the onset of Alzheimer's, dementia, and other cognitive disorders. There is evidence that a daily dose of Panax ginseng for three months can improve the mental performance of people with Alzheimer's disease. A study of South Korean Alzheimer's patients showed an improvement when they took ginseng, and return to their previous state once the treatment ended. Experts suggest that it is a natural treatment for Alzheimer's. There have also been studies that support the notion that ginseng combined with other herbs is a natural remedy for ADHD.
Anti-inflammatory Properties: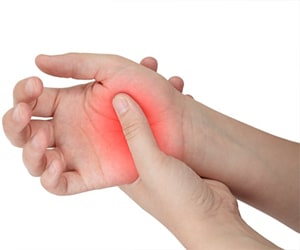 Chinese women for centuries have been using it as a treatment for cramps and extreme menstrual discomfort due to its anti-inflammatory properties. As a bonus, it has an effect on the mood swings which are often associated with menstruation, and the menopausal change. The most common symptoms of a rhinitis allergic reaction are sneezing nasal itching, and congestion, which are all caused by inflammation. A study using Korean red ginseng showed a marked reduction in the symptoms. There have been a number of other studies involving children undergoing cancer treatment, and in animals into the effectiveness of ginseng in combating inflammatory cytokines. These small proteins send signals to the brain to regulate cell growth. The studies suggest that it has a stabilizing effect, and can significantly reduce the extent of inflammation.
Helps with Weight Loss:
As you will realize by now, the chemicals in it have a huge rang of effects of the human body. When dried or powdered ginseng is added to the diet, it can quickly suppress cravings of hunger by lowering the associated hormone levels. As part of a controlled diet, people can use it to inhibit snacking between meals. At the same time, it boosts the metabolism helping the body to burn fat faster. A number of animal studies have shown the Panax ginseng berry does have a positive effect on weight loss. Within five days of starting treatment with ginseng obese mice in one study showed significantly lower blood glucose levels, and after a fortnight it was cut in half. In that time the animals showed about a 10 percent drop in body mass. The clinical importance of ginseng in the management of obesity is highlighted in this other studies.
Sexual Performance:
The first mention of ginseng is often as an aphrodisiac. Millions of Chinese believe powdered ginseng increases male sexual performance and boosts the libido. Before the arrival of Viagra, it was often recommended as a natural solution for men suffering from erectile disfunction. In 2008, an evaluation of 28 clinical studies into the effectiveness of red ginseng in treating erectile problems showed six reported measurable improvements in erectile function when using it. The reviewers concluded more study is needed for a definitive answer. However, a 2002 study by the Department of Physiology at Southern Illinois University's Medical School shows ginseng's ginsenosides do improve penile erections by having a direct effect on vasodilatation, and the relaxing of erectile tissue. The university research also indicated it affects the central nervous system and alters the activity of the brain significantly promoting hormone secretion and behavior.
Diabetes Management: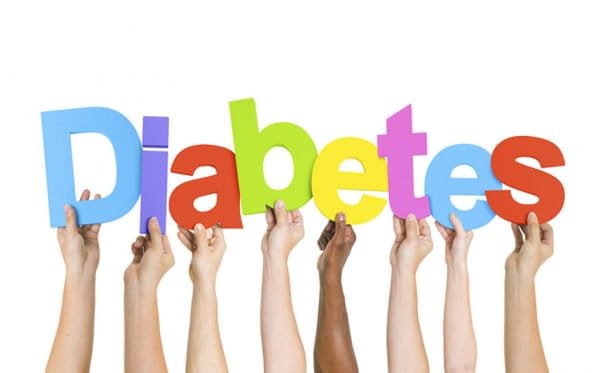 It has been shown in studies to reduce blood sugar levels, particularly in a period of fasting, or after eating. This ability to control blood sugar levels has sparked research into its use in diabetes management and prevention, and preliminary results appear promising. In regulating the intake and absorption of glucose in the body, it can protect against sudden spikes and falls in blood sugar. These large fluctuations make diabetes dangerous and lead to the disease developing. Studies of people with type 2 diabetes have shown it works as a natural remedy. A study in the United States and another in the UK have shown that people with type 2 diabetes who take ginseng after a glucose-rich meal or drink have a marked reduction in their blood sugar levels. Those suffering from type 2 diabetes do not produce enough insulin to counter the effects of sugar in the blood. It is interesting to note that a study into Korean red ginseng suggests it improves the body's sensitivity to insulin, giving what you might call a turbo-charged effect.
Cancer Prevention:
There is research to show that ithas powerful anticancer properties, enough to hinder tumor growth. Reports conclude the anticancer properties of it come from its ability to improve cell immunity and other mechanisms. Scientific studies have shown that ginseng's anti-inflammatory, antioxidant, and apoptotic mechanisms mitigate cancer by, in some cases, stopping tumor growth. There has been a good deal of research into ginseng's effect on colorectal cancer, as it is one of the more common cancers, with one in 21 people in the US expected to contract it in their lifetime. The research has shown that the inclusion of it in the daily diet has a direct effect on the spread of colorectal cancer and its symptoms. Early research is ongoing into other forms of cancer, and there is still much debate within the medical community on the exact medicinal affect ginseng has on cancer.
Boosts Immune System:
The benefit of ginseng to give a boost to the body's immune system to combat infection and disease is well researched. A number of clinical studies have shown that ginseng aids cells that have a part to play in immunity. Ginseng is known to regulate immune cells, and the extract has antimicrobial compounds that work as a natural defense against bacterial and viral infections. The polyacetylene compounds in ginseng are effective against bacterial infections. Studies with mice appear to show it reduces bacteria and protected the animals from septic death due to inflammation. There are also reports it can inhibit the growth of many viruses, including flu, HIV, and rotavirus.
Menopause Symptom Relief:
As we mentioned earlier, it has been used to ease menstrual discomfort for centuries, and there is evidence it can decrease the severity of the symptoms associated with the menopause in middle-aged women. The menopause is typified by hot flushes, night sweats, mood swings, anxiety, depression, irritability, weight gain, insomnia, dryness, reduced libido and thinning hair. In three clinical trials, Korean red ginseng has shown to increase well-being, decrease the likelihood of depression, and boost sexual arousal in menopausal women.
Improves Breathing: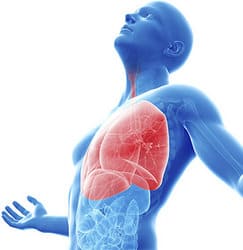 It's been known for many years that it can be used as a treatment to greatly reduce lung bacteria, and studies have shown it can stop the growth of the common lung infection cystic fibrosis. Research has also shown ginseng benefits those with a lung disease called chronic obstructive pulmonary disease (COPD), which reduced the air flow into the lungs. Taking Panax ginseng orally seems to improve the functioning of the lungs, and some of the symptoms of COPD.
Prevents Premature Aging:
The antioxidant qualities of ginseng mean it is valued around the world for reducing the signs of aging. These antioxidants prevent the negative free radicals in the body, the byproducts of which, can damage healthy cells.
Skin & Hair Health:
Applying ginseng as a salve to the scalp has been directly linked to preventing alopecia and male pattern baldness. The natural carbohydrates in ginseng increase the health of hair follicles, prevent dandruff and can significantly reduce hair loss. By stimulating blood flow, it also keeps the skin looking young and hydrated. As well as detoxifying the skin, and boosting the immune response, ginseng imparts its anti-aging properties to the body's largest organ.
Ginseng Is Not A Panacea:
With all these benefits, it would be simple to assume that the more ginseng you take, the better it would be for you. However, that is not the case, as it is very powerful, and can cause adverse reactions in the body. Most times they are mild reactions, but it is best to consult a medical professional should you want to begin taking it as a regular supplement to your diet.
Side Effects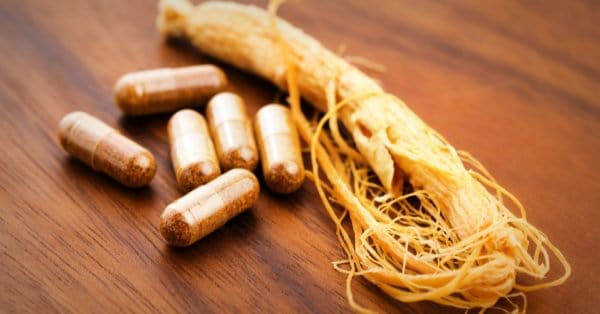 In most cases, the side effects from taking ginseng are likely to be mild and little more than uncomfortable. In some people, it can act as a stimulant and cause nervousness and insomnia. High doses and long-term use may lead to headaches, dizziness, and stomach pains. It is interesting that women who take it have reported changes in their menstrual cycle. With little evidence on the safety of ginseng, it is not recommended for children and women who are pregnant or breastfeeding. Anyone taking medication for diabetes should consult a medical professional as it, as we have talked about, may affect blood sugar levels in the body. There is reports caffeine taking in coffee or tea can amplify the stimulating effects of ginseng.
Ginseng Medication Interaction Checklist:
Medications for diabetes
Blood-thinning medications
Antidepressants
Antipsychotic medications
Stimulants
Morphine
Anyone wanting to avoid the side effects should consider not taking it for more than three months at a time. Should a doctor advise a return to take ginseng, allow at least a month before restarting taking the herb.
What Side Effects To Look Out For:
Headache
Irregular heart beat
Restlessness
Nausea
Sleeping difficulties
Swollen breasts in women
Complications Associated With Ginseng
It is not recommended by doctors for anyone to take ginseng when using antidepressants, as it may lead to tremors and episodes of manic behavior. The herb can also alter how heart and blood pressure medication affect the body, so do not mix ginseng with heart medicines without consulting a doctor first. The American Cancer Society warns against taking ginseng when taking drugs that affect blood clotting as it can increase the risk of bleeding.
Symptoms associated to some level of ginseng overdosing include:
Irritability
Bleeding
Edema
Fidgeting
Diarrhea
Feeling dizzy
Dry feeling in the mouth
Severe overdosing include:
Slow heart rate
Convulsions
Nausea
Vomit
Dizziness
Seizing
In case of overdosing, you should stop consuming ginseng immediately and consult a medical professional without delay.
FAQs
Q: Are there different types of ginseng?
There are two primary kinds of ginseng. The first is known as the Asian or Korean ginseng, or Panax ginseng, and the second kind of is called American ginseng, which is also known as Panax quinquefolius. It has been discovered through research that the different kinds of ginseng provide different benefits. For instance, in conventional Chinese medicine, American ginseng is believed to be less stimulating than the Asian variety.
Even though there are various other herbs that are called ginseng, such as Siberian ginseng or eleuthero, they do not include the active ingredient ginsenosides.
Q: Why do people consume it?
Ginseng has been used for centuries for various medical conditions. However, its benefits for most of these conditions have not been researched thoroughly.
Q: What is the recommended amount of ginseng for a person to consume?
A standard dosage of ginseng has not been recognized for any type of condition. The active ingredients as well as the quality that is found in supplements widely vary from manufacturer to manufacturer. Due to this, it creates difficulty to establish a recommended dose.
However, it is important that you purchase ginseng from a reputable company every time. Due to the fact that ginseng is an expensive root, there is a risk that other distrustful manufacturers may sell contaminated ginseng or contain less than promoted on the bottle.
Q: Is there a way to consume it from foods naturally?
Unfortunately, there are no natural food sources that include ginseng. However, ginseng can sometimes be found in some foods as well as energy drinks.
Q: Are there any risks when taking ginseng?
For the most part, any side effects from ginseng are mild. In some people, ginseng can act as a stimulant. There have been reports of ginseng causing some people to experience insomnia and anxiety. However, high doses or long-term use of ginseng has been known to cause stomach upset, headaches, dizziness, and other symptoms. Along with these symptoms, people have also reported experiencing allergic reactions to ginseng. Also, women who ingest ginseng often can experience changes to their menstrual cycle.
Besides these side effects, there are also some interactions that have been reported while using ginseng. Ginseng has been known to affect blood sugar levels, so people who take medications for diabetes should not ingest ginseng without first speaking with their physician. Ginseng has also been known to interact with some kinds of medications for depression and can also interact with warfarin. Caffeine has also been known to strengthen ginseng's energizing effects. It is imperative to talk to your doctor if you take any medications before taking ginseng.
The best way to avoid any side effects while using ginseng is to use it for no longer than three months or, in some cases, for just a few weeks. Experts suggest that after taking a "break" from consuming ginseng, your physician may advise you start taking it again for another few weeks to months.
Q: What are the nutrition facts of ginseng?
It comprises numerous pharmacological parts, containing a series of tetracyclic triterpenoid saponins, polyphenolic compounds, acidic polysaccharides, and polyacetylenes.
It takes American ginseng approximately six years to be ready for consumption. It has leaves which grow in a circular fashion round the stem. The flowers are a yellowish-green color which grows in the center of the plant and produces red berries. As the plant ages, it begins to develop wrinkles around the neck. The older the plant is the more valuable and expensive it is because ginseng benefits are more abundant in aged roots.
Subscribe to our Newsletter