How to Use Hyaluronic Acid Most Effectively
Disclosure: We use affiliate links and may receive a small commission on purchases.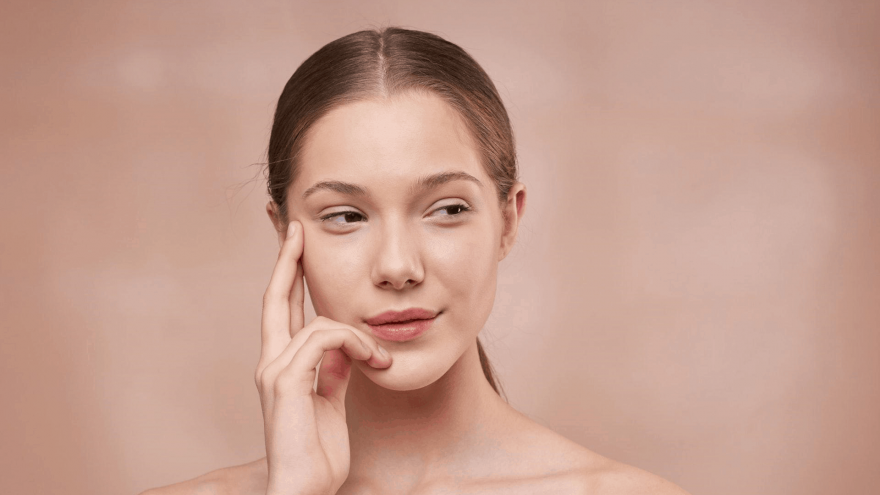 How to Use Hyaluronic Acid Most Effectively
thefitbay.com
There are multiple ways you can use hyaluronic acid effectively in your daily skincare procedure. Choose an HA serum, apply it when your face is slightly damp, and don't forget to moisturize afterward. Otherwise, you can take a hyaluronic acid supplement, use an HA cream, or a luxurious face mask. 
As every girl knows — and guys should, too! — a large part of an effective skincare routine is moisturizing. Hydration is what gives our skin a glow and keeps wrinkles at bay. That's why it's helpful to know how to use hyaluronic acid in your regime — this serum has miracle-like moisture-retention properties. 
As our skin ages, it tends to lose its natural ability to stay moisturized. A product such as this, whether an easy-to-use serum or one of the best hyaluronic acid supplements, should be a staple in a skincare collection, no matter what your age. 
There are multiple ways you could go about incorporating it into your daily skincare procedure. Whether you're looking for an easy-apply face treatment or a tablet to take with your coffee, there's a way for you to benefit from this amazing natural beauty product. 
What Is Hyaluronic Acid?
Hyaluronic acid is a naturally-occurring substance in the body — it's made up of a group of sponge-like carbohydrates (1) that are designed to retain moisture and keep the skin nourished and firm. It can hold close to 1,000 times its weight in water (2), so you can understand why it's a coveted moisturizer!
Why Use HA?
You may be wondering why you should incorporate this substance into your beauty routine if it's already doing its thing in your body. Well, as we get older, the production of these carbohydrates naturally lessens, leaving our skin drier and less elastic. 
Supplementing with HA beauty products early on can help keep your skin glowing, smooth, and wrinkle-free as time goes by. (3)
Benefits of using it in your skincare include:
Glowing, tighter-looking skin.
Reduced chance of wrinkles and fine lines.
Protection from environmental factors.
Antioxidant properties. (4)
If you're already using it, you'll most likely have noticed the advantages. But do you know if you've been using it the right way? There are some do's and don'ts when it comes to using HA most effectively.
Recap: Occurs Naturally in the Body
Hyaluronic acid is a naturally occurring substance produced by our bodies to keep our skin hydrated. It works like a sponge, retaining moisture and even drawing it out of the air around us to keep our skin moisturized and soft. 
How to Use Hyaluronic Acid
It's not difficult to pop this hydrating solution into your usual daily process. There are a few ways of applying it, the most common being in serum form, but a close second being hyaluronic acid supplements. 
The way you choose to use it will depend on your lifestyle and preferences, but they're both simple, easy ways to get a supplemental dose of this miracle-moisture product.
How To Use Hyaluronic Acid Serum
If you use any other creams or beauty products, a face serum is the most effective way to make use of hyaluronic acid. A serum is a moisture-rich facial cosmetic lotion that absorbs quickly and delivers the active ingredient — sodium hyaluronate — directly into your skin.
You can't get simpler than this — just pump or pour some onto your hand like you would any other product and apply it onto your face, allowing it a bit of time to sink in. 
A pro tip we've learned about how to use hyaluronic acid on the face it to make sure the skin is slightly damp before you do this. While applying it on dry skin isn't the end of the world, it won't be as effective and can contribute to drier skin in the long run. 
Once it's absorbed, go about your normal skincare routine. It's really that effortless to start reaping the benefits. We big fans of The Ordinary hyaluronic acid serum for this. (6)
Why an HA Serum?
A hyaluronic acid serum is the best way to get to the heart of the dry, aging skin issue. By applying it directly onto the skin, it's absorbed right where it's needed and can start working at the source. 
Another great reason to use an HA serum is that it makes a super foundation for all your other skincare products. Using it before anything else will plump up your skin and help other creams to absorb far more easily, doubling their effectiveness, too.
When to Use an HA Serum
If you're new to using it, apply it once a day until you know how your skin reacts to it. Apply it to damp skin at the beginning of your daily care regime, before using any other products.
If your skin reacts well, you can start using it twice a day.
How To Use Hyaluronic Acid Serum and Vitamin C Serum 
This combo gets a thumbs-up in terms of anti-aging benefits. Both ingredients are chock full of antioxidants and do a superb job of repelling environmental pollutants and skin-irritants (5).
If you're already using hyaluronic acid on its own, you can add a Vitamin C serum to your stash and apply it together with your HA. 
Why an HA Serum With Vitamin C?
Vitamin C is a natural ally in the anti-wrinkle, soft-skin battle and works well with HA. (7) It's an antioxidant that protects our cells from damage by external factors, such as sun, wind, and dirt.
This is a potent combo for fine lines and dry patches. Hyaluronic acid and vitamin C together mean double the protection and moisturization. 
It's also wonderful for those of us who would like to even out our skin tone, reduce cell damage, and aid in cell repair. Scars, dark patches, and pigmentation are all improved by the addition of vitamin C.
When to Use It?
Just like normal HA, use this before applying any other products.
Hyaluronic Acid vs. HA & Vitamin C
Are you unsure whether to go with HA alone or a combination? You'll benefit from either, but here are some tidbits to help you choose. 
Hyaluronic Acid Alone (8):
Exceptional hydrating abilities.
Antioxidant properties.
Prepares skin to absorb other products.
Slightly more affordable than a combo.
Hyaluronic Acid and Vitamin C (9):
Protects cells against damage.
Aids in cell repair and improves scarring.
Brightens skin when applied topically.
Smooths out skin tone.
Aids in hydration by decreasing water loss on the skin surface.
Both options keep your skin more hydrated and offer some protection against external factors, such as sun and dust. It's really up to you which you'd prefer to implement in your day-to-day care!
How to Use Hyaluronic Acid Supplements 
HA also comes in capsules, so it's quick and easy to get your daily dose with your cup of coffee in the morning. They sometimes contain other useful ingredients that assist with other aging-related things, like glucosamine.
These are even easier to apply than the serum. Just drink your daily capsules with a beverage of your choice — it's that simple!
Why Take an HA Supplement?
If you have sensitive skin, you may prefer to get your HA in oral supplement form. Although it doesn't absorb as directly as a serum, it's a perfectly good way of getting an extra dose of the hydrating compound.
When to Take an HA Supplement?
Because you won't be using the capsules as a pre-cream foundation, you can take them whenever suits you.
Recap: Prevents Moisture Loss
Hyaluronic acid is thought to be able to hold up to 1,000 its weight in water, making it one of the most hydrating substances known. Using it in your skincare routine can work wonders for the condition of your skin, keeping it soft, hydrated and tight, and reducing fine lines and wrinkles.
Dosage of HA
The right dosage for you depends on a few factors, such as:
Tolerance.
Form.
Frequency.
There's no specific dosage limit for HA. Studies have been done using up to 200 mg per day with no adverse effects, but it's advisable to pay attention to your body's reaction and adjust your dosage accordingly. (10)
Although there are no reported side effects of using these supplements, it's advisable to stick to the dosage instructions on the packaging.
Hyaluronic Acid FAQs
Can You Use Hyaluronic Acid Every Day? 
Healthy adults can incorporate HA into their skin-cleansing and moisturizing routine every day without worrying about any side effects, provided you adhere to the dosage directions.
Can Anybody Use HA? 
There's yet to be any reported side effects of using HA serums or supplements if you're a healthy adult. After all, this is something that's produced naturally in your own body. 
However, it shouldn't be used by pregnant women or those with a history of cancer. Although these cases haven't been studied in depth, some evidence has come to light that HA accelerates growth in certain cells, and the risk is slightly higher for pregnant ladies and cancer patients. (11)
Which Form of HA Is the Best for Me?
The answer to this question really depends on your lifestyle. If you have a daily habit of cleansing your skin, using a serum may be easiest for you. If not, a capsule with your coffee may be a good plan.
If you have any adverse reactions on the skin when using serum — such as itching, a rash, swelling or burning — an oral supplement may be best for you.
Other HA Options
Although serums and supplements are the most commonly used forms of HA, if they don't suit you, there are other ways to get your dose. 
HA cream, face masks, and sprays are also available. Another, more drastic option is HA filler injections, although they're not recommended for general skincare. They can help reduce and repair scar tissue, but this should be discussed with a dermatologist first.
Bottom Line
<>Hyaluronic acid is a very worthwhile addition to any skincare routine, no matter your age, skin type, gender, or lifestyle. It's safe for most skin types and is particularly effective to help moisturize dry skin. 
If you're new to it, it's not difficult to work out a way to add it to your daily skincare process. Simply select whether you'd prefer a face serum or a supplement, and follow the instructions.
It takes a few weeks to begin seeing the benefits, but it's worth the wait. 
Subscribe to our Newsletter