11+ Best Organic Hair Organic Hair Color Reviews 2021
Disclosure: We use affiliate links and may receive a small commission on purchases.
"Mirror Mirror on the Wall, Do You Like My Hair Color at All?"
It is depressing to see your mirror being brutally honest with you every time you mess up your precious hair with applications of artificial hair colors. Not only is it very hard to live with the gradually damaging state of your hair, it's especially heartbreaking when you've spent tons of money in the hopes of enhancing not just the beauty of your hair, but also your beauty as a whole.
Once you've ruined your beautiful hair with deadly chemicals, you can only hope to outgrow the disaster and pray that your mirror doesn't shatter into pieces at the intolerable sight of your hair! What else could you possibly do, right?
Fortunately, this article has come to your rescue! After hours of research and investigation, we have come up with some of the best organic hair colors along with proper explanation and reviews to help you understand why you should switch to organic hair products and moreover, why you should at least give these products a try.
Light Mountain

Our rating
Non-carcinogenic
Price:

See Here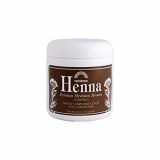 Rainbow

Our rating
No additives
Price:

See Here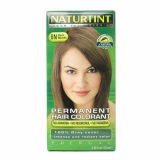 Naturtint

Our rating
No ammonia
Price:

See Here

What are Organic Hair Colors?
Before getting to the list of organic hair colors, let us give you a detailed explanation of what exactly do we mean by hair color being "organic".
Hiding strands of grey hair or to simply achieve a new look, hair coloring has always been a very common practice amongst people of all ages. Hair dyes are usually made from plants like henna, amla, indigo, leeks and red ochre. The number of chemicals used for a certain hair color product determines how natural or organic that product is.
Even though most of the hair dyeing brands claim to be 100 percent organic, they still contain some chemicals to help keep the color in your hair. Such products mostly consist of natural botanical ingredients and very less amount of synthetic chemicals. Nevertheless, these have proved to be well known amongst consumers for being effective as well as safe hair colors.
Ammonia, resorcinol and parabens are some of the non-organic components that are usually found in hair dye products. These are harmful substances making your hair dry, weak and prone to breakage. Not only that, chemicals like ammonia is said to cause respiratory problems and intense allergies in many cases. Fortunately, organic hair dyes stay far away from such toxic substances to provide a safe hair coloring and hair treatment to its consumers.
There are various types of hair coloring that you will see labeled on certain products. Some of the common ones are given below:
Permanent Hair Color
Permanent hair color usually involves the use of ammonia and an oxidizing agent that are needed to bring a permanent color change in your hair. Other ingredients include PPD and 2-nitro-p-phenylenediamine which are very harmful to your hair as well.Some organic products claim to provide your hair with permanent coloring but don't fall for it because it is not possible to do so unless they use some chemicals. Some natural henna based hair coloring products can probably come close to providing a permanent color change but still, it will not be the same like the ones with ammonia and PPD.
Semi Permanent Hair Color
Unlike permanent hair color, semi permanent color contains little to no ammonia or other harmful chemical compounds. This makes it a lot safer method when it comes to dyeing your hair. Organic hair coloring items are mostly semi-permanent and you have to use them regularly to make sure that the color stays for a long time. Semi permanent hair color usually stays up to 28 washes.
Temporary Color
Temporary hair coloring can be seen in forms of sprays, rinses, shampoos and gels and usually don't come with organic ingredients. They give a more vibrant look to your hair compared to permanent and semi-permanent dyes and can easily be washed away using a shampoo.Temporary colors stay up to 8 shampoos and wash out easily. Although not that harmful, if allowed to stay for a long time, it might cause severe damage to your hair.
It depends on you – what type of hair coloring you want? We have listed 10 of the best organic hair coloring products, highlighting the pros and cons to help you decide if it is actually worth organic products over non-organic ones.
10 Best Organic Hair Colors
1. Light Mountain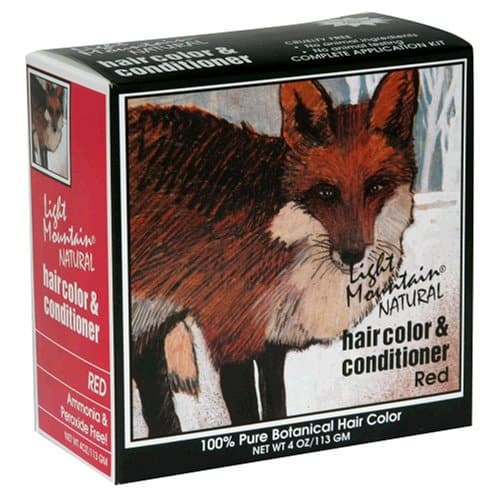 A brand which believes in going chemical-free as fiercely as possible with the sole purpose of protecting its consumers from diseases like cancer and leukaemia is surely a trustworthy one. This product is all about natural and botanical ingredients to give you that vibrant healthy look to your hair. It also includes a head cover, gloves and a complete application kit with detailed instructions on how to apply it and is quite affordable.
Expand to see more
No animal testing
The item is cruelty-free and involves no animal testing in its testing and productions. It is therefore eco-friendly when it comes to providing service to its buyers.
Contains henna
The famous Indian herb, henna, provides a natural color to your hair and helps fight off dandruff and scalp dryness. It also has a moisturizing property to give your hair a healthier and shinier look.
Non-carcinogenic
No animal testing
Contains no peroxides and ammonia
Can cause irritation when in contact with eyes
2. Rainbow Research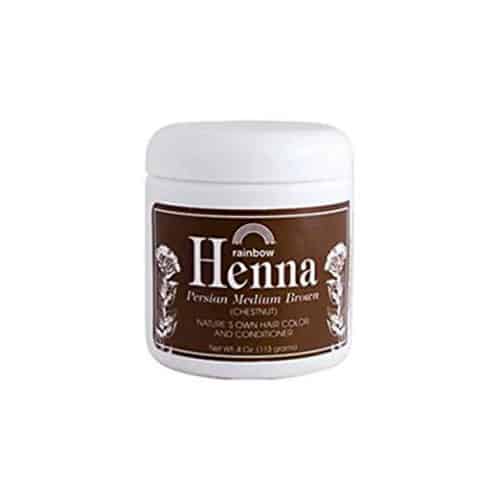 Rainbow Research, a very renowned brand that has been aiding to its customers hair coloring needs since 1976, is well known for its use of no harmful chemicals and additives in the manufacture of their products. With Lawsonia Interims and Indigofereae, it makes colored hair look livelier and more beautiful than ever. Subtly fading, the color lasts for about 6-8 weeks. The price of the product is quite low compared to the huge benefits it provides.
Expand to see more
Lawsonia and Indigofereae
Red henna is extracted from Lawsonia while Black henna is extracted from Indigofereae. Both Lawsonia and Indigofereae are shrubs that are used for the making of this natural coloring product. With these two acting as main ingredients, the hair achieves a more natural looking color with decreased split ends and better hair texture.
No metallic salts
Metallic salts such as, silver nitrate, silver, copper or lead are very dangerous for the health of your hair. Such chemical compounds can cause severe allergic reactions and abrupt color fading patterns which is why this product refuses to use any of these metallic salts in their ingredients.
No additives and pesticides
No metallic salts
Contains a very mild formula that is effective in improving hair texture
People allergic to henna can have severe skin reactions
The hair color obtained depends on your natural hair type and color
3. Naturtint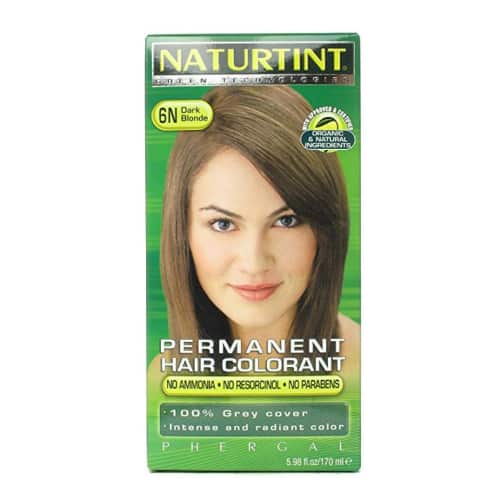 Naturtint Natural Dye has achieved international recognition for being completely organic and cruelty-free. Its mild formula is enriched with active vegetables, coconut, soy, corn, wheat extracts and a special combination of certified mandarin essential oils and organic lemon.

Pure organic extracts and natural oil help to strengthen the hair and provide bright natural coloration to the hair. It lasts for a very long time, up to 20 washes, and is considered one of the best natural hair dyes for grey hair. It is a bit pricey compared to the other products but totally worth it!
Expand to see more
Nutrideep Multiplier
It contains several botanical ingredients and organic extracts that are used for multiplying effect to help regain the strength and color of the hair. With Nutrideep, it provides nourishment to the hair fiber making hair stronger and more voluminous.
Protection from UV rays
Active ingredients like Oleamine, Cocamide DEA, aqua water and alcohol Denat forms a protective shield to the hair against the harmful effects of UV rays and helps with achieving stronger and longer lasting hair color.
No ammonia and pesticides
Eco-friendly for using biodegradable materials in packaging
Color lasts for a long time due to strong vegetable base and solar enhanced filter
For some, this might take longer to have the desired effect due to certain hair type and color
Could cause rashes and other allergic reactions
4. The Henna Guys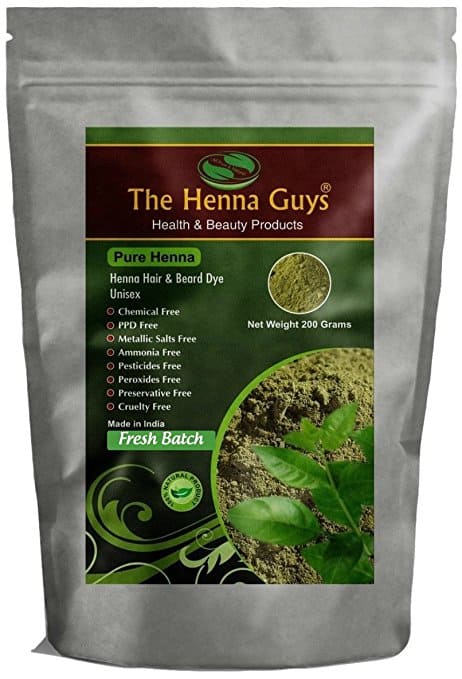 This product contains pure henna and indigo plants to provide beautiful and natural looking coloration to your hair. It involves no animal testing, pesticides and other harmful chemicals like ammonia which makes it one of the ideal hair color products. With an affordable price, it is definitely worth a try.
Expand to see more
Naturally grown plants as ingredients
Naturally grown henna and indigo provide natural treatment to the hair making it shinier, stronger, smoother and fuller. With no pesticides and harmful chemicals like PPD and ammonia it surely deserves a spot on the list of best hair colors.
Served fresh
These henna dyes always arrive in fresh batches. All their products are not more than a year old, which is one of the best qualities of this brand. Therefore, consumers can always expect to get fresh henna powders for hair coloring.
No PPD, ammonia and metallic salts
Fresh package
Ingredients like henna and indigo provide effective and safe hair coloring
May not be suitable for all natural hair color types
Those allergic to henna could get rashes from using it
5. Clairol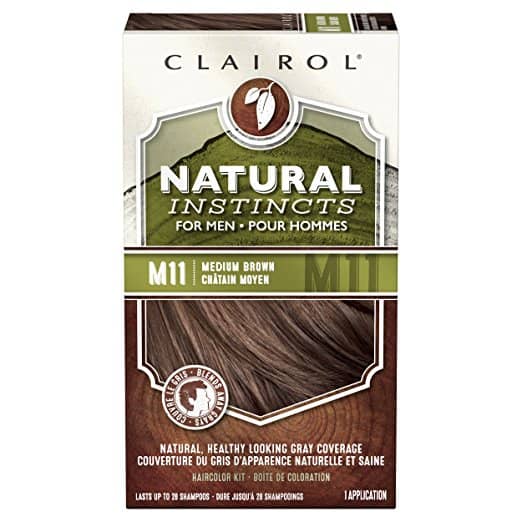 For all the men out there, this is definitely one of the best hair color products absolutely worth your money. Ranked 6 on the list of the best 98 Organic Hair Dyes, its natural approach towards hair coloration has helped the brand gain huge recognition and rave praises from its male customers worldwide.

It is easy to apply, takes about 10 minutes and lasts up to about 28 washes. A bit expensive though, but is guaranteed to live up to your expectations.
Expand to see more
Proteins and vitamins for hair nourishment
We all know how important proteins and vitamins are for our body's well being and this hair dye makes sure that we get it through its usage. It contains essential proteins and vitamin E which help to restore natural hair color and also strengthens the hair.
Contains Aloe
This is one of the main ingredients of this product that promotes hair growth, reduces dandruff and improves hair scalp condition.
Contains no ammonia
Easy to apply
Contains aloe, vitamins and proteins to improve hair condition
Contains hydrogen peroxide that might cause allergies and rashes to some
Not very long lasting
6. Tints of Nature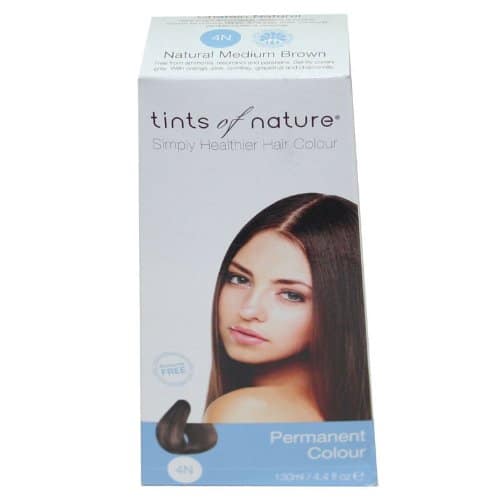 With up to 60 percent certified organic ingredients by the Soil Association and ECOCERT, it provides effective home hair coloring to its users with no ammonia, parabens, resorcinol, and a minimal amount of PPDs. It is a blend of organic and natural ingredients to provide protection and enhancement to the hair and also comes at a moderate price.
Expand to see more
Eco-friendly product
Tints of Nature is very serious about the environment and its safety. The packaging is recyclable and products are biodegradable to provide good service not only to the customers but also to the environment.
Organic Comfrey and Aloe Vera
It contains organic comfrey that is said to have healing properties to treat damaged hair. Aloe Vera helps with moisturizing the scalp and removing dandruff.
Eco-friendly
No ammonia, parabens and resorcinol
Long lasting
Might have allergic reactions to PPD
Might cause hair dryness and hair fall
7. Arctic Fox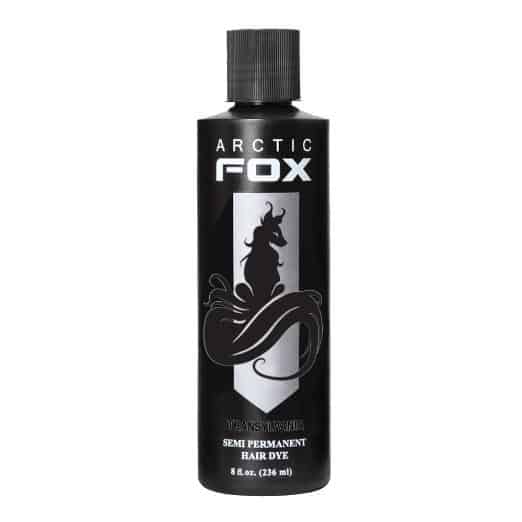 Considering both the number of reviews and ranking, Arctic Fox has been placed in number 7 in the list of best organic hair color. It is cruelty-free, i.e. it involves no animal by-products and uses vegan approach for hair dying. It revitalizes the hair with vibrant shades of color and involves good aura and less smearing during its usage. It does not charge a very high price which makes it a great product to purchase.
Expand to see more
Full on vegan
Arctic Fox is entirely composed of only high-quality vegan and organic ingredients and stays far away from using harmful chemicals like Ammonia, Peroxide Ethyl Alcohol and PPD.
Cruelty-free Product
It is not just about the safety of animals; sometimes using beauty items with animal by-products can cause severe reactions in its consumers. Arctic Fox does not promote animal testing and the best part is- it donates 15 percent of its income in saving animals and fighting against animal cruelty.
How to use
This hair dye can directly be used on hair without any need of mixing the ingredients. Leave it for at least 45 to 60 minutes and then wash it out like you normally do.
Vegan approach to ensure safe hair coloration
No animal by-products
No harmful chemicals used
Could take a lot of time and effort to wash out the product from hair
Might result in a completely different hair color from what you wanted due to not suiting your hair type
8. Surya Henna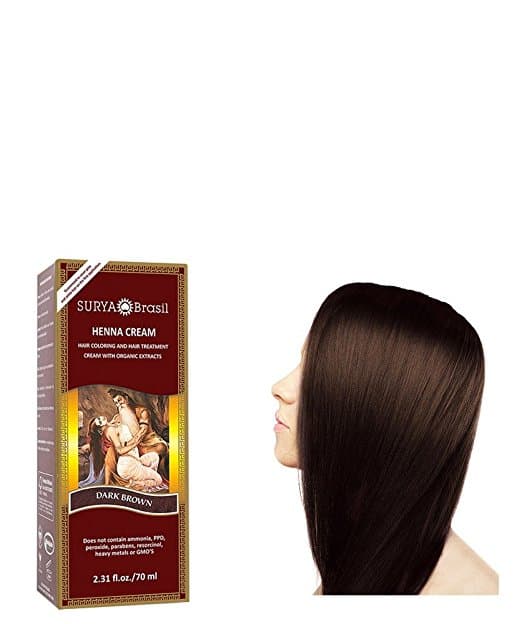 Surya is a very well known hair product that has been gathering positive reviews since 1995. A very prestigious brand that believes in using only natural extracts and organic plant dyes to make harmless beauty products. It has great value for a reasonable price!
Expand to see more
Chemical-free product
Going all chemical-free, this product contains no ammonia, peroxides and metallic oxides for their hair dyes. There is very less chance for customers, even the most sensitive ones to get allergies from using these products.
Ingredients for hair enhancement
Comprising of Ayurveda and exotic Brazillian fruits and vegetables make it an ideal organic product. Natural extracts like fruit oil help in coloration of the hair, nourishment of the scalp and also conditioning of the hair.
How to use
It's not very difficult to make a Henna paste using this product. Henna is taken and sugar is added so that it sticks to the skin. For every four henna parts one sugar part is added and then water is used to make a paste out of it.
You need not worry about the exact measurements for making henna powder. The amount depends according to your needs. Leave the paste on your hair for about an hour and then wash it off.
No harmful chemical substances present
Ayurveda used to enhance the beauty of colored hair
Extracted fruits and vegetables act as great nourishment for hair
Might be less effective in covering up 100 percent hair due to the usage of ancient Ayurveda
9. Herbatint Permanent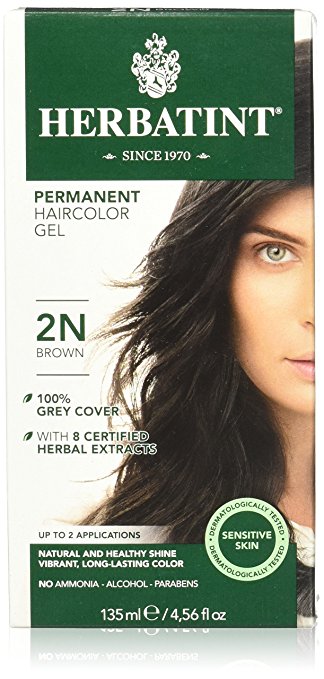 The product above has been a leading organic hair dye brand in the UK for a very long time. It is very popular amongst its consumers for being natural and at the same time effective in providing the desired hair color without causing damage to the hair. Its herbal based ingredients have natural coloring properties as well as healing properties that help hair look beautiful and at the same time healthy. It is premium quality but well within everyone's budget.
Expand to see more
Herbal Extracts
Herbatint uses herbs like cinchona, rosemary, and walnut husk and plant proteins and goes deep into the hair follicles and hair scalp in order to provide proper nourishment.
Contains little to no harmful substances
Unlike some hair dyes that contain up to 20 percent hydrogen peroxide, Herbatint contains only 3 percent of this chemical to make it a lot safer for customers to use. With no ammonia and resorcinol and completely depending on natural extracts for hair coloring, it revitalizes the hair making it look more vibrant.
No ammonia and resorcinol
Covers grey hair for a long time
Herbal ingredients result in natural, gentle hair look making it softer and stronger
Might cause allergic reactions due to its usage of PPDs and hydrogen peroxide
10. ONC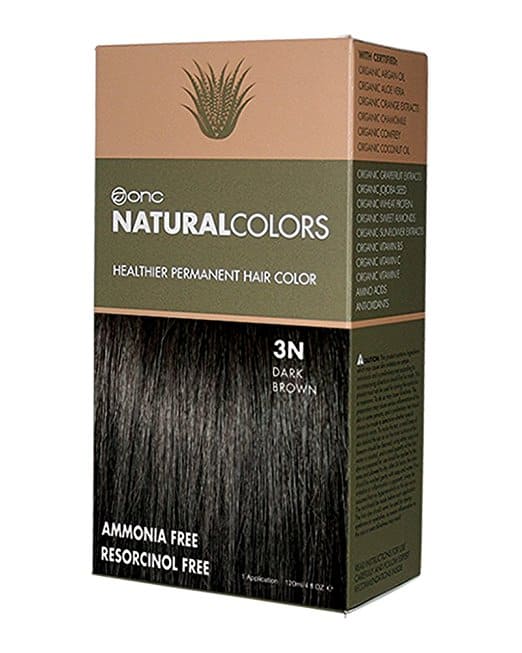 Another natural hair color item, ONC, is receiving rave reviews and praises for being organic and using natural ingredients for hair coloring. Heat application is required during coloring to achieve results. It is free of ammonia, resorcinol, parabens and harmful PPDs which make it a great product to try for your hair. A little on the pricey range compared to other products listed above but if it suits you then price really shouldn't matter.
Expand to see more
Contains a very low pH value
Unlike other chemical and even some organic hair products who need high pH level for effective hair dyeing, ONC uses much lower pH value which makes it a lot less alkaline and hence, less harmful to your hair.
Colors hair with organic ingredients
It uses certified organic ingredients like aloe vera, argan oil, orange extracts, coconut oil, chamomile and comfrey that provide long-lasting color to the hair making it stronger and shinier.
Less alkaline due to low pH level
Contain natural oils and ingredients to protect the hair
Ammonia free
Quite a hassle to use a dryer for heating in order to open cuticles every time you use it.
Can experience itchiness in hair scalp
---
Criteria and Evaluation
Before using any beauty products, be it hair color or skin care, the first thing you should do is take a little amount of it and test it on a small part of your hand. This way, you would be able to verify whether or not that beauty-care product suits you. This is probably the only way to save yourself from getting rashes or any kind of severe allergies. All organic hair dye items advise you to first patch test on your skin and to wait for a few minutes to see if your skin is safe and sound.
However, we have still found many reviews and comments where customers complain about getting serious rashes on their scalp even after performing a successful patch test on their hand. In that case, we would suggest you take notes of the criteria below that might further help you to identify the right organic hair colors.
It is a Matter of Choice
Organic hair colors are safer to use for sure but the first reason to buy them should be that you are craving for that hair color. Just because you are growing some grey hairs does not mean you will go for the first hair dye you come across. It entirely depends on you what color you think will best suit you. Once you have made your mind about the right hair color you want, you can then dive deep into the reviews, rankings, prices and ingredients for further verification.
Chemicals to Avoid
Before purchasing your long desired hair dye, you first need to check for yourself if it actually contains any toxic ingredients. There are some brands that exaggerate about being organic and natural and unfortunately, people fall for that and later suffer from extreme reactions for not reading the ingredients themselves. Some of the toxic chemicals have been listed below and if any of the so-called organic products contain high percentages of any of these you should be extra aware of using such hair dyes.
Ammonia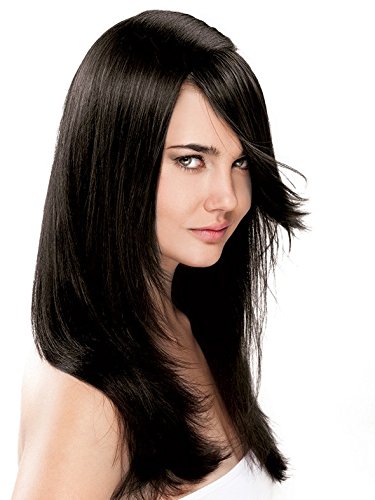 People confuse ammonia (which is a chemical organic compound) with organic botanical ingredients. In simple chemical terms, it is a compound that contains carbon. Being carbonic does not make it a safe organic ingredient. Ammonia is produced artificially in labs and is used in many hair dyes to increase the pH level of hair so that the color molecules can go deep inside of it.  It has no natural components in it and its harmful elements can cause your hair to lose moisture and its natural color.
Hydrogen Peroxide
Sometimes hair dyes contain bleaching properties which need Hydrogen Peroxide to act as an oxidizing agent. Along with bleaching your hair, it also damages it by making it dry, weak and rough. Most of the hair dyes we have listed above contain no peroxides. Herbatint includes a very small amount of H2O2 (only 3 percent) and that also for permanent hair dyes. For semi-permanent ones, it has completely excluded the usage of this chemical leaving it up to the customers if they want H2O2 in their hair color or not.
PPD
PHENYLENEDIAMINE (PPD), now banned from cosmetic products in Canada and EU, is a toxic compound that's not only severely harmful for your hair but also poses a threat to your overall well-being.
It can cause Bronchial asthma, eczema, skin rash, gastritis, and even death which is why Tints of Nature uses a very small amount of it. It can also be found in other forms like:
1,3-BENZENEDIAMINE;  1,3-DIAMINOBENZENE;; m-PHENYLENEDIAMINE; 1,3-PHENYLENEDIAMINE; DIHYDROCHLORIDE; CI 76021,3BENZENEDIAMINE; DEVELOPER 11; HYDROCHLORIDE; M-AMINOANILINE; 1,3-BENZENEDIAMINE; 3-AMINOANILINE DIHYDROCHLORIDE; 1,3-PHENYLENEDIAMINE DIHYDROCHLORIDE; p-PHENYLENEDIAMINE, 1,4-PHENYLENEDIAMINE;  1,4-BENZENEDIAMINE; OXIDATION BASE 10; 1,4BENZENEDIAMINE; CI 76060;  P-AMINOANILINE; 1,4-DIAMINOBENZENE; 1,3-DIAMINOBENZENE DIHYDROCHLORIDE; 1,4-BENZENEDIAMINE (9CI) ; 1,4-PHENYLENEDIAMINE; P-DIAMINOBENZENE.4-AMINOANILINE.
RESORCINOL
This substance comes from reins and when used in hair dyes it can cause severe allergic reactions like skin rashes and irritation to the mucous membrane. It can be found in other forms as CI DEVELOPER 4; 1,3BENZENEDIOL;  3-HYDROXYPHENOL; M-HYDROQUINONE; OXIDATION BASE 31; 1,3-BENZENEDIOL; ; M-PHENYLENEDIOL; RESORCIN; 1,3-DIHYDROXYBENZENE; 1,3-BENZENEDIOL; M-DIHYDROXYBENZENE.
Brand's Reputation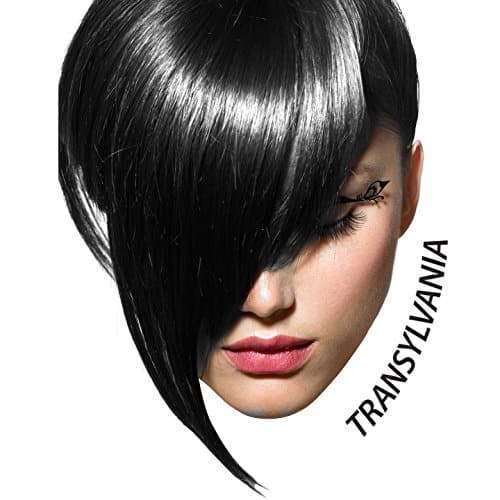 Sometimes loyal customers tend to buy items from a well-known brand that have been working well in their favor for many years. Even if you have no idea about the product that you are buying, you still end up purchasing it because of its good reputation among others. In most of the cases these products do meet expectations of their first-time buyers. Well-known brands like Rainbow Research and Clairol Natural Instincts always try to provide the best to their customers.
Internet is a Good Critic
It is a digital world today, so why remain ignorant when you can find out anything and everything on the internet? There are hundreds of websites with reviews and rankings about any product you wish to purchase. There are articles about people using a certain hair product and how they benefitted or suffered from it. Take, for example, this article that has done a rigorous research to bring you the best organic hair dyes with the best reviews and rankings.
Percentages of Organic Ingredients
When a brand claims to be organic, it is important to verify the product's integrity by checking the organic ingredients' percentages in the ingredient section. There are some honest brands like Tints of Nature Hair Color that uses 60 percent certified organic ingredients just to give a clearer idea of what the consumers are getting themselves into.
FAQs
Why use organic hair color?
Why choose beauty over a good health? The real source of beauty is having a good health first and organic hair dyes make sure that you are taking care of yourself both internally and externally. Sure, non-organic hair dyes guarantee long-lasting hair colors but you need to ask yourself if you are really willing to risk your health over it.
Does it last?
No, they do not last forever. In fact, there are no organic hair dyes that keep the same bright hair color they had originally provided the first time you applied it. Non-organic hair dyes are longer lasting due to the use of harmful oxidizing agents. When they say permanent organic hair dye, they mean that it will retain its color up to 30-40 washes and gradually fade away. So you'll to reapply the dye after a certain period of time.
Does organic hair dye cover grey?
Yes, the above products that have been listed cover 100 percent grey hair. But then again, it is not permanent and you have to apply the dye again if it starts to fade.
Is it safe during pregnancy?
It is recommended by doctors to use organic hair color for those who are planning to conceive or are pregnant. Chemical based products usually impose a threat to the well-being of their child. Resorcinol, for e.g. is highly poisonous and can be consumed by the bloodstream that might cause an everlasting damage to pregnant women. If you are skeptical about the safety of organic products then you can use lowlight or highlight to color or cover grey hair strands. These techniques avoid coming in contact with your scalp and hence, the dyes have a low possibility of being consumed by your skin.
How can I figure out which color to use?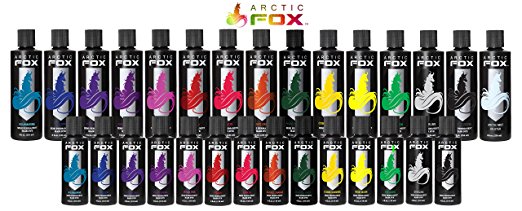 Most of the hair dye brands provide a comparison chart which presents a wide range of hair colors for you to choose. Pick the one you think will suit you best. Dye products also mention colors on the packaging to make it easier for you to decide.
May I color eyebrows and eyelashes using organic hair colors?
Eyebrows are fine but applying color on eyelashes is not recommended for it is very close to your eyes and even the most organic color might cause severe irritation to your eyes if it ever gets into them for there are no colors that are 100 percent organic. They always consist of some kind of chemicals that might not be good for sensitive parts like your eyes.  One should always perform a patch test first to see if the color suits his or her skin.
When should I shampoo my hair when using organic hair colors?
It is best to shampoo your hair before applying the color so that your hair is free of any dust particles or impurities. You can use shampoo the next day if you want to make the hair smoother. Sometimes specific instructions are given in the leaflet on the use of shampoo.
Why should I wear caps when applying hair color?
A cap is used so that the color is well absorbed. Using a warm towel on the cap can improve the coloring effect.
Why should I wear gloves when applying hair color?
Wearing gloves ensures that your hands and nails do not get colors on them. Unlike drawing colors, hair dye color is quite strong so it will take time for it to come off.
How do I know what the resulting color will be when using organic hair color?
It is always written on the packaging of the product what color it is offering. However, sometimes, you may not get the exact result. The reasons could be the hair dye not suiting your natural hair type or hair color or it could be the wrong mixture of ingredients or perhaps the product is lying.
What is the difference between natural and organic?
In scientific terms, natural products are those that are taken only from nature and not made synthetically. They do not contain hormones, artificial flavors and antibiotics. Organic, on the other hand, is derived without using synthetic pesticides, sewage sludge fertilizers and petroleum fertilizers it must not be a genetically modified organism (GMO.) Compared to natural ingredients, organic ingredients undergo more rigorous standards of purity. In hair products, both more or less mean the same thing. It is the complete ingredients that matter the most to decide if a product is good for you or not.
What are some best natural hair dyes?
Here are the top natural hair dyes you can use:
Matrix Biolage Plant-Based Hair Color
Madison Reed Radiant Hair Color Kit: Best Permanent Hair Color
Mila Nila Colour Refresh
Clairol Natural Instincts Demi-Permanent Hair Color
Lush Henna Hair Dyes
What are the best natural hair coloring product brands?
Some best natural hair coloring products brands are:
Schwarzkopf
Madison Reed
dpHUE
Christophe Robin
Natural Instincts
Manic Panic
Naturtint
Naturtint vs Herbatint: Which one to choose?
Naturtint and Herbatint are both natural colors. Naturtint doesn't carry any lab chemicals while Herbatint carries a few. However, both are safe to use. You can test both and see what fits your hair.
Conclusion
Intimidated and pressured into buying products by those scary sales promoters waiting to attack you between the isles? Well those days are over! We hope to educate you with enough evidence so YOU may decide whether you should choose organic hair dyes or the chemical based ones.
Even though 100 percent organic hair color product does not exist, the products listed above are almost as good as being 100 percent compared to the harmful chemically made hair colors. All in all, Light Mountain Natural Hair Color seems the best choice in terms of its innumerable benefits and a moderate price.
Chemically-based hair dyes might seem more fascinating due to its longer lasting feature but there is no point in using a beauty product that does not ensure safety to your health. We do not guarantee 100 percent safety from using any of the above products but yes, they will be much safer for you and for your hair than other chemical hair dyes in the market.
Subscribe to our Newsletter