Best Electrolyte Drinks Reviewed & Compared
Disclosure: We use affiliate links and may receive a small commission on purchases.
Do you know that you can improve your performance by reducing fatigue by about 37% when taking an electrolyte drink during your workout? Electrolyte drinks have been with us for a while now, and they are better in rehydrating than other sports drinks as they have fewer calories and sugars.
Electrolytes are electrically charged minerals that are in blood and other bodily fluids. They are essential for maintaining blood pH, for metabolic processes, muscle action and maintain the right blood chemistry.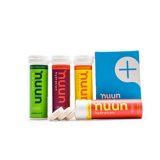 Nuun

Our rating
Low-Calorie
Price:

See Here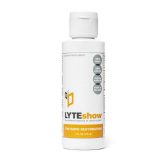 LyteShow

Our rating
Vegan
Price:

See Here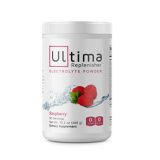 Ultima

Our rating
Sugarfree
Price:

See Here

The main electrolytes include potassium, sodium, calcium, chlorine, phosphate, and magnesium. Our bodies get electrolytes from the food we eat and fluids we drink and lose them through vomiting, diarrhea, and sweating. However, the most common way of losing electrolytes in our modern lives is by sweating, especially when working out. A poor diet with no fluids and too much exercise is what is of concern in electrolyte imbalance.
An imbalance in electrolytes causes noticeable changes immediately as the electrolytes are responsible for so many body functions. Symptoms that signal that you need to rehydrate with an electrolyte drink include muscle ache, muscle spasms, twitches, body weakness, headache, thirst, fatigue, numbness, joint pain, confusion and heart rate changes. We advise that you should not wait to experience the symptoms, but rather rehydrate especially when planning long duration and high-intensity exercises. A workout done in high temperatures, high intensity or one that lasts between 60 and 90 minutes, will at least need a 500ml electrolyte replacement drink.
When choosing an electrolyte replacement drink, we recommend that you choose one that is plain water with added electrolytes and avoid ones with sweeteners, artificial colors, brominated vegetable oil and highly refined sugars.
We have reviewed ten electrolyte replacement drinks that you can use to get a morning energy boost, rehydrate when sick or after a workout without spiking and crashing your sugars.
10 Best Electrolyte Drinks
1. Nuun Hydration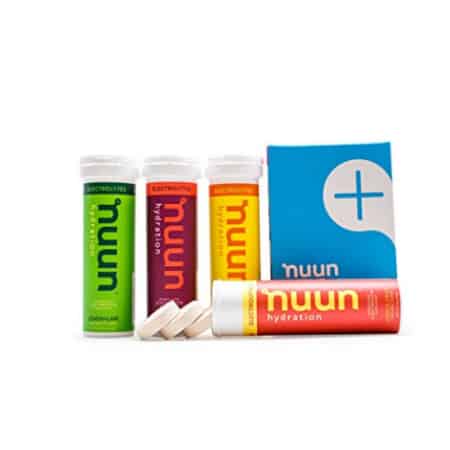 Nuun Hydration is loaded with sodium, potassium, magnesium, and calcium. It comes as a tablet with nine different flavors that include tri-berry, lemon-lime, strawberry lemonade, fruit punch, citrus fruit, grape, orange, tropical and watermelon. Each tablet can make one 16oz drink.

This drink is good for rehydrating, reducing muscle cramps, improving muscle function, improving alertness and boosting energy. It can also be used as a pre- or post-workout drink, during illness, when traveling or in hot weather. This product is low in carbs with only ten calories and 4g of carbohydrates per tablet. Nuun Hydration is also gluten-free, suitable for vegans, non-GMO and free of soy and dairy.
Expand to see more
Features/Specifications
Comes in tablet form
One tablet makes 16oz drink
Has nine different fruity flavors
Combination of
360mg sodium
100mg potassium
25mg magnesium
13mg calcium
No artificial additives
Free of gluten, soy, and dairy
Non-GMO
Vegan friendly
Low in carbs and calories
Price/Value
Nuun Hydration is reasonably priced considering that it has the right balance of electrolytes with minimal calories and no refined sugars. It is also a pure product, non-GMO and free of gluten, dairy, and soy.
Verdict
This is an excellent choice for a pre or post workout drink. It has all the essential electrolytes to replace the ones that you lose, especially after an intense workout. Nuun Hydration sets itself aside from the traditional electrolyte drinks in that it is low in sugar and calories. Its only sweetened with pure plant extracts, making it a wise choice for anyone who is trying to lose weight. What is even better is that it comes in nine different flavors to choose from.
Many flavors to choose from
Low-calorie drink
No artificial sweeteners
Vegan friendly
Gluten free
Free of soy and dairy
Eliminates muscle cramping
2. LyteShow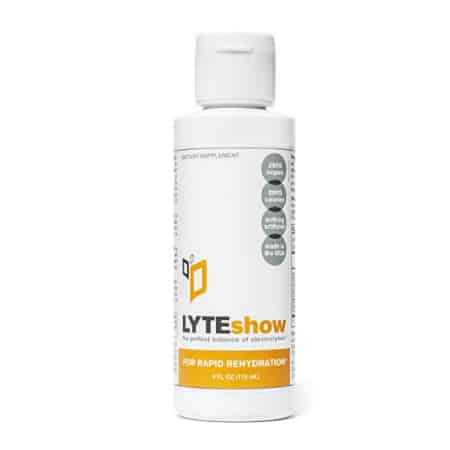 LyteShow provides six minerals including magnesium, potassium, zinc, sodium, chloride, and sulfate. The mineral base and concentration are clinically tested and proven to rehydrate better than water. It is effective in rehydration, preventing muscle cramps, improving recovery after an intense workout and maintaining body fluid balance.

It comes as a liquid mineral that has about 40 servings per bottle. You simply add about three milliliters or one-sixth of a tablespoon to make a 30oz electrolyte drink. LyteShow has got no added sugar, is non-GMO product, gluten-free, vegan and vegetarian-friendly and free of artificial additives.
Expand to see more
Features/Specifications
Is a liquid electrolyte concentrate
Essential electrolytes
Magnesium 40mg
Sodium 125mg
Zinc 2mg
Chloride 390mg
Potassium 130mg
Sulfate 20mg
Organic
Non-GMO
Vegan and vegetarian-friendly
Gluten free
No artificial additives
No added sugar
One bottle has about 40 servings
Price/Value
This one is incredibly easy on the pocket, with most essential electrolytes and about 40 servings in each bottle, that can last you for about six weeks.
Verdict
LyteShow is a perfect choice for an electrolyte drink not only because of the price but also because it has almost all the essential electrolytes that the body needs. It has no added sugar whatsoever, and it is non-GMO, vegan-friendly, gluten-free and has no artificial additives. Its mineral base is also clinically proven to have the right ratios of the electrolytes. It contains zinc and hence may cause nausea and since it has no added sugar, it has a salty taste. This should not make you not go for this product as that is how minerals should taste. We recommend that you add lemon juice or any other juice of your choice if you cannot stand the taste.
No added sugar
No artificial additives
Vegan and vegetarian-friendly
Non-GMO
Organic
Clinically tested
Contains most essential electrolytes
Rehydrates and alleviates muscle cramps
Comes with an extra travel flask
May cause nausea
Bottle prone to leaking
3. Ultima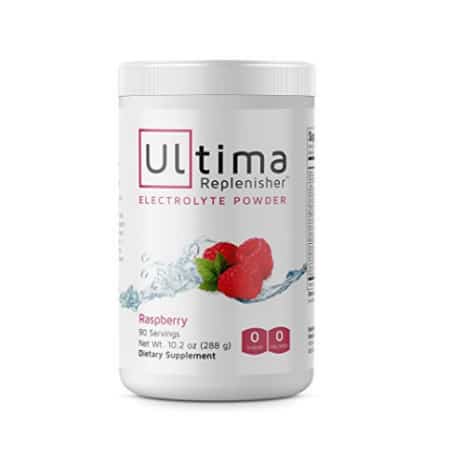 Ultima replenishes both crucial electrolytes and vitamins. This product comes as a powder form of potassium, sodium, chloride, chromium, manganese, copper, selenium, magnesium, phosphate, and calcium combination. In addition, it has vitamins A and C.

Ultima electrolyte drink is paleo friendly, suitable for vegan diets and has no artificial flavors. It has zero calories and has no added sugar at all. The color and flavor are enhanced by plant sources. It is also keto-friendly and non-GMO.
Expand to see more
Features/Specification
Powder form
Essential minerals include
Calcium
Phosphorous
Zinc
Sodium
Manganese
Magnesium
Copper
Chromium
Potassium
Has Vitamin A and C
No added sugar
Flavored with natural pomegranate
Keto, paleo, and vegan-friendly
Zero calories
Non-GMO
One bottle has about 90 servings
Price/Value
Ultima is in the higher price range of electrolyte drinks but then it has almost all the essential electrolytes, and a single powder bottle can last you for about three months. Most other electrolyte drinks will serve you for two to six weeks at most.
Verdict
This product has got almost all the essential electrolytes that the body needs and even has an addition of Vitamins A and C. It has no added sugar, is flavored with natural pomegranate and has no carbs, so you do not have to worry about consuming additional calories. It is also keto, vegan and paleo friendly. Though highly priced, this one of the electrolyte replacement drinks that can serve you with many electrolytes for about three months.
Easy to mix
Contains most essential electrolytes
Zero calories
Keto, vegan and paleo friendly
Non-GMO
Only plant-based flavors and coloring
Pricey
Has a medicinal taste
4. NOOMA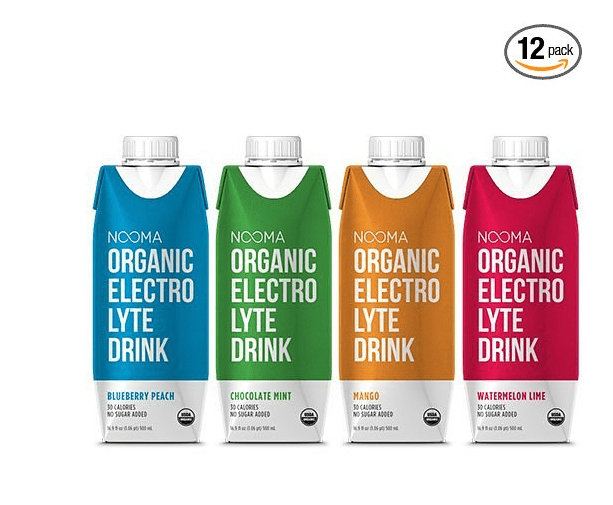 Nooma Organic is effective for hydration, fighting muscle cramps and maintaining body fluid balance. It is a ready to drink electrolyte drink that comes in five different flavors that include blueberry peach, chocolate mint, mango, watermelon lime and mixed flavor.

It replaces the main electrolytes, sodium, and potassium. Potassium is obtained from organic coconuts and sodium from natural sea salt. It is also paleo diet friendly, certified organic, non-GMO and gluten-free. Each drink has about 30 calories and only 4 grams of plant extracted sugar.
Expand to see more
Features/Specifications
Has five different flavors
Electrolytes include
Sodium 110mg
Potassium 330mg
30 calories and 4 grams of sugar in each drink
Certified organic
Non-GMO
Paleo friendly
Gluten free
Vegan friendly
No added sugar
No acid preservatives
Price/Value
Nooma Organic is a bit pricey for only a pack of 12 drinks. However, it is an electrolyte drink whose electrolytes are just sourced from certified organic products.
Verdict
This option is excellent as a morning drink after a night out and as pre- or post-workout sports drink. It supplies sodium and potassium in sufficient amounts, enough to prevent muscle cramps and maintain the body fluids balance. If you are organic conscious, this is the product to go for, as it is a certified organic. It is also a non-GMO product, vegan-friendly and paleo friendly.
Has five different flavors to choose from
Ingredients sourced from organic sources
Vegan and paleo friendly
Gluten free
No artificial sweeteners
Ready to drink
Has a pleasant taste
5. Pedialyte AdvancedCare+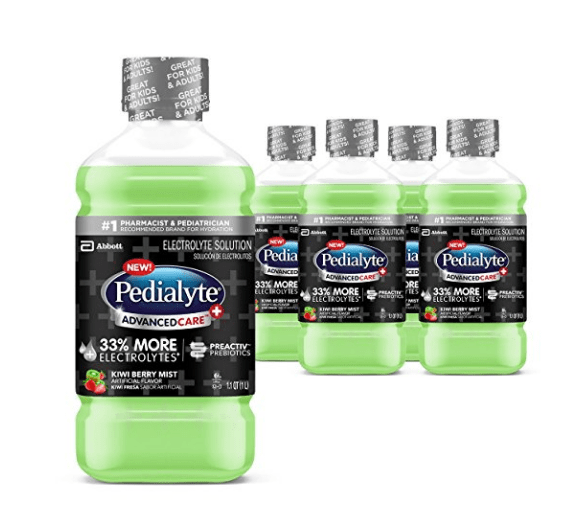 Pedialyte electrolytes drink is not only suitable for adults but also for children above four years. Pedialyte also has significantly higher amounts of electrolytes as compared to other electrolyte replacement drinks. In addition to electrolytes, it also has pre-active antibiotics for improving digestion, and Vitamins A and C.

Pedialyte is suitable for sports, traveling, during illness and in the prevention of heat exhaustion. It comes in two different flavors, kiwi berry mist, and berry frost. It is also low in sugar and carbs.
Expand to see more
Features/Specifications
Ready to drink
Electrolytes include
Sodium 330mg
Potassium 180mg
Zinc
Chloride
Has pre-active prebiotics
Two different flavors
Best taken when chilled
Price/Value
This drink is reasonably priced considering that it is suitable for both adults and children and has significantly higher and more electrolytes than most other electrolyte drinks on the market.
Verdict
Pedialyte is an excellent product especially if you live in a zone with very high temperatures and prone to heat health problems. It is also an excellent pick for kids as it is high in zinc and chloride, electrolytes that are essential in treating dehydration caused by vomiting and diarrhea.
Ready to drink
Mildly pleasant taste
Suitable for kids
Has probiotics
Lots of electrolytes
6. Hi-Lyte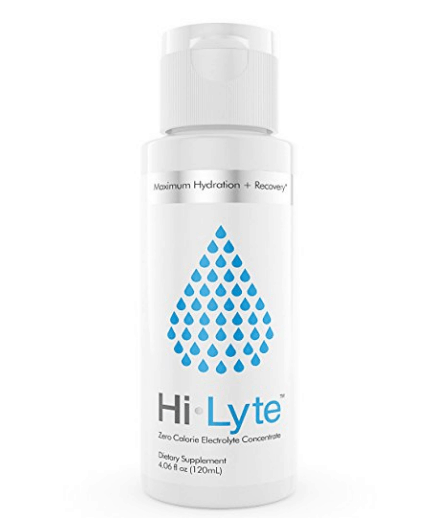 Hi-Lyte has a well-balanced blend of magnesium, chloride, sodium, potassium, zinc, and sulfate minerals. Its minerals are obtained from sea minerals, concentrated low sodium-sea minerals, potassium chloride, plant-sourced citric acid and zinc sulfate. It comes in a liquid form that you add half a teaspoon or 2.5 ml to a cup of water for one serving. It has no calories, sugar, sweeteners or artificial additives. It is also free of gluten, soy, egg, dairy, and fish.

Hi-Lyte is specially made to replace electrolytes lost through exercise (running, cycling, swimming, cross-fit, triathletes, and yoga). It also replaces electrolytes lost after alcohol consumption thus preventing dehydration, nausea, and fatigue as a result of a hangover.
Expand to see more
Features/Specifications
Liquid form
Essential nutrients
Potassium 150mg
Magnesium 45mg
Zinc 3mg
Sodium 125mg
Zero calories
No added sugar
Vegan friendly
Non-GMO
Gluten free
Each bottle has about 48 servings that can last between 3 and 6 weeks
Price/Value
Hi-Lyte is reasonably priced as it comes in a powder form with 48 servings that can last for about six weeks. The minerals are also carefully balanced for optimal absorption, hydration, and replacement of electrolytes.
Verdict
This is a perfect option if you would love to enjoy an electrolyte replacement drink with no fancy additives. The minerals are well-balanced in ratios and quantities to ensure that most of it is absorbed once it is in the digestive tract. It has no artificial flavors, no added sugar, and absolutely no calories. Because it has no flavors, it has a salty taste which you can mask or alter with another beverage if you would like to.
No calories
Contains several electrolytes
Vegan friendly
Non-GMO
Gluten free
No artificial additives
Easily absorbed by the body
Not flavored
7. 1051
1051 is an infusion of many minerals including sodium, potassium, calcium, copper, and magnesium. In addition, it has vitamins which include vitamin A, C, riboflavin, and niacin. This product is low in sugar, with only about 4 grams of organic fruit and
stevia
leaf extract. Also, each serving has only about 25 calories.
It is a non-GMO, certified organic and vegan-friendly product, made from real plant ingredients. 1051 Organic is suitable for a morning drink or a pre- and post- workout electrolyte replacement drink. You can also take it throughout the day if you are traveling or living in a high-temperature zone, to prevent dehydration.
It stands out from other electrolyte drinks in that it has a higher percentage of magnesium which supports the immune system, maintains nerve function, enhances muscle action and keeps the bones healthy.
Expand to see more
Features/Specifications
Ready to drink
Essential electrolytes include
Sodium 60mg
Calcium 26mg
Potassium 35mg
Copper 0.1mg
Magnesium 63mg
Contains vitamins A, C, niacin, riboflavin, and niacin.
Sweetened with stevia leaf extract and organic fruit
Each serving has 4g of sugar and 25 calories
Comes in four flavors berry, lemon, orange and variety flavor
Non-GMO
Certified organic
Each package has 12 bottles
Price/Value
It is in the higher price range of electrolyte drinks. However, it contains all the essential minerals and even has added vitamins and soluble fiber, making it a valuable product.
Verdict
1051 Organic is a wise choice for a morning start drink or during a high-intensity workout. It replaces most of the essential minerals and even has a bonus of vitamins infusion. If you are organic conscious, 1051 is a certified organic and a non-GMO product.
Ready to drink
Low in sugar and calories
Sweetened with natural sugar
Contains most of the essential minerals
Non-GMO
Organic
Light taste
8. Toniiq Volt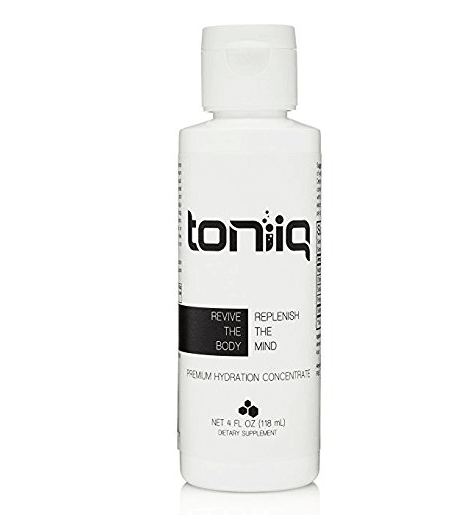 Toniiq is a fluid electrolyte concentrate with naturally sourced minerals that include magnesium, potassium, chloride, sulfate, and sodium. It does not contain any added sugars, artificial additives or flavors. It is also gluten-free and has no known potential allergens.

Since Toniiq is not flavored, it gives you a choice to either take it without any flavor or add a flavor of your choice such as lime juice or any other favorite beverage. This product is excellent for replacement of electrolytes lost through high-intensity sports activities, hot temperatures or when traveling. It is also excellent for prevention of dehydration caused by consumption of alcohol.
Expand to see more
Features/Specifications
Comes as a liquid concentrate
Essential electrolytes include
Magnesium 45mg
Chloride 390mg
Sodium 125mg
Potassium 150mg
Sulfate 20mg
Gluten free
No flavor
No added sugar
Gluten free
Free of artificial additives and preservatives
Has 48 servings per container
Price/Value
Toniiq is very fairly priced as it comes in a bottle that has about 48 servings and can last you for nearly a month. It is also worth to consider that this product has most electrolytes needed in the body, in enough amounts to replace electrolytes lost in a very intense workout after a heavy night out.
Verdict
This option is not only fairly priced but also is a liquid base concentrate that allows you to easily prepare your electrolyte replacement drink, just the way you like it. If you want it plain or flavored, you have the option of taking it either with plain water or if you want it flavored, you can add it to a beverage of your choice. Even better, it can last you for more than a month.
Easy to prepare
Has most essential electrolytes
Gluten free
No flavors
No artificial additives
Excellent for sports
Keto-diet friendly
Unpleasant aftertaste
Bad smell
9. Sqwincher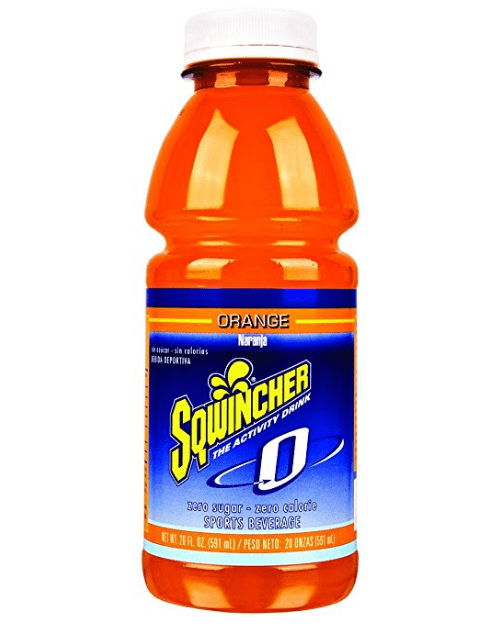 Sqwincher is a ready to drink electrolyte product with an excellent balance of sodium and potassium, two of the most abundant electrolytes in the body fluids. The concentration of the minerals is same as the concentration of the minerals in the human body, making it safe and lowering the risk of overdose. Sqwincher replenishes electrolytes lost through long duration and high-intensity workouts, during an illness, when exposed to high temperatures or when traveling.

This product is highly portable as it is not prone to leaking and is conveniently packed when its ready to drink. It is low in calories and comes in four flavors to choose from, which include orange, fruit punch, grape, and mixed berry.
Expand to see more
Features/Specifications
Ready to drink
Essential electrolytes
Sodium 55mg
Potassium 45mg
Low calories
No added sugar
Four flavors of orange, mixed berry, fruit punch, and grape.
Non-carbonated
Easily absorbed in the digestive tract
Each package has 24 bottles
Price/Value
Sqwincher is a bit in the higher price range considering that it has only two electrolytes and in small concentrations. On the other hand, each package has 24 bottles that can serve you for about a month. In addition, low concentration is a plus to some people who cannot tolerate the taste and effect of highly concentrated electrolyte drinks.
Verdict
This is a perfect choice if you want a low concentrated electrolyte drink that is flavored. This product is also low in carbs and has no artificial sweeteners, thus friendly to people with diabetes. It is also a good pick when traveling as it is ready to drink, well packaged and not prone to leaking
Ready to drink
Easily absorbed by the body
No added sugar
Non-carbonated
Four flavors to choose from
Low in calories
Low electrolyte concentration
10. Hydralyte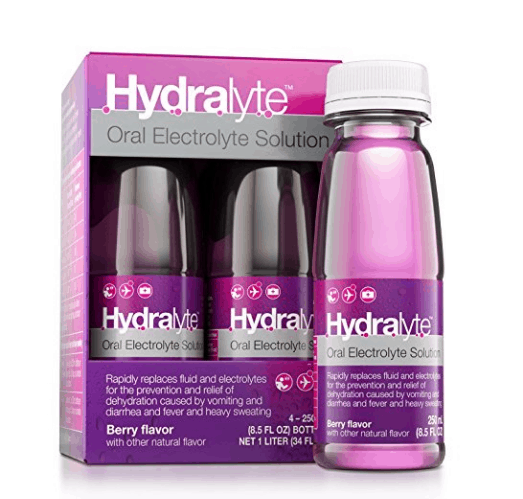 Hydralyte is a convenient ready to drink electrolyte product, infused with sodium and potassium. It comes in various sizes enough for family use and is suitable for both adults and children. It comes in three flavors that include berry, lemonade, and orange.

This product is also suitable for sports and during illness as it replaces electrolytes lost through heavy sweating, diarrhea, fever, and vomiting. Hydralyte can safely be used during an illness as its electrolytes formulation is based on the recommendation by World Health Organization. Hydralyte electrolyte drink also stands out as it has a longer shelf life and can last for up to one month after opening it.
Expand to see more
Features/Specifications
Ready to drink
Essential electrolytes include
Sodium 270 mg
Potassium 210 mg
Has 20 calories per serving
A total of 4g of sugar per serving
Suitable for all ages
Clinically proven electrolyte formulation
Price/Value
Hyrdralyte is easy on the budget and is still a quality product suitable for all ages. It has a longer shelf life than most other products and even better, it uses the clinical formulation recommended by the World Health Organization.
Verdict
If you want a family product, then this is an excellent pick. It is suitable for all ages including infants and can be used for rehydration for both clinical and sports purposes. This product also comes in family-friendly large sizes which have an extended shelf life once stored in the refrigerator. It may have about 20 calories and 4 grams of sugar, but it is flavored to make it favorable for kids.
Suitable for all ages
Uses WHO formula recommendation
Low in calories
Pleasant taste
Ideal for both sports and illness
Low electrolyte concentrations
---
Product Criteria for Evaluation
When it comes to health consumption goods, we never take safety for granted. With every product that we select, we conduct a rigorous research to ensure that each is fit for consumption and most importantly, meets your needs.
This is the criteria that we used to select the products on our list.
User ratings and Reviews
We put into consideration reviews, ratings and customer satisfaction surveys from filtered and verified customers. We picked products that were credited by authenticated users for meeting the label claims and had the highest customer satisfaction ratings. We also went through critical reviews to pick out the drawbacks of each product and listed them as cons, so you will know what to expect once you buy the product.
Formulation of the Supplements
We chose products that are ready to drink, in powder form and liquid form to fit different individual needs and preferences. Some individuals prefer to prepare, dilute and add their preferred flavors. On the other hand, some individuals may prefer a ready to drink product that they just pick while on the go.
Safety of the Products
We chose products that are processed in FDA regulated facilities and strictly adhere to General Manufacturing Practices (GMP), to ensure quality and safety of each drink. Some of the products on our list are certified organics and non-GMO products. We also included gluten products and products free of most potential allergens.
Age Suitability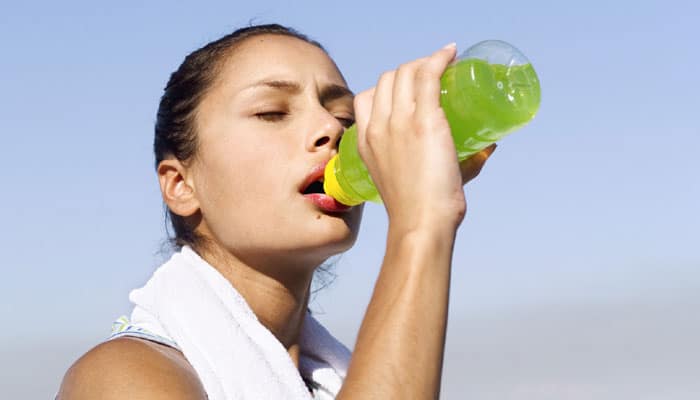 We had in mind different age electrolyte replacement requirements and that is why we included products suitable for both adults and children. Two products on our list are formulated to fit use by kids. For instance, Hydralyte uses the WHO formulation recommendation for children and is specially flavored to make it pleasant for kids.
Role and sources of Electrolytes in the Body
Electrolytes are charged minerals in our bodies that are essential for survival. Therefore, an imbalance of the electrolytes may cause significant harm to several systems of the body as they affect several systems. As mentioned in our intro, the most common electrolytes are sodium, potassium, chloride, magnesium, manganese, phosphate, and bicarbonate.
Sodium
Sodium is one of the major electrolytes in the body. Some of the sources of sodium are dietary salt, processed foods, canned soups, and milk. Sodium maintains water balance in the body, stimulates muscle contraction, and facilitates transmission of nerve impulses. Sodium also plays a critical role in controlling blood pressure.
Potassium
The body gets potassium from food sources that include potatoes, white beans, yogurt, avocado, bananas, and fish. Potassium plays a critical role in heart function, muscle contraction and electrical transmission of nerve impulses.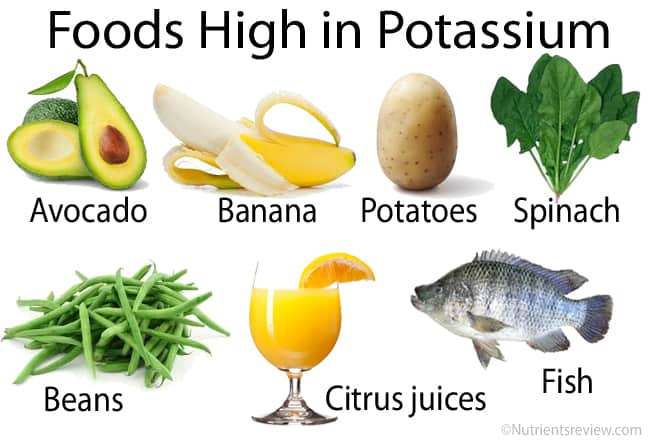 Chloride
The body primarily sources chloride from table salt. Other sources include lettuce, seaweed, tomatoes, rye, olives and sea dishes. Chloride helps maintain blood volume, blood pressure, and body pH.
Magnesium
Top foods rich in magnesium include spinach, chard, pumpkin, kefir, almonds and black beans. Magnesium plays a role in supporting the immune system, cardiovascular health, bone health and regulation of blood glucose.
Manganese
Whole grains, nuts, green leafy vegetables, beans, and tea, are the primary sources of manganese. Manganese plays a role in metabolism, blood glucose regulation, forming of connective tissue, and functioning of brain and nerves.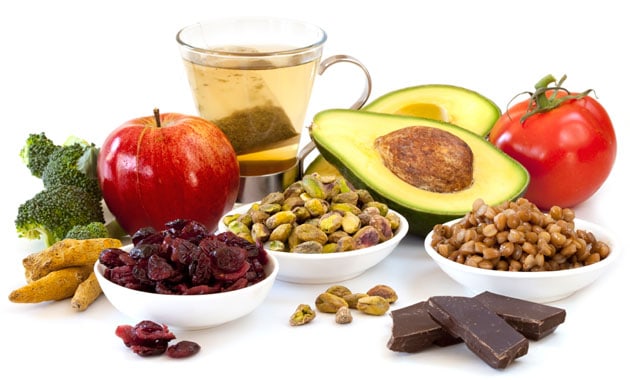 Zinc
Zinc plays a role in strengthening the immune system, cell division, wound healing and metabolism of carbohydrates. The body gets zinc from fortified cereals, seafood, meat, poultry, legumes, and nuts. Zinc is also of particular importance in treating dehydration caused by diarrhea in children. Hence, you will find that most electrolytes drinks for children contain zinc as one of the essential electrolytes.
Phosphates
Phosphorous is essential for building and repairing of strong bones and teeth, aids in muscle contraction and helps in transmission of nerve impulses. It also helps in energy production and as a building block for many body substances. Our bodies get phosphates from foods such as milk, meat, beans, and nuts.
Calcium
The main role of calcium in the body is to support the skeletal structure especially the bones and teeth. Calcium also plays a crucial role in blood clotting, muscle function, and nerve cells functioning. The primary sources are dairy products, seafood, legumes, fortified cereals and vegetables.
Benefits of Electrolyte Replacement Drinks
The primary purpose of electrolyte drinks is to replace minerals lost along with water when you sweat or due to an illness. Sometimes water alone is never enough to replace what is lost and that is where the electrolyte drinks come in handy. An excellent choice of an electrolyte drink has the right balance of electrolytes and helps the body especially the muscles and the brain to function better. Benefits of electrolyte drinks include:
Prevent and Treat Dehydration
If you are in an intense workout, live in a hot place or you are losing a lot of water through diarrhea, fever or vomiting, then you are at risk of dehydration. Drinking plenty of water with electrolytes can help prevent this negative effect. Sodium and potassium prevent dehydration by binding to water and thus maintaining a water balance and increase the blood volume. Plain water works well for rehydration, but you cannot count on it to replace electrolytes lost.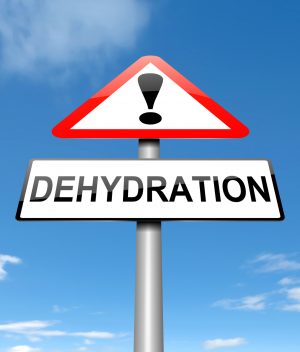 Dehydration negatively impacts on your sports and daily performance by lowering the blood volume, impairing delivery of oxygen to tissues and diminishing the ability of the body to expel heat. Therefore, even mild dehydration can impede your performance by making you lethargic.
During exercise, you can take an electrolyte drink either as a pre- or post- workout drink to prevent dehydration. Those who live in high-temperature zones can also sip an electrolyte drink throughout the day, to prevent dehydration.
Children are more prone to dehydration than adults as they are more likely to lose fluid quickly. Dehydration in children is most likely caused by diarrhea and vomiting. If a child is at a risk of dehydration, the WHO recommends immediate rehydration with oral salts. A product like Pedialyte is child-friendly and has a flavor that is pleasant to children.
Maintain pH Level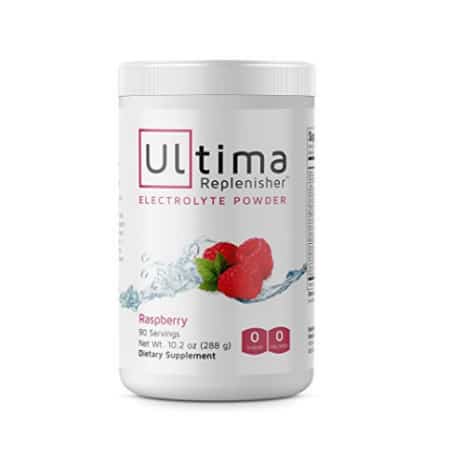 The body needs a healthy pH with a proper balance of alkalinity and acidity for most metabolic processes. The body keeps on making adjustments to balance hydrogen and bicarbonate ions for a perfect pH balance. The adjustment processes require electrolytes to create a buffering system for alkalinity and acidity. The main alkalinizing minerals that help to restore a healthy body pH are sodium, magnesium, potassium, and calcium.
Muscle Function
Electrolytes are crucial for muscle function, and if they are not adequate, muscle weakness and muscle cramps may occur. Of critical importance are sodium, potassium, magnesium, and chloride as the body manipulates them to contract and relax muscles.
Muscle Recovery
During exercise, lactic acid builds up, and after a workout it causes muscle soreness and cramps. Taking an electrolyte drink supplies minerals that promote muscle recovery by fostering hydration, blood supply, and muscle growth.
Boosts Energy
Some electrolyte drinks have added carbs and sugars that can provide energy while working out. Though some people may not like the idea of calories in an electrolyte drink, the extra calories can help to boost your performance during a workout.
Taste and Flavor of Electrolyte Drinks
The most common complaint from users of electrolyte drinks is in regard to an unpleasant taste. Electrolytes are basically minerals and most are sourced from seawater, so they are bound to have a salty taste.
Some people like the taste of plain electrolytes drinks while others prefer when it is flavored. Some products come as pure concentrates while others have a variety of flavors to choose from. Children may not tolerate the taste of plain unflavored drinks and that is why there are specially formulated electrolyte drinks for children.
If you purchase an electrolyte drink and you cannot stand the mineral taste, you can add some juice or any beverage of your choice though that may have to come with additional calories.
The drinks are also best taken as small sips, rather than taking in gulps.
Precautions and Warnings
Electrolyte drinks may interact with other drugs or health conditions. You should, therefore, ask your doctor if it is safe for you to use them if you have any health concerns. Also, if you have ever had an allergic reaction or you notice that you are reacting to an electrolyte drink, you should discontinue use and seek medical help immediately.
If you would like to give an electrolyte drink to a child, you should strictly follow the dosages provided by a pediatrician or the manufacturer's direction. You should never give an adult dosage to a child.
Most healthcare providers and manufacturers recommend that pregnant women should endeavor to rehydrate using water and natural dietary sources, not unless, the benefits of using the electrolyte drink outweighs a possible risk to the fetus. Hence, if you are pregnant, you should first consult your obstetrician.
You should not exceed the recommended drinks per day as over dosage of electrolytes may cause significant damage to your body. Most manufacturers recommend that you should not exceed eight servings in a 24-hour period.
Signs of too much electrolytes include puffy eyelids, high blood pressure, and edema of the feet. If severe, they can impair the ability of the heart and kidneys. One of the possible ways of reversing overdose is by taking plenty of plain water. However, you should seek medical help if the symptoms persist.
Possible Side Effects
Electrolyte drinks may at times have some side effects, though minor. Some of the possible side effects include:
Nausea
Vomiting
Dizziness
Restlessness
Fast heartbeat
Irritability
Bloating
If the symptoms persist, you should stop using the specific drink and seek help from a qualified healthcare provider.
Storage
Electrolytes can either be stored in a refrigerator or at room temperature. The drinks should also be protected from heat and stored in a safe place, away from children and pets.
FAQs
What do electrolyte drinks contain?
Electrolyte drinks are simply water mixed with minerals. Different products differ on the type and amount of minerals used. However, most contain sodium, potassium, chloride, magnesium, manganese, and phosphate. Other products may or may not have flavors and sweeteners added to them. Some products may also have vitamins infused in them.
Why do I need to take these drinks?
Electrolyte drinks are beneficial in replacing electrolytes that we lose either by sweating or when sick.
When should I take one?
An electrolyte drink can best be taken in the morning as a starter drink, as a beverage throughout the day, before a workout, after a workout, when traveling or during an illness. Also, any other time that you feel you have lost considerable amount of water and electrolytes from the body.
Is there anything like electrolyte overdose?
Yes, you can possibly overdose with electrolytes if you take more than eight servings per day. Overdose may have a negative impact on the skeletal, cardiovascular and urinary body systems.
When should I take precaution before taking them?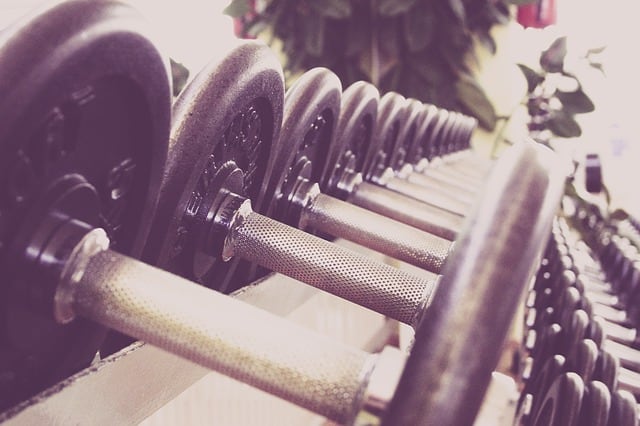 You should take precaution if you are pregnant, taking any drug, if you have any medical condition or you have ever had an allergic reaction to any electrolyte drink.
Can I give an electrolyte drink to my child?
There are electrolyte drinks that are specifically made for children using the World Health Organization recommendations. Some of those products like Pedialyte are also flavored to make them pleasant and tolerable to children.
Can I drink it when pregnant?
We recommend that you should first consult your obstetrician before using any electrolyte drink. The obstetrician is best suited to rule whether the benefit that you will gain by using the electrolytes outdoes possible risk to you and the unborn baby.
Where can I buy an electrolyte drink?
The best place to place to buy electrolyte drinks is on online platforms like Amazon. When buying online, you get the opportunity to compare prices and user reviews of products from many sellers. You also get the convenience of shopping at any time and anywhere.
If I want to lose weight, which is the best electrolyte drink that I should buy?
If you are aiming at fat loss, you should consider an electrolyte drink that is low in calories, sugars, carbs and has got no oils. You should be cautious of manufacturers who claim that their products have zero calories yet by looking at the ingredients label you see sugars and carbs. The secret is to keenly study the ingredients list and do some background research of the product.
Subscribe to our Newsletter