Best Powder Highlighters
Disclosure: We use affiliate links and may receive a small commission on purchases.
Have you ever seen a celebrity on television with luminous glowing skin? Ever seen someone with an amazing bone structure and uplifted features? You must have wondered how they look so vibrant and radiant. Is it the lights? No. It is simply the use of a "highlighter".
FENTY BEAUTY

Our rating
Luxury Product
Price:

See Here

MAYBELLINE NEWYORK

Our rating
Offers a Metallic Finish
Price:

See Here

ANASTASIA BEVERLY HILLS

Our rating
Variety of Shades in a Single Palette
Price:

See Here

A highlighter is a makeup product that in the past was known as ''shimmer.'' It recently transformed into a highlighter and is widely used by celebrities and women all around the world.
What a highlighter does is reflects the light and creates an illusion of more defined and contoured features. It highlights your positive features and hides your negative ones. It gives you illumination in all the right places and makes your makeup game strong. By using a highlighter in certain areas of your face as well as your body, you can get a healthy glow and be noticed wherever you go. A powder highlighter is especially perfect for women with oily skin as it blends easily into the skin.
Highlighters come in four forms: liquid, powder, stick and jelly. We will talk about powder highlighters in this article. Our beauty community has gone haywire; with every brand releasing new highlighters every few months. All these brands offer a wide variety of colours as well as textures for their powder highlighters. We have talked about the best powder highlighters that will look good on all skin tones and will accentuate your features.
10 Best Powder Highlighters
1. Fenty Beauty Killawatt Freestyle Highlighter
Recently launched by the pop sensation Rihanna, Fenty Beauty is winning hearts of women all around the world. This brand focuses on the needs of women with dark skin tones – which most of the brands ignore. This is why, Fenty Beauty is loved by women all around the world.
Expand to see more
The Killawatt Freestyle Highlighter is one of the best-selling products of Fenty because of its radiance. It offers a wide variety of shades to flatter every skin tone. It comes in a compact with iridescent octagonal packaging, which is very sturdy. It includes single highlighters as well as duos for everyone's preferences.
It is highly pigmented as well as buttery in texture. A little goes a long way so you need to apply is sparingly. It glides smoothly over the skin and blends seamlessly, creating luminous and highlighted features. This highlighter is extremely shimmery and will make your features glow.
A wide shade range for women of every skin tone
Universally flattering shades
Comes in singles as well as duos
Highly pigmented and buttery texture
Blends easily
Glides smoothly over the skin
Comes in a compact
Sturdy packaging
Travel-friendly
2. Maybelline New York Master Chrome Highlighter
If you want to add a shimmering glow to your face without going bankrupt, then this product is for you. This highlighter is extremely affordable, and its quality is to die for.
Expand to see more
The Maybelline New York Master Chrome highlighter comes in five different shades. It delivers just the right amount of shine and glow to the areas you apply it to. It adds a hint of metallic shine to the skin which reflects light nicely.
This highlighter comes in a plastic flip cover packaging which is quite durable. The metallic highlighter gives a dewy finish to the skin if mixed with setting spray. It will look amazing under as well as on top of your foundation.
It is extremely easy to apply and blend and has a velvety texture that melts into the skin. It will not make your look skin patchy and can last up to nine hours without retouching. You need to only apply a small amount and this highlighter's warm metallic pearl pigments will give your skin a nice sheen.
Offers universally flattering shades for different skin tones
Gives a nice metallic finish
Long-lasting
Velvety texture
Blends easily into the skin
Easy to use
Highly pigmented
Extremely affordable
Travel-friendly
The shades might not work with extremely fair skin tones
3. Anastasia Beverly Hills Glow Kit
In terms of quality, this highlighter kit cannot be beaten. It is quite versatile as it offers four different high quality shades in a single kit which are very subtle and perfect for women with extremely pale and fair skin tones.
All the shades in this kit are highly pigmented. The formula is lightweight and very refined. It will stay on your skin for quite long without drying it out. These shades can also be used as an eyeshadow or even applied to your body.

Expand to see more
The texture is extremely soft and does not feel chalky on the skin at all. The highlighters add a subtle glow to the skin that you can build up gradually to the desired level of intensity.
Four shades in a single palette
Creamy and soft textures
Easy to blend and apply
Subtle buildable metallic lustre
Highly pigmented
Long-lasting
Might not work well for women with darker skin tones
4. Ofra X Nikkietutorials Everglow Highlighter
Ofra collaborated with a famous YouTuber, Nikkie de Jager, to create this amazing highlighter compact. It includes three beautiful and flattering shades in round compact packaging.
Expand to see more
The shades this highlighter offers are warm rose gold, peachy bronze and champagne. All these shades look amazing on women with dark as well as light skin tones. The shades are extremely pigmented. You need to apply these highlighters with a light touch and a brush if want a subtle glow and not a blinding shine. For serious shine, you should use your finger to apply it to your skin.
This highlighter does not make your skin look chalky, as all of its shades are more inclined towards warmer tones. This little compact is also perfect for travelling, as it does not take much space. It will even fit into your pocket or wallet.
Offers three shades in one compact
Universally flattering shades
Intensity is buildable
Highly pigmented
Easy to blend
Does not make your skin look patchy
Adorable packaging
Cruelty-free
Vegan
Travel-friendly
5. Too Faced Diamond Light Highlighter
When it comes to beautiful packaging and witty names for its products, no one can beat Too Faced. This brand is known for its unique packaging as well as fun names for its colours. If you like collecting aesthetically-pleasing makeup, then you should go for Too Faced products.
Expand to see more
The Diamond Light Highlighter by Too Faced is extremely luxurious as it is infused with crushed diamond powder and light-reflecting pearls for the most illuminating shine.
Three shades are available: Fancy Pink Diamond, Canary Diamond and Diamond Fire. All the shades are duo-toned, which gives your skin a brilliant glow and radiance. Its smooth formula makes it very easy to blend into the skin. A little goes a long way, so use it according to the intensity of the glow you want. This highlighter will give you a custom glow by swirling your finger or a brush into it and applying it on your skin. The diamond-like shine this highlighter creates is ethereal.
Infused with crushed diamond powder
Infused with light-reflecting pearls
Offers duo-toned shades
Highly pigmented
Creates a subtle as well as intense glow
Easy to blend
Cruelty-free
Vegan
Travel-friendly
6. Makeup Revolution SophX Highlighter Palette
Makeup Revolution is a UK-based makeup brand and is known for its high quality as well as affordable makeup products. This brand offers a wide range of highlighters. The SophX Highlighter Palette secures the top position amongst them because of its versatile shade range.
Expand to see more
This palette offers eight warm-toned as well as cool-toned highlighter shades, which work perfectly for women of every skin tone. The shades in this palette are super-pigmented and are easily blended into the skin. Five of the shades in this palette are baked and the other three are pressed. Baked highlighters tend to give a more subtle glow and pressed highlighters give an intense glow. Therefore, this palette covers every woman's needs.
The highlighter shades come in a clear plastic packaging that is very sturdy. It is also convenient to take with you while you are travelling as it offers a wide variety of shades in a compact and secure palette.
Versatile range of shades in a single palette
Cool- as well as warm-toned shades
Baked and pressed
Highly-pigmented
Creates an intense glow
Easily blended
Buildable formula
Creamy and soft texture
Easy to apply
Extremely affordable
Travel-friendly
7. Becca Shimmering Skin Perfector Highlighter
If you are ready to invest some extra money in a single shade that goes with your skin tone, then this compact highlighter is for you. It offers a variety of different shades to flatter any skin tone. This highlighter is a favourite amongst women all around the world.
Expand to see more
The Becca Shimmering Skin Perfector Highlighter comes in 10 different shade range to choose from. All the shades are extremely pigmented and will give an intense glow with just a small amount. Just swipe your finger or brush once against the powder and it will create the most intense glow.
The texture of this highlighter is super fine. However, it does not fall out at all. It is very easy to use and will not create any mess. It comes in a delicate compact packaging that needs extra care as it can break easily.
Wide variety of universally flattering shades
Highly pigmented
Ultra-fine micro-shimmer powder for the most intense shine
A little goes a long way
Super fine and smooth texture
Blends easily
Does not fall out
Not travel-friendly
Expensive
8. Wet n Wild Megaglo Highlighting Powder
In terms of price point, this highlighter cannot be beaten. It also delivers a beautiful glow to the skin despite its extremely low price.

It offers seven warm as well as cool shades for you to choose from according to your skin tone.

Expand to see more
The texture of this highlighter is not very powdery. It is extremely soft and velvety. It gives your skin the most natural and subtle glow. If you are not a fan of intense shine and high shimmer, then this highlighter is perfect for your needs.
Megaglo Highlighting Powder comes in a compact plastic packaging and is extremely safe for travelling. It is quite sturdy and will not break easily.
Six universally flattering shades
Subtle and natural glow
Soft and velvety texture
Highly pigmented
Easy to apply
Blends easily
Travel friendly
Extremely affordable
Cruelty-free
Vegan
Ordinary packaging
Needs re-touching quite frequently
9. Bobbi Brown Highlighting Powder
Bobbi Brown Highlighting Powder comes in two universally flattering shades - Pink Glow and Bronze Glow. Both the shades are highly pigmented and are perfect for strobing.
Expand to see more
The Pink Glow shade creates a beautiful and natural looking glow and Bronze Glow offers a more sun-kissed glow. It includes high-reflecting pearl pigments that create the most intense shine. The powder is finely milled and very soft. It glides smoothly over the skin and blends easily as well.
The highlighter comes in a mirrored compact, which makes it perfect for travelling. Its packaging is quite sturdy and will not break easily.
Two universally flattering shades
Highly pigmented
Creates an intense glow
Comes in a mirrored compact
Blends well
Glides smoothly over the skin
Travel-friendly
10. NYX Professional Makeup Duo Chromatic Illuminating Powder
NYX is another makeup brand known for its affordable as well as high quality makeup products. The Duo Chromatic Illuminating Powder by NYX offers six cool-toned shades to choose from. All the shades have beautiful undertones that are visible once applied to the skin. They are more suitable for women with fair skin tones.
Expand to see more
The highlighter has a soft and creamy texture. It offers strong pigmentation and blends well into the skin. It can create a subtle as well as dramatic glow depending on your needs. It might be a little drying on the skin, so it is recommended to use it with a setting spray or primer.
The packaging is quite basic. It comes in a sturdy compact and is safe as well as convenient for travelling purposes.
Six beautiful dual-shaded colours
Highly pigmented
Not very powdery
Blends easily
Subtle as well as intense glow
Travel-friendly
Extremely affordable
Does not offer warm shades for darker-skinned women
Might feel dry on the skin
---
Features to Consider Before Buying a Powder Highlighter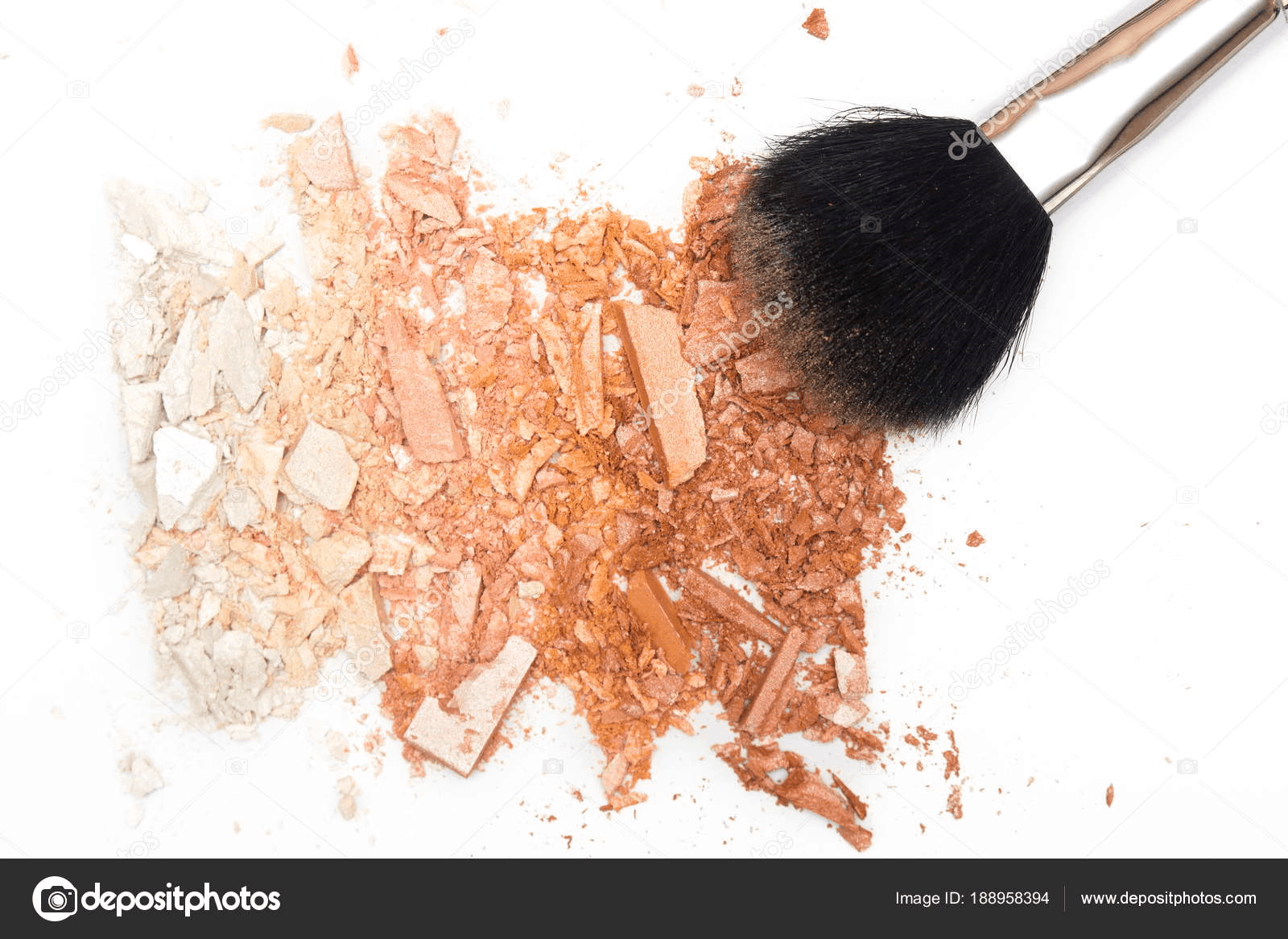 Our beauty industry offers a wide range of powder highlighters with different textures and tones. However, not all highlighters are suitable for everyone's needs. Here are some things to consider before investing in a powder highlighter.
It is important to know your skin tone before buying a highlighter. If you have fair skin, then you should go for silverish, pinkish or other cool- toned shades (product 10). However, for women with darker skin tones, it is better to choose a highlighter with golden and other warm-toned shades (product 7).
If you are fond of creating a dramatic glow, you should choose a highlighter that claims to give an intense glow (product 2) to the skin. Women who want to wear highlighters on daily basis should go for a highlighter that offers a subtle and natural glow.
Some women like to experiment with different colours and should go for a small compact that includes various shades. (product 4)
If you are a woman who travels a lot, you will need a compact instead of a palette for convenience. Choose a compact offering a variety of shades.
Benefits of Using Powder Highlighters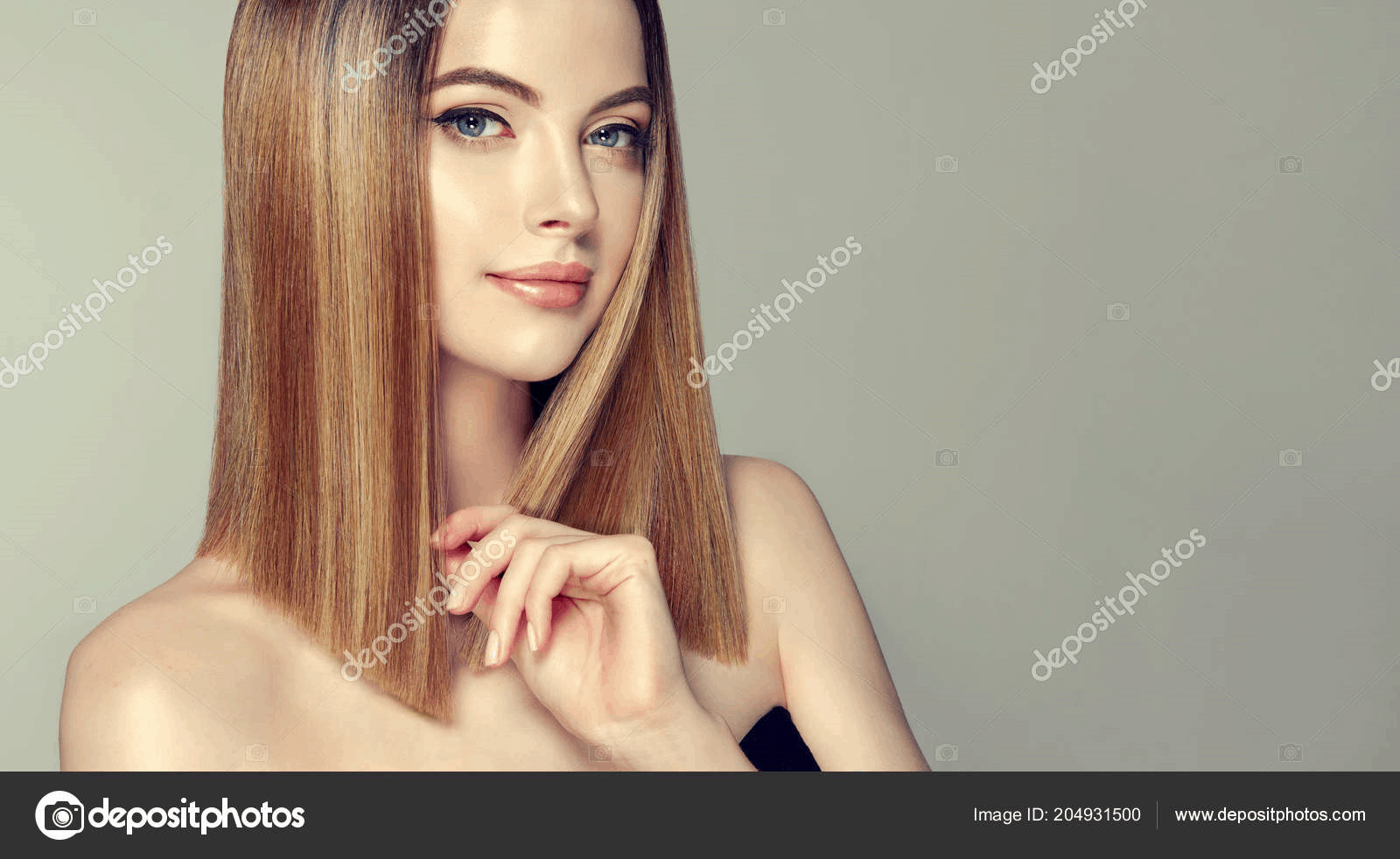 Powder highlighters are said to create the most intense shine out of all the other types of highlighters. They are formulated with superfine glittery or shimmery powder, which is pressed together into a compact or a palette. Let's discuss some of the benefits of using a powder highlighter.
A powder highlighter is made for all skin types but is the most suitable for women with oily skin. The faces of women with oily skin are prone to get greasy over time, which results in melting of whatever they have applied on their face. A powder highlighter sets well into the skin and does not move around or melt, no matter how oily your skin might be.
A powder highlighter is very easy to use. It does not just sit on the skin; it glides smoothly over your skin with a soft swipe of a brush or your finger.
You can build powder highlighter up gradually to get the desired results. Layering of a highlighter creates an intense glow that is long-lasting.
Powder highlighter is very easy to remove. The shiny particles stick to the skin well but are also removed easily.
Areas to Apply a Powder Highlighter
The application of highlighter is not limited to the face. You can apply it to other parts of the body if you are wearing a dress that is revealing your skin.
On the face, a highlighter is applied to the cheekbones, bridge of the nose, cupid's bow, chin, brow bone and the front of the forehead. By highlighting all these areas, your face will look radiant as well as well-defined.
You can use a highlighter on your shoulders if you are wearing a sleeveless dress. It will make you look seductive and glowing.
Applying highlighter to your collarbone attracts attention towards your more defined structures and make you look attractive as well as sexy.
If you are wearing a short dress that reveals your legs, then you must apply highlighter to them. The shine on your legs will come out beautifully, especially in photos.
How to Use a Powder Highlighter
A highlighter can be applied before or after applying your foundation, depending on the intensity of shine you want. However, it is better to apply a powder highlighter on top of your foundation, so the foundation doesn't conceal it.
After you are done applying your foundation and concealer, take a fan-shaped brush and swirl it in the highlighter. You can also use your fingers for that purpose.
Use the brush to apply highlighter to your cheekbones, the bridge of your nose and your chin. Blend it well into the skin.
If you are using your fingers, then gently tap the highlighter onto your skin until blended well.
Use a small highlighting brush to apply product to the inner corner of eyes, brow bones and cupid's brow. It is better to not use your fingers for this application as you need the precision that only a brush offers. Mist your face with a setting spray to finish your look and to keep everything in place all day long.
Tips and Tricks for Applying Powder Highlighter
Applying a highlighter to the high points of your face is extremely easy. However, some tips and tricks are going to make your highlighting game stronger.
Always apply highlighter directly on your cheekbones – not above or below. The first mistake most women make while applying a highlighter is that they apply it below or above their cheekbones. This highlights the wrong feature of their face and makes it look chubby.
If you want your nose to look slimmer, then you should apply the highlighter on the bridge of your nose. Be careful not to overdo it. A subtle glow will do the trick.
You can make your eyes look more awake and bigger by highlighting the inner corner of your eyes. Just grab a small brush, dip it in the highlighter and apply it to the inner corners of your eyes.
For defining your eyebrows, you need to apply a little highlighter to your brow bones. This trick will make your eye area look extremely attractive.
For creating an illusion of fuller lips, apply a little highlighter to your cupid's bow. It is important to know that only a small amount of highlighter is enough needed in this area.
You can intensify the glow of a highlighter by spraying the brush with a little setting spray. Use this brush to apply the highlighter to your face. This will give you an intense glow as well make your highlighter last longer.
If you have applied a lot of highlighter on your face and it looks horrible, then just dab a little setting powder on top of it to minimize the shine.
Conclusion
You really do not have to be a celebrity to glow like a goddess. Every woman wants to look her best when she has to go outside with friends, on a date or attend an event. For that, her makeup should be on point and perfect makeup demands some highlighting.
A powder highlighter accentuates and highlights your best features. It makes your bone structure more prominent and lifted. Therefore, it is important to use a highlighter if you want your face to look defined and symmetrical.
After reading this article, you should have a clear idea about how powder highlighters work, their benefits, the tips and tricks to use them, and the best powder highlighters to choose from. So … ladies, apply a powder highlighter and shine bright like a diamond!
Your Questions Answered (FAQ)
1. Do I apply highlighter before setting my makeup with a setting powder?
No, it is not necessary for you to apply the highlighter first. Usually, a setting powder is used to dim the overdone highlighter. If you feel like your highlighter looks good and gives you the right amount of glow, then it is not necessary for you to apply it before applying setting powder.
2. Can I apply a powder highlighter all over my face before applying foundation?
It is usually not recommended to apply a powder highlighter under your foundation, as the foundation will cover up the highlighter. It is best to use a liquid or a jelly highlighter for strobing purposes.
3. Can I use a highlighter for other than highlighting purposes?
Of course. A highlighter is a multi-purpose makeup product that you can use as an eyeshadow as well.
Subscribe to our Newsletter