Best Hair Steamers Reviewed and Rated
Disclosure: We use affiliate links and may receive a small commission on purchases.
Our hair plays an essential role in defining our overall personality and making a good impression on the people around us. For most people, it is the first noticeable feature in a woman. Our hair goes through a lot throughout the day. Undergoing heated styling processes every day, colour treatments, pollution, the sun and many other factors are responsible for dull, damaged and dry hair. Harsh climate elements as well as the chemicals found in some hair care products strips the hair of its natural oils, making it look extremely unhealthy and parched. This is a woman's worst nightmare!
Every woman wants her locks to look beautiful, soft, shiny and healthy. Many women use tons of products like expensive shampoos, oils, serums, and sprays to make their hair look healthier and beautiful. However, relying solely on these products is not enough. Extremely damaged and dull hair fails to absorb these products, so they do not benefit your hair in any way.
When all else fails, hair steamers are there to help pamper your hair. A hair steamer creates a humid environment around our otherwise dry and parched hair and works to entrap moisture in the scalp, making our hair look hydrated and healthy.
Secura

Our rating
2-in-1 Hair and Face Steamer
Price:

See Here

Red Pro

Our rating
Great Price
Price:

See Here

Skin Act

Our rating
Adjustable Intensity of Steam
Price:

See Here

Many salons offer hair steaming treatments, but these treatments are often quite heavy on the pocket and less convenient. In order to get a hair steaming treatment from the salon, you have to make an appointment. If you are someone with a tight schedule, you might not have enough time to make an appointment and go to the salon to get your hair treated.
Also, sometimes you simply don't want to step out of the house. However, this should not stop you from getting the much-needed treatment done! Therefore, buying a hair steamer for your use at home is a good investment as it allows you the luxury of experiencing spa services without leaving your home. It also saves you money as the salons charge a lot for this treatment. Just spend some dollars once on buying a hair steamer and it will be long-lasting with almost no additional costs!
There are plenty of hair steamers available out there, from hand-held steamers to 2-in-1 hair and facial hair steamers with a hood. Choosing a hair steamer perfect for your use depends on your budget, hair type, and lifestyle. To make you choice easier, we have created a list of some of the best hair steamers that could be used at home by anyone. Without further ado, let's go through them.
10 Best Hair Steamers
1. Secura S-192 Hair and Facial Steamer
The Secura S-192 hair and face steamer makes it to the top of our list because of its exceptional features. This multipurpose steamer serves as both a hair as well as a face steamer.
Expand to see more
This hair steamer features an ultrasonic atomizer that gives off ultra-fine mist, which ensures efficient absorption of moisture in your hair. It also ensures perfect penetration of any product into your hair and scalp, giving you the best results from your treatments.
The S-192 also features a built-in ozone generator, which releases negatively charged oxygen that soothes your scalp, prevents itching and helps get rid of dandruff. It also hydrates your hair to prevent breakage and unwanted split ends.
The plus point of this steamer is its dual functionality. It instantly converts into a table-top diffuser. The ultra-fine mist helps you to remove dirt from your skin and to unclog your pores. In addition, it can also be used as an interior humidifier
Features
The ultra-fine mist gives the best possible results
Claims to prevent itchiness, dryness, breakage, dandruff, and split ends
Can be used as a facial steamer and humidifier
Ensures efficient absorption of products
Prevents breakage and split ends
Prevents dandruff and dryness
Promotes hair growth by providing plenty of moisture to your hair
Lightweight and portable
Emits limited amounts of steam
2. Red Pro Hair and Face Therapy Steamer
If you live in a dry environment and your hair has become dull and brittle due to harsh climate, then the Red Pro Hair Therapy Steamer is all you need. It is a dual steamer that moisturises your hair as well as keeps your face clean and clear.
Expand to see more
This tabletop steamer is portable and extremely convenient to use. Just place it on a sturdy surface and you are good to go. This steamer ensures perfect product absorption by your hair, which in turn results in better growth of your hair and makes it manageable. The deep conditioning as well as the steam lifts the cuticles of the hair, giving your hair a bouncier and healthier look.
This hair steamer is perfect for women with natural hair who do not want to compromise the texture and colour because this steamer gives excellent results.
Features
2-in-1 steamer for hair and face
Claims to provide 6x more moisture to your hair
Automatically shuts down if it gets too hot
Provides excellent moisture
Prevents hair breakage
Multifunctional
Prevents dry scalp by providing intense moisture
Portable and easy to assemble
Not suitable for larger sized heads
Might leak water
3. Skin Act Deluxe Hair Steamer
The remarkable and latest features of the Skin Act Deluxe makes it very safe and easy to use at home. It gives off plenty of steam quite quickly and saves a lot of time. So, if you are one of those women who often runs late for your appointments, you need this steamer in your life.
Expand to see more
This steamer has adjustable settings for every type of hair. Therefore, if you have fine hair, you can adjust the steam to low and if you have thick locks, you can adjust it to high. It all depends on your needs.
This steamer features an adjustable timer that can be set for up to 60 minutes, but it is recommended to use the steamer for less than 30 minutes as hair subjected to a lot of heat for a long time can become substantially damaged.
The Skin Act Deluxe Steamer ensures even steam distribution throughout the hair to make the absorption of treatment products even better. The even distribution and deep penetration of the steam and products provide excellent results, making your hair look shinier and healthier.
Features
Adjustable settings for the intensity of steam to suit your needs
Adjustable time settings for auto turn-off
Releases evenly distributed steam throughout the hair
Adjustable steam and time options
Vented hood
Automatically shuts down in case of water level dropping too low
Easy to assemble
Easy to adjust
4. Kingdom Cares Hair and Face Steamer
This Kingdom Cares steamer is extremely popular because of its excellent functionality. This 3-in-1 steamer acts as a hair and face steamer as well as a humidifier. It allows your hair to be nourished by realising ionic water, reviving it and making it appear smoother than before.
Expand to see more
The atomizer releases ultra-fine mist to provide maximum moisture and hydration to your damaged hair. In addition to hydrating hair, this steamer also detangles unruly hair making it more manageable. The negatively charged ions released from the steamer soothe a dry and itchy scalp and help fight against dandruff.
If your hair has been severely damaged due to harsh chemical products or heated styling processes, this steamer is perfect for you as it claims to help revive damaged hair.
Features
Can be used as a face steamer and a humidifier
Releases ionic water and ultra-fine mist to prevent dandruff, itching, and dullness
Releases ultra-fine mist for rich moisture
Safety shut-off in case of emergencies
Multifunctional steamer
Ultra-fine mist and ozone generator
Automatically shuts off
Lightweight and easy to carry
Easy assembly
Not easy to adjust the hood
5. Luckyfine Thermal Hair Steamer
If you are looking for an affordable hair steamer that offers good results – then look no further. The Luckyfine Thermal Hair Steamer covers all your needs while being extremely affordable and providing you with the best results.
Expand to see more
This hair steamer is designed so that it fits comfortably around your head without having to worry about the steamer slipping or falling off. The inside has a heat-absorbent lining that maintains the temperature.
Apply your products to your scalp, wear a shower cap and put on the hood of this cute hair steamer to make your hair hydrated and shiny. This hair steamer works wonders on frizzy, rough, and damaged hair, providing it with nutrients by allowing healthy absorption of haircare products.
Features
The attractive hair steamer wraps comfortably around your head
Comes with a power cord of 113 cm length
The inside of this hair steamer is waterproof
Waterproof and safe to use
Adjustable temperature settings
Eye-pleasing design
6. Aosteamer Professional Hair Steamer
The latest technology of this hair steamer allows hot vapours to stimulate the blood circulation in your scalp, which makes it easier to absorb any treatment products applied to your hair.
Expand to see more
The Aosteamer hair steamer is perfect for people with curly hair as it can reshape and style curls according to your requirements. It also works well on colour-treated and thick hair.
This steamer has a smooth rolling base that allows it to freely move to anywhere you want. It also has time adjusting settings along with safety shut-down settings, which makes it very convenient and safe to use at home.
Features
Rolling base makes it easier to use
The hood provides even steam distribution throughout the hair
Claims to reshape and restyle your hair
Time can be adjusted according to your needs
Sturdy and durable
Reshapes and restyles
Adjustable time and heat settings
Shuts down automatically in case of the water level dropping
7. Pretty See Multifunctional Hair Steamer
This cute pink hair steamer cap offers comfort and convenience by being extremely easy to handle and use. The fabric is waterproof and fire retardant, making it safe for your use at home.
Expand to see more
The Pretty See features three modes of temperature control settings. You can adjust the temperature according to your hair type and moisture requirements. It allows you to deep condition your hair, offering maximum moisture and hydration.
If your budget is tight, then his product is a must-have because it offers great results at extremely affordable price, saving you the hassle of going to the salon and spending extra money.
Features
The temperature settings allow you to control the heat according to your type of your hair
It comes with a good-quality shower cap
Its waterproof and fire-retardant fabric makes it very safe to use at home
Attractive and feminine design
Includes a pretty shower cap
Heat resistant and waterproof
Affordable
8. Salon Sundry Professional Hair Steamer
This steamer is extremely convenient to use because it saves you the hassle of refilling its tank every single day. It provides the best quality and operational ease. The Sundry Professional is ideal for home use because of its functionality.
Expand to see more
The hood is tinted acrylic and is big enough to cover your whole head without having to pin your hair up, so your hair gets steam from every angle. If you have extremely thick or beautiful curly locks, this hair steamer is perfect for you.
It also rapidly gives off plenty of steam, which allows products to be absorbed efficiently and evenly into your hair and scalp for better results.
This steamer comes with a rolling base for you to move it around with ease, a power cord, and instructions for assembly and use.
Features
The acrylic hood gives off 650watts heating power, ensuring plenty of steam for even distribution into your hair
The slightly larger size allows it to fit perfectly around thick and curly hair
The acrylic hood swivels and tilts to 90 degrees for you to adjust it to any position you want for your comfort
It features a rolling base, which provides easy movability
The steamer automatically shuts down if it is running low on water
The 32-ounce water reservoir does not need to be refilled every day
Hood size fits all head sizes
Liberal steam
Easy adjustability
Easy to move around
Minor assembly required
9. Q-Redew Hand-Held Hair Steamer
The Q-Redew is a unique hand-held steamer that uses water to create steam and efficiently distributes it throughout the hair. This portable hair steamer does not take up much space and could be used anywhere you want.
Expand to see more
The plus-point of this hair steamer is that you do not have to wet your hair before applying products. Just steam up your hair and get it moisturised and hydrated within minutes!
This hair steamer not only moisturises your hair but also detangles it, giving it shape as well as enhancing volume and texture. It allows you to provide steam to the targeted areas – unlike the hooded steams. This function sets it apart from all other hair steamers available.
Features
Its portability allows it to steam designated areas of your hair
Gives off steam that helps reshape and detangle your hair
Hand-held
Great for traveling
Gives off plenty of steam while being compact in size
Comes with 2-year warranty
Might heat up too quickly
10. DIR Hair Steamer
This unique hair steamer is mounted on a wall, so you don't have to worry about moving it around to adjust it. Just mount it on a smooth wall and you are good to go.
Expand to see more
The DIR hair steamer uses the latest technology to scatter anions throughout your hair which neutralize the positive charge around your hair to keep it from drying out. It also has a water purifying system. If you are ready to invest a lot of money on a hair steamer with latest the technology and various features, then this luxury DIR hair steamer is perfect for you.
There are various temperature modes for this steamer along with adjustable angle settings, which makes it really fun and convenient to use.
Features
Can be mounted on a wall and adjusted
Uses latest technology to give excellent results
Temperature and angles can be adjusted according to your requirements
Contemporary design
Easy to adjust
Adjustable temperature and angles for your convenience
Easy to use
---
Benefits of Using a Hair Steamer
No matter how gorgeous your dress looks or how perfect your makeup is, if your hair is not on-point, it can ruin the overall picture. We spend a lot of money pampering our face and body with expensive moisturisers, oils and creams, but tend to neglect our hair. For having healthy, smooth, and shiny hair, we need to take care of it, too. This is where hair steamers come in. Steaming your hair often is very important and beneficial. The following are benefits of using hair steamers:
Hair Detox
Just like how steaming our face gets rid of dirt and oils entrapped in our clogged pores, hair steaming offers similar detoxification. Due to our busy schedules, our hair is subjected to lots of dust, sun and other impurities, which make our hair brittle, dry, and damaged, and promotes the growth of bacteria and formation of dandruff. The hair steamer opens the follicles of hair and balances moisture levels, removing all the build-up and dandruff, and giving the hair a healthier, more nurturing environment for healthy growth.
Moisture Retention
Many harsh chemicals found in shampoos and other haircare products strip our hair of its natural oils, making it look dry and brittle. Regular use of heat styling tools is also responsible for making our hair dry and parched. A hair steamer adds moisture to our hair by creating a humid environment which prevents split ends and unwanted breakage of hair.
Efficient Absorption of Products
Most women who have tightly-coiled curls and thick hair struggle with deep conditioning. Deep conditioners are effective only if the product is getting absorbed fully into the hair. Heat coming from the steam opens up the cuticle layer of the hair, allowing better penetration of deep conditioners or other haircare products. This in turn gives the best possible results, so you can use less product, which saves you time as well as money.
Better Hair Growth
Our hair tends to lose elasticity over time which results in breakage. The hair starts becoming thinner and the growth stops. Steaming hair efficiently promotes hair growth. It moisturises the scalp, which helps with hair growth. It also revives natural oils in the hair that nurture the hair and encourage healthy growth.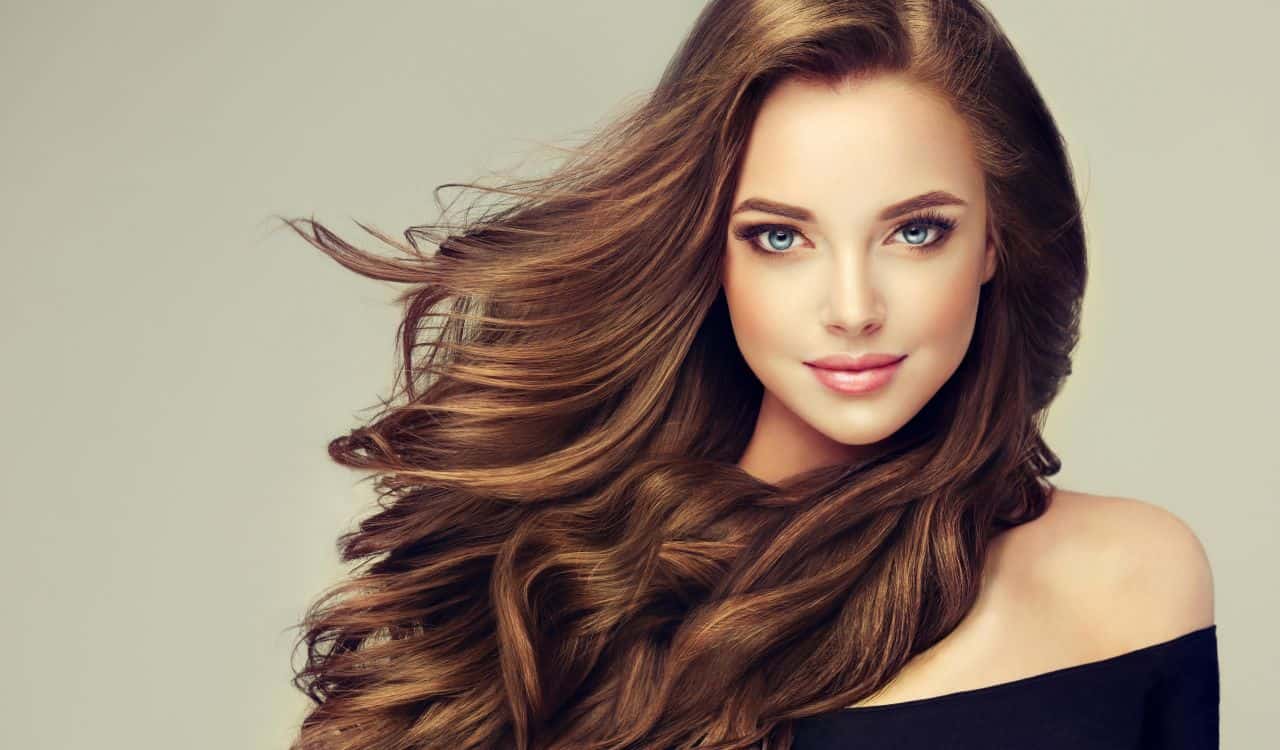 Efficient Heated Styling
Using heat to curl or straighten our hair dries it out due to inefficient absorption of heat protection products. If the products applied to our hair were subjected to steam before styling, the results would be outstanding. The steam ensures deep penetration of the products within the hair, which prepares hair for styling with heat appliances.
Detangling Hair
Many women struggle with detangling their natural hair because either it is tightly curled or very thick. Steaming your hair frequently can make the detangling process very easy and make your hair manageable. Soft and manageable hair allows you to style it however you want.
Hair Strengthening
Spending time outside in the harsh environment makes our hair lose elasticity which can cause thinning. The thin and fine hair can break easily when stretched. That happens a lot during combing and brushing. Steaming your hair frequently can make your strands stronger by providing nourishment. It promotes elasticity, which promotes stronger and healthier hair.
Types of Hair Steamers
A hair steamer has four different types of adjustments, features and settings. Each one has its own speciality and functionality according to its unique features. These steamers are categorized because every woman has different needs for her hair. The four types of steamers are explained below to help you determine which one best fits your needs.
Professional Hair Steamer for Salons
A professional hair steamer differs in size and quality from a normal hair steamer. You may have seen such steamers in huge salons. These steamers are quite expensive and use a lot of power.
Tabletop Steamer
This kind of steamer is perfect for use at home. It is hooded and vents steam evenly all over your head. A hooded steamer is portable and can be set up on top of any flat surface. This steamer is very convenient to use at home without you having to worry about going to salons and spending extra money.
Handheld Steamer
A handheld steamer comes in very handy when you want to target a single area of your head. This steamer is quite convenient, as you do not have to wet your hair before using it. You can use it anywhere and anytime you want.
Thermal Cap
A thermal cap is a cute little accessory that uses gel packs to heat up and create steam for the hair. The cap fits perfectly around your hair. Its fabric is waterproof and fire-retardant, making it extremely safe for use.
Features of a Perfect Hair Steamer
Hair steamers are not a cheap investment. You have to make sure the hair steamer you are looking for suits your needs. Before investing in a hair steamer, keep following factors in mind:
You should always go for a steamer that fits your head perfectly. Many hair steamers offer larger hoods to fit larger heads or thick and tightly curled hair. It is better to choose a steamer with a large hood because it also ensures even distribution of steam throughout the hair.
If you want to buy a hair steamer that also functions as a facial steamer, then there are many options available. The facial steamer works as efficiently as the hair steamer. Some of the steamers can even be used as home humidifiers.
Always choose a steamer that offers a heavy duty water reservoir so that you do not have to frequently refill it. Your comfort and convenience during hair steaming sessions should be uninterrupted.
There are many hair steamers that offer ozone generators, ensuring even distribution of oxygen throughout the hair. This removes dirt and dandruff from your hair and promises the best possible results.
It is wise to choose a steamer that could be adjusted to any height. This allows you to keep the steamer at a favourable height according to your stature.
Portable hair steamers are a huge plus. Make sure to choose a hair steamer that features roller wheels at the bottom to ensure smooth manoeuvrability.
The perfect hair steamer should always have an auto turn-off feature. This feature allows you to protect the steamer from overheating.
Conclusion
Every woman needs hair pampering sessions, and nothing beats getting a hair steaming treatment done at home which is cost-effective and time-saving. A hair steamer can do wonders for your hair by infusing it with the moisture and nutrition it requires by allowing it to absorb haircare products efficiently for smoother, shinier, and healthier hair.
This article has provided you with detailed information about different hair steamers to help you find the best product that meets your needs.
Your Questions Answered (FAQ)
Should I Steam my Hair Every Day?
No. Hair should not be steamed every day, as the heat could damage and dry out your hair. Your hair should be steamed twice or thrice a month.
How Long Should I Steam my Hair?
You should steam your hair for about 30 minutes, not more than that.
Is It Necessary to Wet Hair Before Steaming It?
No, it is not necessary to wet your hair before steaming, as most of the hair steamers do not require that.
Subscribe to our Newsletter