Best Iodine Supplements Reviewed & Rated
Disclosure: We use affiliate links and may receive a small commission on purchases.
Did you know that iodine deficiency was the biggest cause of brain damage in the year 1990? Before the manufacture of the best iodine supplement, more than 30% of the world's population at that time were lacking in iodine, which is an irony. Iodine is a nutrient that can be found in saltwater organisms and iodized salt, items that are both very easy to find and cheap to procure, yet, in the year 1990, there was still a huge rate of individuals lacking it.
Today, this micronutrient is well known for its importance in retaining our vitality throughout our growth stages. From when we are still an embryo in our mother's womb until we are old and wrinkly, the consumption of iodine helps in our metabolism. But still, today, according to the World Health Organization, iodine deficiency is the biggest cause of brain damage. (1)
The importance of iodine in making thyroid hormones that control the body's reactions is just one of many reasons why everyone should seek the right iodine supplement to be added to their diet. It is not that iodine cannot be gotten from our daily meals, but that the quantity we consume is not substantial enough to gain the desired benefits.
Detoxadine

Our rating
Natural Iodine
Price:

See Here

Go Nutrients

Our rating
Potent Formula
Price:

See Here

J. CROW'S – 2%

Our rating
Great Value
Price:

See Here

Below you can find reviews of the best iodine supplements with adequate scientific references and reliable research conclusions to help you decide on which one is best for you.
We deliberately chose different forms of iodine supplements so as to give a broad overview of the varied possibilities. These iodine supplements can be used for thyroid support as well as to prevent iodine deficiency.
10 Best Iodine Supplements
1. Detoxadine – Nascent Iodine
Detoxadine is available in the form of nascent iodine. The recommended dosage for this brand is 3 drops a day, which is equal to 1,950 micrograms (mcg) of iodine. Detoxadine provides a sufficient amount of iodine for use according to the daily recommended serving. However, you may not feel the 'instant' results as quick as Go Nutrients or Lugol's Solution, which are also reviewed in this article. Detoxadine still gives above the minimum daily recommended allowance (RDA) and you will still experience the benefits one way or another.
Expand to see more
The source of the iodine in Detoxadine is said to be 300 million-year-old salt deposits located more than 7,000 feet below the earth's surface. It is natural, pure, nascent iodine that is free of both additives and toxins, which is very important for safety and iodine purity, as some other sources can be toxic to the body.
The advantage of the Detoxadine supplement is the use of vegetable glycerin solution to hold the nascent iodine. The use of glycerin separates this brand from other manufacturers, who make use of alcohol that can cause irritation to the digestive system, mouth burning, or other reactions in the body when consumed. The glycerin solution makes it easier to consume.
The iodine supplement has a Detoxadine formula which is vegan, GMO-free, and gluten-free. The taste is probably the most problematic thing. While the label on the package still suggests that consumers just take it directly by mouth, we will strongly suggest you dissolve it in juice or dilute it in water and drink it immediately (because it will lose power when left too long after dissolved).
Certified USP-grade iodine
Vegetable glycerin
Vegan
GMO-free and Gluten-free
Sourced from salt deposits deep underground
Great value for your money
Taste may be unpleasant to some due to the source of iodine being salt
2. Go Nutrients – Iodine Edge
Iodine Edge by Go Nutrients is another iodine supplement sold in nascent iodine form. With 6 drops a day that can be taken in any preferred form, you can increase your iodine intake without putting much effort into trying to remember when you should take your supplement – why? Go Nutrients provides a high amount of iodine in their serving – more than 2,500 mcg.
Expand to see more
A major plus of this iodine supplement is that it does not contain any trace of potassium iodide, which is a low-grade, less bio-available form of iodine. Like Detoxadine, Iodine Edge is said to be sourced from salt solutions 7,000 feet below the Earth's surface, which results in alcohol-free nascent iodine. It makes use of vegetable glycerin to hold the iodine solution, which makes it more stable and suitable for the public, as the use of alcohol may not be suitable for children, alcoholics, or other people who should refrain from alcohol consumption. (2)
The Go Nutrients Iodine Edge not only provides the RDA, but goes beyond that, and this might have unpleasant effects for those who have to deal with hypersensitivity.
Can be ingested in the mouth directly or by diluting in liquids
High concentration of iodine
Vegetable glycerin (non-GMO)
Gluten-free
While the label on the package does mention 'mild taste,' it can actually be unpleasant to the taste buds when swallowed directly.
Never take 6 drops directly, as mentioned above, as hypersensitivity can occur when we don't allow our body to get used to the shock of having a higher concentrate of iodine intake
3. J. CROW'S – Lugol's Solution 2%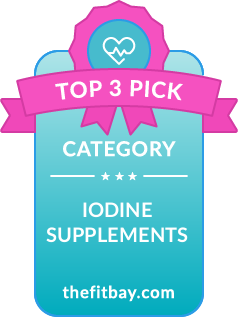 J. Crow's has two types of Lugol's solution of iodine, one with 2% and one with 5%. J. Crow's is known for their high concentration of iodine in their Lugol's solution, which is around 15,000 mcg for every 6 drops taken from the bottle. However, the solution is in a mixture of 2:3 iodide to iodine.
Expand to see more
A study conducted revealed that approximately 95% of Americans lack sufficient iodine. As such, the 15,000 mcg per daily dosage of J. Crow's seems reasonable. This study also revealed that a doctor who had prescribed 12,500 mcg of iodine to his pregnant patients had positive results.
Unless you are suffering from iodine deficiency, you should go with no more than 2-3 drops a day. Both iodide and iodine are different but will be processed by the different parts of your bodies. However, in excess, it has been found out that several participants in other studies showed mild hypothyroidism.
At the same time, you might be intrigued to know that 12,500 mcg a day is the daily consumption intake of most people in Japan. They were not known to have many cases of thyroid problems, either, and pregnant women can consume up to 13,800 mcg a day.
Potent
Mix of iodide and iodine
1200 vertical drops, can be used for a long time
Great value for money, as with its high concentration of iodine, the product lasts for 200 to 400 days, depending on use
Suggested dose is quite high, and controversial
There is no information by the manufacturers on the risks of taking a high dose of Lugol's solution
4. Dr. Berg Nutritionals – Sea Kelp
Dr. Berg's Organic Sea Kelp provides a high amount of iodine in each capsule, which contains 500 mg of kelp. It is great to know that the kelp is organically-sourced from Iceland, a region known to be clean and free of sea-pollutants.
Expand to see more
However, a major issue is the fact that there are several questions left unanswered by the producers, such as whether the plastic bottle is BPA-free or what exactly the amount of iodine per serving is. But, while we do not know the exact numbers, we would like to inform you that 500 mg of kelp should provide more than 2,000 mcg of iodine in a single serving.
Another thing to watch out for is side effects, such as dizziness, which possibly come from the sudden high dose of iodine. Since the manufacturers fail to give the amount of iodine per serving, not going above the RDA should keep you within the safe zone.
With a high amount of iodine in 500 mg of kelp, you will also want to make sure you are taking enough selenium to balance it out and ensure that everything is absorbed and properly utilized by your body. Truth be told, the iodine from kelp works as we would expect from any other iodine supplements. It is just a matter of transparency about the process of manufacturing and the number of active substances that affects the ranking of this supplement.
Possibly high amount of iodine from organic kelp
Kelp is sourced from Iceland, a clean oceanic region
No information on gluten, soy, or other ingredients
No exact amount of iodine per serving, although we can assume that it is high
Non-vegan
5. J. CROW'S – Lugol's Solution 5%
With 5% concentrate of Lugol's solution, you get even more iodine from a single drop of this supplement than in the 2% J. CROW'S Lugol's Solution variant. But, it is important to note that Lugol's solution at 5% is bound to have energizing components. 2 drops are enough to get you pumped for the day, so consuming them, whether 2% or 5%, will definitely cause insomnia. Remember to consume with selenium.
Expand to see more
There is a lot of controversy surrounding J. CROW'S Lugol's Solution 5% Iodine due to its 5% Iodine (2,500 mcg), 10% Potassium Iodide (5,000 mcg) composition. On one side, a lot of health experts would not recommend high doses to their patients for fear of adverse effects, while others prescribe themselves way beyond the recommended serving amount.
Now, we advise that anyone with thyroid problems avoid this, as a crisis occurs when iodine is trying to rid the body of other dangerous halogens (fluoride, bromine) from being bonded with your thyroid.
Potent
Mix of iodide and iodine
1200 vertical drops, can be used for a long time
Has a high controversial dosage
Manufacturers need to provide more information on risks of high-dose Lugol's solution
6. Terry Naturally – Tri-Iodine
Terry Naturally – Tri-iodine provides Iodine in three forms: potassium iodide, sodium iodide, and molecular iodine. The iodine is sourced from kelp, which you might have been told to be careful of when looking for iodine supplements.
What exactly is the cause for concern?
Expand to see more
Kelp-sourced iodine is not necessarily dangerous; it still has the same iodine as that found from salt. What many are concerned about is the region where the kelp is harvested. The ocean today is so polluted by oil spills and the irresponsible acts of humans dumping dangerous chemical trash into the sea. This will affect seawater creatures, including kelp. Dangerous substances can be absorbed by this underwater vegetation.
This is the reason why you need to be careful of not the kelp, but where it's from.
The list of ingredients here is clear, and we like that. It even says that it is gluten-free. However, we haven't found anywhere that talks about where the kelp comes from. It is also important to note that this supplement has 12,500 mcg of tri-iodine per capsule, which is pretty high.
Tri-iodine for optimal absorption in different parts of the body
Gluten-free
Non-GMO
We are not sure where the kelp comes from; some regions of the world are polluted with mercury, which will reduce the potential of the supplement
High, inflexible serving dose
7. Zhou – Thyroid Support
Zhou not only provides iodine in their supplement, but also additional minerals that will help your thyroid to function like a brand-new gland. A single serving provides zinc, manganese, iodine, vitamin B12, and selenium to ensure you are getting enough micronutrients in your body.
Expand to see more
However, a major drawback is the amount of iodine per serving in a capsule. It does still fulfill the RDA of 150 mcg a day. If you are simply looking forward to improving your overall health with only iodine, this might not be the right supplement for you.
When you consume this, there is a necessity to consult with a healthcare provider if you do have thyroid problems. This is because there are a lot of ingredients you need to make note of to make sure that you do not overdose on them, especially when taking other thyroid medicines.
Contains a lot of other supportive ingredients for your thyroid, such as selenium
Made from Atlantic kelp, a region known to have a clean, pollution-free ocean
Potent for those who need to improve their thyroid functions immediately
Vegan-friendly
Gluten-free
Non-GMO
Soy-free
If you are thinking of increasing iodine intake, this is not the supplement for you, as it contains only 150 mcg per serving (2 capsules)
8. Life Extension – Sea-Iodine
Sea-iodine by Life Extension promotes the fact that Americans have been heavily suggested to reduce their salt intake. While it is well-known that iodized salt came into existence to improve iodine deficiency in people, the suggestion to reduce salt intake introduces a dilemma when trying to stay healthy. This is the reason why Life Extension derived iodine from seawater plants.
Expand to see more
Each vegetarian capsule contains 1 mg (1,000 mcg) of iodine, which is higher than the droplets in nascent iodine and Lugol's solution. The serving per single capsule is nice, and if you wish to increase your intake, you can always take one more capsule. However, we would suggest that anyone making use of Life Extension try only a single capsule for the first week to check if your body will react heavily with the iodine.
Kelp has been known to be one of the best sources to increase iodine in your diet. However, the manufacturers did not state where they get their kelp from.
1000 mcg per capsule makes it easier to regulate your daily intake
Vegan-friendly
Made from organic sea kelp and bladder wrack
Very affordable
Contains silica, some people might be reluctant to consume things with silica, as there is still further research needed to see if this will affect you
Not sure where the kelp is sourced from
9. Swanson – Kelp
Another kelp-sourced iodine by Swanson. Each capsule contains 225 mcg of iodine, a pretty low number, and with the recommended daily dosage of 1 tablet per day, this might not be enough. However, it does not lack in power if you simply adjust the amount to what you want.
Expand to see more
The Swanson Kelp also passes Consumer's Lab test for various dangerous chemicals, such as lead and arsenic. Swanson Kelp also has GMP (Good Manufacturing Practice) certification. The shelf life is about 2 years.
It lasts 250 days per pack, that is, if you consume only one a day. The fact is that you're more likely to enjoy more benefits if you can take at least 3 or 4 tablets a day, which is equal to 675 mcg to 900 mcg of iodine.
GMP certified
Derived from organic kelp
Low, adjustable serving of iodine
Passed Consumer's Lab test for arsenic and lead
The source of the kelp is unknown, and this can be detrimental if the source is from polluted areas
Low iodine amount in recommended serving amount compared to other supplements
10. Nutra Champs – Thyroid Support
Nutra Champs' and Zhou's thyroid support are similar products. They have the same amount of active substances in each serving, even down to how many are served and how long a single pack lasts. They have very similar ingredients.
Expand to see more
The only difference lies in the amount of Ashwagandha Root Powder, which is 50 mg more in Nutra Champ than in Zhou's Thyroid Support.
Having more complex active substances than the rest of the supplements we have reviewed above, the Nutra Champ's Thyroid Support is very effective when you know that your thyroid gland is suffering from imbalanced hormones and is probably showing signs of goiter. Admittedly, this product is amazing in helping your thyroid gland. However, it has a noticeably low amount of iodine.
If you are a woman who is looking forward to improving your iodine intake for childbearing, this is not the right supplement for you.
Contains a lot of other supportive ingredients for your thyroid, such as selenium
Non-GMO
Vegan-friendly
GMP certified
It is not meant to be consumed for only iodine needs, as there's only 150 mcg per serving (2 capsules)
Supplement Recommendation Recap
Overall, we've chosen Detoxadine – Nascent Iodine as the editor's choice in our list of the best iodine supplements. The fact that is sourced from natural salt underground makes its iodine potency high and the use of vegetable glycerin to hold the nascent iodine makes it easily digestible.
Another choice you can consider is the Zhou's – Thyroid Support, which is great for individuals looking for a supplement more focused on thyroid support. The other ingredients such as Zinc, Magnesium, and Selenium boost energy and help with digestive problems.
---
All About Iodine Supplements
From the effects of the best iodine supplement on health to the safety precautions to take note of before consuming iodine supplements, the information below contains all you need to know.
Active Substances in Iodine Supplements
The following are components in iodine supplements that provide the biological reactions for it to be active:
Iodide (usually with potassium or sodium)

Iodide is the name of iodine when it bonds with group 1 metal. This is a more stabilized form to be ingested and can usually be found in the form of iodized salt. Iodine binds easily with potassium and sodium and most supplements go with potassium.

Iodine (elemental form)

This is the iodine that everybody talks about. This form of iodine is corrosive and cannot be ingested, but it is also the form taken in nascent iodine. 'Nascent' refers to the fact that the iodine is sort of 'capsulated' and prevented from releasing its content before ingestion and processing in the necessary parts of the body.

As for Lugol's solution, it also contains iodine in its elemental form but diluted to prevent it from being too corrosive.
Forms and Types of Iodine Supplements
Thyroid support (mixed with other components)

Thyroid support supplements are basically a mixture of different micro and macronutrients to ensure that your thyroid can function well. This can include zinc, vitamin B12, and other minerals besides iodine that help your thyroid to regulate hormone secretion and also improve your mental health.

Nascent Iodine (liquid)

Nascent iodine, or Nano-Colloidal Detoxified Iodine, is a form of reactive iodine that has been colloidized. It is designed to release its iodine content in your body at the right place. Or at least that's how it is marketed.

Consumer's Lab explained that nascent iodine is basically a trendy term for electromagnetically added iodine, which will ultimately bind to sodium and potassium in your body to form potassium or sodium iodide.

Lugol's solution (liquid)

This liquid form of iodine consists of elemental iodine and potassium iodide. The role of elemental iodine is to bind with breast tissues, which helps prevent carcinoma cells from forming. It is even capable of driving the carcinoma cells to self-destruct, proving its potency in protecting consumers from breast cancer.

Potassium Iodide (usually tablets and capsules)

Potassium Iodide is a different form of iodine. Iodine is very volatile and binds easily, which is why it is very toxic and corrosive. But with potassium, it becomes stabilized and becomes easily processed by the different parts of your body, in particular the thyroid. It also helps in blocking radioactive components from binding with your glands, which prevents thyroid cancer.

Kelp (tablets and capsules)

Back in the days when people were facing an iodine crisis, kelp became the lifesaver of many. Till today, it is still believed to be one of the best sources of iodine. But during the last few decades, our sea has been heavily polluted by oil and dangerous chemical waste that is absorbed by the creatures living in the sea, which includes kelp. That is why it is important that you know the source of the kelp in your iodine supplement. Only regions that are known to be protected and free from chemical waste are where you should get your kelp come from.
Choosing Your Iodine Supplement
Different manufacturers sell iodine supplements in different forms and doses. Because of this, it is advisable to undergo iodine testing before coming back to this review and deciding on which supplement is best for you.
We would suggest doing a blood test and/or iodine patch test. While there may be some who tell you to do a urine test, which is easier, these are often inaccurate. Iodine may or may not appear in your urine. Another form of urine test, the Iodine loading test, is more time-consuming, as it takes 24 hours to get the results.
After undergoing the necessary tests and getting a read on your iodine state, you can decide how much you want. So far, no one is able to tell you whether 2,000 mcg or 20,000 mcg is too little or too much for one person. The most convincing data from Japan tells us that we can take up to 50 mg (50,000 mcg) a day, but this is for people that live in the coastal region.
Following the safer route, we'd suggest that you begin with a lower dosage to get your body adjusted. Don't forget to take selenium together with iodine to prevent peroxides (the result of iodine being processed in glands) from piling up.
Health Benefits of Iodine Supplements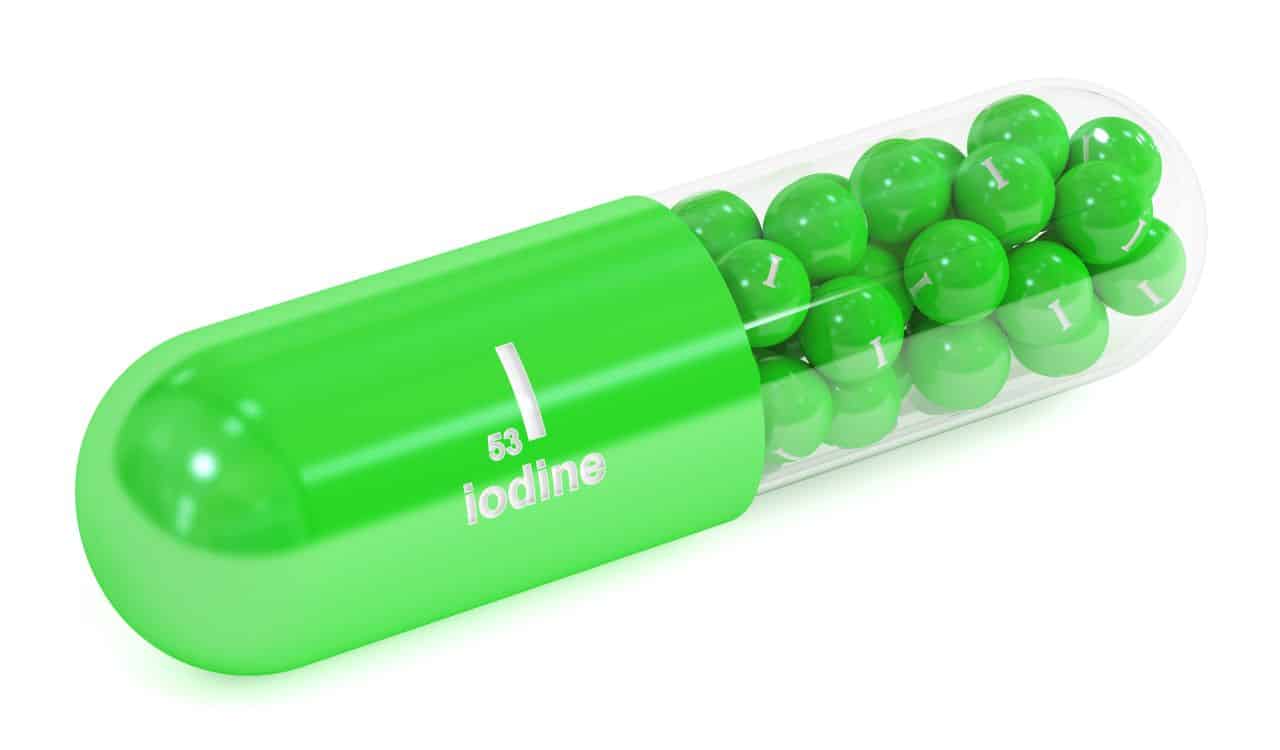 There is no stage in our life when a lack of iodine in the body can be tolerated. Iodine deficiency is one of the most preventable, but highly prevalent, problems of the present day. The severity of this deficiency is mostly felt by children, which means their abilities to grow, learn, and develop into mature adults are partially or completely impaired.
Iodine deficiency was prevalent in the 1990s because the salt used back then was not iodized. Many countries, including major European nations, have a large number of their citizens experiencing iodine deficiency. Is the US today of free of iodine deficiency? A survey showed that the symptoms are starting to reemerge among adults, in particular, women who are at the age of childbearing. (4)
The harmful effects of the lack or minimal existence of iodine in the body are why it is important to know the benefits it brings. Now, what does iodine do to our body? While researchers are still not yet 100% able to tell us why certain things happen to people with iodine deficiency, they were still able to provide useful information on why it has become a vital nutrient due to what lack of it can cause.
What May Cause Iodine Deficiency?
Mental retardation

For a fetus, a tremendous amount of iodine is needed to develop properly. Often, the fetus will consume a huge amount of iodine, which sometimes may bring mothers into a condition of slight to severe iodine deficiency. During pregnancy, iodine in a mother's body is consumed heavily to the point that she might lose all the iodine she has. The transfer of iodine from a mother's system to the baby's is to ensure that the baby is getting enough nutrition to prevent Down's Syndrome or an inability to develop basic skills.

This is still the case with growing children who did not receive enough iodine.

Stillbirth in pregnant mothers

Iodine deficiency is still a serious cause of sudden death in unborn babies or stillbirth in pregnant mothers. (5) Even if the babies survive this stage, there is still a high risk of facing other mental problems.

Cretinism

In cases of severe iodine deficiency in pregnant mothers, if the baby survives, cretinism may occur. Cretinism is congenital and cannot be reversed. It can be defined as a condition in which the sufferer experiences severe stunts in both mental and physical growth. It is all a result of untreated deficiency of the thyroid hormone, which ties into a lack of sufficient iodine in the body.

Hearing deficits and muteness

Inability of the thyroid to function properly may also lead to a hearing deficit that can be as severe as total deafness. (6) The auditory system is also known to develop depending on how well your thyroid performs. There is also the neural system that connects your hearing system to the brain, so the possibility of iodine, brain development, and hearing capability being closely correlated is high. While the details are still not known, hearing deficits have also been known to be prevalent in patients with cretinism.

Low IQ

Our ability to easily assimilate knowledge is also reliant on the presence of iodine in the body. With toddlers and children on a poor diet consisting of minimal iodine, low IQ has been known to be prevalent, which goes hand-in-hand with the fact that they have a decreased ability to learn even the most basic skills, such as speaking. (7) While this may not seem to be bad, as there are children who talk a little bit later than others, it is not wrong to be worried about it or to consult with a doctor.

Children who do not have much iodine in their diet will develop slowly, as their brain is not able to develop well. You can have about an 8 to 17.5 increase in IQ if your mother had sufficient iodine supplied to her before she even conceived you! (8)

Goiter

As a result of the thyroid gland being unable to perform well, goiter will form, which is a sign of hypothyroidism.

Impaired mental function

While the brain is unable to develop into maturity in children, in adults and the elderly, iodine deficiency is known to reduce mental capability.

The following video will give a detailed explanation about iodine and what it does to you.
Safety Warning
Limit of daily dose

The iodine supplemental dosage recommendation for adults is at least 150 mcg (micrograms, not milligrams) of iodine a day. (9) However, there has never been a dangerous sign reported from consuming a high amount of iodine. In fact, the Japanese are known to have a high consumption rate of iodine. Kelp and kombu allow them to have up to 100 times the recommended amount, and they have significantly fewer problems that are related to iodine and breast cancer. (10)

Women who are planning for children and expecting mothers are recommended to have at least 220 mcg of iodine daily to ensure that both the mothers and their babies have enough. For breastfeeding mothers, the RDA recommends that the intake be increased to 290 mcg. (11)

Excessive ingestion of iodine by the elderly, neonates, and fetuses may lead to hyperthyroidism. A known treatment for this is the use of beta blockers.

Possible allergic reactions

Iodine allergy used to be the main go-to diagnosis of allergic reactions to seafood. It was not until later that experts discovered that it was due to reactions against protein with the help of IgE.

So far, the latest literature on radioiodine treatment of patients who had the so-called 'iodine allergy' has proven that many never had that allergy. Iodine allergy does not exist. (12) But why does my health provider tell me that I have an iodine allergy?

This misinformation is prevalent in the medical community. Those who did not pay attention to the recent updates on cases that show why patients had negative reactions when ingesting radioactive iodine will not know that it was other components contained in the capsules that caused the reactions.

Thus, it is important that you, too, be informed that you can never have an allergic reaction to iodine. In fact, if you are allergic to seafood, it becomes even more important that you consume iodine supplements on a daily basis.

Side effects

Rather than side effects, it would be accurate to term these as hypersensitivity. However, it is not yet confirmed if the hypersensitivity that was seen in patients that undergo RCM is caused by iodine or other substances. In a study of multiple subjects with a history of reactions towards RCM, the subjects were tested against various exposure and oral consumption of iodine. Iodine was concluded to be rarely the cause of sensitivity.

To prevent the occurrence of hypersensitivity, ensure that you do not go over the limit of iodine. As per the instructions on the best iodine supplement products, dilute if it is in liquid form and consume no more than the recommended amount to prevent overdose of iodine.

Contraindication

There is no specific contraindication to consuming iodine supplements; however, there was a case of a person who consumed kelp-based iodine and experienced a different hair color when dying with Henna dye.

It is always best to heed warnings, such as those warning against the use of iodine supplements if you have a thyroid problem. If you are pregnant, consult with your healthcare provider to decide if you should be placed on a diet containing iodine supplements.
Your Questions Answered (FAQ)
Can I Find Iodine in Food?
In particular fish and eggs, contain quite a large amount of iodine.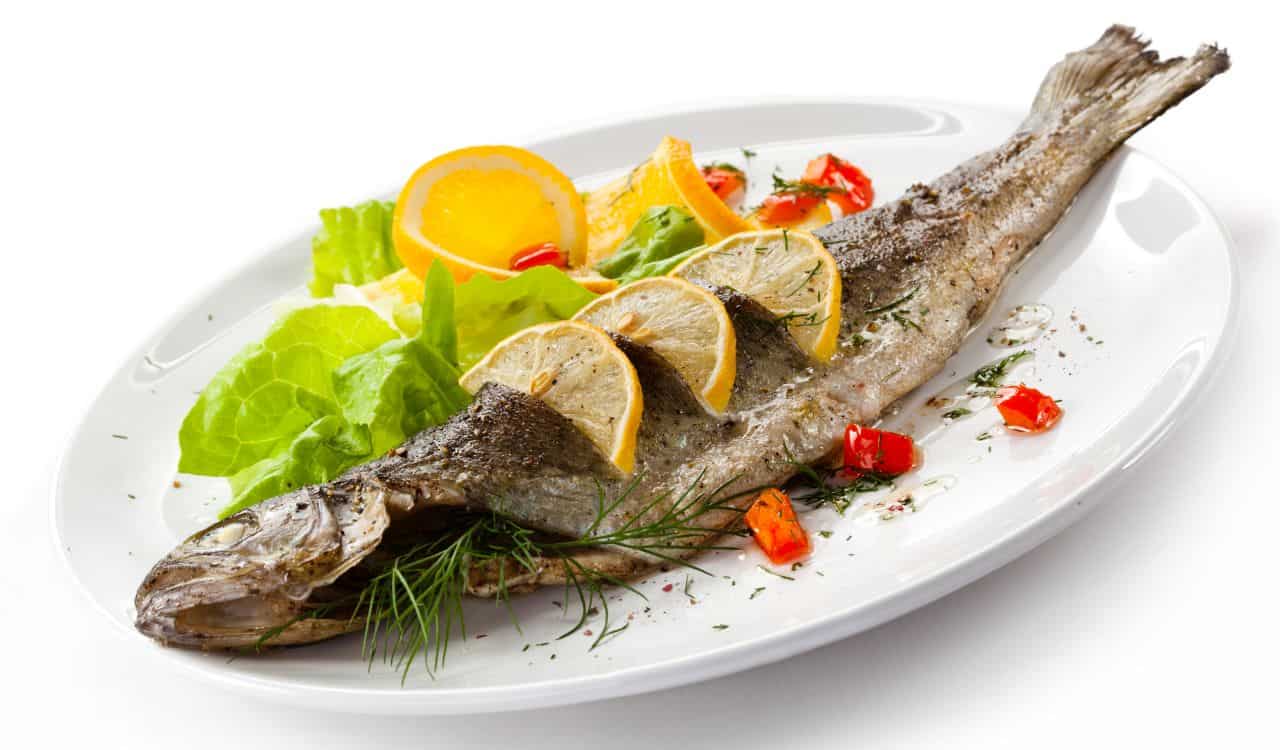 Iodized salt is another means to increase your iodine intake. However, in many inland countries, this is not easily affordable. That is why iodine supplements are an easier choice to include in your daily diet.
Is There any Major Risk in Consuming Iodine?
You've probably heard of iodine poisoning, which is possible when iodine is not consumed properly, consumed excessively, or exposed to the skin. The most vulnerable subjects to iodine poisoning are children, as they are still sensitive. Adults tend to show no signs and are not affected majorly by high iodine intake.
This risk is only possible when you do not follow the instructions on the packaging of the supplement, or use an iodine supplement in ways that are not suggested, such as exposing it to the skin. Once you discover that you are experiencing signs of iodine poisoning, remember to contact a Poison Control Center immediately. Do not force yourself to vomit and keep drinking milk every 15 minutes (unless you are unable to swallow it). (13)
I'm in My Postnatal Stage, Do I Still Need to Consume Iodine Supplements?
Absolutely, yes! The postnatal stage is still a very critical stage in ensuring that your newborn baby is getting all the nutrients it needs. (14) In fact, according to the US recommended daily allowance (RDA), breastfeeding mothers need to have at least 290 mcg of iodine every day. In recent research by Mercola, it was also mentioned that mothers who increase iodine intake after giving birth could experience an increase in income of up to $7,000 in the future.
Subscribe to our Newsletter